circondata da un grande giardino fra le querce, si può usufruire di un bellissimo barbecue. Le camere sono grandi. Ambiente silenzioso per chi vuole passare qualche giorno nella tranquillità del bosco e nell' aria pura. a 20 minuti dalle spiagge di Tortoli.
Hotes a la fois tres discrets et tres disponibles nous nous sommes senti tres bien, nous recommandons
AURORE
2016-08-14T00:00:00Z
We spent 4 days, and it was wonderful. It is exactly like on the pictures and as quiet as can be. The owner awaited us with vine and local bread, and one hungry puppy :) I can recommend it to those, who want to spend a great time and love the mountains near the shore (about 30 minutes drive on a picturesque road - good breaks needed :) Will go back definitely!
Szilvia
2016-08-31T00:00:00Z
Nous avons été dort bien accueillis par Anna et Antonello qui nous ont présentés toutes les fonctionnalités de leur maison et se sont rendus très disponibles . Le lieu est fait pour les vacances que nous recherchions : simples, reposantes et conviviales pour un séjour en famille . Encore une bonne destination . Merci
Philippe
2016-07-22T00:00:00Z
Antonello's house is a very nice and clean place. You can find every confort you need. The village, Villanova Strisaili, is a special location in the heart of Ogliastra (east Sardinia). It is one of the 5 international Blue zones hotspots. Close to the place there is a nice lake. The food is excellent. The water is pure and you can drink directly from one of the sources around. Antonello and his family are very friendly and ready to help their guests for every need. Absolutely recommended!
Mara
2016-02-01T00:00:00Z
The apartment is very new and nice. We had bad and cold weather conditions. Based on the fact that the apartment is in the basement and the weather, it was very cold inside. We can definitely recommend this place for hot summer session. For winter we would have loved to have better heating possibilities. The communication was good and the apartment was very clean. We very much appreciated the self-made bread, cheese and sweets. It was a very nice surprise and a warm welcome.
Ute Luise
2016-05-11T00:00:00Z
A perfect clean house with a nice garden witch can be used. Anna and Antonello are very nice people we even could use the garage if we wanted. This is really good place to stay.
Oscar
2016-07-10T00:00:00Z
The apartments are very spacious and clean. nice dishes and linens. some places are pretty sachet with the smell of roses. from the windows of the bedrooms beautiful garden views. In general, the place is very quiet and peaceful. The hosts were very hospitable. We all liked it!
Dennis
2015-08-20T00:00:00Z
Antonello and his wife were friendly hosts, and the house is really nice, very clean and spacious. Great location for exploring small towns around or going to the gorgeous beaches near Arbatax.
Karolis
2015-10-06T00:00:00Z
Rodzaj pokoju
Całe miejsce
---
Rodzaj nieruchomości
Apartament
---
Mieści
7
---
Sypialnie
Villanova Strisaili, Sardegna, Włochy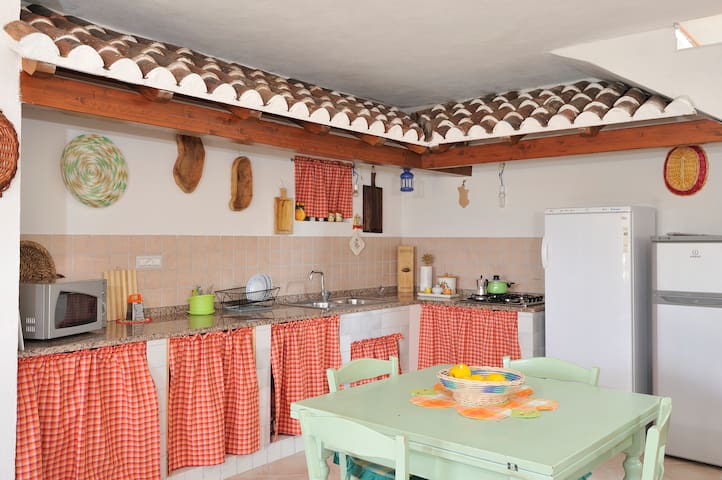 Nasz obiekt znajduje się w Elini, Ogliastra małego miasta, naprzeciwko starego dworca kolejowego, znajduje się tak można dotrzeć w 20 minut samochodem do pięknych plaż wybrzeża lub zagłębić się w pięknym lesie na wspaniałe spacery. Cagliari Airport jest około 160 km, port Arbatax 20 km, a lotnisko Olbia, a także jego port niespełna dwie godziny jazdy. E 'może również zatrzymać się w bed & breakfast.
The host canceled this reservation the day before arrival. This is an automated posting.
Vladislavs
2016-09-30T00:00:00Z
Rodzaj pokoju
Całe miejsce
---
Rodzaj nieruchomości
Apartament
---
Mieści
4
---
Sypialnie
Province of Ogliastra, Sardynia, Włochy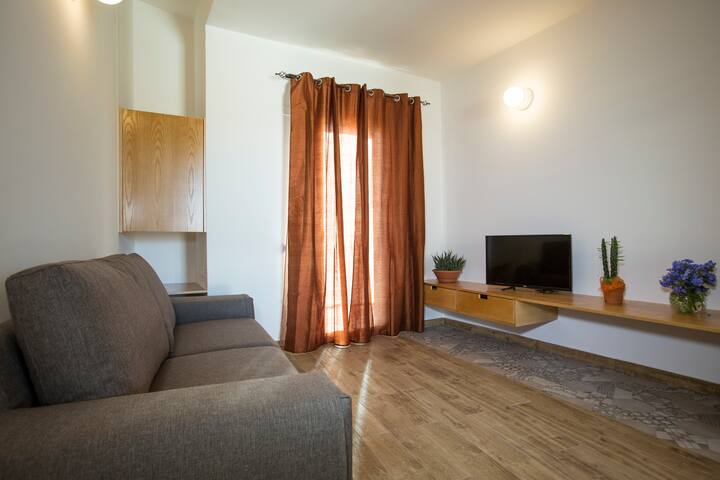 Stai cercando un posto tranquillo , immerso nel verde , lontano dal Caos di Città e dall'inquinamento? L'alloggio risulta molto accogliente , si trova a Villagrande Strisali, il paese con il primato mondiale della longevità (URL HIDDEN) paese presenta una posizione molto versatile infatti dista dal mare venti min in auto e in dieci min di macchina potrai raggiungere il Bosco o la montagna. Non c'è traffico e vi assicuro che si dorme benissimo. Il mio alloggio è adatto a tutti grandi e piccini
Rodzaj pokoju
Całe miejsce
---
Rodzaj nieruchomości
Apartament
---
Mieści
4
---
Sypialnie
Villagrande Strisaili, Sardegna, Włochy
Situato ad Elini, piccolo comune dell'Ogliastra, davanti alla vecchia stazione ferroviaria , si trova l'affittacamere Quinto Tronco, i suoi bilocali moderni e confortevoli sono l'ideale per una vacanza a pochi km dalle spiagge e dalle montagne.
La struttura si trova a Elini, grazioso paesino di 581 abitanti in provincia dell'Ogliastra, circondato da montagne ricche di vegetazione e sentieri percorribili. Su un'altitudine di 471 mt slm, Elini si presenta come il classico paesello a misura di famiglie e per chi vuole assaporare tranquillità e riposo. Caratteristica principale è la vecchia stazione ferroviaria risalente ai primi del '900, visibile dall'alloggio, che conserva tutt'oggi intatta la vecchia struttura dell'epoca. Ampio parcheggio e parco giochi a pochi metri completano la struttura.
La nostra struttura è circondata a ovest dalla vecchia stazione ferroviaria, di fianco ha un piccolo parco giochi ideale per lo svago dei bambini, la chiesa, la farmacia, bar tabacchi, macelleria ed un piccolo alimentari per i generi di prima necessità.
Wir haben uns in Elini bei Quinto Tronco sehr wohl gefühlt. Quinto und sein Bruder waren großartige, zuvorkommende Gastgeber. Die Wohnung war sehr sauber, geschmackvoll eingerichtet und wunderschön gelegen, gleich gegenüber dem alten Bahnhof. Es gibt eine Kochzeile, einen kleinen Balkon und ein tolles Badezimmer mit Blick auf die Berge. Quinto hat uns jeden morgen in seiner Bar ein köstliches Frühstück serviert. Er war sofort da, als wir ankamen und hat uns zwischendurch immer wieder hilfreiche Tipps gegeben. Die Lage bietet sich an, um die umliegenden Bergdörfer zu besuchen. Zahlreiche tolle Strände, etwa der in Santa Maria Navarrese, sind etwa eine halbe Stunde Autofahrt entfernt. Und natürlich kann man von hier aus perfekt den Nationalpark Gennargentu erkunden. Für all diese Unternehmungen sollte man freilich motorisiert sein. Wir hatten eine großartige Zeit und können dieses Apartment nur empfehlen!
Christian
2016-08-13T00:00:00Z
best landlord ever. Angelo and his family were so so kind & nice and the place was so beautiful that we'd repeat once again with no doubt
Jesús
2016-08-22T00:00:00Z
A super well designed flat with an awesome host! One of my best airbnb experiences!
Peter
2016-09-04T00:00:00Z
Appartement très bien. Neuf et dysign parfait on s'y sent bien. Hôte très gentil qui a fait l'effort de parler Français. Pétit déjeuner bien complet. Village petit trés calme sympatique pas loin de beaucoup d'activité mer ou montagne. Je recommande a 300%
Alo
2016-08-31T00:00:00Z
Rodzaj pokoju
Całe miejsce
---
Rodzaj nieruchomości
Apartament
---
Mieści
4
---
Sypialnie
Elini, Sardegna, Włochy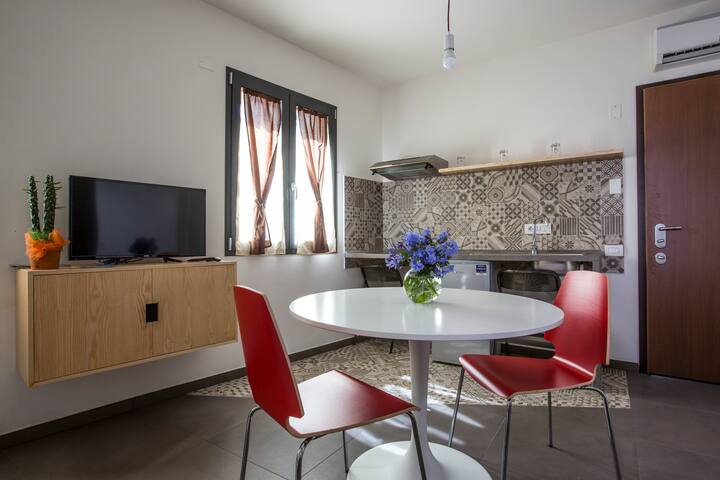 Situé dans la magnifique Costa Smeralda en Sardaigne Dans l'hôtel 4 étoiles Domina Palumbalza recours Hôtel Club Nous laissons vue 1 jardin suite avec salle de bain privée, peut accueillir 3 adultes Service d'hôtel quotidien inclus dans le prix (changement des draps, nettoyage et articles de toilette) Petit-déjeuner disponible à l'hôtel pour 8 EUR par personne et par jour. déjeuner complet et le dîner servi au restaurant de l'hôtel pour environ 16 EUR par personne et par jour. Cependant, de nombreux bons restaurants sont disponibles dans la région. Le libre accès aux tribunaux piscine, port de plage et tennis. La suite est disponible à partir du 12 août 2012 au 26 août 2012. Séjour minimum de 1 semaine. Une deuxième suite avec vue sur la mer est également disponible à la location pour la même période. Les 2 suites sont en porte à porte et sont une excellente solution pour une grande famille ou groupe d'amis (6 lits et deux salles de bains au total) La pleine description et photos ici: (Website hidden) Le complexe est situé sur une magnifique plage de sable à Golfo di Marinella, dans le cœur de la Costa Smeralda, à seulement quelques minutes de la célèbre Porto Rotondo Village et à 30 minutes de la renommée internationale Porto Cervo
Rodzaj pokoju
Pokój prywatny
---
Rodzaj nieruchomości
Apartament
---
Mieści
3
---
Sypialnie
Olbia, Sardynia, Włochy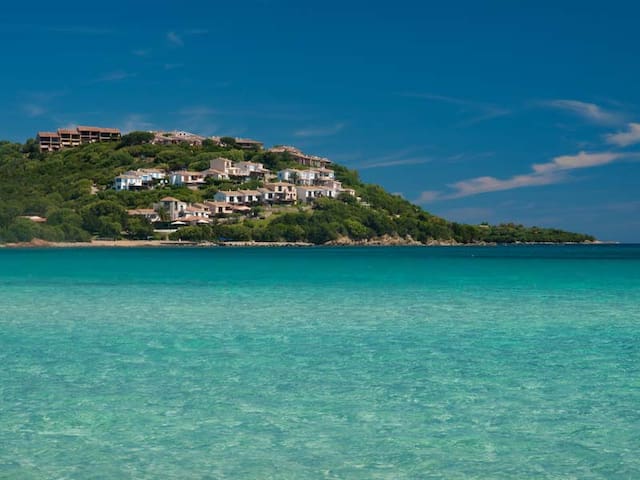 from this small apartment you can enjoy a stunning view of the sea and the mountains surrounding the area In the centre of the village, the name of the house Niususu( the above nest) says it all...panoramic view, fresh air, silence and privacy.
This small apartment, in the historical centre of Lanusei (650m above sea level) has a wonderful seaview. The forest of Selene is within 15 minutes walk. Located 20 km away are the magnificent beaches of Ogliastra and Lake Alto Flumendosa is a mere 10kms away. Lanusei, in the middle of the Ogliastra region, can be reached from the harbour of Arbatax (about 20km from Lanusei, 120km from Cagliari, 170km from Olbia and 190km from Alghero airport.) Here you can find marvellous routes for mountain biking, rock climbing walls for those who loves free climbing, trekking and paths of various difficulty levels on the Gennargentu mountain, Baunei, Tacchi d'Ogliastra and Perda Liana as well as archaeological sites, forests of holm oak trees, hiking with the Green Train.
Niususu is an ancient neighbourhood, full of history. It is a village inside a village. Sunny in the morning and refreshed by a gentle breeze in the evening. a 5 minutes walk will take you to the main centre.
Carla nous a reçu avec le sourire, beaucoup de gentillesse et confiance. Quartier très calme. Voisinage très gentil et accueillant. Les photos de l'appartement sont strictement conformes à celles du site. Il manque une photo de la douche .... Appartement traversant donc très pratique pour faire du courant d'air. Nous avons beaucoup apprécié notre séjour.
Puech
2015-08-10T00:00:00Z
Molta gentilezza e disponibilita'. l'appartamento e' carino con vista mare. Lanusei e' comodo per raggiungere in circa 30 minuti diverse spiagge
Patrizia
2016-08-23T00:00:00Z
Your home was beautiful and very tasteful furnished. Everything was nice and the view was absolutely breathtaking. We would like to come back. Thanks a lot. Anna-Martha and Sebastian
Sebastian
2014-10-13T00:00:00Z
Ce petit appartement est vraiment très agréable, tout à fait conforme aux photos et à la description faite. La vue de la fenêtre de la chambre est magnifique. Pas besoin de clim, un petit courant d'air permet de maintenir le frais. On a été bien accueillis à l'arrivée et présentés aux voisins. Lanusei est à trente minutes de la mer ( Arbatax, Lotzorai, Santa Maria). A 6 km, le Bosco di Selèni, site archéologique dans un bois de chênes verts surplombant la mer, mérite une visite. J'allais oublier: le quartier de Lanusei est très calme, pas un bruit la nuit ... On a vraiment aimé ce séjour. Gratzias e a si biri...
Didier
2016-08-13T00:00:00Z
Carla's appartment is just lovely! We felt like at home from the first minute and enjoyed our stay in Lanusei. The view from the bedroom window is even more stunning than in the photos. We did not meet Carla personally, but her neighbour welcomed us and even drove with us to the beach to show us where the good spots are. Thanks again for that!
Rike
2015-07-16T00:00:00Z
We had a great time in Lanusei and the appartment was very nice. Carla's neighbour Dido welcomed us and the people in Lanusei are very friendly.
Jochem
2016-08-06T00:00:00Z
Malgré le fait que nous nous sommes jamais rencontré l´accueil par téléphone a été tres sympathique et plein de bonne volonté. L´appartement convient parfaitement au photos et nous avons bien profités du superbe vue sur la mer... Nous avons rencontré un petit problem d´eau chaude qui a été resolu rapidement par les propriétaires avec l´aide d´un voisin adorable. Merci pour tout nous étions bien dans ce petit nid douillet!
Susanne
2015-06-02T00:00:00Z
we have had the pleasure to stay in the beautiful Lanusei at Carla's. It was a tastefully decorated old apartment on a hill with a beautiful view on the town, mountains and the sea. But even more important was the hearty and warmest welcome by Carla's husband Sergio and their kids. We thoroughly have enjoyed the vacation and the stay and strongly recommend this place to those who'd like to spend the time in an authentic, tourist-free area and enjoy the unique atmosphere.
Maria
2015-08-22T00:00:00Z
Rodzaj pokoju
Całe miejsce
---
Rodzaj nieruchomości
Apartament
---
Mieści
3
---
Sypialnie
Lanusei, Sardinia ogliastra, Włochy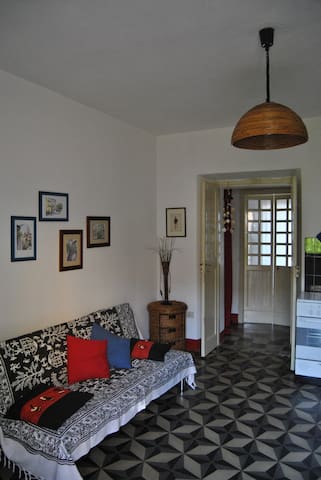 Site in Ogliastra ( OG ) in Lanusei , 15 min . drive from the sea . It offers a double bedroom + double bed with 2 balconies with panoramic sea views , living room with sofa bed , + extendable table , new kitchen super equipped
It ' an apartment that was completely renovated in 2013 and finished in 2014. Virtually furnish new . Excellent panoramic sea and mountain views.
Lanusei è un piccolo, tranquillo e caratteristico paesino a 700 mt sul livello del mare.
Very cosy and beautiful appartment with fantastic view over Lanusei and the sea.
Kirsten
2016-10-06T00:00:00Z
Rodzaj pokoju
Całe miejsce
---
Rodzaj nieruchomości
Apartament
---
Mieści
6
---
Sypialnie
Lanusei, Sardegna, Włochy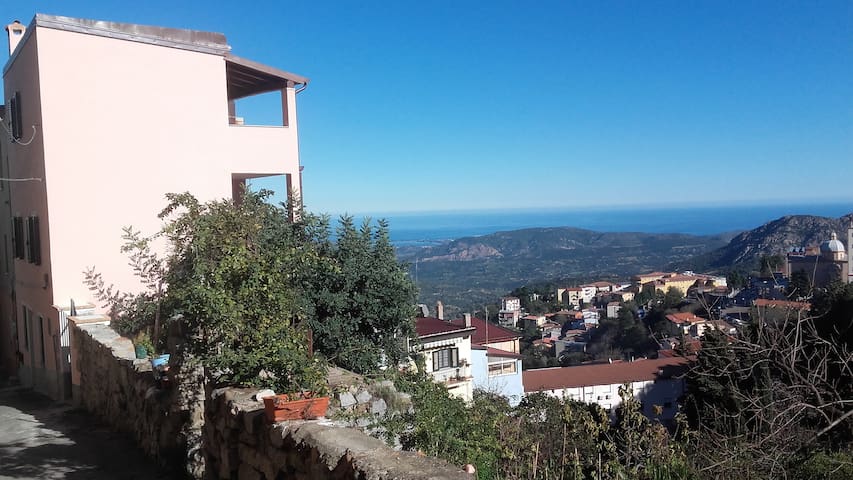 nice apartment , tastefully furnished with every comfort : washing machine , dishwasher , microwave. It has a double bed and sofa bed for two people . within minutes you can have majestic mountains or beautiful beaches .
Situata nel centro storico di Lanusei, cittadina posta a 700 m s.l.m. in posizione tranquilla con vista unica sul golfo di Tortolì dal quale dista solo 20 minuti. La cucina dotata di tutti gli elettrodomestici, Nella camera vi è un ampia cabina armadio, la cucina è fornita di ampio corredo di stoviglie e si dispone di tutta la biancheria necessaria. Volendo è possibile , mediante il pagamento della prestazione, usufruire di collaborazione domestica da parte di personale altamente professionale.
l'appartamento trovandosi nella via principale ha tutto a portata di mano. la farmacia dista soli 30 metri, così pure macelleria, negozi di alimentari, abbigliamento, profumerie, ecc
Appartement impeccable. La cuisine est super pour se préparer de bons petits plats sardes. La climatisation est par moment très agréable, la ventilation au dessus du lit également. Lanusei est une jolie petite ville dans une magnifique région. Merci à Luca pour son hospitalité et sa gentillesse.
benoit
2016-08-24T00:00:00Z
Luca a été très accueillant et a tout fait pour que notre séjour se passe au mieux. Il nous a préparé le petit déjeuner, des cartes de la région, et a même pris de nos nouvelles pendant le séjour. Grand appartement situé dans une rue animée. Un hôte à recommander.
Louise
2016-08-11T00:00:00Z
La casa di Luca è fantastica, spaziosa e ben ubicata al centro di Lanusei, paese comodo per tutti gli spostamenti in auto nell'Ogliastra. Consigliato assolutamente per una vacanza sarda "non solo mare"
Francesco
2016-08-09T00:00:00Z
Luca nous a très bien accueilli. Très disponible et rapide pour répondre à nos questions. L'appartement est très beau et bien équipé (la climatisation nous a fait du bien par 35°C). Le logement se situe en plein centre-ville de la très belle ville de Lanusei. Un séjour parfait.
nolwenn
2016-07-13T00:00:00Z
Rodzaj pokoju
Całe miejsce
---
Rodzaj nieruchomości
Apartament
---
Mieści
4
---
Sypialnie
Lanusei, Sardegna, Włochy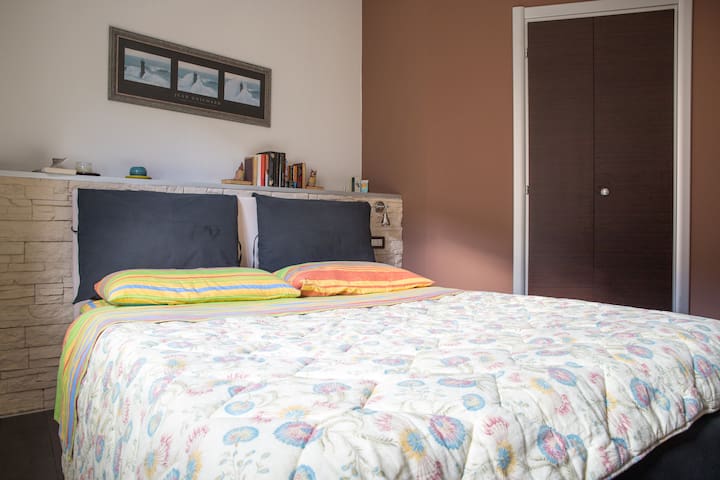 apartment in a farmhouse in the mountains a few steps from the sea. surrounded by nature, to discover ancient Sardinian dishes at affordable prices. 8 minutes from the beaches more features. near many trails and scenic areas of great historical
our farm does try to give a total service, with information on our territory and make you feel at home and if you want, get acquainted with the food produced on the farm all at very reasonable prices and honest
Staying at Franco has been one of the greatest Airbnb experiences so far and it's all due to his wonderful italo-korean-german family. We were received like visiting friends and not like travelling tourists. Their agriturismo is located in the country side and has magnificent views over the surrounding mountains. We had everything that we needed concerning accomodation and the breakfast and dinner together with the family in their museums-like kitchen have been definitely things to remember. We recommend this wonderful place in Sardegna to everyone and wish that somehow, someday we can return there.
Bogdan
2016-09-23T00:00:00Z
It was an absolute pleasure to be welcomed into Franco's family for a few days. The accommodation was perfect, a modern and clean building within his farm premises. We enjoyed dinner with Franco's family and other guests each night, a truly warm, relaxed and welcoming experience. His wife is an excellent chef, and children now adults incredibly charming and interesting. It is not possible to stay here and not enjoy the experience, we would absolutely stay again.
Tessa
2016-08-22T00:00:00Z
Mi chico y yo estuvimos muy a gusto en el apartamento. Franco y su familia son muy agradables, siempre dispuestos a tomar un café con un delicioso dulce casero, y a darnos buenos consejos sobre la zona. Es la primera vez que vamos a un agriturismo y nos ha encantado. No hay wifi en las habitaciones, aunque esto nos sirvió para desconectar aún más. Además, teníamos frigo en la habitación. We had a fantastic time. Franco and his family are lovely. We took coffee and handmade cookies together, and also they explained to us lots of things because they know the place really good. It was our first time in agriturismo and we really enjoy. There's no wifi in the room but we have got a fridge for us.
Mercedes
2016-08-12T00:00:00Z
Super séjour entre TALANA et Lotzorai. L'accueil était parfait et on a vraiment bien mangé. De bons Produits. Pleins de choses sympas à quelques minutes de route.
Mélina
2016-08-28T00:00:00Z
Agriturismo situato in campagna in zona collinare, le stanze sono in una struttura separata dalla fattoria. Stanze e bagni spaziosi, ambiente pulito, grande quiete. Il proprietario è stato molto disponibile.
Gliderg
2016-06-06T00:00:00Z
Nous avons passé un très bon séjour dans cet endroit calme mais pas loin de la plage, et bien placé pour découvrir la région. Merci Franco, Julie et Jessica pour votre accueil très sympathique, généreux et chaleureux : toujours de bons conseils, une très bonne cuisine et une bonne ambiance. Nous recommandons fortement !
josiane
2016-08-16T00:00:00Z
We had a short but nice stay at Franco's place. His farm is in the hills, with nice views around. The place is lively with a lot of animals around the farm. Room was good, a bit hot but otherwise with everything you need. Wifi is available at the terrace of the main house, 2 minutes walk from the rooms. For a small contribution we had a really nice, typical Sardinian dinner with all the family. Franco and his family were very nice to us, they also gave us some tips about our travelling next day. Recommended.
Lino
2016-08-04T00:00:00Z
So familiar hosts. Thanx for the good time. Great Location , Friendy hosts and familiar atmosphere. See ya
Alexander
2016-09-03T00:00:00Z
Rodzaj pokoju
Całe miejsce
---
Rodzaj nieruchomości
Apartament
---
Mieści
4
---
Sypialnie
talana, Sardegna, Włochy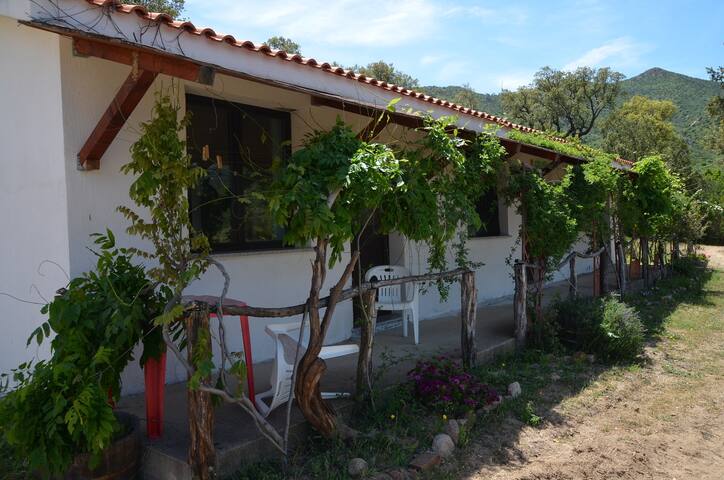 Nasz piękny apartament znajduje się w pięknej zabytkowej rezydencji w Tortoli, niedaleko Arbatax. Zanurzony w relaksującej zielonej oazie z basenem, oferuje wszystko, czego potrzeba, aby cieszyć się niezapomniane wakacje w samym sercu autentyczne Sardynii!
Mieszkanie znajduje się na dwóch piętrach i składa się z salonu z aneksem kuchennym, sypialnia dwuosobowa, sypialnia, potrójnego antresoli z materacem, korytarz z pralką, łazienka z prysznicem oraz wejściem z tarasu prywatne Doskonale dla ładnej śniadania i kolacji. W pełni wyposażone (oprócz bielizny). Rezydencja znajduje się zaledwie kilka minut drogi od najpiękniejszych plaż w Nuoro oraz Lido di Orri i CEA, zarówno Błękitna Flaga 2013 i oferuje łatwy dostęp zarówno do wybrzeża i lądu.
Rezydencja znajduje się zaledwie kilka minut drogi od najpiękniejszych plaż w Nuoro oraz Lido di Orri i CEA, zarówno Blue Flag w 2013 roku i oferuje łatwy dostęp zarówno do wybrzeża i lądu.
La casa era muy bonita y se adecuaba a la descripción. La zona era muy tranquila y se podía ir andando al centro de Tortoli. Bruno fue muy atento con nosotros.
IRENE
2015-08-24T00:00:00Z
Très bon accueil, chaleureux et à notre écoute. Logement fidèle à la description ; piscine de la résidence très agréable. Maison fraîche et fonctionnelle.
bérengère
2016-08-02T00:00:00Z
Es ist eine schöne, ruhige und grüne Oase. Wir haben uns sehr wohlgefühlt. Schade war, dass der Supermarkt ums Eck zu unserer Zeit geschlossen hatte, so mussten wir auch kleinere Einkäufe mit dem Auto erledigen. Sehr schöne Strandabschnitte Lido di orri, die nicht zu sehr überlaufen sind. Die Kommunikation mit Bruno war unproblematisch, wir haben die Zeit sehr genossen. Danke an Bruno und Familie! Danny und Familie
Danny
2016-07-19T00:00:00Z
Bruno und seine Familie waren sehr freundlich und hilfsbereit.Sie hatten eine Menge Tipps für uns und der Kontakt war immer einwandfrei.die Wohnung ist in einem wunderschönen alten Anwesen mit ca 18 Parteien die aber bei unseren Aufenthalt fast gar nicht belegt waren. Es war alles sehr ruhig und sauber.der Pool ist ausgesprochen groß und tief.er war aber noch nicht in Betrieb. Dieser wird gerade vorbereitet.das störte uns allerdings gar nicht da in unmittelbarer Nähe die wunderbaren bezaubernden Weißen Strände und das türkise Meer von lido do orri sind.auch ein bootsausflug zur ogliastra war wunderbar.alles im allen einen Besuch Wert.auch tortolli ist ein schöner sardischer Ort mit tollen Geschäften und leckeren Eis!
Maria
2016-06-11T00:00:00Z
Nous n'avons pas rencontré les propriétaires. Logement bien situé pour découvrir les environs, juste dommage qu'il soit si près de la route donc bruyant. Jolie residence, arborée, petite terrasse agréable. Appartement assez sombre, douche très petite et lit malheureusement très inconfortable, mou et se creusant sur tout le milieu, nous avons donc dormi en pente! Beaucoup de vaisselle mais pas de grand couteau pour cuisiner par exemple. Beaucoup d'affaires un peu partout, assez fouilli, qu'il serait bon de ranger pour faire plus net. Enfin branchement de la machine à laver pas pratique du tout, coupant le passage et à relier à la multi-prises du frigo!
Axelle
2016-09-25T00:00:00Z
Fantastic stay :) Well-appointed pad with a great pool. Communication with Bruno top-notch throughout. Beautiful beaches within a 5 min. drive and the coast to the north waiting to be explored. Highly recommended!
Drew
2016-07-26T00:00:00Z
We really enjoyed our stay in Tortoli. The weather was pretty good and we had the pool to ourselves. The one problem with the gas was resolved very quickly and didn't impact us. This is a very good place to acces the coast and the Orosei national park.
Chris
2016-09-07T00:00:00Z
residence calme avec tres belle piscine. commodités assez proches dans une region tres belle Appartement un peu sombre
Regis
2015-07-23T00:00:00Z
Rodzaj pokoju
Całe miejsce
---
Rodzaj nieruchomości
Apartament
---
Mieści
6
---
Sypialnie
Tortolì, Sardynia, Włochy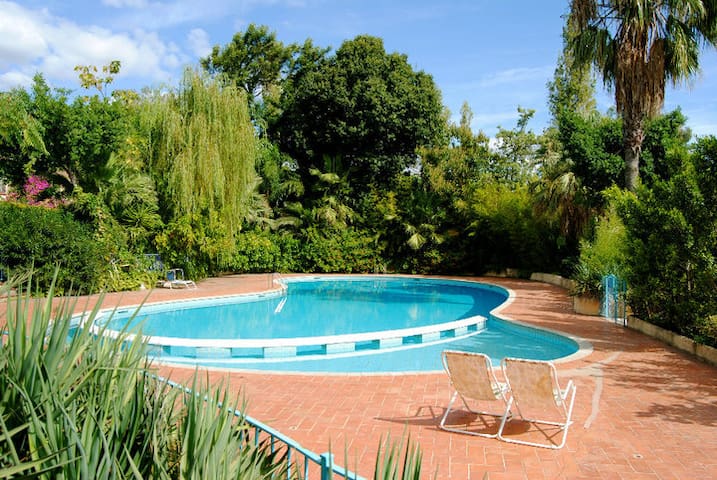 Moje mieszkanie jest blisko Tortoli, Arbatax, istnieją działania, dla rodziny, dla tych, którzy chcą życia nocnego, nie są wygodne transportu publicznego. Będziesz jak mój zakwaterowanie dla tych powodów: ludzie, atmosfera, kosmosu, światło i okolicy. Moje mieszkanie jest odpowiednie dla par, osób podróżujących służbowo i rodzin (z dziećmi). Ceny zaproponowane w kalendarzu znajdują się co najmniej dwie osoby. Dla indywidualnego cena wzrasta do 25 zł za dobę.
L'appartamento è accogliente e completo di tutto il necessario, si trova vicino alla piazza principale di Loceri un paesino molto grazioso. Il parcheggio per l'auto è comunque molto comodo e a poca distanza dall'appartamento. Rosa, la proprietaria, è una persona meravigliosa, ospitale e gentilissima, sempre disponibile e pronta a darti tutti i consigli necessari per scoprire le spiagge ed i luoghi più caratteristici della zona. La spiaggia più vicina si trova a soli 10 minuti di auto, è molto bella e fatta di sabbia, con acqua bassa ideale anche per bambini piccoli. Siamo stati benissimo.
Giovanni
2016-08-20T00:00:00Z
Io ed il mio compagno abbiamo soggiornato nell'appartamento di Rosamaria 5 giorni e devo dire che ci siamo trovati veramente molto bene!! Rosamaria è una persona gentilissima e disponibile. L'appartamento è carino e accogliente. Il paese è ospitale e tranquillo oltre che vicino al mare. Abbiamo passato veramente una bellissima vacanza!!! Ringrazio molto Rosamaria per tutto e consiglio vivamente questa esperienza per chi vuole rilassarsi in spiagge meravigliose!!!
Nadia
2016-08-26T00:00:00Z
Rodzaj pokoju
Całe miejsce
---
Rodzaj nieruchomości
Apartament
---
Mieści
4
---
Sypialnie
Loceri, Sardegna, Włochy
Moje mieszkanie jest blisko drogi wylotowej morze i centrum miasta. Moje mieszkanie jest odpowiednie dla par, osób podróżujących służbowo i rodzin (z dziećmi).
Rodzaj pokoju
Całe miejsce
---
Rodzaj nieruchomości
Apartament
---
Mieści
4
---
Sypialnie
Tortolì, Sardegna, Włochy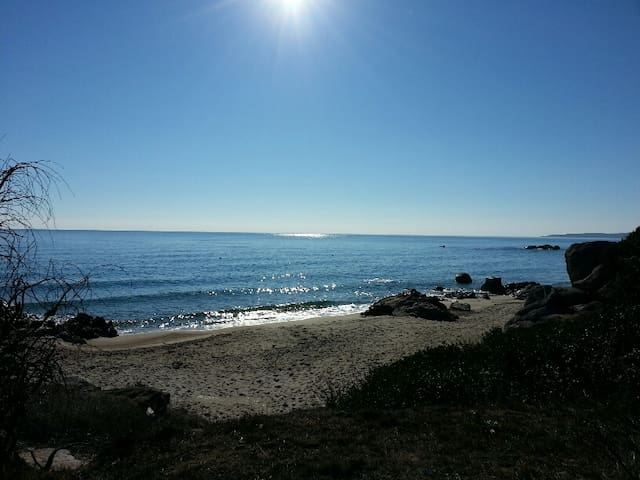 Activités: une vue incroyable, la plage, les activités de la famille, l'art et la culture. Mon logement est bon pour les couples, les aventuriers et les familles (avec des enfants).
Muchas gracias a los anfitriones por su acogida y su hospitalidad. Han estado pendientes en todo momento de que nuestra estancia fuera agradable. La zona es estupenda, muy recomendable.
Fernando
2016-08-18T00:00:00Z
The host canceled this reservation 18 days before arrival. This is an automated posting.
Beata
2016-08-05T00:00:00Z
Nous n'avons résidé qu'une nuit là bas mais l'appartement est très bien, original et atypique. Eduardo est vraiment très agréable.
Tiphaine
2016-09-05T00:00:00Z
Rodzaj pokoju
Całe miejsce
---
Rodzaj nieruchomości
Apartament
---
Mieści
5
---
Sypialnie
Loceri, Sardegna, Włochy
The BONSAI the farm wants to offer a service for info and all it takes to give guests a hospitality especially with courtesy and kindness, and make you live a unique experience in our area
Génial!!! Franco et sa famille nous ont réservé un accueil extraordinaire. Nous avons passé une soirée merveilleuse à leurs côtés en partageant un bon repas composé de produits locaux. Nous recommandons vivement cette adresse qui mérite d'être découverte. L'appartement est simple, propre et fonctionnel situé dans un endroit très calme.
sandra
2016-08-23T00:00:00Z
Franco, Giuri and Jessica are the most welcoming hosts one can imagine! They gave us very good recommendations for trips and beaches but the most memorable were the shared family dinners with interesting and funny conversations (don't forget the mirto! :-). We really enjoyed our stay and would definitely come back! Thank you again for everything
Georg
2016-08-10T00:00:00Z
This agriturismo is definetely a place where you can eat very well. The Lady prepared us a lunch when we arrived at 3 pm for a very good price. Probably because of a sold out period, we were less lucky with the accomodation: we had a four beds room, and not a house, as described in the announcement, for a price which is much higher than better accomodations in the area. The bathroom for disables was not confortable. Also, only two sets of towels were given. They are nice hosts, but the rush of August they were not as accurate as they could have been.
Nicola
2016-08-21T00:00:00Z
Rodzaj pokoju
Całe miejsce
---
Rodzaj nieruchomości
Apartament
---
Mieści
4
---
Sypialnie
Talana, Sardegna, Włochy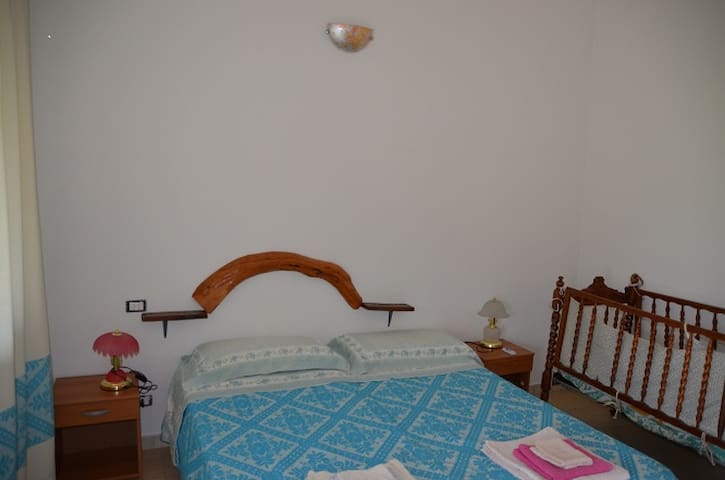 Trzy pokoje w zabytkowej rezydencji w Tortoli, zaledwie kilka minut od najpiękniejszych plaż Ogliastra. Duży ogród z otwartym basenem w lipcu i sierpniu. Prywatny parking jest bezpłatny. Idealnym miejscem na wakacje na Sardynii.
Mieszkanie na drugim piętrze, składa się z pokoju dziennego z aneksem kuchennym, dwie sypialnie, łazienka i duży taras z altanką poziomie. Jest wyposażony w lodówkę, pralkę, piekarnik, mikrofalówka, telewizja satelitarna i naziemnej telewizji cyfrowej, suszarkę do włosów, pościel dostępne. Grill znajduje się w ogrodzie.
Rezydencja znajduje się w spokojnej okolicy na obrzeżach miejscowości. Dostępne na rynku zaledwie kilka minut i sklepów na zakupy.
It is a very nice house, with all the required facilities. We enjoy to get breakfast and dinner outside in the terrace. Our children enjoy a lot the swimming pool. It is placed in a very quiet place, 15 min walking to village center. Carlo and his wife was very pleasant. They showed us some good places where going to dinner ... And left the fridge almost full :-) Tortoli is a very interesting place, near some beautiful beaches (not crowded), near the mountains (Ulassai village and the "grotte su marmori"mare highly recommendable) and near some interesting megalithic village called "nuraghe". We spent a very nice holidays
Nuria
2016-08-19T00:00:00Z
Rodzaj pokoju
Całe miejsce
---
Rodzaj nieruchomości
Apartament
---
Mieści
4
---
Sypialnie
Tortolì, Sardegna, Włochy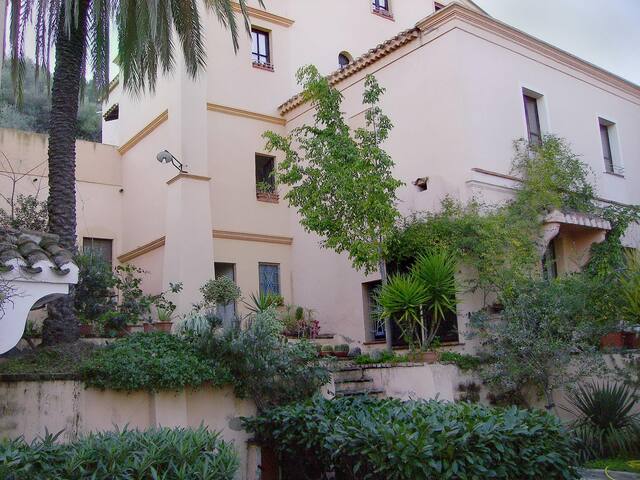 Durch die Wahl dieser Wohnung, werden Sie nur wenige Kilometer von den Stränden von Cea Orri, Barisardo bleiben. Es befindet sich in dem kleinen Dorf Loceri in der Ogliastra Sardinien. Meine Unterkunft ist ideal für Paare und Familien mit Kindern. Die Zimmer laden Sie ein, ohne Lärm zu entspannen, können Sie schlafen bei offenem Fenster mit Moskitonetzen ausgestattet sind. Es ist mit einer Waschmaschine TV und Klimaanlage, Wi-Fi ausgestattet. Alle für Ihre Entspannung.
Rodzaj pokoju
Całe miejsce
---
Rodzaj nieruchomości
Apartament
---
Mieści
5
---
Sypialnie
Loceri, Sardegna, Włochy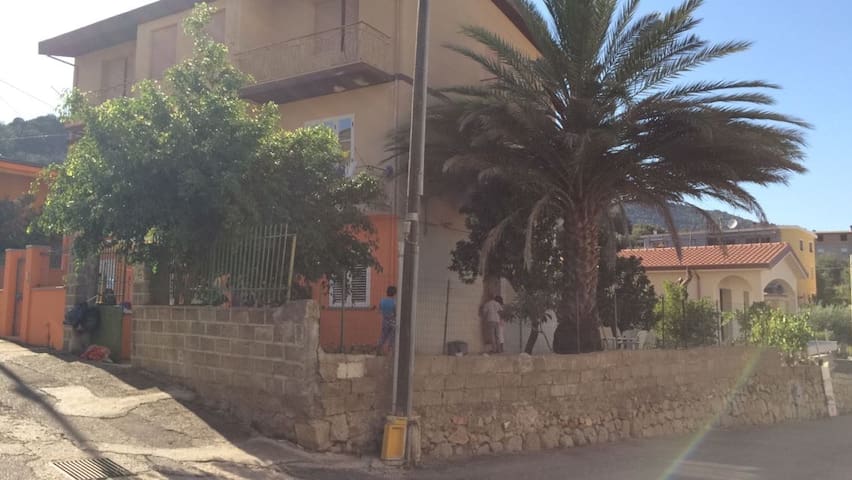 Nel paese delle ciliegie, a soli 15 minuti dalle più belle spiaggie della costa ogliastrina e a dieci minuti dal bosco Selene, si affitta grazioso e luminoso appartamento nel centro storico del paese, a pochi passi dalle vie dello shopping e dai principali servizi. L'appartamento è composto da piccolo salotto, cucina con caminetto e balcone, camera da letto matrimoniale, bagno dotato di lavatrice, e stanza cameretta/ripostiglio a seconda del bisogno.
Il centro del paese è caratterizzato da diversi palazzi ottocenteschi, tra cui la casa natale Mameli che ha visto nascere Goffredo Mameli, compositore dell'inno nazionale italiano. Nella piazza principale si trova la cattedrale di Santa Maria Maddalena, risalente al Seicento, che conserva antichi affreschi dedicati alla vita della Maddalena e di Cristo. Ricco d'interesse è anche il museo diocesano, la chiesa di don Bosco con il suo teatro, la chiesa francescana con il meraviglioso belvedere. Nel centro troverete bar, ristoranti, pizzerie, la farmacia, vari negozi di generi alimentari e per lo shopping in generale.
Accoglienza molto cordiale, Enrica e' stata molto disponibile sia per le necessita' domestiche che nell'indicarci luoghi/calette/siti da visitare/orari/agriturismi.....Dimenticavo: fantastici pasticcini fatti in casa e marmellate nostrane per colazione....gentilissima. L'appartamento e' molto carino e spazioso, con vista mozzafiato fino al mare: risponde pienamente alla descrizione ed e' molto fornito. Trovandosi a 700 mt s.l.m., garantisce un'arietta fresca piacevolissima, soprattutto la sera; e' situato in paese, quindi gli ospiti vivono e vedono la vita quotidiana di una zona di Sardegna molto "verace", ancora in gran parte intatta e selvaggia.....colori, suoni, profumi....
Viviana
2016-07-24T00:00:00Z
Enrica è stata gentilissima e molto disponibile, la raccomando vivamente.
Marco
2016-08-27T00:00:00Z
Rodzaj pokoju
Całe miejsce
---
Rodzaj nieruchomości
Apartament
---
Mieści
2
---
Sypialnie
Lanusei, Sardegna, Włochy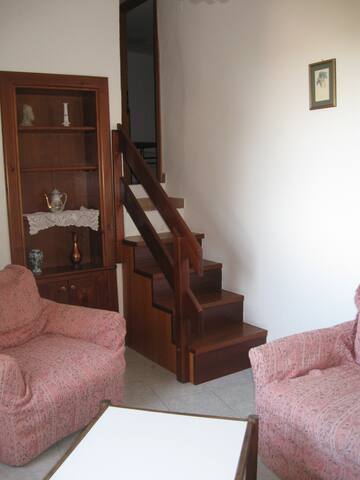 Wpisz daty, by zobaczyć pełną cenę. Obowiązują dodatkowe opłaty. Cena może uwzględniać podatek.