Rodzaj pokoju
Całe miejsce
---
Rodzaj nieruchomości
Wikt i opierunek
---
Mieści
6
---
Sypialnie
Coleraine, Victoria, Australia

This was a lovely place to stay, right in the heart of town. Liz left some lovely touches such as a loaf of fruit bread and butter, as well as some chocolates and fruit. It was very comfortable and had everything we needed.
Melanie
2016-03-31T00:00:00Z
We have just spent a great week @ The Black Horse Inn. Despite the wintery weather, a cosy log fire & warm comfortable bed made the stay much more pleasant. Thouroughly enjoyed our week in this quiet country town.
Ray
2016-07-19T00:00:00Z
A cozy little place full of elegance. Would definitely stay here again
Damien
2015-08-07T00:00:00Z
We really enjoyed our two nights at The Black Horse Inn. A great location right in the middle of town, only a short walk to the supermarket. It is an historic building, but well appointed inside. The apartment is a good size, with a big kitchen and lounge area that has a log fire - perfect for cold winter nights, and there's plenty more wood out the back. Check in was easy, even though we arrived late, there was a bowl of fruit and supplies for tea, coffee and breakfast ready for us. We are very happy to recommend a stay here, there was a bit of a mix up with bookings but Liz quickly sorted it all out and it was all handled perfectly.
David
2016-06-13T00:00:00Z
Liz was always available and able to help if needed. The home was perfect for what I was after. Loved the fruit and snacks that were left behind - a really nice touch! I'll be back next time I visit.
Colleen
2016-09-12T00:00:00Z
Great location in Coleraine being central to everything, beautiful touches with the decor in keeping with the period of the building. Lovely sunny backyard.
Karyn
2017-04-06T00:00:00Z
Rodzaj pokoju
Całe miejsce
---
Rodzaj nieruchomości
Apartament
---
Mieści
3
---
Sypialnie
Coleraine, Victoria, Australia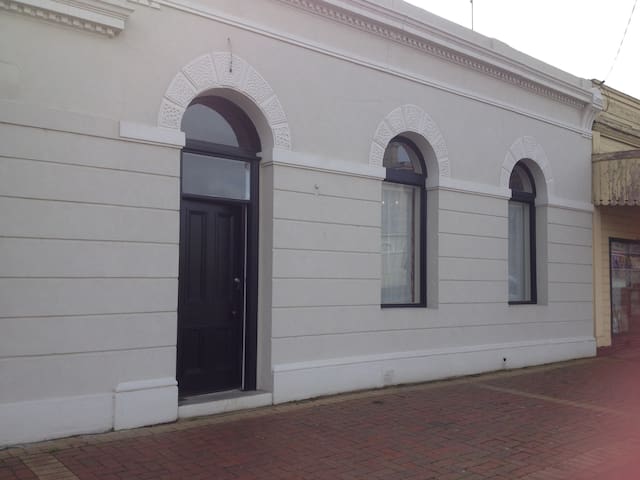 Jamie was super kind and friendly. The house is amazing and it's in a perfect location to stop during a road trip!
Loredana
2017-03-26T00:00:00Z
Rodzaj pokoju
Pokój prywatny
---
Rodzaj nieruchomości
Dom
---
Mieści
2
---
Sypialnie
Tahara, Victoria, Australia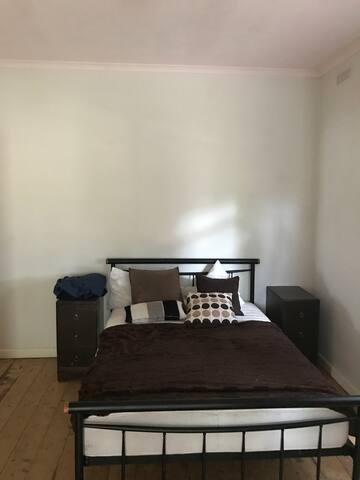 Our cottage is located on a 700 hectare/1700 acre sheep and cattle farm, ideally situated 20 minutes from the City of Hamilton and an hour from the South West Coast, Great Ocean Road, Coonawarra and the Grampians. The renovated cottage, previously the shearer's quarters, has an open fire place in the living area with sofa, fully functional kitchen, four bedrooms and can sleep nine. Undoubtedly, what strikes most visitors is the almost eerie, peace and serenity of the property compared to cities
Rodzaj pokoju
Całe miejsce
---
Rodzaj nieruchomości
Dom
---
Mieści
9
---
Sypialnie
Wannon, Victoria, Australia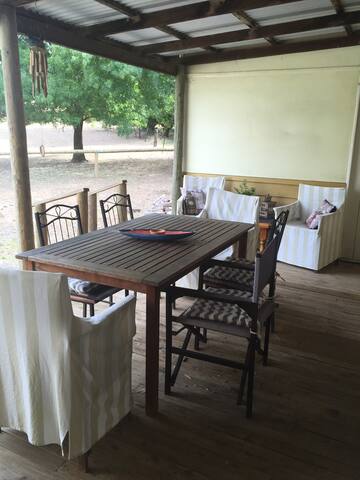 americana, edificio histórico totalmente restaurado. El Caballo Negro Inn es el último Inn restante de los muchos que una vez alineados Whyte St. El edificio ha sido completamente renovado y sin embargo ha conservado su encanto del viejo mundo.
The White Horse Inn was a fantastic place to stay. It had oodles of historic ambience, all the amenities we needed, and was very spacious. We appreciated the wood fired stove, as it was pretty cold at night. It was right in the middle of the main street of Coleraine, but the highway there is not very busy and the bedrooms are at the back, so there was no downside to being central. Lots of great cycling in the district, and the Arboretum in Coleraine is a gem.
Ruth
2015-09-22T00:00:00Z
It was lovely to arrive after a 4hr drive from Melbourne to this hidden gem in Coleraine. The fire was lit and the Inn was cosy and inviting. It is spacious, clean, tidy and very well equipped and had everything we needed and more. It has a lovely old world charm and is much more than what can be seen in the photo's. We will definitely recommend the Inn to friends and family.
Neale
2015-09-27T00:00:00Z
It was great, very comfortable, just right!
Maree
2016-07-11T00:00:00Z
We had a lovely experience at the Black Horse Inn. It was a quaint homestead with very good facilities. We would definitely return.
Ben
2015-09-25T00:00:00Z
Lovely welcoming atmosphere at Christmas time with some nice decorations and table touches. Nice to have extra linen and cleaning supplies at hand also in case required. Bed soft and comfortable. Host Liz very friendly and replied within minutes to all contact.
Kristin
2016-12-26T00:00:00Z
Thanks Liz - it was an great stay and we very much appreciated the late check out. You have doen an amazing job renovating the property and the historic significance of the place was appreciated cheers Angie & Diego
Angela
2015-10-04T00:00:00Z
Great stay. Arrived late at night and the Inn was warm and everything was as expected. Will definitely be returning.
Brooke
2015-10-02T00:00:00Z
Everything was fantastic, very comfortable and felt like home, would definitely recommend, and would stay here again.
Sophie
2015-09-28T00:00:00Z
Rodzaj pokoju
Całe miejsce
---
Rodzaj nieruchomości
Apartament
---
Mieści
4
---
Sypialnie
Coleraine, Victoria, Australia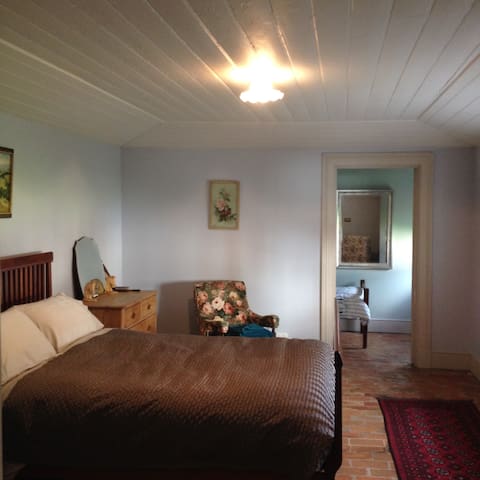 Wpisz daty, by zobaczyć pełną cenę. Obowiązują dodatkowe opłaty. Cena może uwzględniać podatek.