The Fernleecove cabin views its own private cove. Surrounded in a park like area, this 1 bedrm home is accessed in sheltered waters by a 15min boat ride or a 5k paddle from DeepCove (Watertaxi fee is extra & charged outside of the Airbnb transaction)
Fernleecove is a boat or paddle access cabin only, no roads connect to it from town--meaning you'll need water transportaion to the cabin. I offer a round trip pickup and dropoff to get you to and from the cabin for $80 CDN cash total or $60 USD cash total. This includes everyone in your party for the same, one time price. Let me know If you need or don't need water transportation upon booking. Generally guests remain at the cabin for their booking and unless you have your own water transportation, so it's necessary to bring all food needed for the duration of your stay. There are rock and wood steps leading up from the dock to the 500 sqft cabin. In the main area of cabin is the kitchen, living room with a couch, table and fireplace. Attached to this space is a small storage closet, a bathroom and a small bedroom that sleeps two comfortably. There are electric baseboards throughout for it's primary heating so it's easy keep warm in the winter. The cabin is limited to two extra guests. This is mainly because of septic field limitations. Two single foam beds can be supplied on request. For guests staying in JUNE to OCTOBER check in time is 3:30pm and check out time is 10:00am.
Fernleecove's location is great because it is close to Vancouver and yet still relatively remote in an quiet, forested inlet north of the city. This cabin is one of two properties in the immediate area, both have access to their own beaches, private docks and their own privacy.
Our stay at Fernlee Cove was absolutely delightful! Such a charming cabin and very well kept. The fireplace was stocked with lots of wood to ensure cozy evenings. The kitchen had many useful condiments and extra spices to help along, was very comforting to have a 'homey' feel while cooking! We accidently lost the crab grab provided on day one. We felt awful and promised to replace it of course. James was extremely hospitable in leaving us a new one the following morning, excusing our mistake of losing the original one was very generous - and he insisted not to worry about replacing it (our full intention upon returning is to bring a new one anyways!) The dock was a blast to watch the sun crawl the sky and sit back and get lost in the sound of the waves crashing ashore. We will most definitely be planning another wonderful getaway to Fernlee Cove again. Thank you!
Aaron
2014-11-30T00:00:00Z
Amazing place in a stunning secluded location. Had everything we needed and even the private jetty was a perfect su trap to use the kayaks provided for some fun on the water. James was a perfect host and we will definately be back soon!
Simon
2015-08-01T00:00:00Z
My boyfriend and I had a wonderful weekend away at the Fernlee Cabin. We were lucky enough to have the bonus surprise of snow - which made the place even more beautiful. James was very helpful and prompt in all our communication and was there to pick us up in the boat exactly as planned. We really enjoyed the boat ride both ways - highly recommend. The cabin was clean, very warm (to my liking! Fireplace and electric heat) and very well stocked. We enjoyed cooking in the cabin and James was kind in leaving us a beautiful welcome basket with fruits and snacks. Both days we went kayaking - the highlight of the trip. I would definitly recommend this beautiful cabin - makes a great winter or summer getaway!
Emma
2014-12-01T00:00:00Z
The cabin is awesome - remote, cozy, clean, quiet, great view. and James was an awesome host! we'll stay there again for sure.
janine
2015-10-26T00:00:00Z
From the minute we arrived at the docks in Deep Cove, James has been nothing but excellent. He had donuts waiting for us and a friendly smile despite the terrible weather. Upon arrival, we found a wonderful array of snacks on the table that James had left and an idyllic cabin that was even better than the pictures. Three days was definitely not enough to experience all that Fernlee has to offer. We spent our days fishing, crabbing, kayaking and enjoying all of the cabin's amenities. You won't be disappointed if you book a visit to Fernlee. We look forward to our next visit.
Nicole
2014-09-28T00:00:00Z
Perfect secret getaway !! It was a cozy cottage, the pictures don't do it justice. You have to come and see it for yourself. James was very accommodating host and we had everything we needed. Would definitely come back again.
Tracy
2016-05-09T00:00:00Z
James was great to deal with and was on time, friendly, and very helpful. The cabin was amazing! Only a few minutes from town yet you feel miles away from everything. Over our 4 days we (with the help of a few friends) caught almost 40 legal sized crabs! They were mostly red rock but we did catch a couple legal dungeness right from the dock! The kayaks were fun and he even brought a row bought so all 3 of us could go out at the same time!
Lisa
2015-07-04T00:00:00Z
James responses were always very friendly and very quick. An amazing place to stay, really tranquil. Place was exactly as described and photographed. The peace and beauty of the place exceeded our expectations. The place was so clean and well kitted out. Thanks James for letting your place out and allow others to experience the sort of chilled lifestyle we can only aspire to! The trail up to the top behind Fernlee is a must for the view.
Eleanor
2015-07-29T00:00:00Z
Rodzaj pokoju
Całe miejsce
---
Rodzaj nieruchomości
---
Mieści
4
---
Sypialnie
North Vancouver, British Columbia, Kanada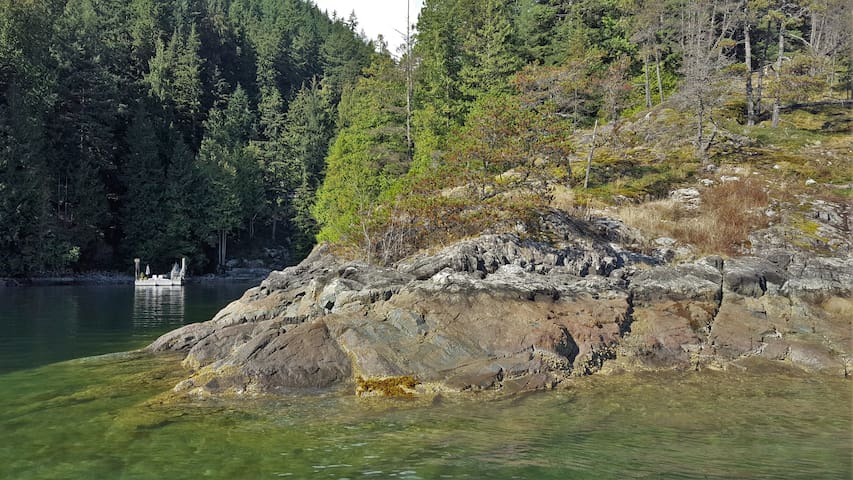 Beautiful West Coast vacation style water-front home. Custom built 7 years ago, this luxury house has it all! One of the highlights is the outdoor space that's right on the water! outdoor fireplace, built in BBQ, hot tub and a dock thats only 50 feet from the french doors which open up into the living room, dining room and gourmet kitchen. 30 minute drive from downtown Vancouver. Family- friendly. Close to golf courses, ski resorts, hiking trails, so much outdoor activities at your finger tips!
The Backyard literally backs onto the water! We have a patio equipped with an outdoor fireplace and built in BBQ, hot tub and lots of seating and lounging areas for entertaining and a dock thats only 50 feet from the french doors which open up into the living room, dining room and gourmet kitchen. The master bedroom has incredible mountain and ocean views, it's own private balcony as well as a 5 piece en-suite with steam shower. The 2nd bedroom also as an en-suite bathroom. Kitchen is equipped high end appliances, gas range, oven, wine fridge, etc.
Short 15 min drive to shops and grocery stores, 15 mins drive to Deep Cove (great hike and beautiful views at Quarry rock, especially at sunrise), convenient to get to Lynn Valley, Mount Seymour and other local mountains for hiking & mountain biking and water sports in the summers and skiing/snowboarding, snowshoe trails in the winters. For Golfers there are 2 nearby golf courses: Northlands golf course & Seymour Golf and country club.
Rodzaj pokoju
Całe miejsce
---
Rodzaj nieruchomości
---
Mieści
8
---
Sypialnie
North Vancouver, British Columbia V7G 2S4, Kanada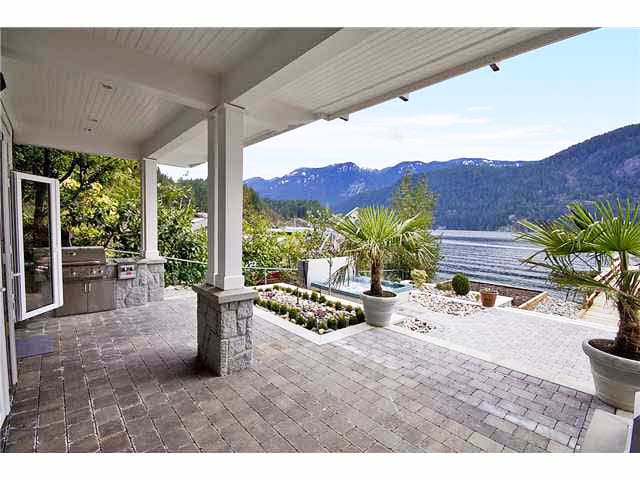 Wpisz daty, by zobaczyć pełną cenę. Obowiązują dodatkowe opłaty. Cena może uwzględniać podatek.