LA LEGGEREZZA DELL'ABITARE E IL FASCINO DEI LUOGHI VISSUTI. Cerco di viziare l'animo degli ospiti con atmosfere cariche di storia e ricordi, in case di pietra dal sapore retrò, ubicate nel borgo di un piccolo paese in collina.
PENSA AD UN SOGGIORNO IN COLLINA, NELLA CAMPAGNA AL CONFINE TRA TOSCANA E LIGURIA, POCO DISTANTE DALLA RIVIERA DELLE CINQUE TERRE, PORTOVENERE, LERICI... La Lunigiana e' terra di confine situata tra Toscana e Liguria, di entrambe queste regioni ripropone i caratteri più peculiari. Genicciola ed una miriade di piccole frazioni compongono la località Montedivalli, che si estende nel versante verso la Val di Vara, del comune di Podenzana. Il paese é servito da mezzi pubblici di trasporto ed é facilmente raggiungibile con mezzi propri dagli svincoli autostradali di Santo Stefano Magra (La Spezia), Aulla e dalle località d'interesse turistico. In paese c'è un grande parcheggio pubblico gratuito e un'area verde pubblica dotata di tavoli e sedute. IMMAGINA UN' ANTICA DIMORA DI CHARME, RECENTEMENTE RISTRUTTURATA, DA VIVERE IN AUTONOMIA E RELAX. Chi lo desideri ha la possibilità di soggiornare in un edificio rurale, che ha conservato la fisionomia della casa tipica in pietra, ubicato nel borgo del paese. APPARTAMENTO COMPOSTO DA Balcone completo di piccolo tavolo e due sedie ZONA GIORNO: cucina dotata di efficiente stufa a legna che permette di riscaldare l'intera casa ZONA NOTTE: bagno - camera con letto matrimoniale Caratteristiche: pavimento cotto fatto a mano muri in pietra intonaci in argilla e calce serramenti in legno di castagno lavandino cucina in marmo antico bagno rivestito in travertino dotato di doccia Il mio stile: Casa dal sapore retrò, sembra vissuta da anni, al contrario é frutto di un attento restauro recentemente ultimato, utilizzando materiali di recupero, tradizionali e di bioedilizia. Gli arredi sono semplici e tradizionali. Ciò che preferisco sono i toni neutri nelle tonalità del ghiaccio, avorio, latte, grezzo, sabbia, polvere, ecru, miele e tortora... ed il bianco colore fresco, elegante, abbagliante e puro. DESIDERA LA CURA PER OGNI PICCOLO DETTAGLIO. ...ESSENZE Utilizzo olii essenziali naturali per creare atmosfere ...BENESSERE Sono a disposizione degli ospiti cosmetici naturali ...FIORI E PIANTE Presenze costanti nella casa ...TESSUTI NATURALI Viene fornita la biancheria necessaria per il soggiorno biancheria per il bagno, la cucina e la camera da letto rigorosamente di fibre tessili naturali. FANTASTICA UNA PERSONALIZZAZIONE PER UN BREVE FINE SETTIMANA, UNA FUGA ROMANTICA, UN LUNGO SOGGIORNO O UN REGALO. Sarò felice di essere tua complice nell'organizzare il tuo soggiorno in base ai tuoi desideri. I soggiorni e i servizi sono personalizzabili, non esitare a contattarmi. RICHIEDI LE NOSTRE PARTICOLARI ATTENZIONI PER I TUOI PICCOLI Gli ospiti con età inferiore ai tre anni non pagano nulla ed a loro dedichiamo le massime attenzioni. E' possibile richiedere il il "kit baby" - lettino con sponde, posate, bagnetto, biancheria, giochi .... QUELLO CHE NON C'E'... ...non e' l'agriturismo dei cliché, non e' una beauty farm, non ci sono piscine o i servizi tipici del settore alberghiero. non c'e' tutto ciò che in qualche modo possa avere un rimando alla vita di città a favore del "buon vivere" .
Il nostro soggiorno a Genicciola è andato al di là di tutte le nostre aspettative, siamo sedotti dal luogo e da chi ci ha ospitati: l'appartamento è curato nei dettagli: la luce, la vista, le materie utilizzate per la ristrutturazione dei luoghi. Cristina ama far piacere ai suoi ospiti, è discreta ma disponibile, è stato un gran bell'incontro! Ci ha fatto bene stare un po' fuori dal mondo per poi scegliere di visitare il mare o la montagna o i paesi tipici. Saremmo stati ancora una settimana! ..... Une qualité d'accueil peu commune, un séjour qui nous fait trouver plus encore que ce qu'on venait y chercher. Marie e Francesco
Francesco
2013-08-30T00:00:00Z
Cristina was an amazing host and the cottage was super nice. Everything was clean and exactly as described. Alot of local, organic food, fresh fruits and local wine were waiting for us, which was great. Thank you Cristina, we recommened 100% :)
Agata
2016-09-19T00:00:00Z
Niché dans la colline surplombant la vallée de Ceparana, le petit hameau de Genicicola est un havre de paix et de tranquillité. La petite maison que Cristina a restaurée avec beaucoup de goût et de soins quant aux matériaux utilisés se révèle un véritable écrin douillet et chaleureux mais également plus spacieux que ce que les photos ne pourraient laisser croire. La vue de la petite terrasse est magnifique. Les placards sont plein de produits bio, il ne manque rien pour le confort de ses visiteurs, Cristina est toujours prête à rendre service et à promulguer des conseils touristiques. Nous avons par ailleurs eu l'occasion de lier des liens avec certains habitants du hameau en passant quelques soirées chez Massimo et Rosie, les proprio du bar/ resto où il est possible de croquer ces portions de vie au gré des récoltes du moment. Un régal!!!
Sophie
2016-10-29T00:00:00Z
Todo muy bien
Avelino
2016-08-15T00:00:00Z
nous voila arriver dans ce joli village hautement perche à pondezanna Montedivalli accueillie par Christina toujours aussi souriante et agréable, dont les (URL HIDDEN) et les conseils sont vraiment top quand à la maison juste un palace complètement équipé ou ne manque que vous et votre valise, rien d'autre, maison en pierre et chaux juste magnifique avec une petite terrasse idéale pour déguster un verre de proseco dont la bouteille a été mise dans le frigo entre le lait bio, les jus de fruits bio ... je conseil vivement a chacun de venir passer un sejour dans cet endroit merci Christina et a trais vite Laurent et Eva
Laurent
2015-07-05T00:00:00Z
We had a great stay at Cristina's house! There was absolute everything what you need for a comfortable stay. Cristina is a very lovely person. The house was very clean and also very nice decorated. With our 9 Month old Baby was it very easy to stay there. You need a car to get down from the Mountains. All in all we would come back again!!!
Stephan
2015-07-15T00:00:00Z
Christina nous a accueilli très chaleureusement dans un village typique dans les collines ; dans un appartement très agréable, récemment rénové avec beaucoup de goût ; corbeille de fruits et produits bio, à disposition ; bravo et merci à Christina!
Aline
2015-09-08T00:00:00Z
Cristina is one of the most generous, caring and thoughtful hosts we have ever had. The apartment has been designed with a modern vision but also paying respect to the age and character of the building. We had such an amazing time here and couldn't recommend it enough. Thankyou so much again for making our time in Italy so special. Ish and Cam xo
Cameron Jacobs & Ithaka Cordia
2015-08-09T00:00:00Z
Rodzaj pokoju
Całe miejsce
---
Rodzaj nieruchomości
Apartament
---
Mieści
2
---
Sypialnie
Podenzana, Massa e Carrara, Toskania, Włochy
Bellissima casa di campagna, immersa nel verde, giardino e parcheggio privati, sentieri e parchi naturali nelle vicinanze, spiaggia a 20 minuti di macchina, collegamenti bus e treno alle vicine Cinque Terre.
Appartamento al piano terra di bellissima casa di campagna bifamiliare da poco ristrutturata e rinnovata nelle dotazioni, immersa nel verde, zona molto tranquilla
Piana Battolla é una frazione tranquilla e immersa nel verde, ideale per passeggiate a piedi, in bici e a cavallo, e tuttavia ben collegata (bus, auto - vicinanza raccordi autostradali) e dotata di tutti i servizi: negozi, medico, farmacia, bar, banca, ufficio postale etc. In prossimità dell'alloggio si segnalano parco giochi bimbi, area picnic, un teatro stabile e moltissimi sentieri nel verde.
Nice place to stay. The hosts are very friendly because we have trafic problems and thay waited for us till 2 am.
Nusa
2014-07-29T00:00:00Z
Piero y Rita son dos personas encantadoras. Su trato es amable desde el primer encuentro en que te reciben con una agradable sonrisa y una invitación a comer manzanas de sus propios frutales. La casa es muy amplia, con una gran terraza porticada y el entorno es muy tranquilo y rodeado de naturaleza . Y es un lugar adecuado para aprovechar a visitar Cinque Terre. Estuvimos poco pero muy a gusto. Ah! Y el coche aparcado dentro de la propiedad es otro punto a favor.
Luigi
2016-10-02T00:00:00Z
Hemos estado muy bien. Amplia casa y exteriores espectaculares. Muy amables con nuestra familia. Buen lugar para visitar 5 terre
Xavier
2014-09-09T00:00:00Z
Wir hatten einen tollen Urlaub in Piana Battolla.Rita, Piero und Silvia sind die nettesten Gastgeber überhaupt. Sie haben uns dabei geholfen die besten Strände zu finden, uns erzählt was im Dorf los ist oder wo man gutes Öl und Honig bekommt.Außerdem wurden wir mit leckerem Obst und Gemüse versorgt. Die Wohnung ist sehr geräumig und mit allem ausgestattet was man so braucht. Die Betten sind sehr gut,so dass man auch mit Rückenproblemen gut schlafen kann.Wir konnten uns gut erholen und freuen uns schon auf das nächste mal, denn wir kommen bestimmt wieder.
Yvonne
2016-08-19T00:00:00Z
La maison est grande avec beaucoup de terrain, des arbres fruitiers et un jardin. Nous avons d'ailleurs pu déguster des tomates, poires et pommes. Nous avons beaucoup apprécié l'accueil trés chaleureux des parents de Sylvia (qui vit maintenant à l'étranger mais que nous avons rencontré car elle était revenu en vacances). Piero parle très bien le français et nous a apporté beaucoup d'informations grâce à sa grande culture et sa connaissance du secteur. La visite de l'arrière pays (sarzana, fileto, pontremoli, bagnone) vaut vraiment le détour alors que les guides ne parlent que de la côte. Il y a des cartes et infos touristiques à disposition dans la maison et Piero en a d'autres si besoin. La mer, les plages, les 5 terres ne sont pas loin en distance, mais la vitesse étant principalement limitée à 50 kmh , il faut toujours compter 25 à 40 minutes de route pour se rendre sur les sites. A savoir que le 4ème couchage est en fait un fauteuil transformable en lit dans le salon. Mais nous l'avions alors installé dans la chambre avec le lit simple. Il y a des commerces dans le village à 5 minutes à pied. Pendant notre séjour en août, il y a eu régulièrement des animations et fêtes dans le village. La maison est au calme et bien isolée pour la chaleur. Nous recommandons cet endroit. Nous y retournerons non seulement pour la maison mais aussi pour la qualité de la rencontre humaine avec nos hôtes.
Pascal
2015-08-15T00:00:00Z
L'accoglienza dei genitori di Silvia è stata meravigliosa. Sempre disponibili ad ogni richiesta, flessibili agli orari di check in e check out, estremamente gentili e simpatici. Molto piacevole averli incontrati. Ci hanno fornito indicazioni esaustive con anche nozioni di storia dell'arte, davvero gradite. Ci hanno messo a disposizione 2 mountain bike. La zona è molto tranquilla, collegata bene con Lerici (20 min) e Monterosso (40 min) molto piacevoli le passeggiate a piedi tra i boschi limitrofi. La casa è molto comoda ed attrezzata. Si dorme bene per il molto silenzio. Il giardino è molto curato. La casa era pulitissima. Abbiamo passato dei giorni davvero riposanti.
Stefania
2014-08-26T00:00:00Z
Nous avons grandement apprécié l'accueil chaleureux des parents de Silvia et leur disponibilité, leur invitation à partager des joies toutes simples comme goûter des fruits du jardin, aller à une fête du village ou bien même mettre l'arrosage du jardin en route pour le plus grand bonheur de nos enfants. Le logement est fidèle à la description, au calme à 25 mn de la Spezia ou 45mn de Monterosso. Nous recommandons!
Bérangère
2015-07-18T00:00:00Z
Pietro et Rita nous ont accueilli dans leur superbe maison. Leur accueil est parfait. Le seul souci que nous ayons noté était connu de Pietro et en cours de correction... Donc rien à redire ni sur la maison (propre et pratique) ni sur leur accueil et leurs conseils.
Marie
2015-07-22T00:00:00Z
Rodzaj pokoju
Całe miejsce
---
Rodzaj nieruchomości
Apartament
---
Mieści
4
---
Sypialnie
Piana Battolla, Liguria, Włochy
A 25 km dalle cinque terre ai piedi della lunigiana ....appartamento immerso nel verde con splendida vista sulla vallata fino al mare. In zona strategica vicino a Portovenere , Lerici , Versilia , 5 terre , Lunigiana ....facilmente accessibili...
Appartamento é così composto: ingresso nel soggiorno con camino angolo cottura due camere servizio Splendida terrazza vivibile Posto auto privato
(URL HIDDEN) tipico del posto PANIGACCI CON AFFETTATO
Antonella and her husband were amazing from beginning to end, they even made us some espresso. Very nice and quite place with a perfect terrace and view over the valley.
Anne
2016-08-04T00:00:00Z
Casa molto bella ottima posizione
Daniela
2016-08-14T00:00:00Z
We had a wonderful 3 nights stay. The best thing about this place is the views from the terrace and the living room. The house is very comfortable for a family of 3. You do need a car however as it is pretty high up in the mountains. Great location, not far from Cinque Terre, La Spezia and Genoa. Communication with the host was good. We were met by the host's son and made welcome. We would definitely come again. Thanks a lot.
Maxim
2016-08-11T00:00:00Z
Antonella was a WONDERFUL host!! We enjoyed having a real Italian meal with her and her friends. We have already told many friends about her place! We are so thankful to have met her, and if we ever come out that way again - we will be staying at the same place! I wish we would've been able to say goodbye, we can't thank you all enough for all the fun we had with you!! Our best Airbnb experience ever! Thank you so much!!
Anja
2016-08-07T00:00:00Z
Place is a dream come true. Most beautiful views ever. House was better even in person and Antonella was just amazing. Can't say enough. Wonderful experience. Didn't want to leave. A must see!!!!!
Sherri
2017-01-03T00:00:00Z
The place was nice and clean, with a nice terrace that offered a magnificent view of the valley towards La Spezia. The communication with the host was fast and pleasant. The price was more than acceptable. The access to 5 terre was fast and easy. Highly recommended for all who wish to explor the area.
Lubo (Liubomir)
2016-08-07T00:00:00Z
Esperienza molto positiva . Abbiamo trascorso un piacevole soggiorno da Antonella , la casa è ben equipaggiata è servita l accoglienza è stato molto cortese è Antonella e stata sempre disponibile . La casa è ancora più grande di quello che appare in fotografia . La casa è curata nei dettagli ,pulita spaziosa , ritorneremo sicuramente ! Consiglio a tutti !
Petrescu
2016-08-23T00:00:00Z
Très bon week près des cinq terres. L'accueil et les conseils d'Antonella pour passer une superbe journée à visiter ce patrimoine mondial de l'Unesco ont été les bienvenus. La terrasse avec la vue sur la vallée était parfaite pour la collation du soir; les spécialités locales offertes par Antonella aussi. Encore merci pour tous. Ciao
Marc
2016-08-01T00:00:00Z
Rodzaj pokoju
Całe miejsce
---
Rodzaj nieruchomości
Apartament
---
Mieści
4
---
Sypialnie
Podenzana, Toskania, Włochy
Appartamento accogliente e caldo, bilocale conservato nelle sue originali caratteristiche.Puo ospitare fino a tre persone, ideale per una coppia con (URL HIDDEN) posizione panoramica.
The house is very hospitable. It's belonged to our family for about 200 years. It's where my great grandparents and my grandparents lived, and where my mother was born. This house is very dear to me. Since I've had ownership of it, I have arranged it with care, keeping its original characteristics, including furniture made by local craftsman. This house is welcoming and bright. I like to provide hospitality to people from foreign countries, in order to exchange cultures personal histories. I know many lovely places in Liguria that offer interesting landscapes and environments, such as the Riviera. I'm happy to offer my knowledge of the area to people that appreciate it. Calice is a small village located in the Regional Park "Montemarcello La Magra" in the Val di Vara. Great for nature lovers, it's a perfect destination for hiking and mountain-biking. Renowned for the production and processing of chestnuts and good quality of honey; you can find mohair and alpaca yarn, and products from local artisans. Liguria is a land whose unique spirit will never die. You are very welcome here!
Calice è un piccolo paese, non dispone di molti servizi, un bar, un alimentari ((PHONE NUMBER HIDDEN))la Banca senza bancomat, l'ufficio postale. Farmacie , tabacchi, supermercati si trovano a circa 10 km.sulla strada per arrivare al paese.
It is a calm, nice place in the mountains and a perfect hideaway for couples who don`t want to spent a holiday at the beach because it is a bit far away from the sea. The bathroom is in the corridor and not in the actual apartment but for us it doesn`t matter because the neighbors are very nice and always willing to have a chat. Thank you Carla (and especially Giovanni for always been around and paying intention to our demands). Ciao S&A
Sascha
2015-08-07T00:00:00Z
La casa ha tutto l'essenziale. Nelle stagioni primaverili si sta molto bene, ma l'inverno fa freddo. Per riscaldarsi c'è un camino. La casa è in un piccolo centro abitato, dove c'è un circolo aperto ad orari, e un ristorante su al castello dove si mangia bene aperto il fine settimana, ed altri giorni su chiamata. La strada per arrivare è lunga e maltenuta, e se vi dovete servire dei pulman i bus passano vicini, ma sono poco frequenti. La consiglio per periodi di relax, e distacco dal caos cittadino. Nelle vicinanze ci sono anche dei percorsi naturalistici. A pochi passi dalla casa, c'è la croce rossa per le emergenze. Davanti alla casa, c'è un grazioso giardino, ideale per chi ha bambini, o per chi è bambino lui. Complessivamente io ve la consiglio, ma se cercate qualcosa di agevole, non fa al caso vostro.
Joel Samuele
2013-05-16T00:00:00Z
Wir wurden warmherzig empfangen und in alles eingeweiht, im Kühlschrank warteten kleine èberraschungen. Das Haus war wunderschön und sauber.
Silvan
2015-07-25T00:00:00Z
Vi fik en rigtig fin velkomst af Carla og al den info vi havde behov for, selvom det foregik på et sammensurium af engelsk, fransk og italiensk. Calice ligger i et pragtfuldt område.
Mette
2016-07-19T00:00:00Z
Well for starters, the location and secludedness wasn't for us. We didn't realize it was more than an hour commute to Calice Al Cornoviglio from La Spezia. The town is quite small, host to about a thousand people if that. They have a restaurant or two, a small market and a post office. The apartment had a beautiful view however it gets quite cold in the apartment and the there is no shower(just a bath). Giovanni was very nice and even toured us around the Castle. Although Carla didn't live in Calice, she was really good at communicating despite the language barrier(we both spoke french however). I would recommend this to someone who loves hiking/mountain biking and getting away from the chaos of the city. Having a vehicle would be good too. All in all, we enjoyed our stay.
Jacob
2015-10-24T00:00:00Z
Sicuramente contesto suggestivo, vista mozzafiato, natura sovrastante, per non parlare dell'atmosfera notturna del castello, davvero bello. Per quanto riguarda la casa, la consiglio solo a persone di piccola/media statura, io purtroppo sono alto 1,85 e ho fatto fatica a muovermi nel bagno. Inoltre attenzione alla camera da letto, non è per niente di facile accesso. Cordialità e cortesia sono state le principali qualità sia di Giovanni che della signora Carla che ci hanno accolto eccellente focaccia ligure. Consigliata a chi cerca pace e natura ma non vuole toccare l'auto, sconsigliato per chi va in cerca di mare e montagna, il mare dista molto.
Giovanni
2015-06-03T00:00:00Z
Il posto è l'ideale per chi è in cerca di una vacanza rilassante, per chi vuole immergersi nella natura e allontanarsi dalla confusione della città. La casa è carina e ben conservata. Alla camera da letto non si accede solo dalla scala di legno che si vede in foto ma anche da una porta sull'esterno, più comoda. Anche il bagno è all'esterno ma per noi non è stato un problema. Ringraziamo anche Giovanni per averci fatto visitare il castello e averci dato tante informazioni sul posto.
Silvia
2015-08-24T00:00:00Z
很好的房东。在一个山村距离拉丝佩吉亚开车60分钟,房东告诉拉丝佩吉亚的离火车站最近的免费停车地方。走5分钟到车站。是旺季五渔村旅游的好住处。房子古老,干净,有可以看山景的阳台,楼下可以喂山羊,门前有儿童秋千,就在一个古堡旁边。在这住三晚的价格相当于五渔村住一晚。有车的话这里值得强烈推荐。
HAI
2016-08-19T00:00:00Z
Rodzaj pokoju
Całe miejsce
---
Rodzaj nieruchomości
Apartament
---
Mieści
3
---
Sypialnie
Calice al Cornoviglio, Liguria, Włochy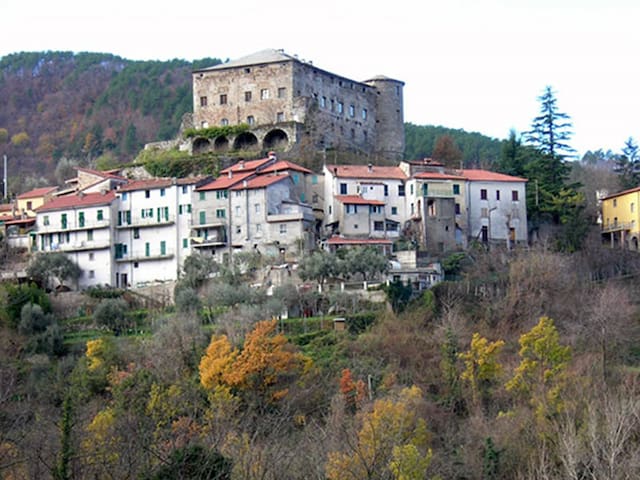 Ornella, Andrew and Sarah will be happy to welcome you into their home and offer everything they can to make your stay quiet and pleasant stay. Our house is located on a private street in the village of Usurana, a small village of 1700, with a church and a square where the inhabitants, especially the elderly, in summer get together to talk and tell their old stories.
Only 30 minutes from Cinque Terre and La Spezi's Gulf of poets,immersed in a uncontaminated nature situated between age-old chestnut trees Ca' de Mino, where Ornella, Andrea and Sara will de happy to accommodate you in a welcoming and confortable accomodation in which you will find the atmosphere of a real home! Witt 2 bedrooms, bathroom, kitchen, a large living room, a terrace solarium with views across the valley, parking and a private outdoor space, suitable to accommodate your pets, who will welcome upon agreement. We wait for further information.
Il nostro è un piccolo paese della Val di vara, in collina, molto tranquillo, le cui origini risalgono al 1700, alle spalle delle famose 5 Terre che si possono raggiungere in auto in 30 minuti, oppure raggiungendo La Spezia e da li con il treno,(in estate ce ne sono molti) o con il battello (battelli di linea o gite organizzate) .
Rodzaj pokoju
Całe miejsce
---
Rodzaj nieruchomości
Apartament
---
Mieści
5
---
Sypialnie
Calice al Cornoviglio, Liguria, Włochy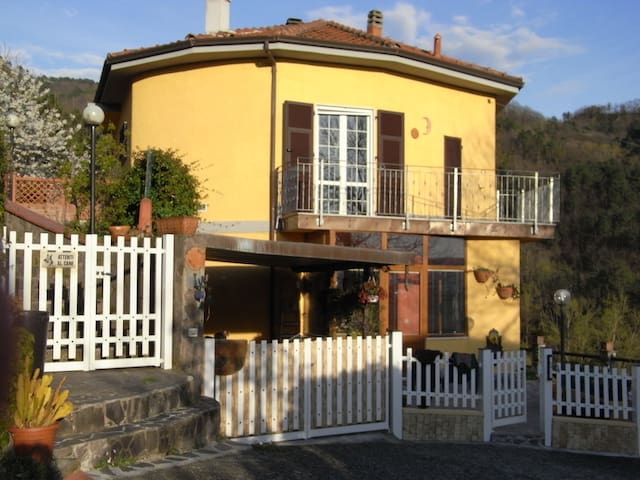 SPLENDIDO APPARTAMENTO IMMERSO NEL VERDE DELLA LUNIGIANA,DOTATO DI DUE CAMERE DA LETTO MATRIMONIALI CON POSSIBILITA' DI AGGIUNGERE LETTI SINGOLI. VI SONO INOLTRE:UN CUCININO,UN BAGNO ED UN BELLISSIMO BALCONE CON VISTA PANORAMICA,A PRESTO............
Rodzaj pokoju
Całe miejsce
---
Rodzaj nieruchomości
Apartament
---
Mieści
5
---
Sypialnie
PODENZANA, Toskania, Włochy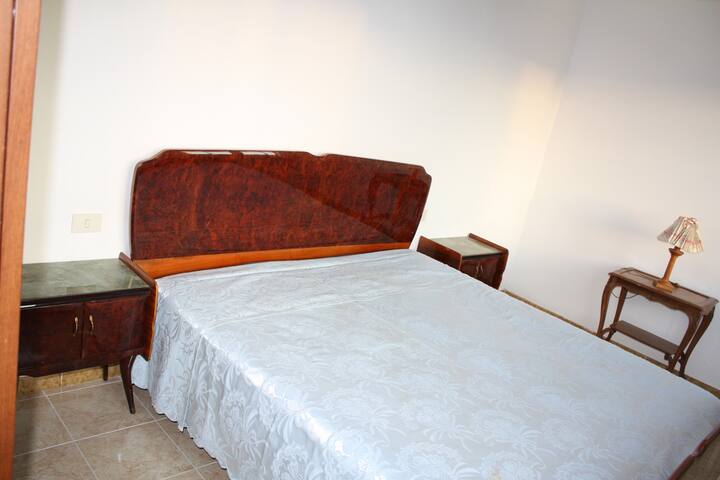 First floor apartment set in a beautiful rural setting. Close to 5 Terre and Versilia, Val di Magra and Val di Vara. Situated 11 km from the motorway, 10 km from the railway station, 14 km from La Spezia and 85 km from Pisa.
Spacious apartment with kitchen, living room, two bedrooms, bathroom, storage room and large terrace.
Montebello di Fondo is part of the municipal disctrict of Bolano, in the province of La Spezia, in the Ligurian region. It is located inland on the border between the regions of Liguria and Tuscany, between the rivers Magra and Vara. It's a typical Ligurian territory with terraces for farming and wide expanses of olive and chestnut trees, oaks and elms. The villages or places of Canevella - Venaro, Cardalin, Carpena, Casa Salani, Home Scattina, Ceparana, Ceparana - Carpena, Montebello, Montebello di Cima, Montebello di Mezzo, Panigale, Tassonara, Tyrol, Villa also belong to the municipal district of Bolano.
Si je pouvais donner six étoiles à Valerio, je le ferais ! L'accueil a été fantastique. Valerio nous a aidé pour les bagages, il nous a expliqué la zone, les endroits à visiter, les endroits où manger, les bus à prendre. Il a été très disponible, nous avons même été accueilli avec des gâteaux, des jus, de l'apéritif. Le logement était impeccable. Je recommande à 100 %
Maximilien
2016-08-18T00:00:00Z
We had such a good time at Valerio's house. We have been very nicely welcomed with a little "apero" with Valerio and his family. Everybody was very nice and making sure everything was fine during our trip. The house is very nice, practical and super clean. It suits perfectly for a couple and one other person. Because we were 4, one of us had to sleep on an extra bed and Valerio said he'll improve this to make it more confortable for the next people coming. You'll find everything you need for cooking in the house, and they borrowed us their barbecue which was a very good idea because you can enjoy their garden on a private part of it, and have the feeling you've got your own little outside space. The location was absolutely perfect, 30 min from any village by the sea. Thanks Valerio for this time at yours.
Myriam
2015-08-09T00:00:00Z
Rodzaj pokoju
Całe miejsce
---
Rodzaj nieruchomości
Apartament
---
Mieści
5
---
Sypialnie
Montebello di Mezzo, Liguria, Włochy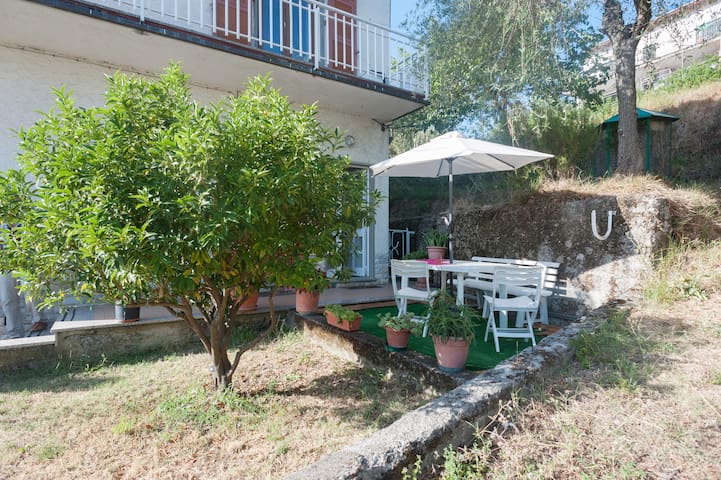 Monolocale con ingresso indipendente, ampio giardino privato e veranda esterna. Piscina, spazi verdi e tranquillità sono gli ingredienti per una vacanza di vero relax offerta nel nostro residence.
Monolocale di recente costruzione, composto da zona giorno con angolo cottura e divano letto matrimoniale, zona notte, servizi privati con doccia e pergolato esterno su giardino privato.
Il residence Montebello è situato in zona collinare e permette di raggiugere comodamente le Cinque Terre, Lerici e Portovenere (anche in battello con partenza da La Spezia), e città di rilievo quali Pisa, Genova, Firenze tutte entro l'ora di macchina.
Rodzaj pokoju
Całe miejsce
---
Rodzaj nieruchomości
Apartament
---
Mieści
4
---
Sypialnie
Montebello, Liguria, Włochy
Very nice flat in the tipical Italian village, it is perfect for 4 person (family or group of friends)
Rodzaj pokoju
Całe miejsce
---
Rodzaj nieruchomości
Apartament
---
Mieści
4
---
Sypialnie
Beverino, Liguria, Włochy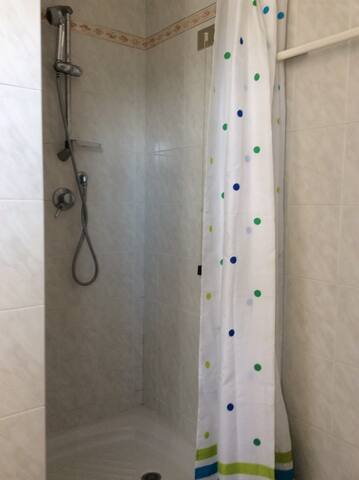 IN GREEN LUNIGIANA A 5 KM FROM THE BEAUTIFUL FIVE LANDS
luigi e ´stato gentile e amichevole in tutto. La casa è bella e lui mi ha aiutato con il mio viaggio, con le valigie, ha stato una bella esperienza e senza dubbio vi consiglio andare a casa sua
Isaac
2016-03-25T00:00:00Z
Luigi is a nice guy and the house was as good as describted. Onlyest minus: No Wifi in the Appartement!
Thorsten
2016-04-07T00:00:00Z
Padrone di casa gentile e disponibile. Alloggio come da descrizione, essenziale ma dotato di tutto il necessario, posizionato in una zona magnifica e, secondo me, sottovalutata.
Giuliano
2016-05-09T00:00:00Z
Rodzaj pokoju
Całe miejsce
---
Rodzaj nieruchomości
Apartament
---
Mieści
5
---
Sypialnie
Serralta, Toskania, Włochy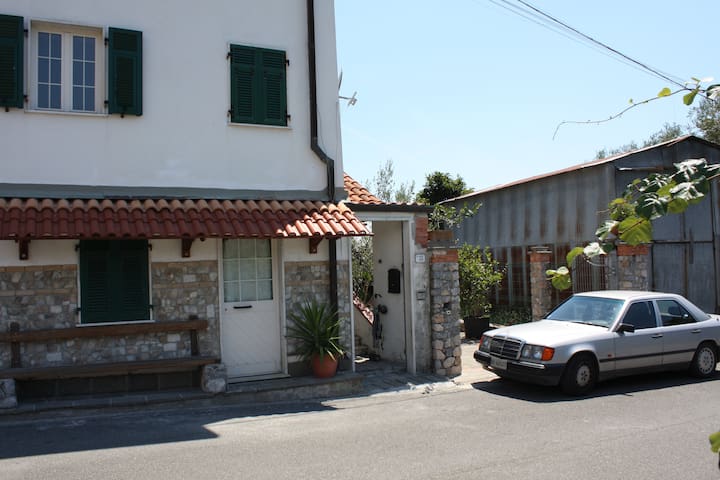 Appartamento bilocale con ingresso indipendente, ampio giardino privato e veranda esterna. Piscina, spazi verdi e tranquillità sono gli ingredienti per una vacanza di vero relax offerta nel nostro residence.
Bilocale di recente costruzione dotato di soggiorno con angolo cottura e divano letto matrimoniale e camera con letto matrimoniale e letto singolo. Servizi privati con doccia, veranda esterna su giardino privato.
Il residence Montebello è situato in zona collinare e permette di raggiugere comodamente le Cinque Terre, Lerici e Portovenere (anche in battello con partenza da La Spezia), e città di rilievo quali Pisa, Genova, Firenze tutte entro l'ora di macchina.
Nous sommes arrivés facilement dans un hameau calme avec une vue magnifique. Très bien accueillis, de nombreuses brochures touristiques et conseils nous ont été transmis lors de notre arrivée. L'idéal est de parler l'anglais ou l'italien, pour une meilleure compréhension des nombreux conseils donnés. La maison est très propre, fonctionnelle et avec une terrasse extérieure qui est plus grande que sur les photos. La description du logement est toutefois erronée, car il peux accueillir 5 personnes, mais il n'y a qu'une chambre. En fait, 1 chambre avec 1 lit double et un lit simple, et en plus il y a le canapé lit (très pratique à plier/déplier) pour 2 personnes (plutôt des enfants). La piscine est équipée d'une terrasse à niveau avec 5 transats, ce qui est très agréable. Cependant, le nettoyage de la piscine (ramassage feuilles, insectes, etc...) n'est pas suffisant, et parfois nous avons dû nous en occuper. A proximité des 5 terres (20 min du port et de la gare, car accessible uniquement par train ou bateau) de Pise (1 heure), et Portofino (1 heure), donc idéalement placé. Nous avons profité au sein de ce logement d'un très bon séjour.
loic
2015-08-21T00:00:00Z
This was a great place to stay not far from beachs an great food. Thee host is very user friendly I would recommend her and the property to anyone staying in the area.
Kevin
2014-07-07T00:00:00Z
This residence is in a beautiful location that is an easy drive to La Spezia. We loved exploring the region. Exploring the beaches is wonderful. We stayed at the house with our children. The house had nearly everything we needed. The host was very helpful, even though our Italian skills are poor and she does not speak much English. She suggested some ideas for what to see in the region. While the house does have sheets and towels, a few things we've typically had in other Airbnb properties were not provided. For example there were no bin bags or dish soap, so you will need to bring these things. There is also no wifi or internet. The sofa bed works for children, but I do not think it would be comfortable for adults. The area has a lot of mosquitoes in the summer, so bring citronella candles and bug spray.
Sara
2014-08-06T00:00:00Z
We had a short and pleasant stay in one of the apartments at the Montebello residence which is nicely located in the mountains near Lerice and La Spezia. The apartment was spacious, comfortable and clean and the host Michela was friendly and helpful. Our kids liked the gardens around the residence.
Marcel
2014-08-10T00:00:00Z
Une hote tres sympa et tres conciliante. Par contre il faut bien maitriser la conduite dans les routes etroites et sinueuses pour arriver dans ce petit coin de paradis.
Anne-Sophie
2014-08-15T00:00:00Z
la maison est super c'est tout neuf tres propre tres bien équipé il manquerait peut juste un four micro ondes la piscine est bien agreable quand on rentre de balades. michela a etait adorable pleine de conseils pour les visites en 20 min on accede a tous les points incontournables du coin je recommande vivement cette location
Eve-Marie
2016-08-22T00:00:00Z
Rodzaj pokoju
Całe miejsce
---
Rodzaj nieruchomości
Apartament
---
Mieści
5
---
Sypialnie
Bolano, La Spezia, Włochy
Soggiorno minimo 5 notti. Appartamento di mq. 70 all'interno di un'antica casa contadina completamente ristrutturato, si trova all'inizio del piccolo borgo di " Vetrale" nella campagna di Beverino: tinello/cucina attrezzata - due camere matrimoniali - bagno/doccia - 2 terrazze Per chi ama la natura, il silenzio e la tranquillità che ancora si possono godere in un luogo di campagna, dove il tempo si dilata e ci accoglie.........diventa un caro amico che ci coccola e ci vuole bene.
Il nostro alloggio è posizionato in una zona tranquilla dove è possibile rilassarsi e fare passeggiate nel verde. La posizione è favorevole per raggiungere in poco tempo le 5 Terre ( 25 minuti in auto ), la città di La Spezia ( 15 minuti in auto ) e il Centro commerciale " le Terrazze ", ricco di ristoranti, bar, negozi di ogni tipologia e naturalmente Ipermercato. E' fornito di cucina attrezzata, due camere matrimoniali, televisore, asciugacapelli, lavatrice, asse e ferro da stiro, bagno con doccia, due terrazze: il prezzo per due persone prevede che dormano nello stesso letto matrimoniale, occupando una sola delle due camere matrimoniali. Per chi volesse dormire separato, è necessario utilizzare anche la 2° camera e quindi preparare l'altro letto matrimoniale che costa € 15,00 a notte in più ed è necessario comunicarlo al momento della prenotazione, grazie. Al vostro arrivo saranno disponibili lenzuola - set biancheria per ogni persona - tovaglia - canovaccio - NON è fornito di WIFE - CULLA - A/C ( aria condizionata ).
Nel quartiere a pochi passi troverete un bar, un alimentari, un tabaccaio inoltre un centro polifunzionale con parco giochi, campo da calcio e campo da tennis nel quale vengono svolte tipiche manifestazioni durante l'anno. A pochi chilometri è presente il centro commerciale "Le Terrazze" ricco di ristoranti e bar, iper mercato e negozi di ogni tipologia. A 10 minuti di auto potrete visitare "Shopinn Outlet" di Brugnato 5 Terre.
Gloria y su marido Daniel han sido muy amables y atentos en todo momento. Nos han indicado cómo llegar y han ido a buscarnos, nos han recomendado sitios para comer o cenar, qué visitar, cómo llegar y dónde aparcar. Durante la estancia se han preocupado por saber si todo estaba correcto. El apartamento está muy bien y es como indican las fotos. Tiene ducha y baño completo, secador, toallas, sábanas, tabla de planchar y plancha, una pequeña cafetera, microondas, horno y lavadora. El apartamento estaba limpio y tiene todos los utensilios necesarios para cocinar. Todos los electrodomésticos funcionaban correctamente. Está en un pueblo pequeño y tranquilo, a 30 minutos aproximadamente de La Spezia, ideal para ir a los pueblos del Cinque Terre, hacer una escapada a Génova, Pisa o a Lucca. Si se desea comprar algo, se deberá visitar otro pueblo más grande, y es necesario tener vehículo para desplazarse. Cerca está el restaurante Claudia, que nos recomendaron, con especialidades a la brasa. Recomendamos este apartamento y sobretodo a Gloria y Daniel, si quieren tener descanso en un pueblo tranquilo, y una buena experiencia.
PURI
2016-07-17T00:00:00Z
We had a really good time,the apartment was very clean and we had everything we could possibly need. Gloria and Daniele waited for us and took the time to advise us on restaurants to try,things to do,roads to avoid etc. They were right about not taking the car too much ;) it's possible but you have to be very careful! They contacted us during the week to make sure we were ok,which was lovely. The flat is in a nice,calm village not far from la Spezia, but you do need a car. The flat was lovely and clean,and cool inside even when it was very hot outside. We would definitely recommend staying here. We would love to stay again!
Claire
2016-08-01T00:00:00Z
Gloria and Daniele were the perfect hosts giving us all the necessary information and available at all times. Everything in the description is accurate. Very nice place! Very nice hosts!
claudia
2016-08-16T00:00:00Z
My friends and I were travelling from Ukraine to Italy by car. After 2300 km covered we finally got to Cinque Terre and stayed at Casa Angiolina antica casacontadina. The appartment was clean and cosy, quiet neighborhood, nice views at hills and mountains from all sides. Gloria and Daniele were very hospitable and even followed us to show the supermarket at La Spezia. They also suggested to visit the festival in Porto Venere that was absolutely amazing. We enjoyed our stay there very much.
Pavlo
2015-08-21T00:00:00Z
Die Kontaktaufnahme mit Gloria war ohne Probleme und auf eine Antwort mussten wir nie lange warten. Die Unterkunft in Beverino ist ruhig gelegen, fernab von den Touristenrummel in der Cinque Terre Region. Daniele empfing uns vor Ort und gab uns gute Tips für die Region. Die Wohnung wurde sauber und aufgeräumt übergeben. Wir hatten die Möglichkeit zwischen 2 Schlafzimmern zu wählen und haben uns für das mit kleiner Terrasse entschieden von der man ins Grüne und auf freilaufende Hühner und Ziegen blicken konnte. Die Entfernung nach Monterosso al Mare ist bei normaler Fahrweise ca. 35-45min. Nach La Spezia wo es ein großes Einkaufszentrum gibt dauert es ca. 15-20min. Insgesamt haben wir uns in Gloria´s und Daniele´s Wohnung sehr wohl gefühlt. Vielen Dank für den netten Kontakt und das Alles so sorglos ablief. Andrea&Sebastian
Sebastian
2015-08-31T00:00:00Z
the house was even better than the photos- very spacious and clean, with all the needed appliances, even a heater in the living room. from the living room we had access to a beautiful terrace only for the ones using this apartment. we had also access to a parking spot. Gloria and Daniel were very nice and friendly- they helped us with all the information that we asked and provided us details about the itinerary, not easily known by the tourists. we highly recommend this location for those wanting to visit cinque terre, portofino, pisa or la spezia because they are quite near- just 20 min drive away. you can also make a one day trip to florence or genova.
Adriana
2015-05-29T00:00:00Z
Gloria et Daniel étaient au rendez vous à l heure indiquée. Ils nous ont accueilli. Nous ont fourni plans, bonnes adresses et quelques astuces. L appartement est très agréable et bien équipé. C était impeccable côté propreté. Des petites attentions comme le café à disposition, les bougies à la citronnelle.. les terasses tres appreciables pour diner au calme. Ne manque peut etre qu un ou deux transats pour la sieste
Melanie
2015-08-07T00:00:00Z
O espaço é muito agradável inserido numa pequena vila em que todos são muito simpáticos. Gloria e Daniele são muito simpaticos, atenciosos e disponiveis para ajudar. Obrigada pela hospitalidade ;)
Natacha
2015-07-13T00:00:00Z
Rodzaj pokoju
Całe miejsce
---
Rodzaj nieruchomości
Apartament
---
Mieści
4
---
Sypialnie
Beverino, Liguria, Włochy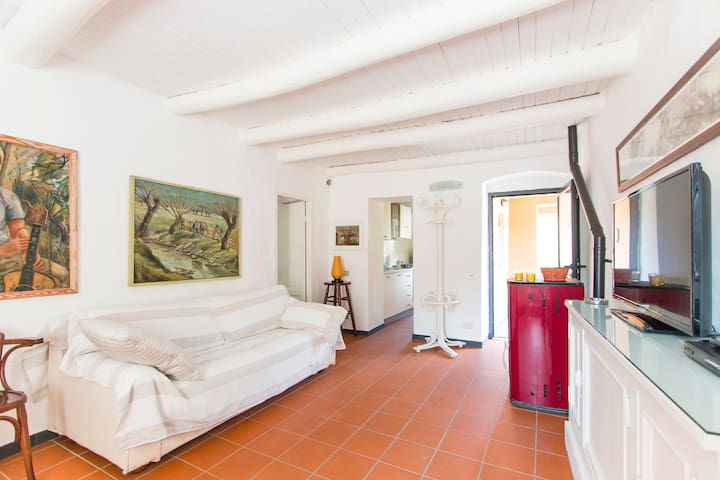 Beautiful apartment! In 2016 new available for HOLIDAY ! Near La Spezia and only 30 minutes from the main tourist attractions. A short drive the beaches of the Cinque Terre, Levanto, Manarola, Via dell'Amore, the Gulf of Poets, the historic cities of Sarzana and Luni and Versilia with its nightlife and beaches . The new apartment is 150 square meters on three levels and furnished , there are three bedrooms and three bathrooms and two living rooms is perfect for families and young
Beautiful apartment in the hills between Liguria and Tuscany, a few kilometers from the town of Ceparana (Municipality of Bolano, La Spezia) and only 30 minutes from the main tourist beaches in bathing. A beautiful and tranquil countryside, easily accessible for cars. The house is a 30-minute drive from the beautiful beaches of Monterosso (Cinque Terre), Lerici, Fiascherino, Portovenere (not peredere) and Levanto, the Gulf of Poets the famous historic city of Sarzana. and Luni. The City of the Tower of Pisa is a 1 hour drive, the beaches of Versilia and Foerte Marmi are 45 minutes. The house is also datta for families, there are 4 beds with the possibility of adding 2 with little premium. The apartment is new and on three levels, equipped with every comfort, with parking, furnished and consists of: 1st floor: 1 single room (extra bed possible), bathroom, hall / living room and terrace. The ground floor: open-space with kitchen and living room, bathroom, overlooking large private garden ,. The first floor: 1 double bedroom with panoramic balcony, 1 single room with double bed and bathroom
The house is in a holiday village
Appartamento molto bello e comodo. Come viene detto nell'annuncio, è davvero dotato di tutto ciò che serve. Daniele e suo padre sono stati gentilissimi.
Anna Maria
2016-08-05T00:00:00Z
Rodzaj pokoju
Całe miejsce
---
Rodzaj nieruchomości
Apartament
---
Mieści
5
---
Sypialnie
IT, Włochy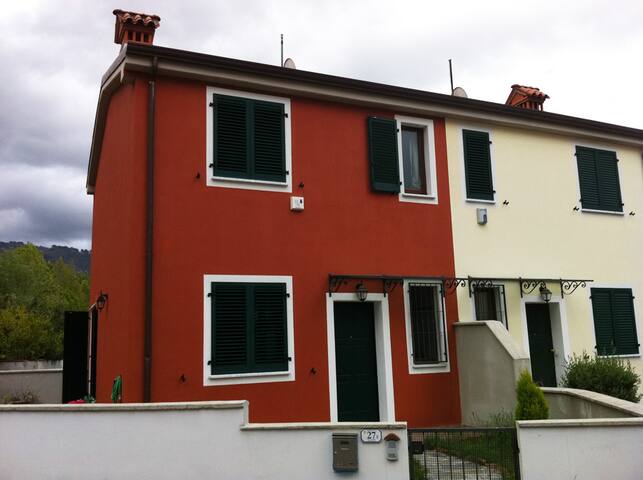 Siamo in Val di Vara, a pochi chilometri dalle Cinque Terre e dal Golfo dei Poeti (Lerici e Portovenere). L'appartamento fa parte di un antico casale in pietra, completamente ristrutturato, immerso nell'oliveto di un'azienda agrituristica biologica
Rodzaj pokoju
Całe miejsce
---
Rodzaj nieruchomości
Apartament
---
Mieści
2
---
Sypialnie
Martinello, Liguria, Włochy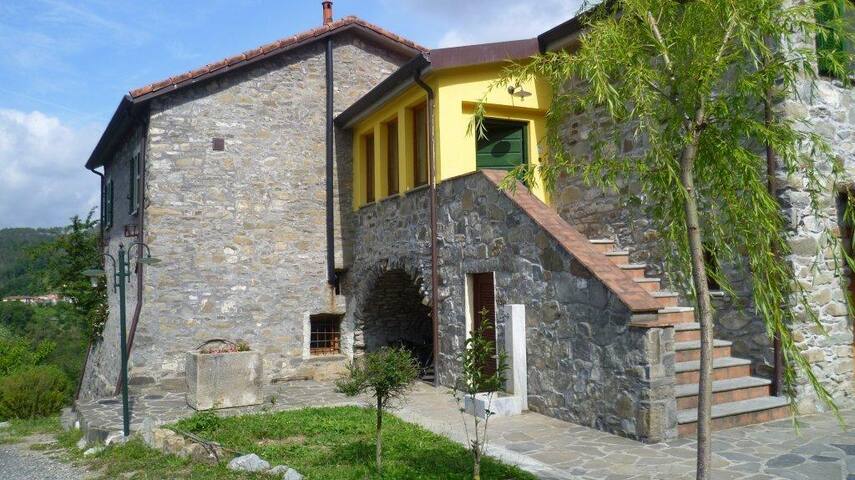 Mansard apartment in very quiet area with a covered terrace. It consists of a bedroom with two single beds, living room with kitchenette, sofa bed, bathroom with shower. And 'it surrounded by a large enclosed garden and has private parking. It is about 11 km from La Spezia, in less than 30 minutes you can reach the beaches of Lerici, Marinella di Sarzana. It is accessed by climbing a wooden staircase, not suitable for small children and people with mobility problems.
The town more 'near and' Ceparana reached in five minutes by car where and 'can find shops, bars, supermarkets, pharmacy and all necessary services.
Rodzaj pokoju
Całe miejsce
---
Rodzaj nieruchomości
Apartament
---
Mieści
4
---
Sypialnie
Bolano, Liguria, Włochy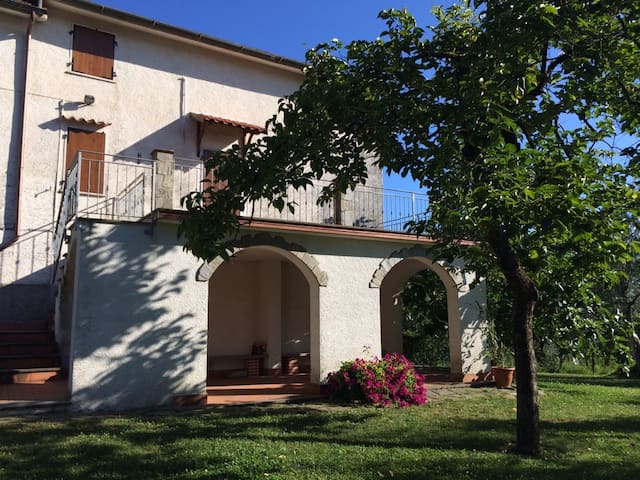 The large, bright apartment is located in a quiet area of Beverino small town in the Val di Vara. The location is excellent to reach the 5 Terre in a short time, Porto Venere, Lerici and the city of La Spezia.
The large, bright apartment is located in a quiet area of Beverino small town in the Val di Vara. The location is excellent to reach the 5 Terre in a short time, Porto Venere, Lerici and the city of La Spezia.
Near the house there is a bar, a grocery store, a tobacconist, a large green park where children can play safely. A 5 km there is the exit "Brugnato", 10 kilometers from the railway station of La Spezia, ideal to visit the 5 Terre and the Port, where you can catch a boat to the 5 Terre - Portovenere - Palmaria Island - Lerici - Tellaro - Portofino.
Many thanks, Maria and Mirco! You are wonderful hosts! It was a pleasure to get acquainted with you! So, I'm happy to recommend this flat to everyone who is looking for quiet place, nice appartment, location 30-40minutes to the sea ( Monterosso, Lerici, Levanto....). Among small disadvantages: Beverino is a small village= there are no supermarkets like Lidl near... (but there is a local small products' shop...we was there only once... for us it was better to buy everything after beach in Lidl in bigger cities nearby). In general, we liked everything. Especially the opportunity to make a BBQ. P.S. Many thanks for honey!!! It is sooo tasty! And for late check out!!!
Ruslana
2016-08-03T00:00:00Z
Très bel accueil Lieu calme et idéal pour les familles qui souhaitent visiter la Ligurie et la Toscane Thank you Maria :)
CARINE
2016-07-24T00:00:00Z
Très bon accueil, Merci Maria-Francesca. Appartement très spacieux, pas très loin de la Spezia. Bien pour visiter Cinque Terre.
dominique
2016-08-09T00:00:00Z
The place is great, clean, calm and useful. We had a great time there. Maria-Francesca and her family are really nice and helpful if you want to visit the region.
Victor
2016-08-22T00:00:00Z
Casa cómoda y amplia. En una zona tranquila y cercana a muchos lugares de interés. Bien comunicada con las "cinque terre". Muy útiles los consejos de Mirko y la información turística que hay en la casa.
Mariano
2016-08-14T00:00:00Z
Rodzaj pokoju
Całe miejsce
---
Rodzaj nieruchomości
Apartament
---
Mieści
4
---
Sypialnie
Vetrale, Liguria, Włochy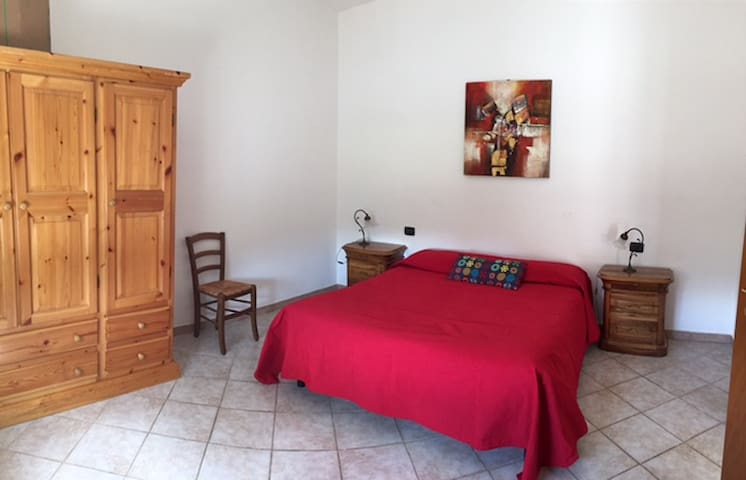 Luxury apartment with pool inside a villa built in the XVth century. The property is located on the hills near La Spezia and has an incredible view over the whole valley. The site is ideal for nature lovers and it's just 20 minutes away from the sea.
This old stone house is near the village of Bolano. It's an excellent base for visiting the 5 Terre (40min), Portovenere, the Gulf of Poets (30 min), the historic town of Sarzana (15min), Versilia (30min), and the medieval towns of Lunigiana. At 5 minute drive there is the village of Ceparana which offers all the services: supermarket, pharmacy, bank, shopping center, post office etc. Description of the house: living room with two sofas and television, fully equipped kitchen, a large living-dining area (about 30 mq) with view over the valley. The living-dining room has also two single beds ( or one double bed ), a wardrobe and a bathroom with shower. The master bedroom is located in another floor of the house and has its private bathroom with very big shower-box and double sinks. The swimming-pool is an integral part of the apartment and to free use for the guests (from end of May to end of September).
The house 'located in the tiny, green village of Panigale. In 10 minutes walk you can reach the old and characteristic town of Bolano from which you can admire the magnificent view stretching from the Versilia coast to the Gulf of Poeti. The place is ideal for wonderful walks.
We had a great stay at Laura's place, it was in good location for exploring surrounding areas and the house is very nicely decorated and spacious. Laura and her partner were both very helpful and great with communication. Would recommend !
Jake
2016-07-12T00:00:00Z
Laura est une femme très élégante, belle et souriante et la maison est bien à son image: jolie, très soignée, confortable et bien équipée. Laura et David (son mari) nous ont accueilli et nous ont donné les conseils nécessaires pour que notre semaine se passe bien (visites, restaurants, plages). Dans la maison nous avons trouvé des fruits, de l'eau et une bouteille de vin pour notre arrivée. Nous avons profité de la maison, sa piscine avec une petite terrasse ombragée, le BBQ mis à notre disposition. L'endroit est beau et la vue sur les collines environnantes splendide. Nous étions 4 adultes (2 couples) et chacun a eu sa chambre et la salle de bain. La salle d'eau du haut est équipé d'un sanibroyeur mais celle du bas est très spacieuse et peut être partagée (pour ceux qui ne font pas confiance au broyeur :)). En somme, nous avons passé une superbe semaine et nous recommandons sincèrement cette maison.
Daria
2016-07-31T00:00:00Z
Wonderful location and environment! Beautiful house with plenty of little details. The swimming pool outside is perfect to cool down, with a view! On arrival there was a nice bottle of wine waiting for us and Laura gave many good tips for trips/beaches/.. 20 min from le Spezia by car. Really a place you don't wanna miss!
David
2016-07-07T00:00:00Z
Laura fut très disponible pour nous donner des renseignements sur la région. Le logement est très agréable. Avec une très belle vue. Nous avons passé un agréable séjour. Merci Laura.
Marie
2016-08-09T00:00:00Z
Even better than the pictures and great view over the a lovely landscape! Wonderful place in peaceful area. Clean and nice. The kids loved the pool. The house is old (parts from 1600) - but newly renovated. Laura and her husband was nice and friendly and we enjoyed every moment of our stay. They are living upstairs - and was available and willing to help any time - with great respect for privacy. It's a great place for tours to Pisa, Cinque Terre and the Beach of the Poets in Lerici. There is air conditioning - but the walls are thick - so we didn't need it. There are two wonder bathrooms - and everything is spacious. We loved to sit at the terrace next to the pool and enjoy the warm nights.
Christian
2016-07-20T00:00:00Z
Wonderful three day stay in a charming apartment with a pleasant pool. Laura was a helpful hostess and provided valuable info on sightseeing in the area. Wish we could have stayed longer in this 5 star accommodation.
caitriona
2016-08-04T00:00:00Z
Rodzaj pokoju
Całe miejsce
---
Rodzaj nieruchomości
Apartament
---
Mieści
4
---
Sypialnie
Via Romana, Liguria, Włochy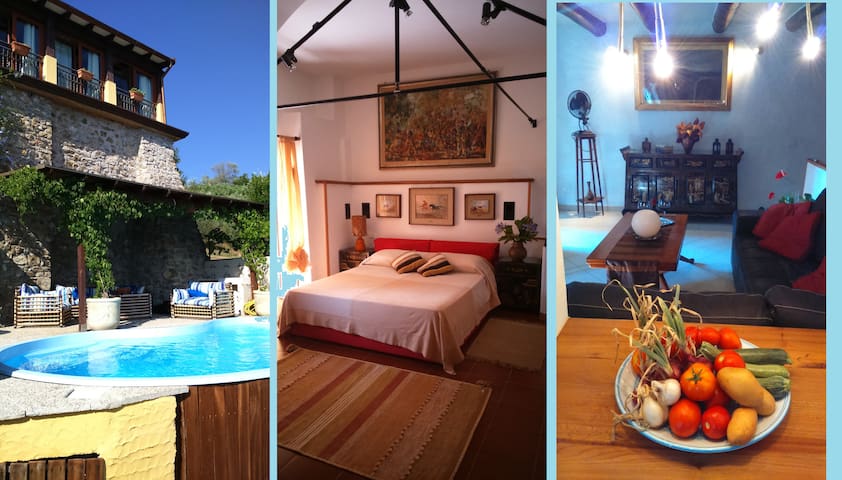 Il mio alloggio è adatto a coppie, chi viaggia per lavoro, famiglie (con bambini) e amici pelosi (animali domestici).
Rodzaj pokoju
Całe miejsce
---
Rodzaj nieruchomości
Apartament
---
Mieści
3
---
Sypialnie
Beverino, Liguria, Włochy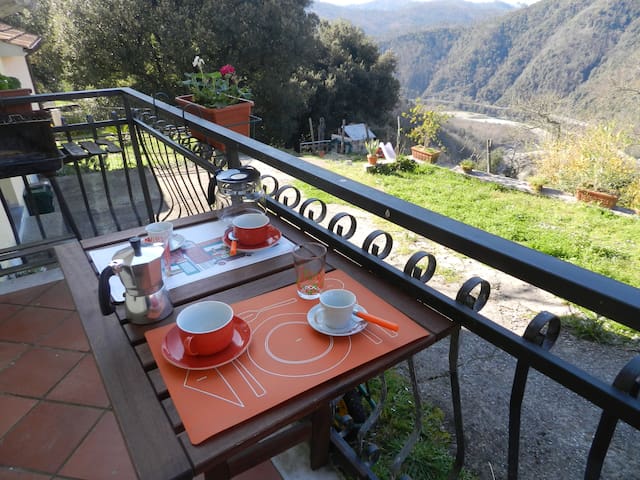 Madrignano - Airbnb
:
Średnia ocena:

4.46

/

5

gwiazdek od

115

gości
Wpisz daty, by zobaczyć pełną cenę. Obowiązują dodatkowe opłaty. Cena może uwzględniać podatek.