Rodzaj pokoju
Całe miejsce
---
Rodzaj nieruchomości
Dom
---
Mieści
6
---
Sypialnie
Grove Hill, Alabama, Stany Zjednoczone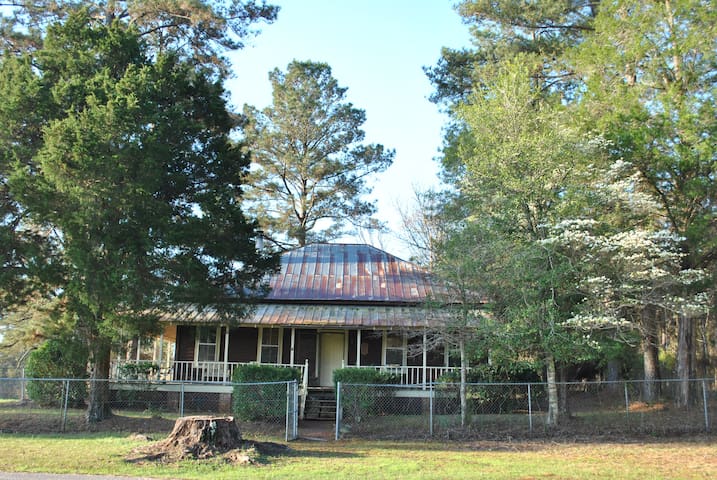 Rodzaj pokoju
Pokój prywatny
---
Rodzaj nieruchomości
Dom
---
Mieści
10
---
Sypialnie
Camden, Alabama, Stany Zjednoczone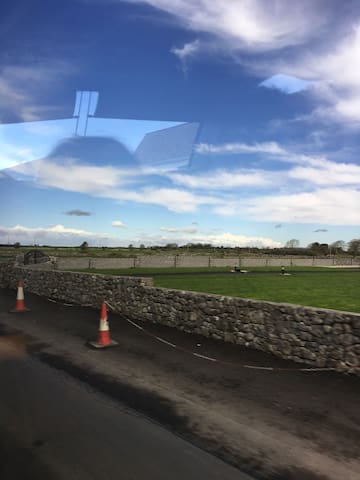 My place is close to all of the local restaurants. Just a 10 minute drive will place you in the heart of Downtown Monroeville and all of the city's rich history. You'll feel right at home in this Alabama abode. With brand new appliances and furniture, all that is missing are some happy travelers. My place is good for couples, solo adventurers, business travelers, and families (with or without kids).
This place is a gem! So beautifully decorated and immaculate. Cassie was easy to communicate with and added so many little touches that made my stay that much more enjoyable. I was in town for a charity bike ride and was thrilled to find a foam roller and bike trainer waiting for me! Above and beyond all expectations!
Patti
2017-04-01T00:00:00Z
Exceptionally clean and Cindy was a great hostess! We will definitely stay again!
Susan
2017-03-23T00:00:00Z
Rodzaj pokoju
Całe miejsce
---
Rodzaj nieruchomości
Dom
---
Mieści
4
---
Sypialnie
Monroeville, Alabama, Stany Zjednoczone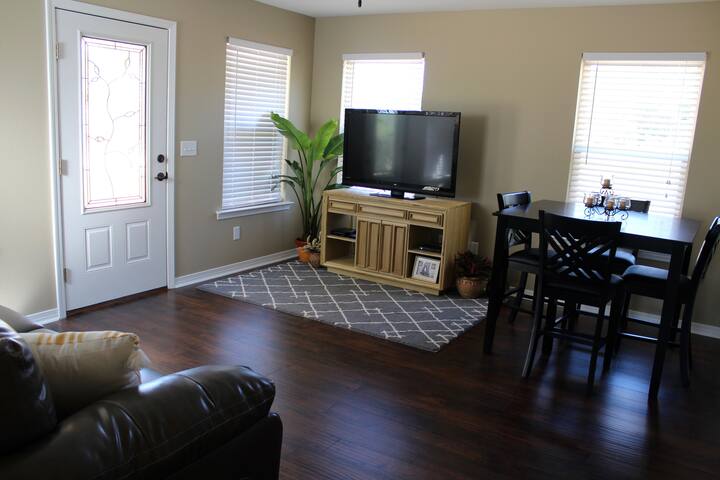 Ronald was a great host. We had a really good and quiet time at his place. We truly recommend it.
Michika
2017-01-21T00:00:00Z
Very nice option. The rooms is comfortable and cozy. Kitchen being a not big one, still includes everything necessary. We also enjoyed hot tube, that was really super hot and great in the cool evening. Ronald is a great host - he always ready to help! Thanks for everything
Vlad&Irina
2017-03-15T00:00:00Z
You will love the place when you get it! Nice place to stay in. Clean, good price and really worth it
Hasan
2017-03-26T00:00:00Z
Great cottage in the country!
Eric
2016-12-21T00:00:00Z
Great spot. Good resting spot between destinations, even though it added about 35 mins or more to my drive. Ronald was available and friendly and helpful. I would have liked to know where the thermostat was, i searched for a long time (too late at night to bother host). Forced air was loud, too cold and too hot at times. Too bad on a night with perfect weather. That probably wouldn't bother most people, but it caused me not to sleep very well. I should have asked him earlier didn't think of it. Was nice to have washer dryer, tv, fridge etc. The place is cute and very well equipped, good design for comfort and plenty of space around for recreation.
Carol & Michael
2017-02-24T00:00:00Z
Ron's place is perfect for a quiet getaway. I can't wait to go back!!
Gregory W
2017-03-01T00:00:00Z
All the reviews were true. This was a beautiful place with everything you need and more. Ronald was a very nice guy. He was quick to respond every time we texted him. He came around to greet us when we arrived. The studio apartment is beautiful and spotless. Ronald built it himself! He says he is going to work on the lawn in front of the studio in the spring, so we would love to go back and see it. We highly recommend the place.
Jonathan and Sue
2016-02-22T00:00:00Z
One of those Gems on Air Bnb. Ron was incredibly welcoming, he gave us a bottle of wine and told us all about the area. The pool and Jacuzzi were perfect after a day of driving. The photos don't do the place justice - it's huge! and the bed is super comfy. Highly reccomended
Philip
2016-06-16T00:00:00Z
Rodzaj pokoju
Całe miejsce
---
Rodzaj nieruchomości
Apartament
---
Mieści
2
---
Sypialnie
Atmore, Alabama, Stany Zjednoczone
農地や木材の土地に囲まれた国では、私の自宅のアパート。これは、南モンロー郡です。これは、クリークインディアンカジノの約17マイルのNです。町は周りアトモアとモンローです。クロード・ケリー州立公園があります。 12自由の下で。 1クイーンサイズのベッドが個室にあります。ソファはフルサイズではありませんが、小さな人には良いでしょう。ツインエアマットレス。お読みください...これはアパートではなく、ベッド&ブレックファーストです。あなたの食べウォルマートや他の店舗17マイルを持参してください。離れました。
これは、農業のエリアに位置私の家です。
Ronald was extremely helpful with our trip, we were driving from New Jersey to New Orleans and needed to make a stop in Alabama to split our trip up. He was extremely understanding with our changing arrival time from 2am to 5 am. If you need a flexible stay, he's great! His yard was really cool with a hot tub, pool, some palm trees and even some cows next door.
Julia
2016-10-28T00:00:00Z
The listing was 100% accurate. Ronald was there to greet us when we arrived and was around to answer questions when we needed him. The apartment was clean, roomy and stocked with everything you could need. The pool and hot tub were also clean. He takes great care of his property.
Jason
2015-09-09T00:00:00Z
Great place for a one night stop. Clean, cozy and everything taken care of. The host communicated in a good and timely manner.
Ellen
2016-11-19T00:00:00Z
A little Home away from Home, as always a wonderful stay and a wonderful Host! This place is peaceful, clean and relaxing. Easy drive into Atmore.
Tamara
2016-12-08T00:00:00Z
We had an absolutely amazing stay at this wonderfull place!! The landscape is so beautifull, peacefull & quiet!! So if you're looking for the perfect gateway on the countryside, that's definitely the place to be!! The apartment is so lovely too!! Offers everything one needs!! So lovely furnitured with love for the detail, unfortunately you can't see that on the pictures!!! Because it's much more beautifull than pictured!! & the best thing, the pool and the whirlpool that we could use any time we liked! & Ronald is a perfect & charming host! So we definitely would have stayed longer & come back again!! Highly recommanded!!Thx!
Tanja
2015-07-18T00:00:00Z
Ronald's place is absolutely adorable! It was the perfect weekend getaway. If you like peaceful mornings and resort quality stay please book with Ron. He is very hospitable, I'm already making plans to visit again. The jacuzzi is to die for!! We bbq'd and everything! ! I can't wait to visit again! The decor was very cute, a lot of thought and planning went into the simple country home.
Catherine
2016-03-14T00:00:00Z
This is our second time that we stayed at Ronald's in Frisco City area and once again our stay was great. We had a hot water issue when we arrived Friday evening, but I sent Tonald a text and he responded immediately and within ten minutes we had hot water. No other problems the rest of our stay
Bob
2015-11-02T00:00:00Z
Ron was a very hospitable and helpful host. The accommodation was better than described - excellent pool and hot tub, spacious ans spotlessly clean accommodation with everything you need for a self-catering retreat in rural Alabama. The location is very rural and quiet, we had a lovely evening sitting in the hot tub and staring at the amazing night sky.
Rick
2016-03-11T00:00:00Z
Rodzaj pokoju
Całe miejsce
---
Rodzaj nieruchomości
Apartament
---
Mieści
4
---
Sypialnie
Atmore, Alabama, Stany Zjednoczone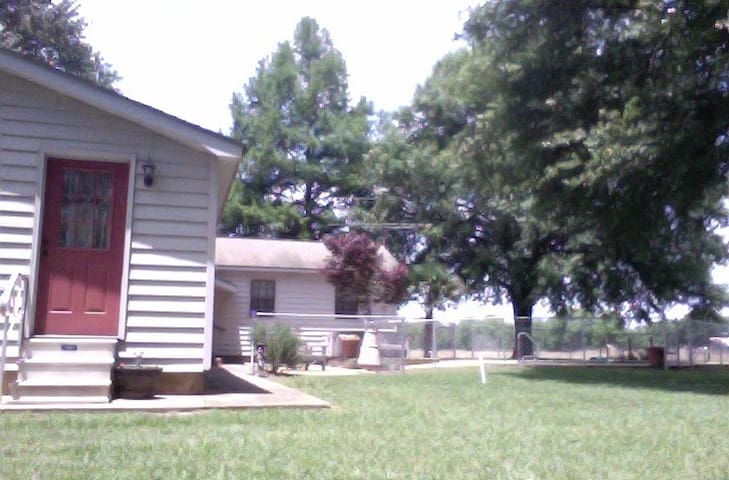 Lower Peach Tree - Airbnb
:
Średnia ocena:

4.63

/

5

gwiazdek od

68

gości
Wpisz daty, by zobaczyć pełną cenę. Obowiązują dodatkowe opłaty. Cena może uwzględniać podatek.