Beautiful, newly-converted cottage in the grounds of an historic Victorian country house in rural Wales. Wood-burning stove, Wi-Fi, stunning views of the Black Mountains. Perfect for walkers, cyclists, garden lovers, or horse-riders of all ages.
The cottage is located on a 19th century country house estate of about 10 acres of gardens, lawns and woods. One side of the cottage looks onto a cobbled stable yard, and the other onto its own garden, then beyond that parkland, Llangorse Lake and the Black Mountains. Fabulous restaurants and farm shops are within a short drive as well as the lake, with boating facilities, beautiful walks out of your front door, and great biking trails. An all-around perfect location for a peaceful holiday in rural Wales.
Completely rural idyll - Perfect for those who want to escape the city and drink in the joys of the countryside.
We stayed three nights in April 2016. This is a well presented and maintained property, with truly excellent facilities in a simply superb location within the Brecon Beacons National Park. The hosts are not intrusive but make you feel welcome, especially with that bottle of their own estate apple juice. This was a most pleasant stay in a beautiful part of the U.K. Highly recommended.
Mark
2016-04-20T00:00:00Z
David sent through some very useful information about the surrounding area as well as directions to prepare us for a wonderful stay at the location. The cottage is set within beautiful country side and has everything you need. It is tastefluly decorated and very inviting. A lovely stay overall.
Sanyal
2015-09-08T00:00:00Z
A beautiful cottage in a fantastic location, with lots of lovely walks and places to visit nearby. We would definitely recommend staying here. The information provided by David prior to our arrival was very useful.
Ellie
2015-09-28T00:00:00Z
When we arrived there was a lovely bottle of local apple juice to welcome us, the cottage was even better than the description, truly gorgeous & the host David was a lovely man, very informative & helpful. We loved everything about our stay at The Saddlery Cottage & wished we could have stayed longer. The property is a truly rural experience, if you like being out in the country surrounded by beauty & peace & quiet you will love The Saddlery Cottage. Beacon one of the nearby towns is a delightful place to visit & has everything you need.
Libby
2016-05-19T00:00:00Z
We had such a wonderful time at the Saddlery Cottage and enjoyed every moment of our stay in this calm and relaxing environment with stunning views. The cottage is beautifully decorated and really cosy - we felt at home right from the start. The manor with its rich history and its amazing design + architecture is breathtaking. We also loved exploring the local area walking along the lake and the Allt yr Esgair walk. Brecon and Hey on Wye were definitely worth a visit. We really hope to be back one day! Thank you for a wonderful holiday!
Klaus
2016-10-24T00:00:00Z
From the moment we arrived at Treberfydd House and took our first steps inside the warm, welcoming Saddlery Cottage, our party of 5 knew that the long drive from Cornwall had been well worth every unfortunate diversion, every traffic jam and every sweeping mountain pass blocked with curious livestock. Indeed, as soon as we'd finished inhaling the crisp Beacons air, memorising slightly awe-stuck snapshots of the spectacular vista from the front of the estate, excitedly squabbling over rooms for the weekend and admiring some of the cottage's more carefully considered features (a stand-alone bath, a wood-burner, a breakfast-bar, insulated curtains, a concertina of small tables perfect for card games and your favourite tipple...), we agreed that The Saddleru was the perfect choice for our short stay. David was a friendly, welcoming host. He kindly gave us a "croeso!" postcard and a delicious bottle of locally pressed Apple juice upon arrival, and his knowledge of the local pubs, eateries, walks and beauty spots helped to make each and every one of our meanders around the local area a genuinely enjoyable experience (although, truth be told, it was difficult at times to drag ourselves away from the comfort of the cottage chairs and the warmth of the front room!). The grounds and buildings of the Grade 1 Listed estate (and, indeed, their surroundings) were pristine, Llangorse lake (complete with bird hides, jetties and - from the Llangorse side - unrivalled sunset vistas over the central Beacons and Pen y Fan) was great for chilled, easy-going exploration and - for the more adventurous of you - the famous peaks of Pen y Fan, Corn Du and Cribbin were a mere 20 minutes drive from the front door (we climbed them after breakfast, and were back in time for an early afternoon meal at the extremely highly recommended Three Horseshoes in nearby Groesffordd). Inside, the cottage is spacious (comfortably so, even for 5 adults), brilliantly equipped (we discovered that we were missing a potato masher one evening, but David gave us one from the main house on the other side of the estate without a moment's hesitation when he heard that the cottage's had gone missing) and comfortable. The beds are medium-firm doubles / twins (pushed together in my case), the bedding is luxurious and the towels are white and fluffy. The bath has to be seen (and experienced) to be believed (it's top notch), there is underfloor heating and the biofuel-powered shower gushes with satisfyingly hot water (which made me very happy). As for the view from each and every room... well, lets just say that you'll want to wake up just before sunrise on at least one occasion to see the pitch black night turn into purple, pink and green over the hills. So, overall? The Saddlery surpassed our expectations in almost every way, and we will definitely, absolutely be back (only, next time, for a much longer period of R&R!). Thank you for having us!
William
2016-03-01T00:00:00Z
We had a wonderful time at the cottage it is a hidden gem and brilliant location. Clean tidy and fab walks right on the doorstep. Thank you David we will be back!
Jan
2016-01-26T00:00:00Z
Wonderful place... With Incredible views! Super cozy beds and a beatiful log fire.. Can't wait to go back!
Sara
2015-10-05T00:00:00Z
Rodzaj pokoju
Całe miejsce
---
Rodzaj nieruchomości
Dom
---
Mieści
6
---
Sypialnie
Brecon, Powys, Wielka Brytania
Un grand parking, parking sécurisé de vélo, vélo lavent vers le bas. garage intégré chauffée pour les vélos, les chiens et les maris. utilisation de la cuisine pour les tasses de thé, un chat, un verre de vin. Pourquoi cuisiner avec trois grands pubs dans le village.
Petit village sympathique, l'église et trois pubs. Beautifull promenades autour du lac Llangorse. vue sur la montagne de niveau bas et en toute sécurité à pied / vélo.
Very friendly hosts eager to help with advice on activities or just the surrounding area . Lovely house and facilities , great location for access into the Brecon Beacons .
Damien
2017-01-22T00:00:00Z
The host canceled this reservation 5 days before arrival. This is an automated posting.
Beth
2016-10-23T00:00:00Z
We were given a friendly welcome by Laurence, Rose, their children, and very friendly dog. We were given a much-needed cup of tea and shown our rooms, which were clean, comfortable and just what we needed. I felt equally welcome to spend time in my room or downstairs chatting with the family. We decided to eat out and Laurence and Rose gave us good, clear advice about the local eateries and hostelries. After a good night's sleep in comfortable beds, we were delighted to find the bounty on offer for breakfast. That was just what we needed before heading off to the mountains.
Michael
2016-10-25T00:00:00Z
Laurence and Rose were very welcoming and friendly hosts. They were quick to reply to messages and provided helpful local knowledge. The room and house were lovely and as described. It was easy to find and there's plenty of space for parking. Great base to explore the area.
Lisa
2016-10-02T00:00:00Z
Excellent in all ways. Laurence and Rose were incredibly welcoming and offered to dry our wet camping gear at their suggestion, followed by a hot cup of tea. Room was modern and cozy and warm. All was clean. Breakfast was excellent and certainly did not leave hungry! Would stay again in a moment. Oh and go to the indoor climbing centre - it has real rocks!!
Ben and Katherine
2017-02-18T00:00:00Z
Laurence and Rose were amazing hosts. We felt so welcome and found them so kind and nice. We had much to talk about. Our room very very nice, location just perfect and we were offered a very nice breakfast. We were so delighted with our stay that we will definitely be booking again when in the area and we would recommend this homestay to any of our friends.
Šárka
2016-11-06T00:00:00Z
Laurence and Rose were wonderful hosts. They were communicative and reassuring, and did everything they could to make me feel at home. I would highly recommend staying with them.
Rachel
2016-11-11T00:00:00Z
Laurence and Rose made us feel very welcome when we arrived, they made us a cup of tea and were generally very friendly. We made dinner in their kitchen which was very well equipped and made us feel at home. The house is located in a lovely village, Llangorse with two decent pubs, a lake, and nice places to walk all very quick to get to on foot. We drove around 25 minutes to get to Pen y Fan for a walk/run. Laurence and Rose were happy to share knowledge and tips of local activities - in fact they organise interesting events themselves such as orienteering in the mountains. The room was cosy, clean and very comfortable. The breakfast was perfect - a selection of granola/muesli, yogurt and a fresh brown loaf with yummy jams, etc. Their home was perfect for our stay as we had our dog with us who was able to stay in their heated garage which is accessible through the kitchen. They have a dog who was very friendly and well behaved and played nicely with ours. Laurence and Rose were very relaxed and understanding when our dog was barking early in the morning. We wish we could have stayed longer. Would recommend to anyone.
Sarah
2016-10-09T00:00:00Z
Rodzaj pokoju
Pokój prywatny
---
Rodzaj nieruchomości
Dom
---
Mieści
2
---
Sypialnie
Llangorse, Wales, Wielka Brytania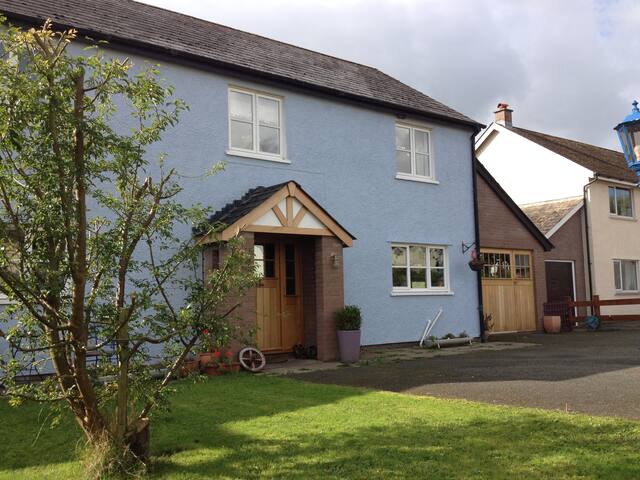 Self-catering country cottage with comfortable living area and modern kitchen. The double bedroom has en-suite bathroom and shower. It lies in a beautiful valley between the Beacons and the Black Mountains, close to Brecon, Hay-on-Wye, Talgarth and Llangorse Lake, with views of surrounding hills and pastures.
The cottage is well equipped, with TV (Freesat), DVD, ceramic hob and fan-assisted oven, fridge with small freezer compartment, micro-wave, washing machine and all the usual bits and pieces to make the kitchen work a little better. The bathroom is en-suite and has a thermostatically controlled shower over the bath. All heating is electric and is included, together with the hot water. Bed linen and towels are provided. The property was completed in October 2013, so all the equipment and the bed are new. Maps, guides and books have been provided to help guests choose walks to take and places to visit. In the summer, a barbecue is available for the use of guests. The cottage has recently been awarded a 4 star grading by Visit Wales.
The cottage is strategically located between the Brecon Beacons and the Black Mountains, providing an ideal base for walking, cycling, mountain biking, canoeing and pony trekking. There is also a gliding centre near Talgarth, clay-pigeon shooting, an indoor rock-climbing centre in Llangorse, as well as nearby places to visit, such as the cathedral in Brecon, the busy town of Hay-on-Wye, famous for its books and Festival, a working water mill and associated bakery in Talgarth, Llangorse Lake and lots more. I you like your food and drink, there is a range and variety of pubs and restaurants and fresh produce within the local area.
We really enjoyed our weekend away in this lovely cottage, and would recommend taking a tour of the water mill in nearby Talgarth.
Imogen
2015-01-18T00:00:00Z
Nick was very welcoming as well as informative about the cottage and local amenities. The cottage was very comfortable and cosy in amongst the Welsh countryside. Would definitely recommend this accommodation for a relaxing getaway.
.. Jon & Shauna
2016-12-07T00:00:00Z
Nick and Sue made us feel very welcome in the short time we were there. The cottage is lovely and has a great selection of resources on the local area - recommendations for eating, walking guides etc. We had a wonderful, relaxing time there.
Donal
2014-10-05T00:00:00Z
Fantastic little rural getaway. Everything we needed to feel very much out in the country but with all the comforts of home. Difficult to find but that's part of the charm. Very handy to Brecon and Hay-on-Wye with plenty of nice little pubs to explore and good walking right from the cottage.
Ben
2015-03-16T00:00:00Z
Crab Apple Cottage was a delight. It was well equipped with mod cons, kitchen utensils and additional items like an iron, hairdryer etc. It had lots of lovely finishing touches, which really made a difference. It's clear the hosts Nick and Sue have put a lot of effort into making it a special place to stay. Nick and Sue were perfect hosts, meeting us as we arrived with fresh eggs. They even provided us with freshly baked bread, butter and milk as we arrived too late on Friday to stock up for breakfast. They had great recommendations for the area and couldn't have been more helpful. Nick recommended the Talgarth Walking Festival and we signed up for a fantastic walk from Talgarth to Blaen-y-cwm, taking in the Black Mountains. The cottage is in a beautiful location, with very well-behaved neighbours (sheep!). It's a short drive to lots of great pubs, restaurants and villages. We had a perfect stay in Llanfihangel Talyllyn and we wouldn't hesitate on booking again and recommending to friends. Rosie and Alan
Rosie
2014-05-07T00:00:00Z
Only wonderful things to say about this beautiful little cottage! It has absolutely everything you'd need, with the addition of some milk from Nick on arrival which was very thoughtful! It's the perfect place to come back to after a day walking, very cosy with a great shower and super comfortable bed. The location is stunning too, very peaceful but also not too far from local amenities. Nick was an amazing host, met us on the Friday evening and showed us all the ins and outs of the cottage, and also recommended local places to go. We tried The Castle Inn on Friday night, the food was delicious and we really loved the atmosphere and friendly faces. On the Saturday we went to The Three Horseshoes, where again the food was incredible - ate far too much as a result! Could not recommend both the cottage & Nick enough, we would definitely return :)
Kerri-Lee
2016-11-13T00:00:00Z
We had a lovely few days in this beautifully thought out cottage. The surroundings were lovely and I enjoyed a few mornings of being woken up by birdsong and lambs in the neighbouring fields. It was very cosy and well equipped, with modern decor and a lovely shower! Would definitely stay again.
Ed
2015-05-07T00:00:00Z
Would just like to say that we had a lovely 3 day break at the cottage,only wished now that we had booked it for longer.The cottage more then surpassed our expectations.Very clean and everything you could need for a break. The bed was very comfortable and the whole experience was excellent value for money. Thanks to Nick for showing us how everything worked in the cottage, and giving us some general information of the area, places to eat and shop etc ( the free range eggs were lovely) Lots to do and see in the surrounding area from exploring waterfalls to shopping and just general walking and admiring the views. There is so much to see and do that we will have to come again to this wonderfully scenic part of South Wales. We would have no hesitation in booking Crab Apple cottage again in the future. Once again many thanks to Nick & Sue. Best regards Tony & Elaine
Tony
2014-06-30T00:00:00Z
Rodzaj pokoju
Całe miejsce
---
Rodzaj nieruchomości
Dom
---
Mieści
2
---
Sypialnie
Brecon, Powys, Wielka Brytania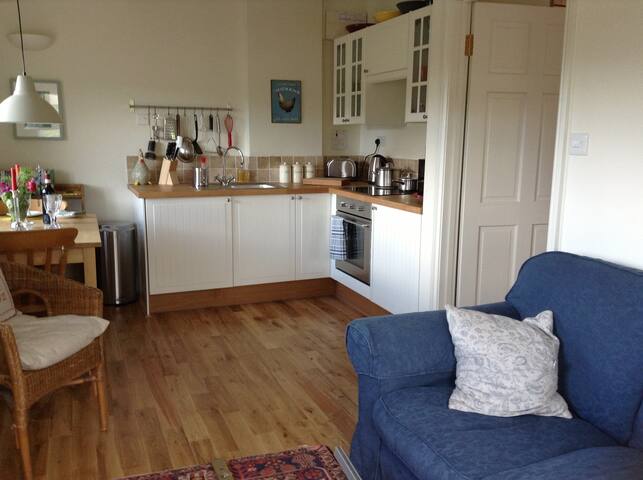 Nestled in the heart of the Brecon Beacons this large family run working farm has fantastic views of Llangorse Lake and Penyfan mountain. An ideal spot for walkers, mountain bikers, horse riders and photography. We also offer livery.
We are located 1 mile from the pretty village of Llangorse where its' two pubs offer excellent food and drink and a warm welcome. Our farm also neighbours Llangorse Climbing, Rope and trekking Centre. Ideal accommodation for " The 3 B's" - Boats, Bikes and walking Boots. Located within the Brecon Beacons National Park. Livery is available on the farm at an additional cost of £10 per night for stable. Full farmhouse breakfast provided -but no later than 9.30am. There are beautiful walks straight from our front door or further afield are the Beacons with the impressive Pen-y-Fan and also the beautiful Black Mountains. We are ideally situated for any of the following : Abergavenny Food Festival, Hay Literary Festival, Brecon Jazz Festival and the Royal Welsh Showground, where a host of events are held.
Picturesque Llangorse has the largest natural lake in South Wales with arguably the most beautiful views of the Brecon Beacons. The lake boasts a Crannog which is a man made island made of hazel, willow and oak and over 1000 years old. It is also a great base for wildlife lovers. Boat hire and fishing are available.P
Fantastic farmhouse just by the Lake, and very friendly hosts!
Fabrizio
2016-03-27T00:00:00Z
Great place! Really beautiful house with many pieces of art and little things that make the place very special. We enjoyed our staying and will recommend it to others as well.
Linoy
2016-10-22T00:00:00Z
It was one of the most beautiful house I have ever visited! I was impressed with the location, picturesque view, animals etc... but more importantly I had a really good time with Gwen! I would love to visit and see you again.
Keisuke
2017-03-19T00:00:00Z
Lovely, warm and welcoming farmhouse in a very beautiful setting with the hills behind and the stunning Llangorse lake beyond the garden to look at from our bedroom window. Cemaes directed us to two great pubs in the Village for dinner (we chose the Castle as it was a bit more informal looking which suited us), and then did the most fantastic cooked breakfast for us which saw us all the way round the Pen y fan horseshoe and halfway home again! It was lovely to sit and chat with both Gwen and Cemaes in the evening and to hear about the farm.
Fergus
2016-10-28T00:00:00Z
Gwen and Cemaes are the most welcoming of hosts. We loved the dogs and the relaxed atmosphere of the farm. The view of LLangors Lake was lovely. A great base for the mountain and canal walks.
Bruce
2016-07-29T00:00:00Z
I booked on the day of the stay for an impromptu few days walking in the lovely Brecon Beacons. I can only repeat the the previous reviews. The old farmhouse on a working farm was comfortable and full of character. Gwen and Cemaes were perfect hosts, welcoming and relaxed. I thoroughly enjoyed my stay ... a real break from my city life.
Neil
2016-04-29T00:00:00Z
Staying with Cemaes and Gwen on their farm was really fantastic. We were made to feel really welcome. The farm house is beautiful and having the use of a private living room with a log fire was especially cosy. Breakfasts were magnificent and really set us up for the day. Cemaes and Gwen were both incredibly accommodating, helpful and a great laugh. The farmhouse is perfectly situated for exploring the Brecon Beacons with a spectacular view of Llangorse lake, scarcely 10 minutes away. Langorse town is very close by, where we had a lovely meal at the Castle Inn. We would highly recommend!
Charlotte
2016-04-01T00:00:00Z
Gwen and her husband met us with a warm welcome, cup of tea and hearty selection of cakes. We chatted before Gwen showed us around, which included a little lounge for us to use with a wood burning stove, super cosy! Our room was clean and comfortable. The listing was accurate, if you want a farmhouse on a working farm and warm, relaxed, friendly hosts in the middle of nowhere, within short drive to the main towns/hills in Brecon, this is for you. Highly recommend. Thanks Gwen:)
Rachel
2016-03-30T00:00:00Z
Rodzaj pokoju
Pokój prywatny
---
Rodzaj nieruchomości
Dom
---
Mieści
2
---
Sypialnie
Cathedine, Wielka Brytania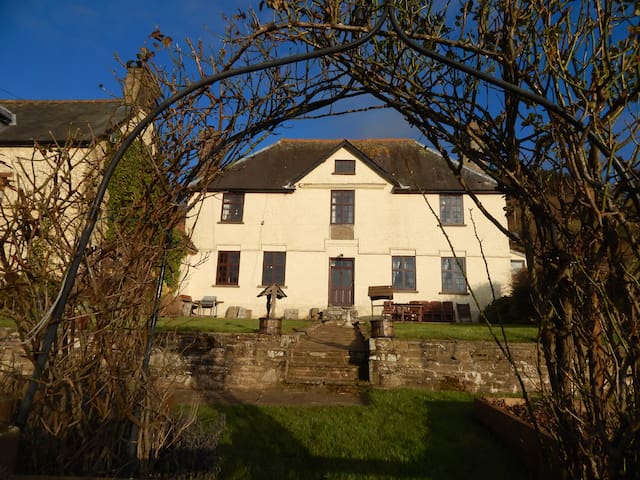 From the first availability enquiry, Elizabeth was extremely friendly, helpful and quick to respond. Unfortunately I was unable to go to the cottage myself due to an accident but my friends who went couldn't get over how lovely and just like home everything was. Lovely garden space for an excitable little boy to play in and beautiful surroundings, just as portrayed in the listing. Thank you Elizabeth - perfect!!
Lou
2016-08-08T00:00:00Z
Fabulous, cozy, everything provided, coming back next year!!!!
caroline
2016-10-02T00:00:00Z
Fantastic place. Our stay was wonderful. Liza was very welcoming. Would stay again for sure
Grant
2016-10-09T00:00:00Z
We had a lovely stay in honeysuckle cottage, a lovely quiet spot.
Juliet
2016-10-24T00:00:00Z
Le gite et l'environnement est super , dans la nature mais proche des hôtes . Chambres spacieuses équipées chacune d'une salle de bain . Cuisine bien équipée .Un coin bien tranquille .
veronique
2016-08-06T00:00:00Z
Liz was very welcoming and the property was very spacious, clean and tidy. Each bedroom had an ensuite and there is a breakfast area in the kitchen as well as a dining room. Downstairs loo / utility room useful too. Location good, only being a short distance from Brecon and surrounded by lovely countryside.
Alex
2016-09-26T00:00:00Z
Wonderful stay at Honeysuckle Cottage. Beautiful location. Cottage bigger than expected, clean, with all necessary essentials. Great communication with Liza prior to stay. Thank you Liza.
Laura
2016-08-18T00:00:00Z
It was a wonderful house, it is in the middle of nowhere which was perfect for our needs. Elizabeth was the sweetest and most accommodating host, and helped with our queries. We were all very impressed
Hazel
2016-07-30T00:00:00Z
Rodzaj pokoju
Całe miejsce
---
Rodzaj nieruchomości
Dom
---
Mieści
6
---
Sypialnie
Powys, Wielka Brytania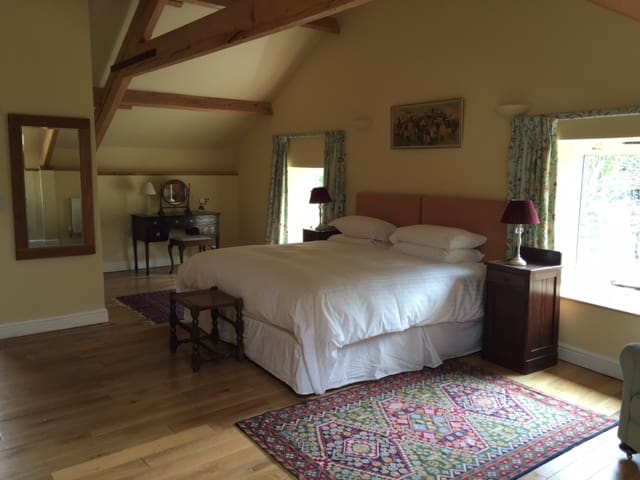 An 18th century coach house in the heart of the Brecon Beacons near Hay on Wye (famous for its Literary Festival) and Crickhowell. Llangorse Lake with fishing and water sports, kayaking on the River Wye and a climbing/horse riding centre are nearby.
The Old Coach House is a spacious, comfortable and very well equipped self-catering holiday home, tucked away down a cobbled path, close to Llangorse Lake and in the middle of The Brecon Beacons National Park. There are spectacular views across the valley from the balcony and from the very pretty enclosed, private garden with small raised pond where you can enjoy a BBQ whilst listening to the bird song and watching the animals in the adjoining fields. There are great walks from the house to Llangorse lake or up into the hills. For the more adventurous kayaking on the River Wye, sailing, fishing and water skiing on Llangorse lake and pony trekking and climbing are all within a very short distance. The towns of Hay on Wye (famous for its book shops and Literary festival), Crickhowell and Brecon are all within easy driving distance. The Old Coach House has been imaginatively and sensitively converted to a very comfortable, well-appointed home. After a good walk or on a cold winters evening, it is perfect to relax around the central wood- burning stove, play some games (good selection supplied), pick a book from the many provided or gaze out of the window across the valley. Step out onto the balcony to enjoy the fabulous views over the meadows and nearby Llangorse Lake to the hills beyond. Cathedine Old Coach House is in an ideal location only one mile from the village of Bwlch with a local shop and village pub and 2 miles from the village of Llangorse with two pubs and the largest fresh water lake in South Wales. Just outside the village is an activity centre with a really good indoor climbing wall, an outdoor high ropes challenge and of course fantastic pony trekking on the mountains. The Old Coach House has been beautifully restored retaining a beamed top floor sitting room, comfortably furnished with two lovely sofas, some antique pieces and large rugs. The balcony is just the place to sit with a summer drink and take in the delightful views or use the telescope to watch the dark skies. The first International Dark-Sky reserve in Wales is situated in the Brecon Beacons – on a clear night you can see the Milky Way, major constellations, bright nebulas and even meteor showers! It's enough to make anyone starry-eyed... The kitchen, with its original flagstone floor is extremely well-equipped with a range style cooker, with 5 gas hobs and double electric oven, microwave, large fridge, extra freezer, dishwasher, ice cream maker, food mixer and bread maker and a set of Le Creuset cooking utensils. Utility room has washing machine, tumble dryer, upright freezer and extra fridge. The dining area has a long refectory table for sociable meals together and for al fresco dining there is a outdoor garden furniture and a BB(URL HIDDEN) Ground floor comprises of: Large kitchen/dining area Twin bedded room with handbasin Bunk bed room with handbasin Single room with handbasin Twin bedded room/playroom Shower room with toilet, hand basin and electric shower Utility room with extra fridge, large freezer, washing machine and tumble dryer. 1st floor comprises of: Large, charming sitting room with wood burning stove and French doors opening on to balcony with amazing views over the Brecon Beacons. Master bedroom with a king-size "old fashioned" style iron bedstead, off this room is a small dressing room with space for a cot and or camp bed ideal for a younger child. Upstairs bathroom (accessed via the master bedroom) with bath, shower attachment, handbasin and toilet.
The Old Coach House is a beautifully appointed house situated in the heart of the majestic Brecon Beacons National Park - an area of outstanding natural beauty. It is close to many sporting amenities and to Hay on Wye, famous for its book shops and the annual literary festival.
Exceeded our expectations, the Old Coach House is fantastic! Everything has been thought of, the property is amazing and the location spectacular, I can't recommend it highly enough. Thanks, we hope to return.
James
2016-07-23T00:00:00Z
Lovely and very well-equipped house in a perfect location for the Brecon Beacons. Even nicer than the photos of the house make it look. I'd very much recommend staying here.
Jonathan
2016-10-25T00:00:00Z
Rodzaj pokoju
Całe miejsce
---
Rodzaj nieruchomości
Dom
---
Mieści
9
---
Sypialnie
Cathedine, Wielka Brytania
La maison privée, les propriétaires sont sur place pour aider et discuter à travers vos aventures.
Laurence and Rose were wonderful. Excellent communication, such a lovely house, and brilliant hosts. They were flexible with check-in, we had traffic delays with arrival, very welcoming, and friendly. Thank you so much!
Chris
2017-02-19T00:00:00Z
We had a great time in hay on wye and enjoyed staying in the wonderful house of laurence and rose. They also gave us very helpful tips for our activities there.
Michael
2017-02-10T00:00:00Z
Great place and warm hosts! We spent a short time at the house and got a lot of helpful tips on pubs/restaurants around as well as things to do at Brecon Beacons. Laurence and Rose were very welcoming and accommodating. We hope to be back for some great chats!
Mikesh
2017-02-26T00:00:00Z
Nos hôtes ont été très accueillant, arrangeant et de bons conseils. La maison est confortable et décorée joliment. Nous y avons très bien dormi.
Pat
2016-10-30T00:00:00Z
Amazing location to go to any walks in the Brecon Beacons. The breakfast was amazing and Laurence & Rose were very accommodating. The local pubs were great too. I even got a free bottle of Prosecco for it being my birthday!!! Would highly recommend To stay here and in Llangorse.
Katheine
2017-03-19T00:00:00Z
My group of friends and I really enjoyed our stay here over the New Years Weekend. Laurence and Rose were wonderful hosts and made us feel very welcome in their home. There was a slight misunderstanding on our part initially as we hadn't realised that Laurence and Rose lived in the house but this wasn't a problem. We were able to use the kitchen for dinner and were provided with a lovely continental breakfast in the morning. There was also the option to eat out in the local pub too. Thank you both for a lovely stay, we would definitely come back again!
Alexa
2017-01-01T00:00:00Z
Excellent location for outdoor and indoor fun ( Multi activity centre nearby and two friendly pubs in the village). Ample parking, quiet location and friendly, helpful hosts. Would love to stay again in the future.
Katerina
2017-01-29T00:00:00Z
Lovely people and a lovely house. We were made to feel really welcome. The house is close to some great pubs and restaurants in a gorgeous village and in a beautiful part of the country. We were also treated to a very generous breakfast! 5 stars! Thank you!
Richard
2017-03-25T00:00:00Z
Rodzaj pokoju
Pokój prywatny
---
Rodzaj nieruchomości
Dom
---
Mieści
8
---
Sypialnie
Llangorse, Wales, Wielka Brytania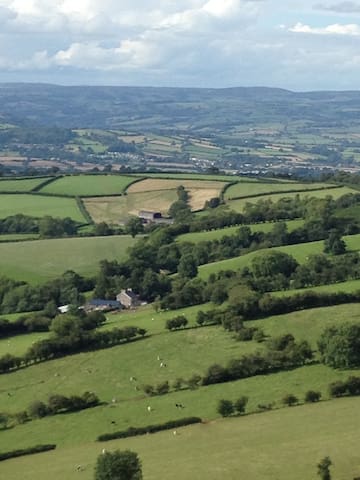 We moved to the Brecon Beacons to enjoy the good life. We have a little bit of land and a few animals. We're planting as many trees as we can for heating - over 2,000 so far! we also have a second room available and a hobbit house! From April this room includes exclusive use of a large outdoor hot tub!
On the side of a Welsh mountain in the Brecon Beacons but easy to find and with good road access to the local area. We have a number of great walks starting from the doorstep and a rural pub over the road. (please note that the pub is generally only open at weekends) This is a ground floor room with ground floor shower room. The room has a double bed and also a pull out camp bed for a third person as needed. There are a couple of steps though so please contact us if you have special requirements. We have a second room available on the ground floor and we also have our very own our "hobbit house"!
Where better to stay than the beautiful Brecon Beacons?
Tin and Rosie were super friendly. We felt very at ease in their home. The house was much easier to find then we worried it would be, and parking was a breeze. The beds were comfortable and clean, and though they had a large group of friends over when we arrived, they left by nine or so and we were able to get a calm and quiet night's rest. The drive there from Hay on Wye was short, this is a very convenient location for anyone trying to visit Hay on Wye or Brecon. Thanks Tin, we had a great time!
Rosie
2016-09-07T00:00:00Z
An excellent location for us to do some mountain biking. We hired bikes from Drovers, Hay on Wye, who even delivered the bikes to the house - perfect! Tin and Rosie were very friendly and made us feel comfortable in their home. Great value for money.
Cindy
2016-09-12T00:00:00Z
A lovely nights stay, myself and partner felt very at ease! A welcoming reception from Tin and his family, our experience was chilled and we had everything that we needed for a good night sleep. I really liked the little touches in the bedroom in terms of wipes, nail varnish remover, chocolate... a women's dream. Tin recommended a restaurant called the Honey Cafe which was incredbile and only a couple of miles away!
Lara
2016-06-27T00:00:00Z
Tin, Rosie and Edith were incredibly welcoming and easygoing, and made us feel at home in their lovely cottage. The cottage was easy to find, and located in a truly beautiful part of the world. Everything we needed was provided for us - and we can highly recommend Tin's homemade bread! We felt as if we were staying with friends, and although we only had a brief visit we think that Rosie and Tin represent exactly what makes Airbnb such a wonderful way to travel. Thanks!
Simon
2016-06-24T00:00:00Z
Nous n'avons pas vu Tin, mais son cottage et sa minette nous attendaient. Un très beau cottage très bien situé dans le Brecon Beacons Park, des charmantes attentions et une notice... séjour parfait.
Maurine
2016-06-21T00:00:00Z
I travelled with 2 friends and stayed for 3 nights in Castle Cottage. We have greatly enjoyed! Tin and Rosie made us really feel confortable. They are very open and social. I had to use a wheelchair an Tin helped us to find the most practical approach in the house. That helped a lot!
Marieke
2016-07-09T00:00:00Z
Tin and Rosie made me feel very welcome. Other guests were also staying at the same time and I felt welcomed by all of them. We chatted very amicably. The accommodation was very comfortable. The breakfast of homemade bread very appealing.
Madeleine
2016-06-04T00:00:00Z
lovely welcoming people and a nice room pub over the road only open two days a week by the way
Alex
2016-07-05T00:00:00Z
Rodzaj pokoju
Pokój prywatny
---
Rodzaj nieruchomości
Dom
---
Mieści
3
---
Sypialnie
Pengenffordd, Powys, Wielka Brytania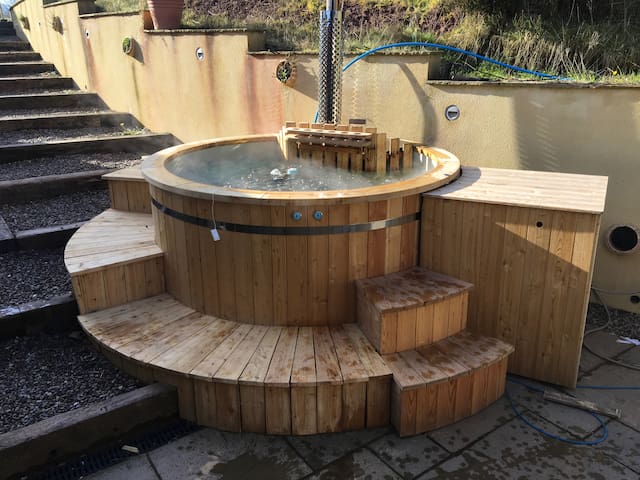 Rural Wales at its best! Located at the edge of a Victorian Country House estate and within the stunning Brecon Beacons National Park, The Barn at Treberfydd is a brand-new eco-barn conversion with everything you need for a relaxing holiday.
- Barn converted to the highest specifications. - 4 spacious double bedrooms, 2 en-suite (one ground floor and one upstairs) and 2 further rooms upstairs sharing large family shower/bath room. - Spacious open-plan lounge with brand-new kitchen plus flat-screen TV, DVDs, and log-burning stove. - Well-seasoned logs supplied. - Under-floor geothermal heat throughout, so toasty warm. - lovely walking country outside your front door.
The barn is located in the stunning Brecon Beacons National Park - what more can we say? It's an area of outstanding beauty, heavenly for walkers, cyclists, bird-watchers or just lovers of nature. The barn is also on the edge of the Treberfydd House estate with 10 acres of gardens and grounds. See (EMAIL HIDDEN) The nearby Walled Garden Treberfydd is a charming plant nursery with veg and fruit for sale, as well as plants. Great country pubs and villages to explore a short drive away and wonderful cycling country with plenty of space to store your bikes in a nearby shed.
A very lovely place - lots of space and very comfortable bedrooms. Everything one could possibly need, and in a wonderful location. Highly recommended.
Ulrich
2015-03-13T00:00:00Z
9 of our family had a fantastic 4 day stay at the eco-barn. The barn has been lovingly converted and is spacious, warm and cosy and meets the best hotel standard. It's peaceful and a great base from which to explore the Brecon Beacons. We hope to return for a visit in the not too distant future.
Tim
2015-10-05T00:00:00Z
Beautiful barn in a beautiful location! We loved our stay of 4 days here. The barn was roomy and more than comfortable for our large party of 8 guests plus a big dog. The facilities were great too, nice big powerful showers and a range cooker in the kitchen, plus a large fridge. Lovely walks nearby too and very close to Brecon - only about 15 minutes in the car.
Kimberley
2016-12-04T00:00:00Z
Great location and a very nicely renovated barn. Had a little hiccup with the heating/hot-water going off for 12 hours but David was very helpful and apologetic and I'm sure will be rectifying the problem very quickly. Would certainly recommend to anyone looking for a nice country retreat.
S. G.
2016-02-03T00:00:00Z
We had amazing time and really loved the barn. So ideal for our family and we were able to unwind in such a short break...!
Tristan
2016-04-19T00:00:00Z
The hosts made us feel very welcome and the information sent to us upfront was very informative. The barn was just as described, and a perfect place to share with friends, given the lovely open plan living area. It was great to be able to take our dog, and have a separate utility area for them to sleep. Many thanks for your hospitality
Rachel
2016-02-22T00:00:00Z
Wonderful barn in a beautiful location! Everything you need great kitchen and outside space. We had a brilliant weekend here and only 15 minutes maximum from the Greenman festival. Brilliant pubs nearby (we loved The Castle roast) and lots of great walks. Only warning is no phone signal at all, up to you if that's a good or bad thing!
Dalston
2015-08-25T00:00:00Z
We really enjoyed our stay in the Eco-Barn. It was spacious, well equipped and very comfortable. Wifi reception was good and everything electrical worked. Very pleased this accommodation was doggy friendly and our dog had a wonderful time. The Eco-Barn is very well positioned for excellent walks and there is also a lovely golf course about 20 minutes away which is highly recommended. It has been a pleasure to stay in such well run accommodation. Thank you David and Carla!
Lesley
2016-09-04T00:00:00Z
Rodzaj pokoju
Całe miejsce
---
Rodzaj nieruchomości
Dom
---
Mieści
8
---
Sypialnie
Brecon, Wielka Brytania
Nestled in the heart of the Brecon Beacons this large family run working farm has fantastic views of Llangorse Lake and Penyfan mountain. An ideal spot for walkers, mountain bikers, horse riders and photography. We also offer livery
We are located 1 mile from the pretty village of Llangorse where its' two pubs offer excellent food and drink and a warm welcome. Our farm also neighbours Llangorse Climbing, Rope and trekking Centre.
Picturesque Llangorse has the largest natural lake in South Wales with arguably the most beautiful views of the Brecon Beacons. The lake boasts a Crannog which is a man made island made of hazel, willow and oak and over 1000 years old. It is also a great base for wildlife lovers. Boat hire and fishing are available.
Wat een prachtig huis, super vriendelijke mensen en heerlijk ontbijt. Met een sprookjesachtig hitzicht
Dick
2016-07-31T00:00:00Z
It is nearly impossible to picture a better stay than the one we had in Gwen's (and her family's) farmhouse in the middle of the rolling hills so close to Brecon and the sights. Our hosts were just super, very humorous, gentle, full of ideas and we really enjoyed actually spending some time together. Our room was spectacular, large, very comfortable and all the hikes, walks, pubs and a just super countryside are just around the corner. We would definitely come back right away! All the best to Gwen and her family!
Simon
2016-09-12T00:00:00Z
Gwen was zeer behulpzaam met het geven van de te rijden route. Het email verkeer met haar was zeer prettig en ze reageerde vlot op mijn vragen.
Hans
2016-06-13T00:00:00Z
Altough my partner and I only stayed for one night we found ourselves very much at home. Gwen and her Family were a joy to meet with, making us feel very welcomed the moment we arrived. It was a pleasure to be at their home, which offered us everything we needed, in terms of comfort and space etc. Gwen's hospitality was impeccable, from providing us with knowledge of the area, for walks and dining, being shown around the farm as well as cooking for us. For our first visit to the Brecons we thoroughly enjoyed our stay and would most certainly return. Many thanks again.
Rob
2016-05-02T00:00:00Z
This is a wonderful place to stay! I highly recommend it. The location and views are amazing. My sister and I spent two very happy days here (for walking) - and would certainly return. Gwen and Cemaes are excellent hosts - friendly and warm. The accommodation is great, and the breakfasts just what we needed before a day's walk. The peacock was a lovely sight just outside the front door. A gem of a place - go there!
Alison
2017-04-10T00:00:00Z
If you are considering staying in Gwen's gorgeous farmhouse, do yourself a favor and BOOK NOW. Our stay in Cathedine was absolutely spectacular, and this was due in large part to the incredible services provided by Gwen and her husband. For a small fee, (£15) we were picked up at the train station in Abergavenny, saving us the trouble of an expensive taxi. We were given great advice about local hikes, suggestions on the better pub in town for supper, and given freshly baked cakes and copious cups of tea at every opportunity. Gwen also cooked us a full English breakfast in the morning! The farmhouse itself was idyllic and beautiful, and has been in her family for 5 generations. It's an authentic and charming Welsh experience on a working horse farm. Definitely would stay again. 10/10 experience.
Hannah
2016-07-05T00:00:00Z
Only stayed for one night after a business trip. Gwen and her husband were so friendly and welcoming. The farmhouse is in a lovely setting. with a view right across the lake and hills. We had a relaxing break and a hearty breakfast to set us on our way. I would definitely recommend this B&B to others and would not hesitate to stay again. Thanks Gwen Cheers J
jason
2016-07-03T00:00:00Z
We had great time at Gwen's. Our hosts were very hospital, talkative and they're really good cooks. Their place is a beautiful and old building, an old vicarage. The room was warm and cozy and had wonderful view over a nearby lake. Very much recommended.
Tomek
2016-11-13T00:00:00Z
Rodzaj pokoju
Pokój prywatny
---
Rodzaj nieruchomości
Wikt i opierunek
---
Mieści
2
---
Sypialnie
Cathedine, Wielka Brytania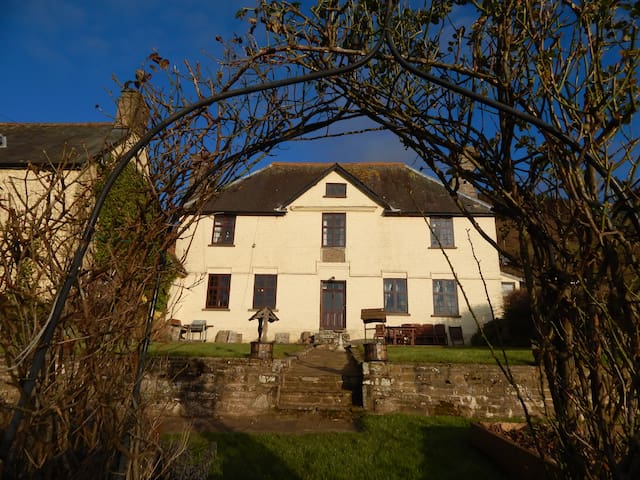 In a hole in the ground there lived a hobbit. Not a nasty, dirty, wet hole, filled with the ends of worms and an oozy smell, nor yet a dry, bare, sandy hole with nothing in it to sit down on or to eat: it was a hobbit-hole and that means comfort.
Our new Hobbit House is now complete. We road tested it last weekend and had an amazing night, we think you'll love it. No where else can you stay with a view like this from your comfortable bed! We are only 15 minutes from Hay on Wye and the perfect place to stay during the Hay festival. The Hobbit House has a wood-fired cooker so that you can cook your own meals and there is running water just outside. A large sofabed folds out to a full-sized double bed with a deep comfortable mattress. All bedding etc provided. Dinner and breakfast can be provided at extra cost - how about a nice hearty stew in a slow-cooker ready for you to arrive, with fresh bread warming in the Hobbit House's wood-fired oven? We have a number of great walks starting from the doorstep and a rural pub over the road. (please note that the pub is generally only open at weekends)
A Hobbit House in the middle of the beautiful Brecon Beacons. I think that's pretty unique don't you?!
The Hobbit House is everything one could want! It's very warm, between the cozy blankets and crackling fire, and the hosts are terribly sweet. If the Hobbit house is booked I would recommend their other rooms as well, because of the hospitality of the hosts. I would also recommend going in extra for their evening Stew or morning Breakfast service. Me and my fellow were so glad we did, especially as breakfast gave us the chance to get to know Rosie and Tin a bit. Any-who, this AirBnB accommodation is excellent!
Angela
2017-01-05T00:00:00Z
Loved it! Tin was very welcoming, the hobbit house was so cute and cosy with great views. Was really warm in the hobbit house as well with the fire going, despite being cold outside.
Polly
2017-01-30T00:00:00Z
Delightful stay. The hobbit house is warm, cosy and peaceful and Tin,Rosie and Edith were the perfect hosts! From having the fire going and the stove on when we arrived at 9pm, to homemade bread and pancakes for breakfast, tips on the best walking routes and great conversation. I don't think anyone could have a bad time here :)
Laura
2017-01-08T00:00:00Z
The hobbit house is just as brilliant as it looks in the photos and far bigger inside than we expected. We stayed in early January and I am someone who really feels the cold but we were toasty warm thanks to the stove which throws out loads of heat and is easy to light and keep going. So if you are thinking of staying here in winter, do it! The sofa bed was much more comfortable than we expected and the wifi was great, we had enough signal to stream a movie on my laptop. There's a lovely cat and a magic light-up pathway down to the house where the bathroom and kitchen are, which is only a few yards and not a nuisance at all. The hobbit house was beautifully clean and presented when we arrived with soft towels and even a hot water bottle, and lots of info that helped us find a great pub for dinner and a nice place to go for a walk the next day.
Sophie
2017-01-09T00:00:00Z
Staying at the Hobbit Hole was an amazing experience. It is the perfect place to stay for a short break, with its peaceful and stunning location with a great pub located across the road. Tin and Rosie are very welcoming and friendly and nothing was too much for them. We found it the perfect location to explore Hay on Wye and the surrounding areas. Would definitely recommend to everyone and cannot wait to book our next stay!
Lowri
2017-03-12T00:00:00Z
Had a lovely stay in the hobbit house. It was very comfortable, nice and cozy and we had everything we needed to cook ourselves a nice meal. Tin and Rosie were great hosts. Friendly and very welcoming. The area is absolutely stunning, the view from the house was brilliant. With shops and restaurants within easy distance. We would love to go again.
Vic
2017-04-07T00:00:00Z
We had the best time in the hobbit house. Everything was just as we hoped for and better! The house itself is done out beautifully with a comfortable sofa bed and fridge (theres even speakers so bring along an ipod) and with the log burner its so cosy we weren't cold in the slightest. The view out onto the Welsh fields was amazing. There's sensor lights down to the bathroom which makes it really easy to find your way in the dark. Tin left us towels and chocolates which was a lovely touch. Also do yourselves a favour and pay a bit extra for the stew with homemade bread and the pancake breakfast. Fresh coffee, juice, apricot bread and a humungous stack of pancakes wirh fruit and yoghurt. We've never eaten so well! Tin and Rosie were starring in the local pantomime which we went to and it was fabulous! The location is great for hiking in the breacon beacons and with Tins instructions was very easy to find. The whole experience was perfect and they were so welcoming we will definitely be back!
Jess
2017-01-25T00:00:00Z
Unusual but comfortable accomodation in lovely part of wales.
Niall
2017-03-17T00:00:00Z
Rodzaj pokoju
Całe miejsce
---
Rodzaj nieruchomości
Inny
---
Mieści
2
---
Sypialnie
Pengenffordd, Powys, Wielka Brytania
A self-contained cottage with 1 super bedroom with a zip and link super king bed that can also be two twin beds and ensuite high-spec bathroom. Living area with seating, kitchen and dining. Splendid views of the Black Mountains. Perfect location for the wonderful walking and places of interest.
There is an exceptionally gorgeous, large and beautiful double bedroom with lovely bathroom with bath and power shower. The bedroom and bathroom have been recently redecorated, refitted and are seriously comfortable and spacious. The cottage is set in the beautiful grounds of our Georgian Manor house and parking is right outside. Please note this cottage is perfect for 2 people If however you want a third person for the odd night we have a further bedroom very close by with en suite bathroom which we can rent out to you for £25 a night if it is available. We also offer B& B in our neighbouring properties.
Tranquility, no traffic noise. Real country. Gorgeous for walking , biking, sailing, horse-riding, canoeing etc. Lots of interesting places in the area which are easily accessible.
Elizabeth was very welcoming and made sure we knew where she was if we needed to contact her during our stay. The cottage was lovely, very comfortable and in a great spot close to Llangors and Brecon. We had a lovely time and it was great being able to take our dog with us too.
Lucy
2015-08-08T00:00:00Z
Lovey cottage, great host. I made this booking for my parents and they absolutely loved it! Their feedback: The accommodation was first class with amazing views. The area is absolutely picturesque. Very well run establishment. Definitely going to visit this one myself.
Retief
2015-06-25T00:00:00Z
Lovely, tranquil escape in a beautiful spot in the Beacons. Friendly welcome from Elizabeth and we were pleased to find the cottage was spacious, well-kept and well equipped for cooking. The log burning stove was a welcome addition and we wanted to take the beautiful bathroom home with us! Lots of do on your doorstep (the walled garden, Llangorse Lake and climbing Pen Y Fan were our favourites), and plenty of local towns, villages and farm shops a short drive away. We'd come back in an instant.
Rachel
2015-10-10T00:00:00Z
We had a fab holiday! Lovely cottage in a very quiet and peaceful area. The cottage was perfect and cosy and the bed was massive! Elizabeth was very friendly when we arrived. We would definately stay here again!
megan
2016-08-20T00:00:00Z
Liza made us feel very welcome and the place was absolutely beautiful. We look forward to hopefully visiting again when it warms up a little.
Chris
2016-01-11T00:00:00Z
Great little cottage in a fantastic location. We spent a long weekend during November. Elizabeth greeted us on the Friday and made us feel so welcome. After showing us around the cottage she made it quite clear that if there was anything we needed she would be there to help. The cottage was well equipped and beautifully decorated especially the bedroom and bathroom. There is plenty to do from the cottage if you like the outdoor life with plenty of public footpaths on the doorstep. Elizabeth also has 2 bikes that you can use. If you don't want to leave the cottage there is a full cabinet of DVD's, videos and books. The wood burner made it lovely and cosy on the cold winter evenings. We would definitely recommend the cottage.
Neil
2015-11-25T00:00:00Z
A beautiful place in a beautiful location. The house is nicely decorated and cosy on a crisp winters night with the log burner. The coach house has everything you need to accomodate you. The place is set in a tranquil and attractive location with lovely views! The lake is nearby, which is a must see!! We also were close by to brecon town, the waterfall trails and national showcaves. Liz was so friendly and really helpful during our stay. An amazing stay, me and my partner had a lovely weekend away and couldn't recommend the coach house enough!!
Amy
2016-10-10T00:00:00Z
We chose this house as a getaway when we had some rare child-free time, and it was just perfect! Elizabeth's directions got us straight there, and she was so welcoming, coming over to show us around. The little house was beautifully warm, with a fire laid, though we didn't need to use it as the weather was lovely during our stay. The kitchen was really well equipped with everything you'd need, including a dishwasher! The living room was cosy, with the woodburner and a large comfy sofa, with lots of DVD s and CDs available too. Elizabeth had laid the table, and the whole place was so welcoming (including all the people we met). The bedroom and bathroom were sumptuous, the bath is enormous! It was all extremely comfortable, and it was great that we could bring the dog too! When we had a problem with the TV, Elizabeth was straight over to help sort it out, and was going to phone for help, but luckily we managed to solve the problem between us! The area is just beautiful, the autumn colours were stunning! We had 2 delicious meals at The Three Horseshoes in Groesfforrd, so would recommend that too. Thanks Elizabeth for lending us your lovely cottage, we would definitely come back if we had the chance!
Suzanne
2015-11-02T00:00:00Z
Rodzaj pokoju
Całe miejsce
---
Rodzaj nieruchomości
Dom
---
Mieści
2
---
Sypialnie
Brecon, Powys, Wielka Brytania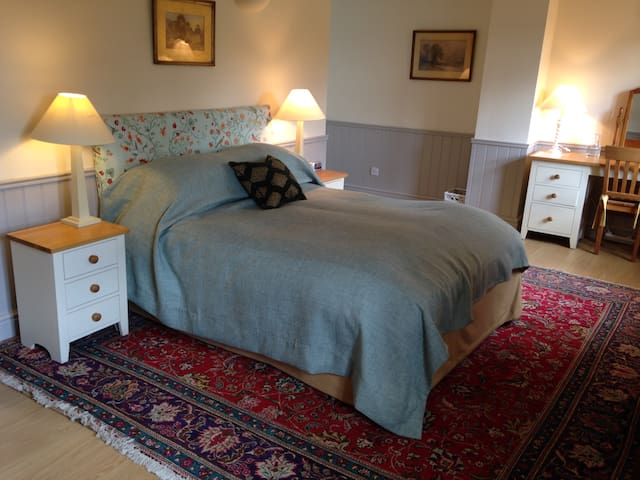 The School Annex is bike and walker friendly with the Taff Trail right on its doorstep. Talybont on Usk is a great base for exploring the Brecon Beacons: walking, cycling, stunning scenery & incredible star gazing. A detached self catering holiday cottage, next to the owners home, it's ideal for long weekends, short breaks or longer stays. With so much to do in and around the area nearly everyone who comes for 2 nights wishes they had tagged at least another one more on to it - just saying!!
The School Annex is in the heart of Talybont on Usk, a village in the Brecon Beacons with canal and rivers offering an excellent base for exploring with walking and cycling direct from the garden and incredible star gazing at night. You are also only a few minutes walk from the village shop, cafe and post office and three great pubs serving a good range of local food. The School Annex comfortably sleeps four adults or a family of 5 . If a family of 2 adults with children, please note that we don't charge the extra per person per night rate for over 3 people. This is only for extra adults. Bedroom One: the Mezzanine is up some very steep steps so not suitable for children or if you need to get up lots for the loo in the night! You will find one superking bed up here which can be split in to two singles. An occasional single can also be put in this large space if required. There is a large Velux above the bed which means you can relax and star gaze and then close the black out blind with a remote whilst lying in bed. Please view our pictures. Bedroom Two: is downstairs with a double bed and a single bunk bed above it. There is a separate toilet next to this bedroom space. See pictures. Study: we are able to put an occasional single bed in this space if downstairs sleeping is required for more than two adults or children. Please ask if this is an option you want to investigate but note that it wouldn't give complete privacy. Bathroom: this is a good sized bathroom with shower (no bath), toilet and sink. Kitchen/Diner: This is a few steps away, across the courtyard, so is separate from your main living accommodation. It is large enough to relax in and has a dart board at the back. Whilst quirky, on the plus side it does eliminate cooking odours from invading the living space and means that groups can socialise late or get up at different times without disturbing the others! Tea and coffee making facilities are in the living space for a cuppa when you want it. Please view our pictures which include a 3D layout of the accommodation so you can visualise how it is laid out. Cycle Friendly: we are cycle friendly accommodation with a space to lock up bikes and wash them down at the end of a days cycling. Talybont is a Brecon Beacons Mountain Bike hub too so some great rides right from the doorstep! We are also a short car drive to Bike Park Wales. When you come back muddy, there is a washing machine and lots of drying space. Whether you are looking for an activity break, want to visit some of the many places of interest in and around the Brecon Beacons, or just want to take time out and relax, this self catering holiday property offers a high standard of accommodation in a fantastic location.
The School Annex is in a stunning location in the small rural village of Talybont on Usk but with great local places to eat and drink, all within walking distance. There is easy access out in to the Brecon Beacons and the Taff Trail for walking and cycling. The towns of Brecon, Crickhowell and Abergavenny are within easy reach by car.
We had fantastic stay over the weekend, with a very warm welcome from Clare and Mike who couldn't do enough for us. The accommodation was warm, clean and the beds were extremely comfortable compared to a lot of accommodation we've previously stayed at - which was a welcome bonus! Little things such as secure bike storage, easy parking on the drive, 5 minute walk to pubs etc., made the stay more enjoyable. We will definitely come again..!
Tracy
2015-02-22T00:00:00Z
Amazing location with beautiful views to wake up to. The facilities are excellent; the living space is very spacious but still cosy and warm and the kitchen had everything we needed to make full home cooked meals and prepare lunch to take out with us. Clare was very welcoming on arrival and told us everything we needed to know about the accommodation and local area. Next time I'm in the Brecon Beacons this will be my number 1 choice- thank you :)
Danielle
2016-02-17T00:00:00Z
Clare was a brilliant host- very fast responses and great communication, and was flexible around our needs, even allowing us to check in early so we had time to go out for a hike the afternoon of arrival. The accommodation itself was amazing. In a beautiful location, large kitchen, great bathroom and bedrooms in a lovely outhouse. The place was immaculate and incredible value for money. There was even some homemade apple juice and local chocolate waiting for us on arrival. 10/10 would recommend this place to everyone. Thanks Clare.
Luke
2016-10-02T00:00:00Z
The schoolhouse annex was absolutely perfect. Clare was a great host and went out of her way to make sure we felt welcome. Would absolutely stay again.
Shaiyla
2016-03-17T00:00:00Z
Thank you Clare and Mike for a wonderful (but all too short) couple of days based in beautiful Talybont at your delightful apartment. Everything was perfect and you are the most welcoming and caring of hosts. All the thoughtful little gifts were much appreciated. A great base to explore the magnificent Brecon Beacons, and such a beautiful and tranquil home to return to each evening - the views from all around the property are truly stunning, with several outdoor seating areas from which to enjoy them.
Steve
2014-09-01T00:00:00Z
Clare was friendly and helpful. The house was in great conditions with thoughtful little touches. It is perfectly located being close to a village with shop and pub but not noisy. Thanks, Clare, enjoyed it.
andy
2015-09-02T00:00:00Z
We had a great time at the School Annexe in Talybont - and Michael and Clare couldnt have done more to make it better We'll be back!
David
2016-11-04T00:00:00Z
Stunning location, lovely hosts and a very cosy cottage. Clare has thought of everything with lots of maps and advice on walking and cycling to indoor games and star gazing. The welcome trays in both bedrooms is a particularly nice touch. Suspect it is even nicer in summer with the outdoor seating areas and its own stream. The kitchen is fully equipped and the whole place is immaculately clean and very warm. This is self catering with the comfort of a hotel. Wish we could have stayed longer.
Carole
2014-04-07T00:00:00Z
Rodzaj pokoju
Całe miejsce
---
Rodzaj nieruchomości
Dom
---
Mieści
5
---
Sypialnie
Talybont-on-Usk, Wales, Wielka Brytania
This Court Yard Cottage has recently been converted. It is so cute and cosy. It has been decorated to a high standard with a mix of old and new and colourful soft furnishing. Set on the edge of the canal. Close to village pubs. Wood burner, WiFi
The cottage has 2 bedrooms, one double and one twin, sleeping 4. Great for a couple, small family or friends. There is an open plan living area with seating, kitchen and dining facilities with a wood burner. There is one modern bathroom with shower over bath. All the modern amenities have been thought of, including free WIFI and TV. The kitchen is fully equipped with dishwasher, oven, microwave and fridge. Access to Freezer and dryer on site.
We are conveniantly situated in the middle of the National Park, close to local villages and country pubs which serve local fayre and real ales. The cottage is set in a traditional farmhouse courtyard. Sheep and cattle are all around. Great base for walking, cycling and sightseeing. 4 miles from Brecon surrounded by fields and mountains, the canal and tow path is 300 metres from the door. Close to the town of Hay on Wye and Crickhowell.
A cosy cottage in a lovely location. Rachel was a very welcoming host and the cottage was well equipped with lots of thoughtful touches. Would definitely recommend.
Geraldine
2015-08-03T00:00:00Z
The cottage was lovely in a great location just outside Brecon. My sister and her family were very pleased with it and suggested they would happily book the cottage again when they are next over from Sweden.
ceri
2016-12-28T00:00:00Z
I had a lovely stay. Rachel was very welcoming and the cottage was lovely! It had everything I needed and there were some thoughtful touches. It was reassuring to have Rachel and her family close by in the b&b. I would definately recommend staying here.
Niki
2016-01-08T00:00:00Z
i stayed at the Canal Cottage recently with my elder daughters and used it as a base for a few days hiking in the Beacons. Rachel and Sid were very welcoming. We had a lovely stay and would be happy to return. The cottage is situated in a pleasant old farmyard, next to the canal. the hosts run a B&B next door so are on hand for any questions. It has been refurbished recently to a high a standard and was very comfortable with lots of hot water, wifi and heating. we used the wood burning stove a few nights which warmed the living room up quickly too. there was thorough set of instructions for all the appliances which was helpful as well as many guides and suggestion on what to do in the area and where to eat. the cottage is just outside the National Park but its not far out and one day we walked from the cottage to Fan y Big and back which was lovely day out. if you are tall ( like me ) you will need to be careful on the old beams but thats an occupational hazard with any restored property!
Roger
2015-09-30T00:00:00Z
Lovely cosy cottage, perfect for hiding away in the Brecons immersed in nature...great walks from the doorstep, wonderful sunset views on a small hill top and on a clear evening, incredible night sky for stargazing. Everything you need at the cottage, Rachel even provides home-made welsh cakes which were delicious! Thank you!
Jay
2016-08-30T00:00:00Z
Rodzaj pokoju
Całe miejsce
---
Rodzaj nieruchomości
Dom
---
Mieści
4
---
Sypialnie
Llanfrynach, Wales, Wielka Brytania
An staffed manor house, decorated and furnished to a high standard with antique furniture and paintings. Central heating throughout. Log fires and beautiful grounds. This house is available as an exclusive-use B & B option. Breakfast is included in the daily rental and other meals can be arranged with price on application. E.g. canapes + 3 course dinner + coffee £30 per head. No corkage. Our daily rate is £1200 for 16 people for 2 nights minimum but we accept one night stays at £1500.
In the main house = 3 amazing manor bedrooms with bathrooms and a further double and single, both with bathrooms. Just across the lawn a further 3 doubles and 3 singles (all with their own bathrooms). Lovely Georgian features in the main house, log fire, downstairs cloakroom. The house fits 16 in real comfort . As well as the beautiful drawing-room there is a charming "snug" with a television in it and a splendid reception hall, exceptional dining-room and billiards room. Air BNB won't allow me to add more than 10 bedrooms - but there are in fact 11!(and 11 bathrooms)
tranquillity, beauty, peace, night sky, no noise, air or light pollution. Absolute privacy. Authentic manor house dating from 1492 and later renovated by the Georgians and with all the charm and interest of a private house.
We had a great and pleasant stay at the Trebinshun house for the 4 days over the new year. the place, the gardens, fireplace in the living room was fantastic. its a shame that the weather didnt support us to explore the surroundings on foot (all flooded!) , but its surely a wonderful place to relax and stay over with families/small groups! only a slight hitch - possibly more of a misunderstanding at our end; the property actually has an annexe with 2 rooms which could be just a little inconvenience in the kind of weather we had to face- nothing unsurmountable..more of an FYI for the forthcoming travelers- who I am sure would enjoy their stay as much as we did!
Adarsh
2016-01-05T00:00:00Z
The host canceled this reservation 44 days before arrival. This is an automated posting.
Clare
2017-03-23T00:00:00Z
Our 10 person family had an amazing stay over Christmas at Liza's beautiful house - we also comfortably sat 13 in the dining room on xmas day. It is very spacious with a luxurious sitting room and fire, cosy snug in the middle of the house, large and grand dining room and well equipped kitchen with many items in the pantry available for use. The house is decorated with antiques and has the feel of a historical mansion, but with updated amenities (bathrooms, comfortable beds etc.) It is in the middle of some beautiful walks (including a nearby lake) and not far from scenic towns and Brecon. Liz (the house keeper) was incredibly helpful and gave us a warm welcome while being available for any questions (though you are completely private). I would highly recommend this house.
Claire
2016-12-29T00:00:00Z
Rodzaj pokoju
Całe miejsce
---
Rodzaj nieruchomości
Dom
---
Mieści
16
---
Sypialnie
Brecon, Wales, Wielka Brytania
Atemberaubende Lage in den Brecon Beacons. Große, private Zimmer für bis zu zwei Erwachsene - King-Size-Bett, Frühstück Tisch und Stühlen, schöne Aussicht auf den Garten. En-suite Badezimmer mit Dusche über der Badewanne. Kühlschrank, Wasserkocher, Toaster. Kontinentales Frühstück Zutaten zur Verfügung gestellt. FERNSEHER. W-lan.
Gestellt im Herzen des Brecon Beacons National Park auf halbem Weg zwischen Brecon und Crick ist Glanpant ideal gelegen, Berge, Seen und Flüsse sowie die Dörfer und Städte wie Crick, Brecon, Abergavenny und Hay on Wye zu erkunden. Zahlreiche Feste finden in der näheren Umgebung einschließlich des jährlichen Hay Literary Festival, das Green Man Festival, Brecon Jazz, Crick Walking Festival und Crickliteraturfestival.
Hilary and her husband were very friendly and welcoming. The house is very nice and the room was very clean and pretty. The breakfast was very delicious. Thank you for everything.
Barbara
2016-04-27T00:00:00Z
Hilary and Mark were so welcoming and have a beautiful place. It was very clean and smart with a homely feel. Everything I needed was thought of and with great care. A grwat recommendation for twa at the local pub was enjoyed very much.
Jan
2016-07-15T00:00:00Z
What a great find! This was actually my first airb&b booking and it was so easy, Hilary was very quick to respond and very accommodating when I accidentally only selected one night to start with!! On our arrival we were greeted by Mark and Hilary and very warmly welcomed, and given lots of tips and advice about places we could explore, as well as lending us walks and a map for our stay. The room had everything you could want for a very relaxing stay, a very comfortable bed, lovely bathroom with a great shower and nice deep bath, a plenty of space for our luggage/coats and boots. They were also very generous in supplying teas and coffee, milk, bread for toast and a range of jams and spreads, cereals, fruit, yoghurt, and juice, plenty to set us up for the day. Also a note to say that the pub in the village, the New Inn, was an excellent recommendation from Hilary and Mark. It is a very welcoming pub with a great atmosphere and fantastic local food, so good we went there for both nights evening meals-and just short 10 minute walk from Glanpant! We had a lovely weekend at Glanpant, the area is just stunning and with a spectacular 360 view of the mountains just a relatively short walk from the house, you don't have to trek far to see the beauty the Brecon Beacons has to offer. Thank you for having us and we will definitely be back!
Lynne
2016-04-06T00:00:00Z
If you are planning a walking holiday in the Brecon Beacons, this is the place to stay. The accommodation is lovely (brand new amenities, a comfy bed, and a very well stocked breakfast / tea & coffee bar), the location is perfect (you can head up the lane on foot to a walk or two, or else drive a few minutes in any direction to get to a whole raft of excellent walking tracks), and Hilary and Mark are universally kind and informative. I would mention a walk I was looking to do the next day, and lo and behold a laminated copy of the relevant pages from their guide book would appear on my windscreen ready for the day's adventures! They gave me lots of great advice and couldn't have been more helpful. A very big thank you to them for making my holiday so wonderful.
Roseanne
2017-03-27T00:00:00Z
This lovely place is without fault! From the very beginning Hilary and Mark provided my partner and I with useful directions and local information during check-in. We were shown around the accommodation and they had really made a great effort with breakfast and all amenities - the place was super clean, modern and well heated. We were pleasantly surprised when they were able to also offer us a microwave without hesitation so we could heat up some of our food in the room - as we had brought some food from home. Plenty of parking space and a very smooth check out - and most importantly, for anyone attending events at Buckland Hall I couldn't recommend this enough as it is a stone throw away and a very easy drive to and from. All in all, an perfect stay.
Sita
2017-02-19T00:00:00Z
I've given this 5 out of 5 on all factors as this place was fantastic - the room nice and clean, breakfast supplies great, location brilliant, nearby pub excellent, and the hosts felt less like hosts and more like friends who gave us invaluable advice on things to do and places to see. Will be recommending this to others for sure and hope to revisit again in the future. Thank you Hilary and Mark
Mark
2016-09-01T00:00:00Z
We had a fantastic time here and I can recommend it without hesitation. Hilary and Mark are lovely and helpful. Their place is really well located for hiking, and has a great pub a short walk away. The room is large and comfortable. We hope to return!
Micah
2017-03-10T00:00:00Z
Hilary and Mark were the best hosts! They recommended us great places to visit all around the Brecon Beacons, and each of them worthed the travel. The park is stunning, with beautiful roads leading to mountains, lakes and much more. The room is lovely, clean and comfortable. The local pub was very friendly as well, with great craft beer and delicious meals.
Agustin
2017-03-19T00:00:00Z
Rodzaj pokoju
Pokój prywatny
---
Rodzaj nieruchomości
Dom
---
Mieści
2
---
Sypialnie
Bwlch, Powys, Wielka Brytania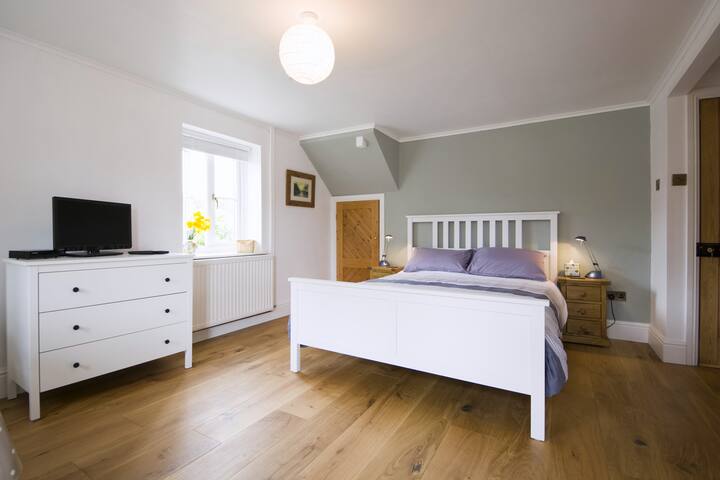 My place is good for couples and solo adventurers. Located in the heart of the village with four outstanding pubs, a village shop, cafe and post office. This is walkers heaven country: steps to the Brecon-Monmouth canal that snakes through the village, direct access to beacons walking trails, and a short drive to stunning waterfalls. Walk and explore, or curl up next to the cosy log fire and listen to the tranquil river as it passes the front of the cottage. Brecon 6 miles, Crickhowell 8 miles
Traditional stone built cottage with cosy wood burner, fully equipped kitchen, washing machine, small fridge, cooker, oven and microwave. The bathroom is located on the ground floor and has underfloor heating, heated towel rail, bath with electric shower. Narrow stairs lead to the first floor, main bedroom with double bed and a small second bedroom with a single bed. There is a small cottage garden with an apple tree and outdoor setting.
Had a lovely time staying in this place. Perfect for a couple wishing to get a few days away from it all. House exactly as described. Would most definitely recommend. Thank you.
ray
2017-03-12T00:00:00Z
Lovely little place in a beautiful, quiet location right in the middle of the Brecons making it an ideal base for walkers. There is a well equipped kitchen and board games to enjoy by the log fire. Several pubs, post office, café and well-stocked shop within minutes walking distance. Great communication and information received from hosts.
Kelda
2017-02-24T00:00:00Z
It was a great stay, very cosy little house in the great location. Perfect to explore the beautiful surroundings
Daniel
2017-03-27T00:00:00Z
The cottage is stunning. Small but perfect. Peaceful and undisturbed. The only sound is the stream next door. I came to get away from everything and this fitted the bill perfectly. got some work done, read and went on some wonderfully exhausting walks. Couldn't have been better.
iain
2017-03-09T00:00:00Z
A very clean, charming cottage in a perfect location. Has everything you could need. Great value for money. The sound of the river running by was a real treat. Local pub literally across the road, 2 min walk to shop, mtb and walking trails on the doorstep. Had a lovely relaxing weekend and will definitely return. Thanks Melissa
Michael
2017-03-05T00:00:00Z
I had a fantastic week decompressing at Melissa's cozy cottage. I was without a car but found that there were so many lovely walks just outside the door that I really didn't need one (I did arrive with a big food shop). The countryside is staggering and Melissa made sure I had everything else I needed (the cottage is very well equipped). Thanks Mel!
Matthew
2017-03-25T00:00:00Z
Lovely little cottage, nice fire place and lots of nice little decorative touches which make it feel cosy. Good spot for walks and pubs, we liked the river running past at the end of the road too. Thanks Mel
Joshua
2017-02-27T00:00:00Z
We had a great stay here on an absolutely beautiful weekend in the sunshine. The house was perfectly suited to our needs. Comfy, cosy and close to two pubs! There is a lovely flat walk along the canal right outside the front door or if you fancy taking on Pen y Fan then you can get there in 15 minutes, in the sunshine it took us about 50 mins to get to the top. There are also excellent waterfalls to explore about 10 minutes away at the other end of the reservoir.
Jonty
2017-04-09T00:00:00Z
Rodzaj pokoju
Całe miejsce
---
Rodzaj nieruchomości
Dom
---
Mieści
2
---
Sypialnie
Talybont-on-Usk, Wales, Wielka Brytania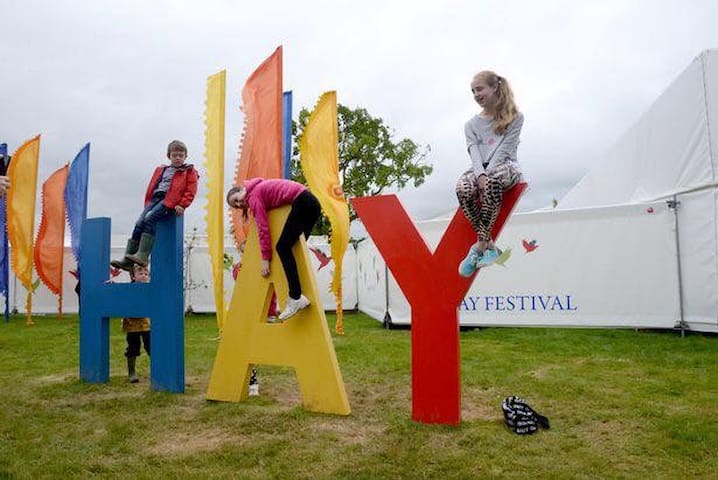 Wpisz daty, by zobaczyć pełną cenę. Obowiązują dodatkowe opłaty. Cena może uwzględniać podatek.