Kun 30 minutter fra London endnu ligger blandt tusindvis af acres af skov og landskab, pumpestationen har miles af stier og cykelstier direkte på sit dørtrin, og er opslugt af fugleliv, dyreliv og endeløse land pubs.
Bilaget Pumping Station er blevet frisk konverteret (se Channel 4 's Restaurering Man) og består af en 6x4m stue og køkken, en 3.6x3m soveværelse med dobbeltseng og 3x2m bad / brusebad. (Der er en ekstra 3.2x3m soveværelse, der kan indgå i leje ved låsning og oplåsning af forskellige døre. Dette er inkluderet i leje for tal i løbet af 2 personer.) Det er gulvvarme centralt opvarmet hele af ultra effektive varmepumper; varmt vand kommer fra solen, ligesom 50% af sin elektricitet; den lyser næsten udelukkende af lysdioder og har 75 MB WiFi bredbånd. En 'Morgenmad' øen for til 4/5 bums er smart designet til frokost og aftensmad samt ... Køkkenet har en induktion kogeplade, en combo ovn og mikroovn, og et stort køleskab, fryser, en lille opvaskemaskine og en vask med en 'meget flot hane'. Den anden halvdel af den levende område har en dejlig sovesofa (6'x 3'6" ), DVB-T TV, Apple TV, Chromecast en B & W Zeppelin og diverse USB og iPhone-adaptere. Det største soveværelse har en dobbeltseng og et vilkårligt antal shaker pløkker til dine ting. Vi kan bytte ud hylderne for og ekstra 5' barnets seng. Det andet soveværelse har en køjeseng, der konverterer til to singler eller skubber sammen for at gøre en dobbelt - og en tredje, pull-out single. Endelig har vi forskellige barnesenge og baby kurve, hvis nødvendigt.
Pumpestationen er omgivet af omkring to tusind tønder skov reserve, gangstier, cykelstier og land pubs, men det er kun 30 minutter ud af London. Det er alt sammen fuldstændig smukke. Uanset om du er på udkig efter en rolig weekend med vandreture og natur, eller svedig peddling der er et spor for dig og alle synes at passere forbi en pub. Newgate Street er en lille landsby i et par hundrede indbyggere, en kirke, en legeplads, to barer og en restaurant. Det er en 10 min gåtur langs vejen eller en times eventyr gennem skoven og over toppen af jernbanetunnel.
This is our second time staying at the Pumping Station and we now consider it home away from home. It's a great place to stay with really nice hosts!
Michelle
2017-04-07T00:00:00Z
A excellent place to stay and the pumping station is located ideally. Quick responses on any questions you have about your stay from Matt and made to feel really welcome. Didn't a get a chance to visit all of the local area and walks nearby, hopefully get a visit back again in the new year. Nice touch of fresh bread and milk in the fridge, the hob extractor and oven are so modern my wife now wants a new kitchen... Oven mode is called '3D Air'!!!! Thanks again.
Ben
2015-12-07T00:00:00Z
Such a beautiful place with the woods & many public footpaths rigjtnon the doorstep. The decor and renovation is quirky and unique. The hosts were super helpful & quick to respond. My partner and I had a perfect romantic getaway from London
Natasha
2016-11-20T00:00:00Z
We enjoyed staying at The Pumping Station very much and it was just like on the photos. The interior was very nicely matched in colors and the rooms were spacious and nicely decorated. Beds were very comfortable and we loved the bathtub. Everything very new and it was obvious how our host were doing a great job in turning the place into a unique home. Our hosts were very responsive to our needs and questions and even phoned the local stores to find an English plug that we forgot at home! Great recommendation on a nearby restaurant, thank you! We went to London every day and it was an easy connection by train and the tube. We didn't meet our hosts the first few days but they were quick to respond and they had even left us a welcome treat. We offered feeding their five chicken for them which was fun :) Thanks so much, Matt and Ali for making us feel welcome. We definitely recommend your place and hospitality, and would love to come back next time!
Helle
2014-07-18T00:00:00Z
The Pumping station is a property with a lot of charm and character and makes you feel like you are out in the country while being close enough to Cheshunt high street for our visit with family. We had great communication with our hosts prior to and during the trip. Matt stocked the fridge with essentials for arrival which was really kind as we were tired from a long flight in. Also, delivery services in the area will provide food if you arrive after dark, as we did, so we didn't have to go foraging in our jet lagged state. The Annex looks just like the pictures and has great natural lighting . Matt explained how to use the high tech appliances and the kitchen has a great setup for a leisurely breakfast . We have been out for most meals but a small family could easily cook in most meals. It has a really well appointed kitchen. It has been a really pleasant stay and we highly recommend it!
Michelle
2017-03-20T00:00:00Z
It was rather a disappointment that Matthew wasn't there. Just before I left I got a message that they would be away for the weekend. So no fresh baked bread (a factory white one instead), no fresh eggs and no beer in the fridge, as promised. But the house is a design piece indeed. Which makes it also a little uncomfortble as you are afraid to make a spot. But in the end it turned out for the better: when the family came home after midnight, we realised that the road in front of the house was a better noise to adjust to than their footsteps above, although they were really quiet. And when Matthew shoot the fox (or tried to) on mondaymorning instead of protecting the hens better (as we do, a fox will always be replaced by another fox) we were sort of glad that we didn't meet Matthew in the end(URL HIDDEN)
Merit
2016-08-29T00:00:00Z
Magical is the best word to describe our experience staying with Matt, Ali, Daisy and Poppy. The gorgeously renovated space in the idyllic setting with all the little welcoming touches like custom "things to do" cards, fresh baked bread and a construction paper purse from Daisy would have been more than enough to warrant the highest rating...they had even written out "Hello!" in stones for goodness sake! But what far exceeded our every expectation was their warm hospitality throughout our stay - they are every bit as fun-loving and generous as their profile description. All of the kids were jumping, swimming in the blow-up pool, painting and swinging together in no time- the adults had every bit as much fun too! Everyone should be so lucky with their AirBnB experience - it just doesn't get any better!
Chanda
2015-08-11T00:00:00Z
Matt was friendly, efficient & welcoming from our first message, to the moment we left; could not ask for more from a host! The pumping station was stylish, immaculate & comfortable. The personal touches such as l fresh eggs for breakfast from Matt's chickens and fizz/beer in the fridge were the icing on the cake! Would highly recommend & would stay again.
Katie
2016-02-03T00:00:00Z
Rodzaj pokoju
Całe miejsce
---
Rodzaj nieruchomości
Dom
---
Mieści
6
---
Sypialnie
Cheshunt, Wielka Brytania
This is a Great ,a really Great and beautiful house.
Trayan
2017-03-26T00:00:00Z
Rodzaj pokoju
Pokój prywatny
---
Rodzaj nieruchomości
Dom
---
Mieści
2
---
Sypialnie
Hoddesdon, Anglia, Wielka Brytania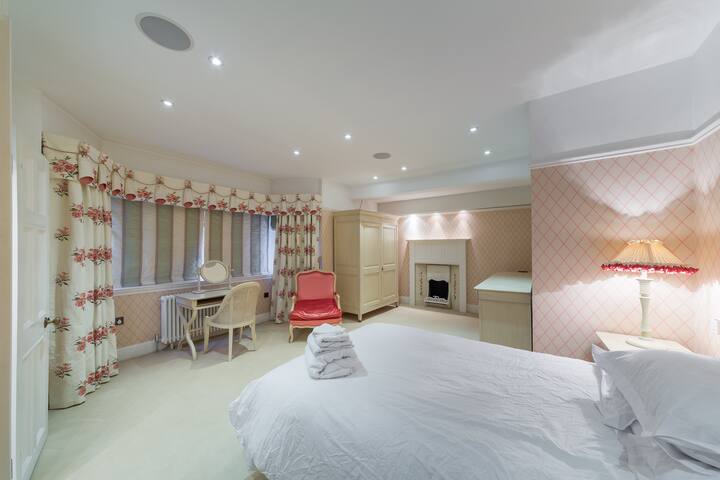 Very comfortable, clean and tidy
A1++++ top host and room .. would definitely recommend
Craig
2017-04-11T00:00:00Z
Stayed for one night, but it's clean comfy and Vicky is a great host. Very accommodating and friendly.
mitri
2017-04-09T00:00:00Z
Good airbnb. Everything you need is there. May use the kitchen as well.
Marc
2017-04-03T00:00:00Z
Good location, tidy, shop and place to eat in walk able distance. Recommended.
Vitalis
2017-03-24T00:00:00Z
Comfortable surroundings and close to M11 motorway
Eamonn
2017-04-07T00:00:00Z
Very nice room and host
Tom
2017-03-15T00:00:00Z
Lovely house, very comfy bed!
Sarah
2017-03-22T00:00:00Z
Rodzaj pokoju
Pokój prywatny
---
Rodzaj nieruchomości
Dom
---
Mieści
1
---
Sypialnie
Harlow, Anglia, Wielka Brytania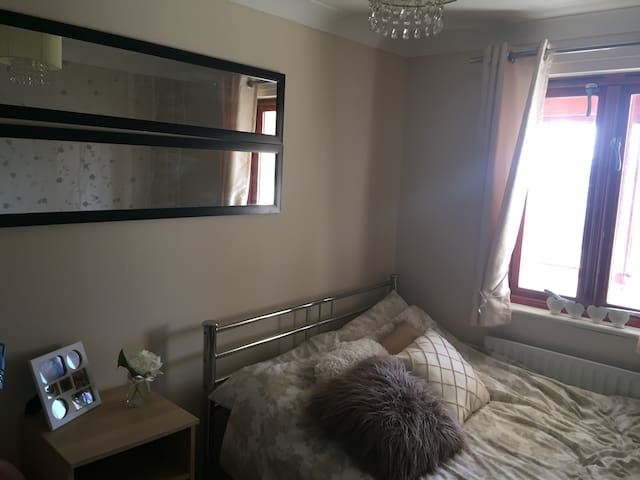 Spacious double room in the centre of Harlow - minutes from bus station, shops and hospital.
Place was exactly what I was after. Enjoyed talking to other housemates
Ben
2017-04-10T00:00:00Z
The host canceled this reservation the day before arrival. This is an automated posting.
Craig
2017-04-10T00:00:00Z
Comfortable bed and spacious room. Wifi excellent had no problems with connection. Kitchen has all the appliances you need. Shared bathroom kept clean and tidy. The room came with complimentary towels and toilet roll. Corrine was there to meet me and made me feel very welcome, as did the permanent tenants in the house. My only issue is that the room didn't have hanging space for clothes and the permanent housemates work 9-5 Monday - Friday. I work shifts and was awoken by the housemates as they were getting up for work however I understand this is their home but the noise did disturb my rest. Parking - there is limited spaces outside of the property but you can only park there after 7pm. There are spaces further down the road to park your car however it is away from the property.
Lucy,
2017-04-09T00:00:00Z
Rodzaj pokoju
Pokój prywatny
---
Rodzaj nieruchomości
Dom
---
Mieści
1
---
Sypialnie
Harlow, Anglia, Wielka Brytania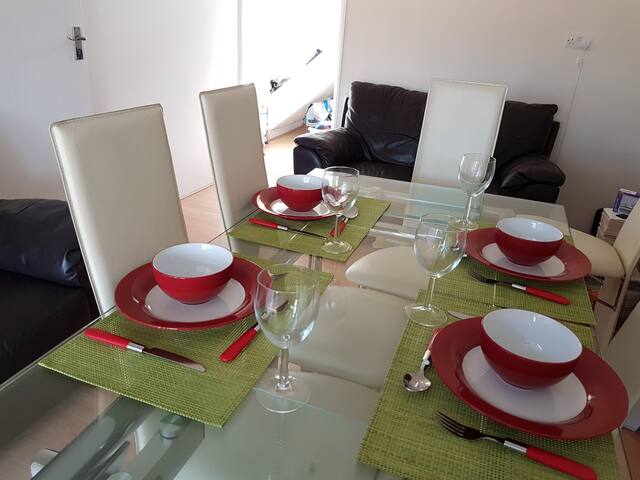 Rodzaj pokoju
Pokój prywatny
---
Rodzaj nieruchomości
Dom
---
Mieści
2
---
Sypialnie
Hoddesdon, Anglia, Wielka Brytania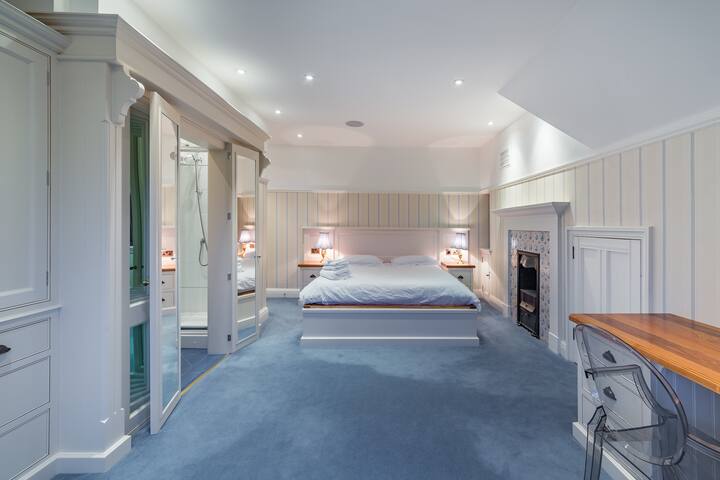 My house is nice and homely in a quiet street. It is ideally located within walking distance to the train station - under a mile and close to the town centre. Close links to Stansted airport, London & Cambridge. There is a local pub and shop just a few minutes walk away.
Quiet friendly neighbourhood close to all amenities.
Great room within walking distance of the station. Would definitely recommend it. Tamasin was a good host, very helpful
Ben
2016-10-12T00:00:00Z
I am so glad to find someone like tamasin. She is very very kind and her flat is clean. Thank you for the nice stay!
Jonas
2016-09-21T00:00:00Z
The room is really really nice and comfortable. Tamasin is very helpful and it is very nice to share the house with her. The location is really good. A 10-15min walk to the train station and a 15min walk into the city centre. A pub and a small store are right around the corner. Would definitely recommend staying with Tamasin:-)
Katharina
2017-01-03T00:00:00Z
Tamasin was a smashing lassie and an excellent hostess. She makes things simple and her home is lovely, clean and fresh.
Ian
2016-09-10T00:00:00Z
Tamasin is a great host really helpful. This was a return stay and I will stay again, the location is really good.
Katherine
2016-11-07T00:00:00Z
Tamasin was such a lovely host ! Everything in the house was clean and fresh I really can recommend her house to stay.
kristof
2016-09-11T00:00:00Z
Great place extended my stay as I was too comfortable to leave.
Vijay
2017-02-21T00:00:00Z
Tam was great - made you feel welcome and had a good balance of being around but giving you space too. A lovely host.
Mark
2016-12-24T00:00:00Z
Rodzaj pokoju
Pokój prywatny
---
Rodzaj nieruchomości
Dom
---
Mieści
1
---
Sypialnie
Harlow, Anglia, Wielka Brytania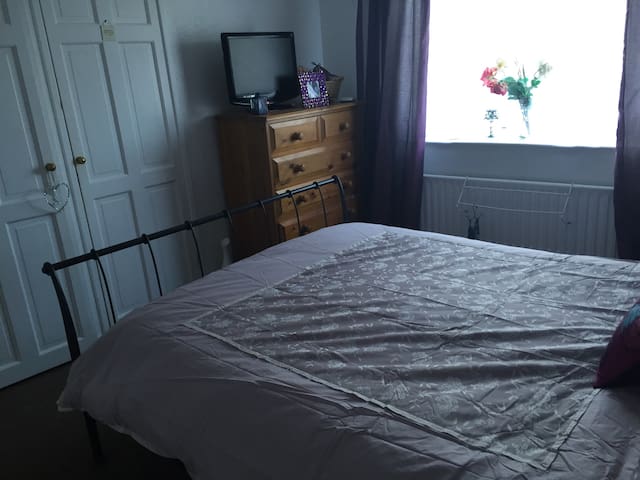 This place was perfect. Close to the town centre, street parking right outside and great value for money. The house is stunning with lots of communal rooms including a huge kitchen, a games room and a steam room. Breakfast facilities were excellent and bedroom had Sky TV plus remote control lights and window blinds Dan the host was very helpful and friendly and so was Zoe the housekeeper. I was on a training course in Hoddesdon and everyone else had booked a Travelodge in a town nearby and they were all jealous of my mansion accommodation for the same price. I'd definitely stay here again.
Andy
2017-03-17T00:00:00Z
Luxury mansion house in quiet location at Yewlands. High tech spec, 5 star. Ideal for the conference at the Spotlight.
Sue
2017-03-09T00:00:00Z
Rodzaj pokoju
Pokój prywatny
---
Rodzaj nieruchomości
Dom
---
Mieści
1
---
Sypialnie
Hoddesdon, Anglia, Wielka Brytania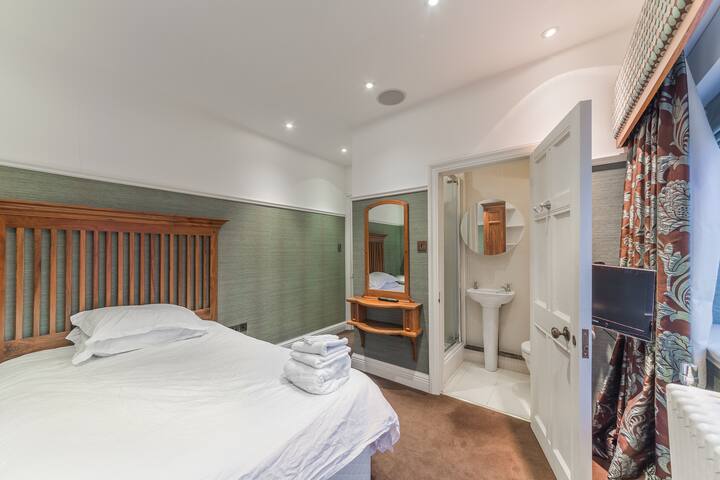 My place is close to the airport, public transport, nightlife, and family-friendly activities. You'll love my place because of the cosiness, the views, the location, and the kitchen. My place is good for couples, solo adventurers, business travelers, and families (with kids). The property is clean, with a big lounge, a conservatory, two gardens, free WI-FI, and closed to transportation, closed to the Harlow college and the Harlow Town and 3 to 5 mins drive to the Harlow Town Station.
Please note attentively that this a built-in single bed within the lounge and is opened to the lounge. It is not for someone who would like more of his own privacy,because of the open space provided within the sitting room area. However, it is better to have this place during the Summer, Autumn, and Spring time.please call for more details when/before booking to avoid negative feedback.
The neighbourhood is awesome, you can go literally in minutes by bus or train or car. You have all supermarkets and big brand shops around, and it is a No SMOKING POLICY within the house. Smokers can go far inside back the garden for it. PS: During your stay, please communicate with me anything that I can do for you to make your stay more pleasant; here openly, if you would like; because any negative feedback afterwards will not be accepted nor displayed.
My stay at Hubert's was disappointing as the experience was not as I had expected
David
2017-03-27T00:00:00Z
Herbert is a very friendly and kind guy. He made me feel at home. I definitely recommend staying with him.
Rosa
2017-03-14T00:00:00Z
Very good
Michael
2017-01-19T00:00:00Z
Herbert is very friendly and a gentleman. It was a pleasure to stay at his home.
Ido
2016-11-18T00:00:00Z
I stayed in the children's room, in bunk beds, which is not pictured on the listing. Herbert was okay as a host but I believe that a room that has all these items, no room in the cupboard is not suitable to receive guests.
Pascal
2016-12-04T00:00:00Z
Rodzaj pokoju
Pokój prywatny
---
Rodzaj nieruchomości
Dom
---
Mieści
1
---
Sypialnie
Harlow, Wielka Brytania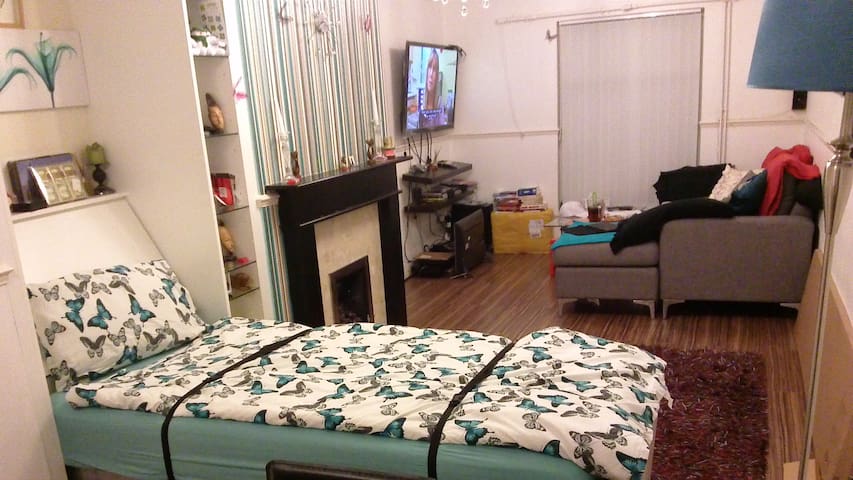 2 ELEGANTLY APPOINTED CLEAN COSY BEDROOMS WITH COMFORTABLE DOUBLE BEDS & YOUR OWN PRIVATE BATHROOM located in a luxury spacious family home. 5* hotel accommodation at a fraction of the cost. Very close to Stansted Airport/London (15 minutes) plus we do airport pick ups/drop offs cheaper than mini cabs. Easy access by car, tube & train to all London & Essex 'hot spots'. Great location retreat! Beautiful English countryside setting! Deluxe Continental breakfast if required & free private parking!
Exceptional Accommodation - You will have your own separate private suite which is on the 'Whole Top Floor' of the house. There are 2 Big Bedrooms with a Superior Comfortable Double Bed plus you get your very own Large Private Luxury Bathroom. One of the bedrooms is a separate sitting/lounge room on the same floor for you to use at your leisure and it has a top quality Double Sofa 'Pull Out' bed that easily sleeps a further 2 others comfortably and has all the amenities that is equivalent to any luxury hotel standards. Furthermore, the top floor has a relaxing cosy landing area with soft seating and a cosy fire place. Your bedroom and lounge space has Air Conditioning, Controllable Heating, Office Desk, Music Hi-Fi System, two Digital TV's (32" & 24"), Blu Ray DVD machine, Laptop Computer, Apple/Android Docking station, Mini Bar Fridge, Air Purifier, Eco Air Fan, Fly Screens & Black Out Blinds, Wii Computer Console & Games, various Board Games, Personal Safe, Hair Dryer, Ironing facilities, plus an Electric Kettle & tea/coffee making facilities. Excellent value for money in a very clean exceptional home! You will not be sharing with any other guest! Large Beautiful Conservatory, Gorgeous 'South Facing' Back Garden & Library! Great rural LOCATION! The house has a fitted Water Softener, so no signs of limescale ever! Shower gels and soaps lather smoothly against your skin. Green, environmentally friendly and a real 'Home away from Home' in a quiet extremely safe family friendly neighbourhood that's Ideal for single women, families, couples, female professionals, business men & women, solo travellers, retirees & creative individuals. Our house is 'Disabled friendly' in parts too! (Ground floor). Great for parents with children looking for a weekend getaway in a countryside 'Centre Parcs' village environment yet close to London and all major towns & villages. Fantastic for those who require a getaway in a pleasant enchanting village situated in the idyllic green English countryside. Movie, TV & Sports celebrity neighbourhood/film set location. Excellent Cell/Mobile phone & Wi-Fi signal. PayPal payments accepted on site. Personal transport & tour guide services via my car. (Cheaper than taxi rates). 'Just pack a bag' and get yourself here for easy access to Stansted Airport, London, Essex & Cambridge! MORE ABOUT YOUR SPACE Your room is a large, bright, airy welcoming space with a comfortable double bed that has a thick IKEA mattress topper and many comfy pillows. There are 2 large spotless very clean bathrooms with double size shower, bath, wash basins and toilets located on the first floor of the house of which one is for your very own sole private use. There is another further bathroom on the ground floor, so there will never be any congestion for a bathroom in the house. NB: There is a charge of £5 (7 Euros) per guest for a Continental breakfast. NB: A cleaning fee of £5 (7 Euros) will be charged if three or more people are staying. Your room environment/area has the following: •Comfy Double bed with IKEA topper. •Your very own private bathroom - On first floor (UK) - Second floor (USA) •Soft 13.5 Tog All Season Duvet and quality linen sheets. •Comfy Hypo-Allergenic pillows. (Soft feather/firm). •Bath robes. •Guest slippers. •Hot water bottle. •Hand sanitizer gel. •Sky light windows with black out blinds & Fly screen. •Business desk/Dresser. •Laptop computer & Headphone. •Comfy soft cushioned chair. •Ottoman seat/luggage rest. •Built in wardrobe with wooden coat hangers & storage space for clothes/luggage. •Fresh fluffy towels & flannels. •Towel rail. •Complimentary toiletries. •Safety Deposit box. •Iron & Ironing board. •Laundry basket (for 1 week or more stay). •Hair Dryer. •Fast Broadband with hard wire Ethernet cable/Wi-Fi access. •Two bedside units. •4 tier chest of drawer. •Bedside desk lamps. •Floor standing mirror •Vanity face mirror. •Air Purifier. •Air fan & air conditioning. •Book case. •Games console & Karaoke machine (Subject to permission). •32 " Flat screen TV with Free-view Digital TV & Radio channels plus built in DVD player. •Stereo music Hi-Fi system. •Docking station for Android phones, Apple iPhones & iPods. •Waste bin. •Box of tissues. •Alarm Clock. •Note Pad, Pen & office stationery. •Mini bar fridge with bottled water and milk pots. •Electric Kettle. •Controllable room heating. •Complimentary tea, coffee, sugar & snacks. •Complimentary shopping bag. •Torch light. •Universal power mains adapter. •USB power adapter. •Golf umbrella. •Reading books, maps & 'Things to do' leaflets. •First Aid kit. •PAT tested electrical equipment. •Smoke Alarm & Fire extinguisher. I am able to host up to four people if you are visiting as a large family as the sofa 'Pull Out' bed in the Games/TV/Music sitting room can be booked separately when 3 or more guest are staying. The house is very family/child friendly from 2 years and over. You may help yourself to toiletries, loo rolls and further flannels & bath/hand towels when required. Blankets and clean bed linen, hair straighteners, luggage scales, sewing kit, children's toilet seat and a clothes airer are available upon request. Breakfast will be served in either the kitchen or conservatory and there is a charge of £5 (7 Euros) per guest for a Continental breakfast if required. A 'self-service' Continental breakfast is available and you are welcome to help yourself. Depending on availability, this includes a variety of items from the selection below: •A selection of cereals (including gluten free), muesli, granola. •Croissants. •Porridge. •Yogurts. •Toast and a variety of toast toppings. •Rice puddings. •Fresh fruits. •Tinned fruit. •Protein shakes/drinks •Sandwiches. •Crumpets. •A selection of breakfast teas, herbal teas, coffee, hot chocolate, fruit juices, squash, bottled water and milk (including lactose & soya). •Jams & Marmalade. •Nutella & peanut butter spread. •Healthy snack bars and cakes. •Baguettes. •Pain au chocolate. •Biscuits. •Buns. •Flap jacks. •Pancakes & syrups. •Crepes. •Cup a Soups. Guest will have the use of a blender in the kitchen to make homemade smoothies & juices. There is no heavy cooking allowed in the kitchen! (Only warming & heating up food). This is because we are not a 'Self Catering' establishment and should guest require any heavy cooked meals, they can get this either at the excellent local English pub/restaurant called 'Potters Arms' situated opposite the Tesco Superstore or at the cafe & coffee bar within Tesco's which is just a short 10 minutes walk or 3 minute drive away.
We live in a quiet Cul-de-Sac within the leafy and wonderful green English countryside of Harlow and my home is situated in the beautiful village of Church Langley, which is a pleasant enchanting village filled with peace, tranquillity and is an area of outstanding beauty. The serene safe picturesque neighbourhood is surrounded by many architecturally award winning beautiful homes in which Stansted Airport is: (15 minutes by train/car), East London (15 - 30 minutes by train/car), City & West London (30 - 40 minutes by train/car) can be reached easily. The neighbourhood has green open spaces, nature reserves, protected forest and woodlands, lovely family parks with recreational facilities, running, cycling, walking paths, a local sports & fitness centre with full size outdoor running track/football pitch plus there are many trails for those who like to ramble and explore the area. Also, there are three award winning English Fish & Chip' shop takeaway restaurants in Harlow for you to get your traditional fish and chips with two of the restaurants providing home delivery. Harlow Town Centre is 5 minutes by car and 10 minutes by the number 10 or 418 bus. Harlow is a quiet well planned new town with plenty of character and filled with high street shops, restaurants, bars, coffee shops and cafes. The town boast one of the UK's most extensive cycle, walking & jogging tracks. Today, Harlow is an arts and culture hot spot, with the Playhouse Theatre, The Museum of Harlow and the collection of sculptures in Gibberd Garden. It's a lovely place to see and visit. Guest can park their car free of charge (up to 2 cars) whilst they stay and if you want to leave your car with me whilst you jet away on holiday, business or exploring nearby areas/London, then for a small daily charge I can give you secure parking on my driveway.
Roger and Rosie are a gem of a couple, very warm and welcoming. I had booked my stay for a couple of nights along with my wife and our little daughter who is 4. My daughter wanted to stay back here at Roger & Rosie when we left and even after a week now, she keeps recollecting her stay and that sums up the whole experience. Mr Roger has been extremely kind and helpful especially when he learnt that I was re homing in the neighborhood. I am extremely glad that I happened stay with them by chance and in the end I found a valuable friend, mentor and a family away from home. I only wish I could give them a couple of stars more and wish them all goodness.
Mohamed
2016-10-07T00:00:00Z
Roger and Rosie are very generous hosts and will make you feel at home. Roger helped me plan my sightseeing tour and even went with me to the underground station to make sure I found it and got the right tickets. The room was very clean, well decorated, and had all the amenities you could want. I would definitely recommend this place to anyone as it was truly a great experience.
David
2016-09-18T00:00:00Z
Roger and Rosie made us feel like part of their family we spend a great time with them.
Miguel
2017-01-26T00:00:00Z
Rose and Roger are very warm-hearted and go out of their way to make you feel at home in their gorgeous home. The cosy room with private bathroom is in great taste and very comfortable indeed. You certainly feel at home but still have to privacy to work, rest, relax. The experience has been "7 stars".
Pedro
2016-09-27T00:00:00Z
You won't find anyone as fruendly as Roger, place is clean and with great taste. They find everything we needed, I feel lucky to find this place and these family. I'm innloce with their wsy of living. MH
Miguel
2017-01-25T00:00:00Z
Very nice and relaxing, Roger and Rosie are lovely and welcoming.
Francis
2016-10-26T00:00:00Z
Roger and Rosie are absolutely charming people: friendly and helpful. The house is gorgeous and the space for us was really lovely. Every detail was attended to. They couldn't have been better hosts, getting the balance exactly right between being friendly and welcoming and giving us our own space. The bed was comfortable and the facilities were perfect. We loved it there and will definitely return.
Janice
2016-09-30T00:00:00Z
Roger and Rosie, are very good, caring and helpful hosts. They were prompt in communicating and confirming availability of the room. Their home is in a lovely location facing woods, tranquil and peaceful. The entire home is very well kept,maintained to a very high standard. They were generous to give their time to sit and talk with me,with a cup of tea with my evening meal. This is a home away from home and I will come back whenever there is an opportunity to visit Harlow. Thank you Roger and Rosie.
Sethu
2016-09-25T00:00:00Z
Rodzaj pokoju
Pokój prywatny
---
Rodzaj nieruchomości
Dom
---
Mieści
4
---
Sypialnie
Harlow, Anglia, Wielka Brytania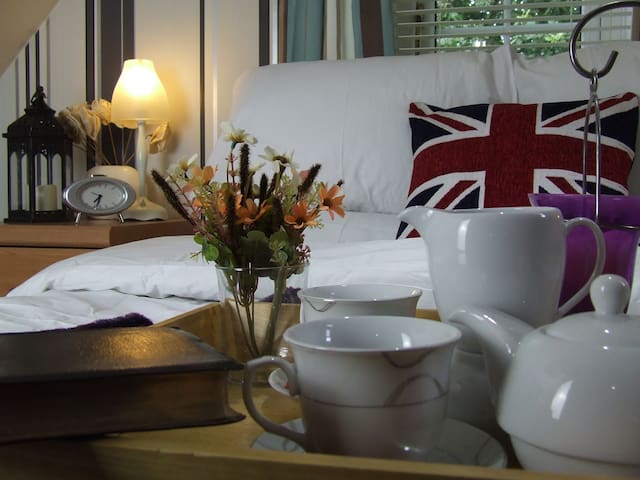 Room faces back garden on a plot of two thirds of an acre with mature oak trees and ample off-street parking behind electronic gates. Quiet is assured - apart from the sounds of nature as there is a field to the back and one to the front. Private bathroom is next door and comprises a bath and shower.
This is a very quiet neighbourhood in what may well be the best street in Harlow. All properties here are detached & sit on large grounds. We have fields in front & behind our property & are within walking distance of a nature reserve, shops & a local pub.
Despite arriving at nearly midnight after a late flight to Stansted, Joan and Claude were up to give me a warm welcome and offer a hot drink. Their house is set in leafy grounds and located in a small row of houses reached from a country lane. My room was spacious and had everything I needed - towels, storage, warm duvet and mineral water. I also had a large bathroom to myself. There was plenty of food for breakfast including toast, cereal, ham and cheese, as well as fresh coffee. Joan and Claude are interesting people and we had a nice chat over breakfast. They even let me stay until later in the day when my appointment was delayed. This is an ideal place to stay if you are using Stansted airport and want a quiet retreat before or after your flight.
Joe
2014-11-19T00:00:00Z
Staying with Joan and Claude was a delight. Their home is very close to town, yet actually in the countryside. Lovely hosts, they made our visit into something special. We certainly hope to stay here again!
Mark
2017-03-15T00:00:00Z
I was working and training in Harlow for the weekend, the home/room met my needs perfectly, and Joan was a great host. Recommended!
Al
2016-12-04T00:00:00Z
A warm welcome from Joan and Claude. Very big house, large kitchen for bfast, massive garden, shame I arrived too late to enjoy it !
Sophie
2014-09-11T00:00:00Z
Excellent stay with Joan an claude nothing to much trouble, being able to cook own food made it for me, also the most comfortable bed ever,would have no hesitation staying again great place,,
John
2016-12-02T00:00:00Z
Joan et Claude sont des personnes charmantes, très serviables et attentionnées, le cœur sur la main avec des valeurs de partage et de respect. Nous avons passé un excellent moment en leur compagnie, ils se sont montrés extrêmement gentils et sociables, mais pas intrusifs. Leur propriété est au calme, la vue sur le jardin est très agréable, la chambre et la salle de bains étaient bien propres et le lit était très confortable ! Je recommande sans hésitation ces hôtes, et nous y retournerons avec grand plaisir ! C'est un sans fautes !
Anne-Gaëlle
2016-01-02T00:00:00Z
Had a lovely stay with Joan and Claude, warm welcome by a nice couple. Safe off road parking, warm clean and tidy with a bathroom to myself to use. A good first airbnb stay
Susan
2014-11-21T00:00:00Z
Claude and Joan made me feel very welcome. We were actually in touch before that as Joan wanted to make sure that I knew my way. My room was spacious with windows on both sides, so lots of natural light. I had the use of my own bathroom and the room was equipped with an iron :) They are both great conversationalists which added warmly to the welcome.
Peter
2015-07-24T00:00:00Z
Rodzaj pokoju
Pokój prywatny
---
Rodzaj nieruchomości
Dom
---
Mieści
2
---
Sypialnie
Harlow, Essex, Wielka Brytania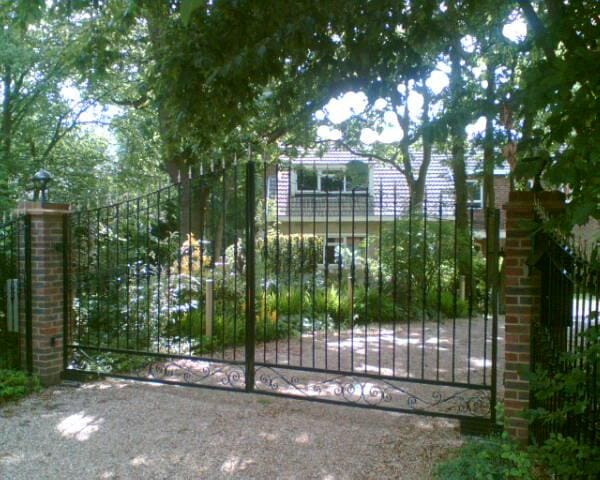 This comfortable room has a double bed and the usual bedroom furniture (wardrobe, chest of drawers, bedside table, lamp). There are blackout blinds at the window. You have use of the whole of the downstairs - fully equipped kitchen, dining room, lounge and conservatory - so it's like your own home from home!
The sheer space available in this house makes living here really comfortable and enjoyable. You can stay in your room if you wish, or you can relax downstairs, perhaps on one of the sofas in the lounge :-)
Sumners is on the outskirts of Harlow, it's a quiet residential area with a small row of shops a few minutes walk from the house. There is a M&S Simply Food nearby, as well as a supermarket, chemist and fast food outlets at the neighbourhood shopping centre. Harlow itself has a number of restaurants including Nando's and Pizza Express, and some great pubs such as the Crown, the Queen's Head and the Rainbow and Dove.
The host canceled this reservation 3 days before arrival. This is an automated posting.
Wendy
2016-06-28T00:00:00Z
Rodzaj pokoju
Pokój prywatny
---
Rodzaj nieruchomości
Dom
---
Mieści
1
---
Sypialnie
Harlow, Wielka Brytania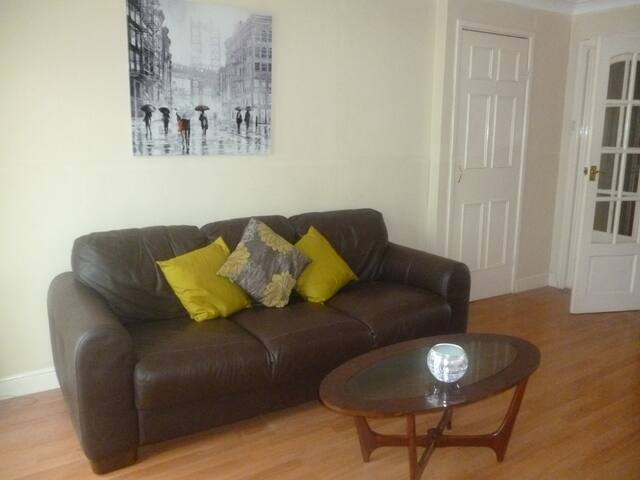 Ausreichend großes Doppelzimmer mit einem gemeinsamen Bad nebenan. Inklusive Schrank, Kommode, Küche, Waschmaschine und Bügelbrett.
Angrenzend an das Lee Valley, übersehen wir die schöne Admiral-See, die auf dem weitläufigen Kanalnetz gibt, einen natürlichen Lebensraum für Wildvögel und Waldtiere. Das Tal ist ideal zum Wandern, Wandern, Bootfahren, Radfahren und Outdoor-Aktivitäten im Sommer / Herbst.
Great location, stunning house , host charming, would return
Anne Michelle
2017-01-29T00:00:00Z
Great house in a great location.
Danny
2017-02-11T00:00:00Z
Rodzaj pokoju
Pokój prywatny
---
Rodzaj nieruchomości
Dom
---
Mieści
2
---
Sypialnie
Hoddesdon, Anglia, Wielka Brytania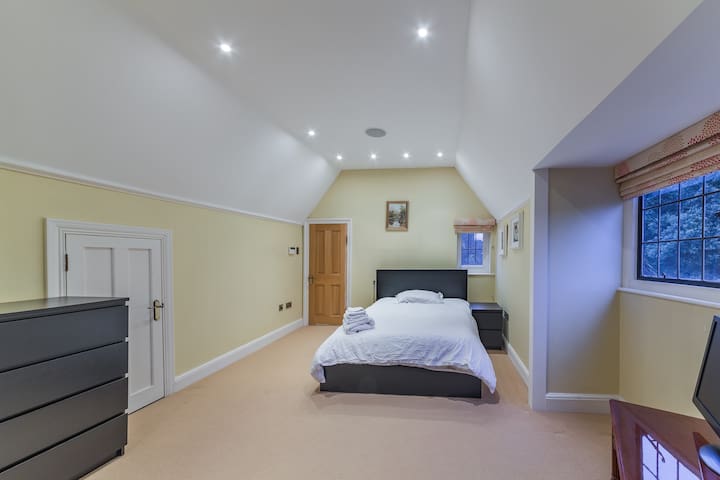 A very cosy room to rent in a modern 3 bed house. Parking, wifi, office, kitchen, lounge & large garden available for use. Family Labrador who is very friendly also lives here. Couples welcome. 10 minute walk to the town centre & less than a mile walk to Harlow town station.
Rodzaj pokoju
Pokój prywatny
---
Rodzaj nieruchomości
Dom
---
Mieści
2
---
Sypialnie
Harlow, Anglia, Wielka Brytania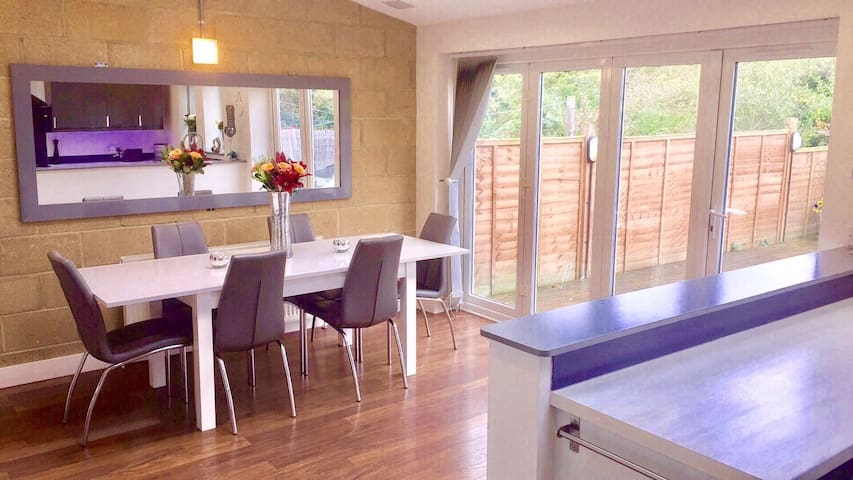 My place is close to the city centre, parks, great views, and restaurants and dining.
Rodzaj pokoju
Pokój prywatny
---
Rodzaj nieruchomości
Dom
---
Mieści
1
---
Sypialnie
Harlow, Anglia, Wielka Brytania
My place is close to parks and restaurants and dining. My place is good for solo adventurers and business travellers.
Rodzaj pokoju
Pokój prywatny
---
Rodzaj nieruchomości
Dom
---
Mieści
1
---
Sypialnie
Harlow, Anglia, Wielka Brytania
Newly refurbished bright and airy single room, situated in a quiet cul-de-sac 15 minutes walk to Hertford North station. Ideal for exploring the beautiful local counryside and villages but only 50 mins by train to London Moorgate. 2 mins walk to buses into the historic town of Hertford with its castle,theatre and variety of cafes and restaurants. The room has brand new furniture including a new bed, with a very comfortable memory foam mattress.There is also a blackout blind and central heating.
5-10 minute walk to local shops which include a co-op,fish and chip shop (with a reputation of being the best in the town ! ), bakers,post-office and chemist.
Beautiful house, great little room in perfect condition and a lovely host.
Lewis
2016-11-16T00:00:00Z
Great stay at Laura's place, clean and tidy, very welcoming and sociable hosts!
Glynn
2016-12-09T00:00:00Z
A very pleasant stay. No complaints
Edward
2017-03-19T00:00:00Z
Cosy comfortable room in a quiet house. Laura and John were very welcoming and good to chat with. I enjoyed a very relaxed stay
Margarita
2017-02-07T00:00:00Z
A warm and friendly welcome awaits you at Laura's.You will be treated as a friend or left alone as you choose.The room and house has everything to satisfy your daily needs.The location is excellent for Hertford and its environs.I would not hesitate to recommend Laura!
Ashok Arjan
2017-02-08T00:00:00Z
Lovely couple: friendly, welcoming, hospitable, warm, interesting to talk with them. comfortable home and room. I have stayed before and will do so again.
Bijal
2017-03-02T00:00:00Z
Hospitable hosts, comfortable home. Am staying again so all good.
Bijal
2017-02-16T00:00:00Z
Laura is very welcoming and the house and room are comfortable, clean and quiet. Happily stay here again. Dankeschön!
Claudia
2017-03-12T00:00:00Z
Rodzaj pokoju
Pokój prywatny
---
Rodzaj nieruchomości
Dom
---
Mieści
1
---
Sypialnie
Hertford, Anglia, Wielka Brytania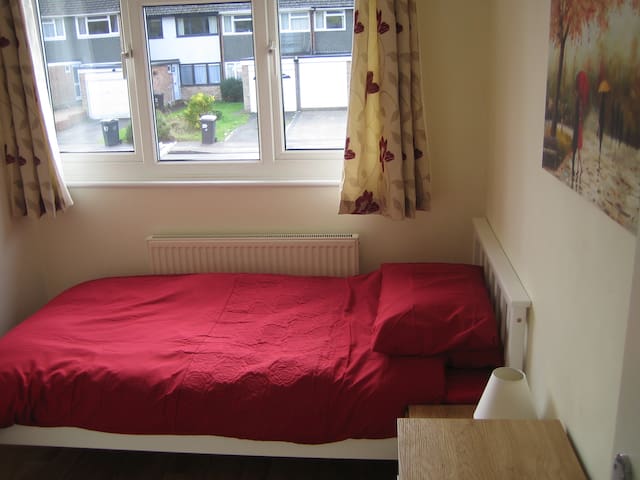 Rodzaj pokoju
Pokój prywatny
---
Rodzaj nieruchomości
Dom
---
Mieści
2
---
Sypialnie
Hoddesdon, Anglia, Wielka Brytania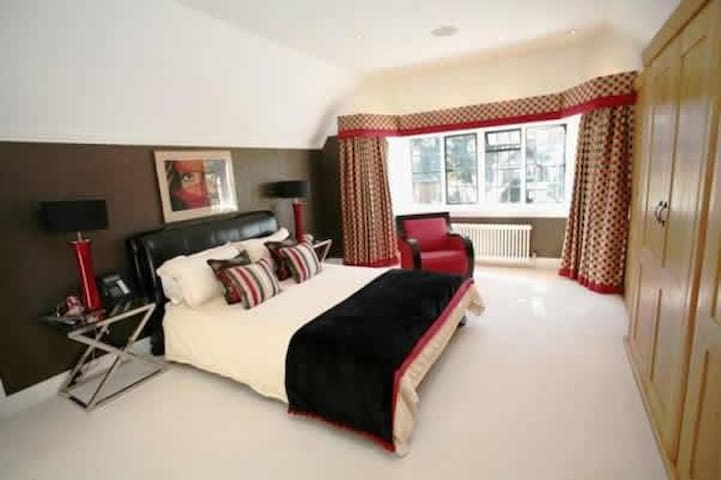 Hoddesdon - Airbnb
:
Średnia ocena:

4.83

/

5

gwiazdek od

263

gości
Wpisz daty, by zobaczyć pełną cenę. Obowiązują dodatkowe opłaty. Cena może uwzględniać podatek.