Come visit our beautiful country home, in a quiet neighborhood. Located just 2.5 miles from Hwy 99 and 15 minutes South of Fresno. Less than 2 hours away from Yosemite, Sequoia and King's Canyon National Parks!
Comfortable room with Tempurpedic mattress and television. Private bathroom and separate bathroom with shower access. Breakfast and coffee provided.
Of all the places I have stayed with AirBNB, this is my favorite. The hosts are very gracious, accommodations are 5 star and the location is excellent for my purposes. This being Christmas time, their Christmas decorations are superb. Merry Christmas
Bud
2016-12-21T00:00:00Z
StoneHaven couldn't be any easier or more comfortable! Want to be treated like a king by the most gracious and attentive hosts imaginable ? ... stay there !
Bryan
2015-12-11T00:00:00Z
Darle, the mother of Ashley, gave me a great welcome. Being in the spa outside in the garden at night under the stars was fantastic. I even swam at night in the beautiful pool. Great breakfast. Good talks. The day after we hanged out in the garden. Nicest i ve ever seen. Darle is a great host and warm person. I had a fantastic stay.
birger
2015-07-30T00:00:00Z
This is hard to review as just a private room. This is an experience. Stonehaven comes by it's name very easily. The room was as described with a bathroom which had a beautiful view. The landscaping is something else entirely. It is a retreat. You would think you were near a waterfall in the Sierras with boulders strewn around, creating side streams with their own waterfalls. The Hostesses were exceptionally gracious. I would not hesitate to return. Exceptional!
Bud
2015-08-26T00:00:00Z
Stonehaven is such an oasis ! I always look forward to my stays there. They couldn't really be more attentive than they already are. They even pre-heat the spa for me each evening before I arrive and send me off with coffee to-go each morning (after feeding me a nice breakfast). Feels more like vacation than business travel !
Bryan
2015-10-10T00:00:00Z
Ashley was not around this week but Darle her mom was and was very helpful and welcoming.
David
2016-08-06T00:00:00Z
It's such a comfortable experience that StoneHaven has become my home away from home. They treat me like an honored royal new guest each time ... even though I stay there every month.
Bryan
2015-11-24T00:00:00Z
I was welcomed with open arms. Ashley's mom was very kind and occomidating. I felt like I was at a resort.
David
2016-07-24T00:00:00Z
Rodzaj pokoju
Pokój prywatny
---
Rodzaj nieruchomości
Dom
---
Mieści
2
---
Sypialnie
Fowler, Kalifornia 93625, Stany Zjednoczone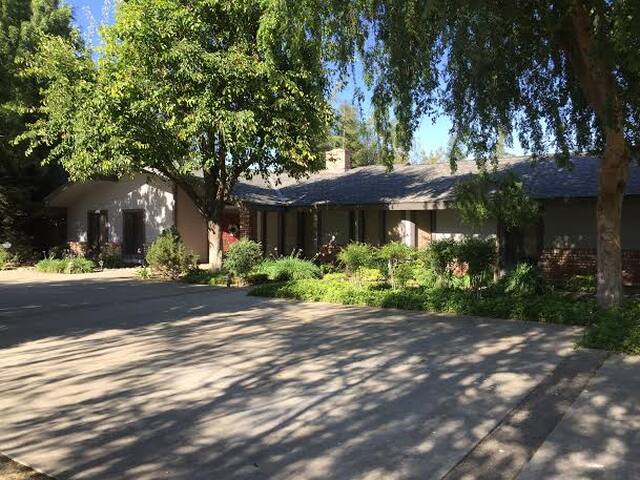 Quiet country home surrounded by orchards and vineyards but only 3 miles from the freeway. Less than two hours from King's Canyon, Sequoia and Yosemite National Parks! We are just 15 minutes south of Fresno, CA. Meet our gentle alpacas. We have 11 right now They love carrots if you happen to bring some! Cozy room with private bathroom and shower. Wireless, plenty of parking space. Swimming pool. Small towns nearby with good restaurants and stores. We are just "bed and breakfast" (i.e. we have jobs) with check-in any time after 6 p.m. and check-out time 10:30 a.m. If you stay more than one night we can certainly be more flexible on times. Beware, we have very friendly dogs........... We love meeting people from all over the world and we'd love to meet you! Barb and Charis
That's what airbnb is all about. Normally hotel reviews include location, cleanliness, quality of breakfast and similar boring stuff, but not here. Not that there was anything wrong with these - the location was great as a stopover for our trip between Yosemite and Death Valley, it was perfectly clean and I feel like coming back just for the banana bread. The real strength, however comes from the owners - Barb and Charis. We had nice chats in the evening and morning followed by giving breakfast to the friendly alpacas with their brand new haircuts. In which hotel can you get that? In the end, when we had to go it felt like leaving old friends. Our travel style is a bit rushed, which is a pity. We barely spend 12h at Barb's farm. Places like this deserve more time and if you have it will definitely recharge your batteries.
Georgi
2015-04-19T00:00:00Z
We had a great experience. Barb and Charis graciously introduced us to the alpacas and answered all questions. The room was great.
Alec
2015-05-28T00:00:00Z
Relaxing and low key place to stay-I felt very comfortable and at home! The pool was clean and refreshing and the room was very clean and comfortable. Barb and Kariss were great hosts!
Penny Lane
2012-08-20T00:00:00Z
Loved the stay at the Alpaca ranch. Barb was great. Barb had Some alpaca socks that I purchased for my family for Valentine's Day and really like them. Treat yourself to a pair, you will be glad you did.
bruce
2014-02-16T00:00:00Z
My boyfriend and I really enjoyed our stay at Barb and Charis' place! Between getting to feed their alpacas and getting swarmed by their extremely friendly dogs, it was basically the best airbnb stay ever. The breakfast was delicious, especially the banana bread! The hosts themselves really want their guests to enjoy their time there and I'm glad we chose this listing to stay at!
Tenisha
2015-06-27T00:00:00Z
My kids and I had a wonderful time! The alpacas are so very extraordinary! The Hostesses were just wonderful! We felt right at home and the kids accompanied them on the alpaca chores! The pool was divine as was the night time sky; filled with a million stars! We had the best sleep ever on the king sized bed. Thanks for a great stay!
Angela
2012-08-21T00:00:00Z
SUCH wonderful hosts: we felt like we were staying with family and very welcome. The alpacas were so cool too! Highly recommend this great experience!
Ben
2015-06-06T00:00:00Z
From the beginning Barb and Charis were fantastic hosts. Barb stayed up to greet us despite our late arrival on the first day of our trip. The accommodations were clean, affordable, and delightful. We enjoyed their company as well as the dogs and alpacas, and they even let my wife bottle feed the baby. I would recommend staying here for anyone enjoying the national parks or passing through Central California. I am so glad we made the decision to stay at Barb and Charis' lovely home during our Labor Day weekend.
Ramy
2014-09-01T00:00:00Z
Rodzaj pokoju
Pokój prywatny
---
Rodzaj nieruchomości
Wikt i opierunek
---
Mieści
2
---
Sypialnie
Fowler, Kalifornia 93625, Stany Zjednoczone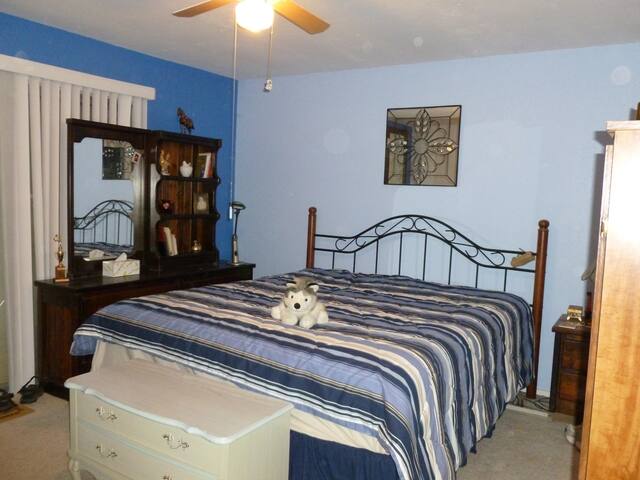 This is a two bedroom (URL HIDDEN) have your own (URL HIDDEN) Internet is available 24 hours of the day,tv is available to your (URL HIDDEN) (URL HIDDEN) only alone with my two year old daughter.
Awesome stay. Simple home. Reuben is an amazing host.
Christina
2016-08-16T00:00:00Z
One of the most hospitable and generous hosts I've ever met on Air B&B! Could be a little better with his communication though
Ryan
2016-12-03T00:00:00Z
Reuben is a very kind, friendly, caring, respectful host. I stayed for 11 nights and felt very welcomed throughout. The apartment complex is gated so it's extra safe. I really appreciated having a refrigerator in the room; the WiFi worked really well, the ventilation system was top notch and the bed was very comfy. For all of the amenities... it's a very reasonable rate; I saved hundreds of dollars by staying Chez-Reuben instead of staying at a hotel. Thumbs up!
Jeremy
2016-10-18T00:00:00Z
i enjoyed meeting Reuben and exploring that part of fresno.the room was big and comfortable
asaf joe
2016-11-05T00:00:00Z
Quiet host and such a gentleman. Ruben helped me carry all of my things upstairs. I work the graveyard shift so I sleep during the day, therefore I shouldnt have to express the importance of staying in a place where I can get rest during the daytime hours. I didn't see Ruben much since he goes to school but when I did it was only for a brief moment. Thanks Ruben I enjoyed my stay.
Meticia
2016-07-25T00:00:00Z
cool place !
Himanshu
2017-02-06T00:00:00Z
Reuben is an awesome guy! Room was very clean and bed super comfy, fast wifi connection also. Reuben was very friendly by inviting me to have dinner with him over a great conversation about life, I can safely say that I made a new friend :)
Ismael
2016-06-01T00:00:00Z
Reuben responded quickly to my last minute request. He had to work and made sure his cousin greeted me and showed me where everything was. The bed was comfortable; I slept well.
Tama
2016-06-13T00:00:00Z
Rodzaj pokoju
Pokój prywatny
---
Rodzaj nieruchomości
Apartament
---
Mieści
1
---
Sypialnie
Fresno, Kalifornia 93727, Stany Zjednoczone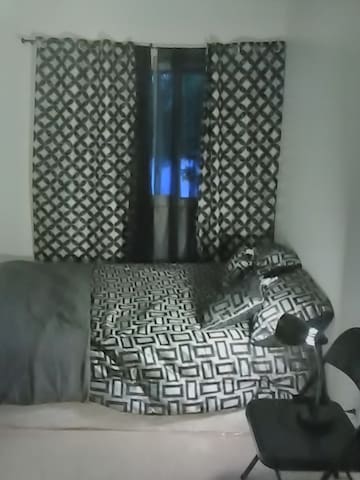 My place is close to public transport and the airport. You'll love my place because of the coziness and the location. My place is good for solo traveler nurses and respiratory therapists and furry friends (pets). Only.
You will have your own bathroom and walking closet..
Is very family oriented and gated community.. quiet and great neighbors.
Alicia kept in touch during my commute to her house. The rainy weather delayed arrival. She adjusted her schedule to be at the home to greet and assisted with moving my stuff into home. Her home is lovely in a quiet neighborhood - easy in and out, access to all main hwys including airport. Very helpful to direct when GPS is wacky! Easy to talk to. Son is a young gentleman with a welcome smile. Highly recommend to hang out for short or long stay.
Lydia
2016-11-20T00:00:00Z
Rodzaj pokoju
Pokój prywatny
---
Rodzaj nieruchomości
Dom
---
Mieści
1
---
Sypialnie
Fresno, Kalifornia 93725, Stany Zjednoczone
PARK LIKE SETTING CONDO 1450 sq feet FULLY GATED AND SECURE WITH A 2 CAR GARAGE. CLOSE TO THE UNIVERSITY OF PACIFIC COLLEGE, KINGS CANYON THE SEQUOIAS, SAVEMART CENTER, DOWNTOWN, Fresno FAIRGROUNDS, FREEWAY, SHOPS, MALLS AND FOOD CENTERS! Pool and Jacuzzi, washer and dryer.
Rodzaj pokoju
Całe miejsce
---
Rodzaj nieruchomości
Kondominium
---
Mieści
6
---
Sypialnie
Fresno, Kalifornia 93727, Stany Zjednoczone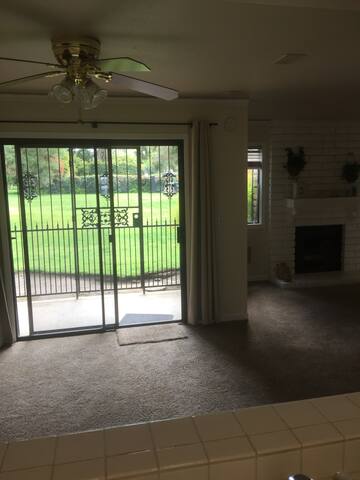 Rodzaj pokoju
Całe miejsce
---
Rodzaj nieruchomości
Apartament
---
Mieści
2
---
Sypialnie
Fresno, Kalifornia 93706, Stany Zjednoczone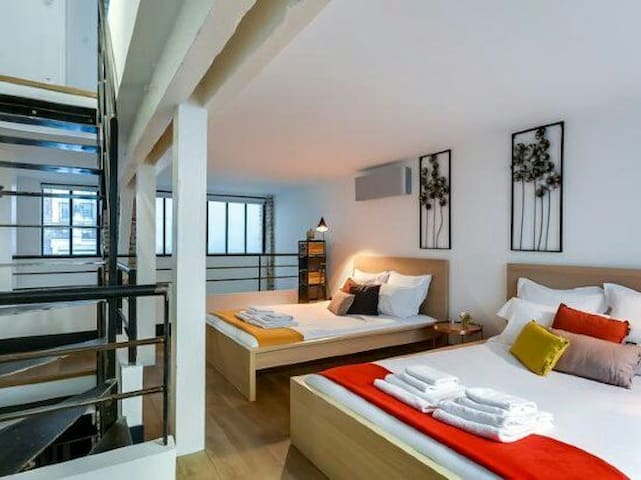 Wpisz daty, by zobaczyć pełną cenę. Obowiązują dodatkowe opłaty. Cena może uwzględniać podatek.