My place is close to The River Wear, the Weardale Way, walks, hill climbs. You'll love my place because of the cosiness, the views, the location, the open fire..
7 Front Street is a traditional stonebuilt Weardale cottage, one of a small row of cottages in the hamlet of Daddry Shield. The cottage comfortably sleeps 4 and affords peaceful rural holidays to couples and small families. The cottage is pet and child friendly and is warm and welcoming with a sitting room with open fire and a kitchen with dining area to the ground floor and a family bathroom with two bedrooms to the first floor: a master bedroom with double bed and a second bedroom with two singles.
The cottage has outstanding views of Weardale, 'The Undiscovered Dale', from every window and is just a short walk from the river Wear and the Weardale Way. The cottage is equipped with all standard modern conveniences including microwave, fan assisted oven, washer dryer, TV with integral DVD and Freeview and a selection of board games. The cottage is just a short walk from the Weardale villages of St Johns Chapel and Westgate, both of which can offer pubs, shops, a cafe and children's play areas as well as numerous footpaths for ramblers and hillwalkers.
Great rural place to stay, wonderful house and welcoming host. Just fantastic.
Chris
2017-03-11T00:00:00Z
What can i say, what a fabulous cottage!! Home from home with everything you need. Warm cosy and nostalgic we loved every second. Would highly recommend!! 5 star plus. Many thanks to Sarah for the coffee and wine!
Tracey
2016-10-31T00:00:00Z
Fantastic house and host. Thanks for the coffee, wine and flowers.
Chris
2017-03-31T00:00:00Z
The cottage is quaint and well kept, and has gorgeous views both front and rear. Communication from Sarah was perfect and the ease of rental made the whole trip effortless. Little touches like the wine and coffee left for our arrival was welcome after a snow journey to the cottage which is in a quite, but central area. The location is perfect for exploring the North Pennines and we visited, Durham, Hexham, Hadrian's wall, high force waterfall walk and loads of other local villages. There is a coop 2 minutes drive from the property and a pub 5 minutes away too. I live near the West Pennine moors, but the vastness and untouchness of the north pennies just need to be seen in any season and i would highly recommend this property to make the trip perfect.
Steven
2017-02-19T00:00:00Z
I loved my week in Daddry Shield. This cottage is beautifully furnished and decorated, with some lovely antiques and a sense of respect for its history and the local area, rather than having been put together out of the Ikea catalogue. It really felt like a home, rather than a rental cottage (incidentally, it had the best library of books of anywhere I've stayed!). There is everything you need in the kitchen, including basics like salt, pepper and teabags, and Sarah had left out a bottle of red wine and packet of coffee, which was a welcoming touch. I stayed in January, and it snowed; I loved lighting the coal fire, which made the living room really toasty. The rest of the house is heated by storage heaters and Sarah had kindly left extra rugs and blankets. There is an immersion heater for hot water (and for baths!) For basics (including coal and kindling) the Co-op is ten minutes' walk away, in St John's Chapel, where there is also a cafe and pub. There are some beautiful walks in the local area that can be done straight from the cottage – but stick to well-used routes as I found that some rights of way across farmland are not readily accessible. One of the best things about staying at this cottage is the views. I loved watching the farmer and his sheepdogs at work on the farm across the road, and best of all, seeing the light of the sunrise and sunset move slowly across the opposite flank of the dale each day. Weardale is a uniquely beautiful place, and I can't recommend this lovely cottage highly enough.
Melissa
2017-01-14T00:00:00Z
We really enjoyed the quiet time looking at the fireplace, reading some books and coloring. The walk from St. John's Chapel to Daddry Shield was very good for little ones, especially the beach of pebbles from so many different materials.
Luz M.
2017-01-05T00:00:00Z
Rodzaj pokoju
Całe miejsce
---
Rodzaj nieruchomości
Dom
---
Mieści
4
---
Sypialnie
Daddry Shield, Anglia, Wielka Brytania
La capella al turó és una conversió d'un boutique de capella metodista a prop de Middleton-in-Teesdale. Ocupa un lloc impressionant, amb belles vistes a través d'Alt Teesdale prop dels Peninos i de la famosa cascada High Force.
Aquesta casa de vacances es compon d'una cuina gran i totalment equipada, una sala d'estar àmplia i acollidora, quatre habitacions i tres banys moderns i està disponible per a estades curtes (mínim de 3 nits) i les reserves setmanals. Per a estades més curtes, el registre és a partir de les 2 pm i la sortida a les 11 hores. Per a les reserves setmanals, dia de canvi és el dissabte amb el check-in des de les 4 pm i sortida a les 11 del matí. La capella té capacitat per a 7 persones. A la planta baixa es troba: - Una sala d'estar espaiosa i molt ben dissenyat amb una estufa de llenya per a les tardes acollidores - Una cuina gran i totalment equipada amb un impressionant menjador - Un ampli dormitori amb un llit de dia (ampliable al doble), que s'adapta bé un únic hoste o una parella - Una cambra de bany de luxe dissenyat amb una banyera amb potes i dutxa A la primera planta es troben: - Dos còmodes i decorades amb elegància habitacions de matrimoni amb separada en-s'adapti a - Una habitació individual (més adequat per als nens)
La capella al turó ocupa una situació impressionant, amb belles vistes a través d'Alt Teesdale, una zona declarada d'excepcional bellesa natural. La propietat es troba en una posició aïllada i s'accedeix per un carreró sense sortida que condueix també a una granja propera. La capella té una ubicació ideal per descobrir la preciosa vall Teesdale, amb la seva abundància de passejos increïbles com el Camí Pennine o monuments naturals, com la cascada High Force que es pot arribar en 20 minuts a peu.
Everything was exactly as described and pictured if not more beautiful. The instruction pack that Anna emailed me a few days before the trip about the chapel was incredibly helpful, explained everything literately. Felt like a real escaping treat for the family and friends, and the surrounding view was also impeccable!
Gloria
2015-09-21T00:00:00Z
We have just spent 3 nights at the chapel but would have loved a longer stay. There were 6 adults and the space felt more than big enough for us to share. The whole house was spotless when we arrives and Nathan the caretaker introduced himself while dropping off some extra towels which was nice. The kitchen is very spacious and has all the equipment and utensils you could hope for. But I have to say the real star is the amazing location of the chapel. In every direction as far as you could see there were rolling green hills and it was a joy to look out of our bedroom window every morning (we were very lucky with the weather, sun every day!) We saw grouse, lapwings and flocks of starlings every day. The nearby waterfalls were spectacular and we did a couple of more adventurous walks armed only with an OS map and some food supplies. Would love to return in future, thanks Anna
Patrick
2017-03-26T00:00:00Z
The chapel is great! Thanks a lot for great communication and everything was just perfect!
Markus
2016-02-21T00:00:00Z
This space is great for both couples, families and small groups of friends and is absolutely gorgeous. The architects and designers have done a standup job with the renovations. The pictures did not do it justice, even better in person and just as good as the most expensive hotel you could book in the entire vicinity. Everything was thought of to accommodate the fussiest of guests from an iPad and Apple TV to televisions in every room, a guest basket of snacks and even a stock of coal to bbq and wood to keep the fire going. It was a fabulous trip for me and my friends!
Rachel
2016-10-06T00:00:00Z
Chapel on the Hill is wonderful. A truly magical property and location.
alastair
2015-10-31T00:00:00Z
We had a wonderful stay in this beautiful converted chapel. It is somewhat isolated, but that was what we wanted. Fabulous scenery wherever you looked. Lovely little villages nearby. Each evening we cooked for ourselves and had everything necessary to hand. The most extensive 'how to' manual I have ever seen! (Very helpful.) Anna kept us well informed beforehand and there was a lovely welcome pack when we arrived.
Stephanie
2016-07-29T00:00:00Z
In the English landscape one can not miss the sheep and chapels. It was so nice to live in a chapel for a couple of days. Everything was just perfect!
Jan
2015-07-30T00:00:00Z
Everything about this place was wonderful - would love to have stayed longer!
Emily
2016-07-12T00:00:00Z
Rodzaj pokoju
Całe miejsce
---
Rodzaj nieruchomości
Dom
---
Mieści
7
---
Sypialnie
Forest-in-Teesdale, Anglia, Wielka Brytania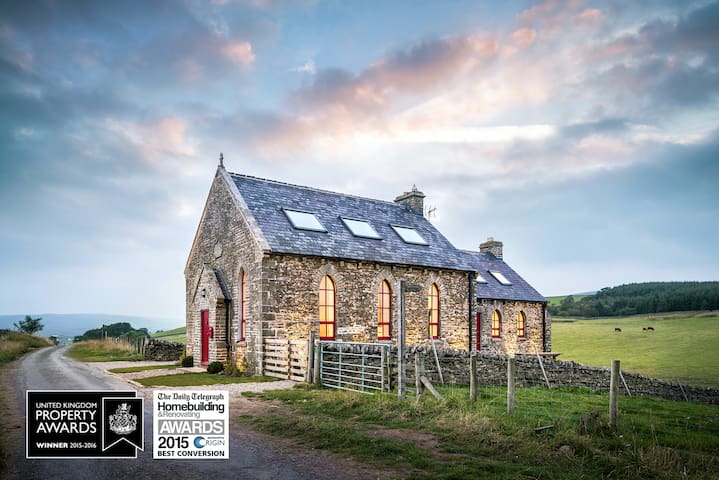 Welcome to my Coach House! We converted The Coach House from a genuine 18th Century coaching house in the historic village of Middleton-in-Teesdale, an ideal base for the Pennine Way. We are pet friendly so feel free to bring your best friend and enjoy private parking and a riverfront garden. The 2-bedroom Coach House can sleep four, is nestled in the heart of the village. Pet friendly, private parking and riverfront garden. And, yes, there's free Wi-Fi, too.
Had a lovely stay at Jenny's cottage. The location was perfect for some very scenic walks including High Force waterfall. The cottage itself was cosy and safe with everything you could need. The double bed was incredibly comfortable. Jenny was just next door and kindly assured us that she was on hand should we need anything, but we didn't. A truly relaxing getaway, especially suitable for people wishing to take their dog without the worry of them escaping. Our Labrador loved it there and slept for a week after all the walks. Thanks Jenny, I'm sure we'll see you again!
Lindsey
2017-01-04T00:00:00Z
We had a lovely weekend in exceptional weather which showed Teesdale at its very best. The Coach House is an ideal place to be, with easy access into upper Teesdale and the waterfalls. The big sitting room, with beams, is just where you want to be after a long walk (and a long soak in the bath), and the pub and restaurant next door make it even better. We are planning to be back in Spring for the flowers and birdlife. Thank you, Jenny, for a great stay.
Jonathan
2016-10-04T00:00:00Z
Jenny was a lovely host, she was quick to respond to emails and was friendly and helpful. The house was in a great location both for amenities(great food and friendly people in Teesdale Hotel just across the road and great coffee in 1618, just down the road). There are lots of walks you can do from the house so no need to use the car once there. A great place for relaxing and getting out of the rat-race!
claire
2016-09-01T00:00:00Z
We had a great few days at The Coach House which is set in a beautiful little courtyard and was very quiet. Cottage is comfortable and had everything we needed. Lots of things to do, places to eat and drink plus fab walks right on the doorstep. Jenny is a wonderful friendly host and made us feel very welcome. Thank You
Ken
2016-08-28T00:00:00Z
We loved the cottage from the beginning. It's even better than the photo. A great location, right in the centre of town yet secluded.... and a river running by.. The cottage was warm and toasty in cold February. French doors open out into a paved yard. Jenny is a wonderful caring, welcoming and efficient host. We had our own parking spot out front. Great French restaurant right next door and fish and chip shop a few doors down. A wonderful base for visiting our family and friends. Couldn't have been better!!
Irene
2017-03-01T00:00:00Z
A lovely country cottage in a picturesque village. The terrace overlooking the river was a particular highlight. As a host Jenny was very welcoming and went out of her way to ensure that the cottage was toddler friendly, even providing a toy box.
Roz
2017-04-03T00:00:00Z
We were delighted with our stay in Jenny's renovated coach house in Middleton-in-Teesdale. The coach house was warm and cosy with a well-equipped kitchen. We celebrated Christmas there and had everything we needed to make a special meal. Jenny had thoughtfully decorated for Christmas with two Christmas trees and other ornaments. She was a kind and thoughtful hostess who made us feel completely welcome. Middleton-in-Teesdale is located in a beautiful spot in the countryside, within easy reach of many attractions including York, Hadrian's Wall, Durham, and the Lake District. Do NOT miss High Force waterfall just up the road - truly spectacular. We had a lovely week here in every way, especially as we wanted to get away from it all. Thanks Jenny for such a lovely experience!
Jenny
2016-12-28T00:00:00Z
Rodzaj pokoju
Całe miejsce
---
Rodzaj nieruchomości
Dom
---
Mieści
4
---
Sypialnie
Middleton-in-Teesdale, Anglia, Wielka Brytania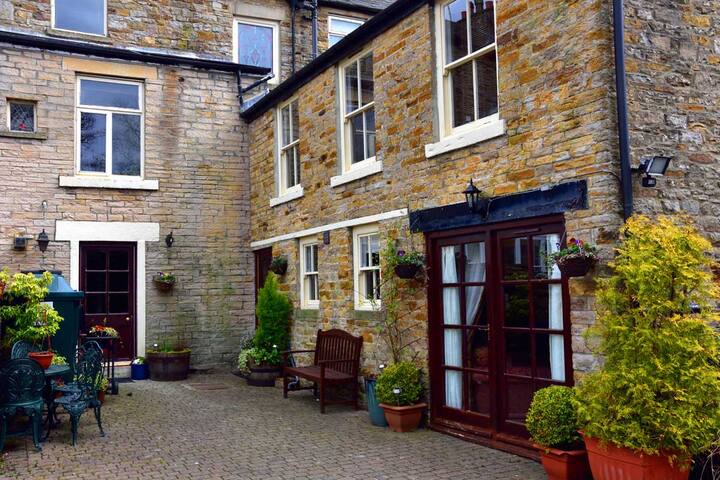 Nuestra casa de piedra con carácter de 150 años en el bello Alta Weardale, Durham tiene capacidad para 5 personas. Situado en el pueblo de Westgate, inmediatamente detrás de la calle principal. El pub cervecería local sirve cenas (con reserva previa). Tenga en cuenta que debido a la edad y la construcción de la casa de campo, con lo que los pisos de piedra se colocan directamente sobre la tierra, los niveles de humedad son más altos que en las casas modernas, y usted puede notar un ligero olor a humedad como resultado.
Cottage Weardale puede dormir hasta 5 personas - hay una cama doble y dos camas individuales, además de una cama individual plegable. La casa fue originalmente dos "uno a uno hacia abajo" casas de los mineros, ahora unidas entre sí. Se ha mantenido elementos originales, y tiene dos escaleras separadas a los dormitorios. El salón tiene una estufa multi-combustible y el comedor cuenta con un combustible sólido Rayburn cocina. Una cocina pequeña pero bien equipada conduce fuera de la sala; y también en la planta baja se encuentra el cuarto de baño con lavabo e inodoro. La habitación doble tiene su propio baño privado y lavamanos. Tenga en cuenta que la piedra marcado planta baja puede sentir frío y por lo tanto, se aconseja a los invitados que traigan zapatillas.
Westgate es un pueblo muy tranquilo, pero es parte de la comunidad más amplia de Weardale pequeñas ciudades, pueblos y granjas. El caminar por la zona es fantástico, y la historia de la minería de plomo de la zona añade una capa adicional de interés histórico para una zona hermosa y robusta. Alta Weardale es parte de los Apeninos de la zona Norte de excepcional belleza natural, y está también dentro del geoparque, que tiene su propia geología única.
Chris' communication through out was excellent. We loved the cottage, it was homely and unique. Chris recommended an enjoyable walk for us, we couldn't believe how much wildlife we saw - rabbits, pheasants and lots of different birds. The local pub was just as welcoming and we had a lovely meal and drink there. It was handy to be able to walk to an eating place. Thank you for everything Chris.
Hayley
2015-03-09T00:00:00Z
We didn't meet Chris, but she always replied promptly and the information provided was clear and useful. The cottage is simple but well-equipped, comfortable and atmospheric. We ate breakfast in the garden on both mornings. We spent the whole weekend in Weardale It is absolutely beautiful: once you are there you don't want to leave. We would recommend the house and the area to anyone.
Kattalin
2016-05-31T00:00:00Z
A delightful cottage - we've had a lovely weekend of walking, relaxing, reading by log fires and exploring Westgate and the surrounding area. Communication from Chris before our arrival was excellent, the cottage was as described and as shown in the photos. There are lots of lovely walks from the cottage; we recommend using the walking guide Chris had left out.
Amy
2016-10-31T00:00:00Z
What a brilliant little cottage and a lovely village. It was perfect for us cyclists - plenty of quiet routes to take (challenging too). Local pub was brilliant - very friendly and great food!
Niall
2016-08-29T00:00:00Z
The arrangements for access were clear and we communicated easily with Chris. Our stay was short but despite some rain we sampled the beauty and historical interest of the area. The accommodation was as described and well-equipped. Plenty of information provided. Neighbours were helpful and the local pub offers a good meal.
Ken
2015-09-14T00:00:00Z
This traditional cottage is perfectly located for walks around the North Pennines. We loved our stay here - Chris provides you with detailed instructions all around the house to make your stay easy, safe and comfortable. There are also board games & a vast collection of great music cassettes for very fun evenings around the fire. The kitchen is well equipped, but if you prefer going out, we also had fantastic meals in pubs around the area. Highly recommend if you love walking and are looking for a relaxing getaway.
Monica
2017-01-03T00:00:00Z
Just as described right down to the cold floors!
Thomas
2017-01-29T00:00:00Z
Chris's place was awesome for friends to hang around or for family stay. Communication was spot on. Would definitely recommend. If you have a car you should stay there to enjoy nature
Mimi Ammelia
2017-04-09T00:00:00Z
Rodzaj pokoju
Całe miejsce
---
Rodzaj nieruchomości
Dom
---
Mieści
5
---
Sypialnie
Westgate in Weardale, Durham, Wielka Brytania
Beautifully located, Rose Cottage is a cosy Dales cottage & dates to 1743. With a large working fireplace & beams, it provides a comfortable family home & could easily accommodate 2 families or a group of friends. Set on the river Tees, Cotherstone was voted one of the top 10 English villages. It is 4 miles to Barnard Castle. It is ideal for guests with children & dogs. We are 2 miles from Lartington Hall a popular wedding venue. It is a good base for trips to the Lakes & stop off to Scotland.
My cottage is quirky and decorated with vintage finds and local art. There is a family kitchen, fully equipped with both modern and vintage kitchenalia and a huge stone sink which is over 100 years old! There is a range cooker and a large fridge freezer. On your arrival there will be juice, milk and fresh bread/ bakes. There is tea and coffee, sugar and basics for cooking such as oil, salt, pepper & spices-all fresh and usually kindly donated by previous quests! There is a small table and a few chairs, ideal for breakfast. A large pine dresser is filled with glasses, plates, cups and saucers, cake plates and vintage china. There are plastic cups for children, pots, pans and baking trays and lots of salad / serving bowls. It's a good sized kitchen for a cottage and great for socialising! The dining room has a table which seats 8 and a large bookcase with a good selection of local books and maps & games, There is an open fireplace filled with logs and a gas cast iron stove. With beamed ceilings and a big open fire, the living room has comfortable sofas and arm chairs. There is a CD player and lead to attach your phone to for your own choice of music. In the old school cupboard there are 100's of DVDs ( the TV has an integral DVD player). There is a wonderful large open fire. We always set the fire ready to light and leave logs, coal and matches. The fire is cosy and guests always enjoy the ambiance it creates. There is a downstairs loo and laundry /boot room. Upstairs there are 4 bedrooms. Each bed has a good mattress, doubles are memory foam. Beds are made up with fresh linen and clean throws and good duvets. We supply towels. Each bedroom is furnished with care with vintage rugs and furniture. There is a large family bathroom. Outside there is a small garden and patio area. There is a BBQ, deck chairs and jali table for good weather. During the summer months there will be fresh herbs in the garden. The garden leads to a beautiful river- great for walking and there is a football pitch, It is child and dog friendly. There is a travel cot and a high chair and baby seat for a chair. There are dog bowls for dog guests. There is an extra Z bed for an extra single guest and a sofa bed, also for a single guest so I could accomodate 9/10 guests if for example children shared rooms and used the Z beds.
The location is beautiful and Cotherstone is a pretty and quiet village just 4 miles away from Barnard Castle. There is an excellent pub opposite the cottage which serves good fresh food and reals ales. You may want to book in advance so check out the Fox and Hounds, Cotherstone link online. Brook House cafe is a few minutes walk along the village and offers home cooked food and bakes and has great reviews. You can take your own wine. There is a menu and contact details in the cottage. There is a small local shop for basics and a post office inside. They sell the local Cotherstone cheese. The Red Lion pub is in the middle of the village. It is a traditional Dales Pub and serves good ale. The pub was in the 90's comedy 'The Fast Show'. Ted and his boss, the Toff used to drink there in the famous 'Ted' sketch. It's worth a visit for a pint. There is a good playground for children with some great equipment and cycle track. It is at the far end of the village near the church. There are walks from Cotherstone to Romaldkirk and Barnard Castle. The nearby High Force,, the biggest waterfall in England and Low Force waterfalls are well worth a visit at anytime of the year. The area is a brilliant place and base from which to explore the Yorkshire Dales or the Lakes. If you are travelling from or to Scotland it is an ideal place to stop off and break the journey for a day or two. Teesdale is a wonderful working Dale, unspoilt & outstanding countryside with waterfalls and moorland. It is fabulous for walkers, and a magical place for children and guests with dogs. Cotherstone really is a perfect place to holiday with dogs- I have 4 and they love their walks in Teesdale. We are very close to popular weddings such as Lartington Hall, The Morritt Arms and Headlam Hall Spa. If you are visiting from a city, coming to Cotherstone and Teesdale might be like stepping back in time. The location is beautiful and the pace slow. It's a different lifestyle. My guests who book the cottage for just one or two nights usually wish they had stayed longer or plan to return in reviews. I am sure you will like Cotherstone and will be impressed with the countryside & the people :)
It was my sisters birthday, and upon arrival without asking there was a bottle of cava, a cake made in the fridge and bunting put up. All guests loved the cottage and wish we had longer to stay here has the area was beautiful too. Everything was provided and all our needs were catered for. The DVD collection was amazing.
Alex
2016-09-18T00:00:00Z
This little lovely cottage is just the best, it is so cute and quirky. It did the job perfectly! The bedroom set up was just perfect, can't find many places with this amount of really comfy, double beds! The house its self is big, cosy and reasonably tidy. The fresh cookies and cakes was a real treat when we got in. Washed down with some decent coffee, made all the difference!! The fire was all set up for us, even in August we had to have a go! It made our evening, while playing with some of the board games. Trivia, we our fave! The pub across the road and café further up the street were fab and definitely recommend paying a visit too! There was a few hiccups, but all sorted very quickly. Can not thank Andrea and Morgan enough! Their hospitality just amazing, you can tell they care and you and really make you feel at ease! Thank you, would recommend to anyone!
Beth
2016-08-06T00:00:00Z
We had a lovely stay at Rose cottage. Andrea is a great host and had left us bread, milk, cake, tea and coffee (all the little things that make you feel extra welcome. The cottage was clean and tidy and in a lovely location. We had a lovely walk along the river to the nearest town and Barnard castle. We will definitely be visiting again. Next doors duck eggs were beautiful!
Parisa
2016-05-31T00:00:00Z
We arrived quite late but Andrea had left good instructions enabling us to get into the house in her absence. The apartment itself was quaint and comfortable, an old structure with evidence of its age abundant but to me charming. There was adequate room for the six of us and we all slept quite comfortably. We had the misfortune of arriving in an unusual late season cold break -- it actually snowed a bit our first night there and froze the second -- and it took awhile for the apartment to get adequately warm. That said it did eventually warm up enough and it gave us good excuse to use the fireplace which we did all enjoy. I had not cooked over gas for some time but I found it easy to adapt to. Overall our experience with Andrea and in her property was quite positive. The hot water needs to be fixed but in general I can and do recommend her and her property. Oh, I do need to mention that if you are 5'9" or taller lower you head when you enter the apartment.
Gary
2016-05-01T00:00:00Z
Amazing Experience
Peter
2016-09-06T00:00:00Z
We had such a nice time at Andrea's cottage. We were three couples plus three dogs and had plenty of space. The kitchen is well equipped, a nice big table for group meals in the dining room and the living room is cozy with the big fire. The beds are big and comfy. Andrea even left us some yummy Easter treats which were well received after a long drive. Andrea was very accommodating and didn't mind when we had a last minute change to the booking. The village is very pretty, nice walks nearby and friendly service from the good pub across the road. We wished we could have stayed longer and hope to return very soon!
Kimberly
2016-03-29T00:00:00Z
Andrea's cottage is in a wonderful part of the country and had everything we were looking for for our weekend get away. We were two families with four children and had ample room in the cottage for everyone. A great kitchen, lounge and dining room, and four bedrooms. We made good use of the open fire and enjoyed exploring the local area, not venturing far but loving the scenery and adventuring by the river. Thanks to Andrea for all the welcoming treats - they all went down very well :) Highly recommended.
Jo
2016-11-20T00:00:00Z
We had a lovely time at Rose Cottage. The location was great - village very cute and right near the river for some lovely walks. The cottage itself was warm and welcoming, and we loved having the fire roaring in the evenings! Communication with Andrea was easy, and when we had a minor problem with the door she was immediately on hand to help. We are already planning another trip back, so we would definitely recommend staying here!
Amy
2016-04-02T00:00:00Z
Rodzaj pokoju
Całe miejsce
---
Rodzaj nieruchomości
Dom
---
Mieści
8
---
Sypialnie
county durham, Anglia, Wielka Brytania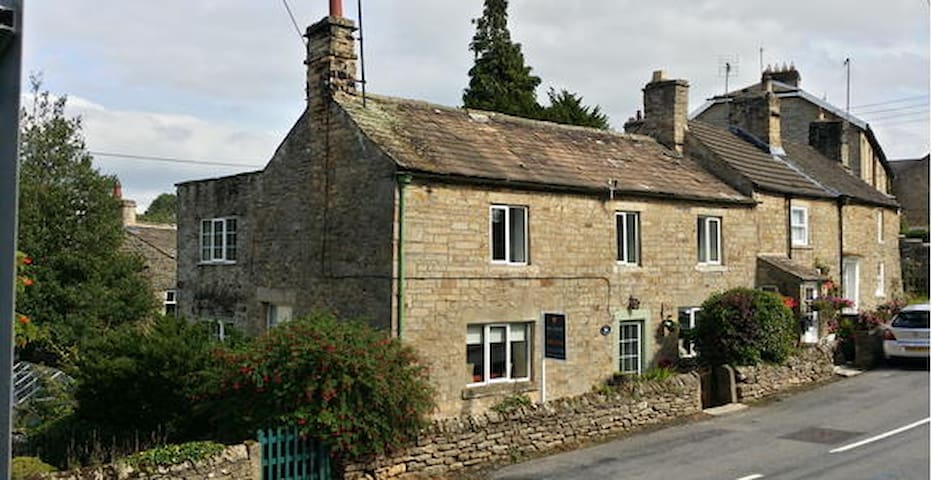 Weardale Cottage is a delightful self catering cottage situated in the North Pennines Area of Outstanding Natural Beauty (AONB), in the charming village of St John's Chapel. The fully centrally heated cottage has a cosy sitting room with log burner,
Weardale Cottage is absolutely perfect! Located in a beautiful little village. The cottage is decorated wonderfully, very comfy beds, soft bedding and towels. Great utilities, dishwasher, washing machine and dryer! Lovely welcome pack with essentials, biscuits, bread, crisps and wine. We had a fantastic 3 night stay, it was very restful and just what we needed. Helen is great, very informative and kept me up to date via email. There's also a fab little pub just two doors down! We would definitely recommend Weardale Cottage. Thanks :)
Daisy
2016-12-30T00:00:00Z
Rodzaj pokoju
Całe miejsce
---
Rodzaj nieruchomości
Dom
---
Mieści
4
---
Sypialnie
St.John's Chapel, County Durham, Wielka Brytania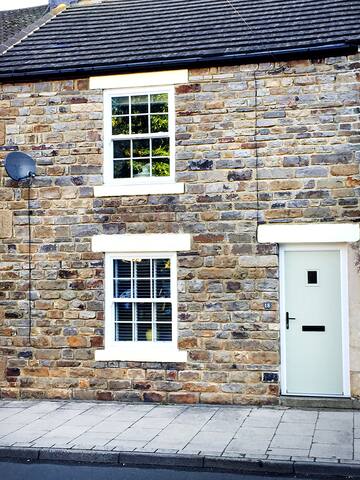 Deux chambres confortables, un lit double, un jumeau (énumérés séparément) disponibles dans un confortable chalet traditionnel près de la rivière Tees, Barnard Castle avec le Musée Bowes, le centre des arts « Le Witham », Lartington Hall, Eggleston Hall Gardens, cascade High Force , Hamsterley Forest, Kynren au château d'Auckland, au cœur du Yorkshire Dales et à moins d'une heure du Lake District. Vous allez adorer ma place en raison de son emplacement dans un village pittoresque avec deux pubs accueillants et un café pittoresque.
Ma maison est située sur la route principale dans une ruelle calme, paisible avec vue sur les champs avec des chevaux, des moutons et des vaches. La salle de bain qui dispose d'une baignoire haut rouleau et miroir millésime donne sur la campagne. Le salon est meublé avec des meubles de 1930 (y compris voler des canards sur la cheminée!), Cheminée d'époque, et a invités du piano sont encouragés à utiliser. Vous serez servi un délicieux petit-déjeuner maison dans la salle de petit-déjeuner et je peux fournir les repas du soir si nécessaire. La chambre a antique (et confortable) lit avec des draps et des serviettes et une belle vue sur le jardin. Il est à seulement cinq minutes de Lartington Hall et à 25 minutes de l'événement Kynren fantastique au Château d'Auckland. Il y a 2 pubs à distance de marche qui servent la bière et des plats à la maison. Il y a aussi un café local qui sert une cuisine de 9 - 4 sept jours par semaine avec le déjeuner du dimanche qui sont extrêmement populaires. Il y a aussi un bureau de poste et boutique Général.
We stayed at Rachels for 6 nights in September. We were made to feel welcome as soon as we walked in and continued to feel welcome throughout our stay. The room was a very good size and we had our own bathroom and sitting room. The breakfasts were excellent and we highly recommend asking Rachel to cook your evening meal if you get chance. Cotherstone is a beautiful village not far from many attractions and places of interest, including Beemish and the Lake District. It is well worth a visit.
Alexandria
2016-09-18T00:00:00Z
Village pittoresque, petite rue fleurie, jardin charmant, intérieur typiquement anglais, repas et petit déjeuner de qualité, hôtes aux petits soins... Bref une expérience parfaite. Un modèle du genre ! Merci Rachel.
Stephane
2016-08-08T00:00:00Z
Rachel and her partner, Graham, went out of their way to make us feel extremely welcome. They always found time to chat and seemed genuinely interested in what we were doing. We really enjoyed the opportunity to hear about their own interests and we're sorry that our stay only lasted for three nights.
Steve
2016-09-13T00:00:00Z
We only stayed with Rachel for one night - but we were all wishing it was longer. Rachel and her husband are extremely welcoming and their house is beautiful. The sheets were fresh and the views from all the rooms are great. We had fresh eggs from her chicken's for breakfast - along with a load of other options. We arrived pretty late - but she was extremely accommodating and helped us get settled. She told us we were her first guests but you would never have known - it was all excellent. Thank you Rachel! If we are ever back in the area we will be in touch.
Fiona
2016-07-26T00:00:00Z
Rachel met us at the car, helped carry our luggage, took us to the kitchen and made us a cup of tea and scones. She then showed us round the property, we had our own cosy lounge, very comfy bed with bathroom next door to the bedroom. The village of Cotherstone is beautiful, with a bus service and a small shop with the river Tees a five minute walk away. In short it was like staying with friends.
Elizabeth
2016-08-17T00:00:00Z
Rachel is a great host and welcomed us warmly into her home. Beautiful cottage with a real traditional feel. The added bonus of fresh eggs for breakfast from Rachel's hen made for a very yummy start to our day.
Gemma
2017-04-14T00:00:00Z
I received very good instructions in advance on how to find Rachels' place in Cotherstone, and when I arrived and missed the gate they saw me drive past and immediately rang me to guide me into the parking place. She and her husband were very welcoming and friendly. The cottage was very homely, with lots of nice things inside, and had a pretty garden, complete with resident chickens. I not only had a double bedroom and a bathroom to myself, but a little private sitting room too. Rachel's food was very tasty, with lots of home grown ingredients. The village is not far from Barnard Castle and the A66, so very convenient if you are travelling.
Jill
2016-09-04T00:00:00Z
Friendly, cheerful, helpful, cosy. Nice breakfast options. love the home grown eggs.
Tony
2016-11-12T00:00:00Z
Rodzaj pokoju
Pokój prywatny
---
Rodzaj nieruchomości
Dom
---
Mieści
2
---
Sypialnie
Cotherstone, Wielka Brytania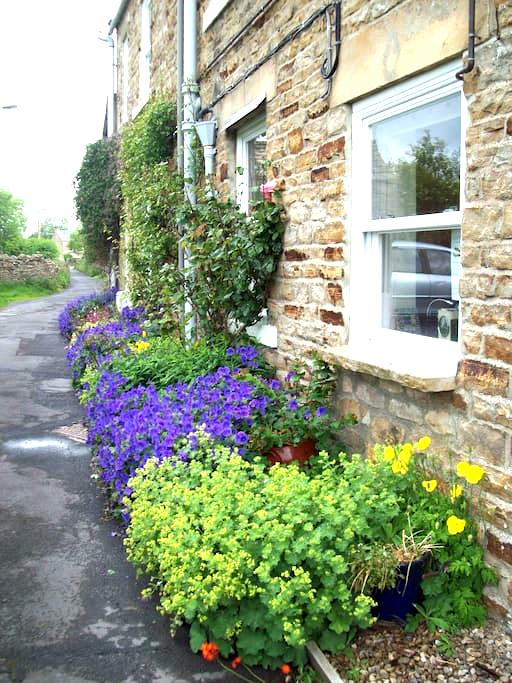 A warm welcome awaits you at Brock Scar Cottage nestled in the surrounding hills at Grassholme Reservoir in beautiful Teesdale. This cottage is in an idylic setting for a relaxing holiday in this lovely Teesdale ,County Durham
YOU HAVE THE WHOLE COTTAGE FOR THE PERIOD YOU HAVE BOOKED
Rodzaj pokoju
Całe miejsce
---
Rodzaj nieruchomości
Dom
---
Mieści
4
---
Sypialnie
Middleton-in-Teesdale, Wielka Brytania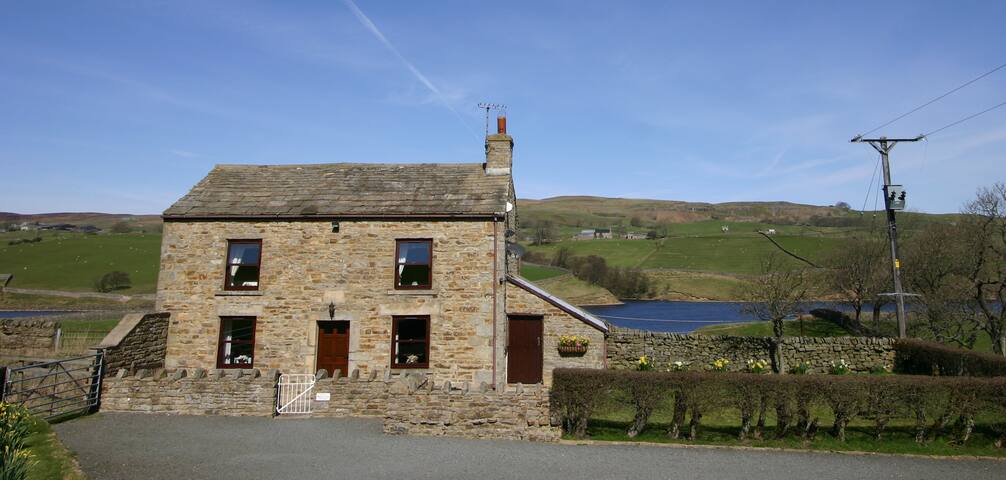 My place sleeps 4 and is close to the village with pubs, cafes and restaurants. Just five minutes' walk down the hill from our cottage takes you to Middleton-in-Teesdale town centre, with an array of pubs, cafes and restaurants. Great walking & cycling from your doorstep! A travel cot available on request.
MinT Cottage has a cosy sitting room, kitchen and bootroom downstairs. On the first floor you will find 2 bedrooms and a shower room. A travel cot available on request. Parking is on the quiet road, outside the cottage. To the rear of the cottage is a shared yard, with a bench seat for you to enjoy your morning cuppa! There is an outhouse which you're welcome to use to store your bicycles.
Middleton-in-Teesdale is a small market town in County Durham, in England. It is situated on the north side of Teesdale between Eggleston and Newbiggin, a few miles to the north-west of Barnard Castle.
Rodzaj pokoju
Całe miejsce
---
Rodzaj nieruchomości
Dom
---
Mieści
4
---
Sypialnie
Middleton-in-Teesdale, Anglia, Wielka Brytania
This is our much loved home, a 17thC cottage, wonderful views of the fells, great walks right from the door. Half an hour by car you can be in the Lake District, an hour the Yorkshire Dales, Scotland, or travel the scenic Settle-Carlisle Railway.
This is an ideal location for exploring "hidden" Cumbria, close to the Pennine Way but still only half an hour to Ullswater. You can step outside the door and go walking.
This is a very pretty village facing the Pennines so the views are wonderful and the walks are right on our doorstep, whilst for "days out" the Lakes are close at hand.
Marylin and John's home exceeds expectations. They are warm and welcoming hosts and their home reflects this. Marylin and John have a wealth of knowledge and experience of the Eden Valley and Lake District and are happy to advise. They also very kindly booked us in to the local pub for an evening meal. The Old Post Office house is a charming and characterful house and is full of history. You have one side of the property for your private use but are always welcome to pop next door for a chat with your hosts. You have a lounge with a wide range of dvd's and tourist information at your disposal. The bedroom and en-suite above are warm, clean and comfortable with a good shower. There's a TV, dvd player and wifi to keep you entertained in the evening with views to dream about from both windows. John and Marylin will also cook up a delicious full English breakfast with local Cumberland sausages that will set you up for the day. My husband and I had two wonderful and relaxing evenings here and hope to return in the future.
carol
2016-02-15T00:00:00Z
What a fantastic spot and what wonderful hosts. Their hospitality and warmth is second to none. Fantastic breakfasts; clean, cozy, quiet accommodation overflowing with character. The view out the window at the breakfast table is magical! If you're planning a trip to the area and this property is available, don't hesitate, look no further, BOOK NOW!
James & Alison
2016-03-10T00:00:00Z
Just wow! Having our own door and living area was a nice touch, and the whole place is very tastefully decorated with Post Office memorabilia. The pub does great curry and very reasonably priced, and breakfast was just what we needed to see us on our way. Will definitely stay again!
Susan
2017-03-23T00:00:00Z
Marilyn and John have set up the perfect airbnb operation. It is an idyllic location, historic, picturesque, very cleverly and conveniently designed for the guests, with their own space, but with easy access to the hosts. Superb breakfast!
neil
2016-08-20T00:00:00Z
We loved our two nights staying with John & Marilyn. A true home away from home in every sense of the word. They were both warm, welcoming & so friendly, they cannot do enough to make your stay in Cumbria the best it can be with interesting conversations & history thrown into the mix. We will be back.
Tara
2015-10-17T00:00:00Z
Wow! A massive thank you to Marilyn and John for such a lovely stay. The cottage was totally beautiful and beyond what we were expecting - we had a real Cumbrian experience and such a lovely weekend. They are the perfect hosts - so kind and generous, telling you everything about the surroundings, and such wonderful chefs! We felt so looked after. It was like a luxury and comfortable experience for an amazingly affordable price. Everything was clean, the bed was exceptionally comfy, and there was a gorgeous view from the house. The house, a converted old post office, was charming and so well equipped with a DVD and book library, leaflets for the local area, and in a remote village that gave you such a welcome peace and quiet from modern life. It was a pleasure meeting you both and we can't wait to come to Cumbria again - we would recommend a stay here any day.
Alice
2017-03-05T00:00:00Z
Great hosts, easy to speak to and attended to our every need. Very knowledgeable about the area. Great breakfasts with a lovely view of the hills. Comfortable, clean, cosy accommodation. Situated in a lovely quiet village with a pub a few minutes walk away. We had an excellent meal at the pub on the night of our arrival. Had a delicious meal in nearby Appleby at the Tufton Arms Hotel. We would highly recommend Marilyn and John's cottage.
Stephen
2017-03-17T00:00:00Z
A lovely stay with Marilyn and John. Our second time! As before, a very warm welcome, fabulously comfy bed and a fine breakfast generously served at the early hour of 7 am (at our request!). Many, many thanks once again.
peter
2017-02-18T00:00:00Z
Rodzaj pokoju
Pokój prywatny
---
Rodzaj nieruchomości
Dom
---
Mieści
2
---
Sypialnie
Appleby in Westmorland, Cumbria, Wielka Brytania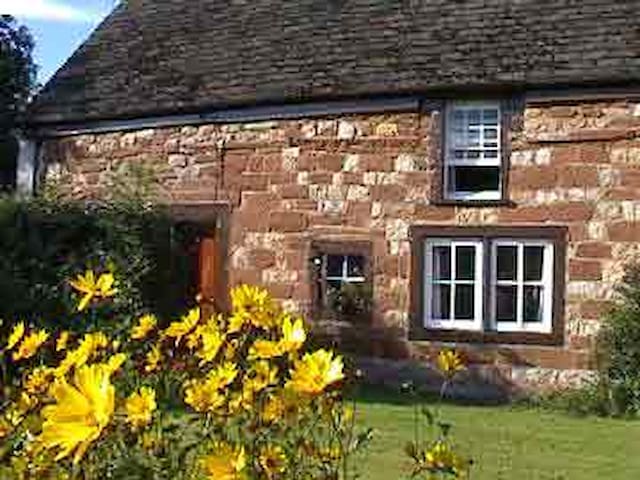 Mole Catcher ist ein kürzlich renoviertes Haus mit einem modernen Twist. Das Haus liegt im Herzen des Nordens Penninen, im Dorf Allenheads gelegen.
Beamed gesamten, hat das Haus ein Doppelzimmer und ein Doppelzimmer, ein Wohnzimmer mit mit Holzofen und eine reizvolle, moderne Küche und Bad.
Nur wenige Gehminuten von der Allenheads Inn und andere Annehmlichkeiten Dorf, bietet das Haus eine fantastische Basis, in dem die umliegende Landschaft zu erkunden. Hadrianswall, Kielder, Hexham und der Lake District sind alle nicht weit entfernt. Die Gegend ist bekannt für seine schöne Wanderungen und Radtouren. Allenheads ist auf halber Strecke auf der C2C Route von Whitehaven nach Sunderland.
Teresa met us at the cottage and was welcoming and friendly despite us being late! the cottage was beautiful in an idyllic setting. All information accurate. I wish we could have stayed longer and would love to visit again. Spotless with everything one needed, great well equipped kitchen, comfy bed and fantastic log burner.
Sue
2016-06-04T00:00:00Z
Teresa met us and showed us around as expected. She was lovely and warm. The cottage is delightful, very clean and tidy, and spacious.
Babak
2016-08-29T00:00:00Z
Great stay at the Molecatchers Cottage. Lovely warm welcome from Theresa and Jim. Cottage was nice and toasty with the fire on, especially after our long walks in the wind and rain! Also the steak pie from the Allenheads Inn was tremendous. Will be visiting again some time soon.
Sean
2017-02-28T00:00:00Z
All I can say is I cant wait to go back!! If I lived in the UK this is a place I would visit all the time. It was so nice as were our hosts. Thank you.
Melanie
2016-08-24T00:00:00Z
We received a lovely warm welcome with a beautifully laid coal fire. The cottage was cosy, well equipped and completely spot less. Our stay was peaceful and calm. Thank you so much for your kindness and generosity. We loved the fresh air, the scenery, the hopping bunnies and the comfy sofa. P.S. The sweeties for our journey home were such a lovely touch. Thank you so much.
Martine
2016-11-13T00:00:00Z
Theresa was very welcoming and provided us with milk which we had forgotten. The cottage was spotlessly clean, spacious & very comfortable. Great to have such easy parking also for our 2 vehicles. The log burning stove was all ready to use & a real treat in the evenings. It is a very beautiful & peaceful area with so many footpaths in all directions - we only wished we had more time to explore as our primary reason for staying was for a family reunion to celebrate a special birthday. This is my first experience of using airbnb & it has all been very positive! Thank you all.
Susan
2016-07-04T00:00:00Z
Teresa gave us a wonderful warm welcome to Mole Catcher's Cottage, the house was warm, clean and very well equipped. Beautiful setting, with many great walks and friendly locals.
Inge
2016-08-01T00:00:00Z
The cottage is situated in a lovely area with fantastic scenery minutes away, we travelled To the Lake District and Newcastle upon Tyne and would highly recommend the cottage for a relaxing break
Graham
2016-10-28T00:00:00Z
Rodzaj pokoju
Całe miejsce
---
Rodzaj nieruchomości
Dom
---
Mieści
4
---
Sypialnie
Allenheads, Wielka Brytania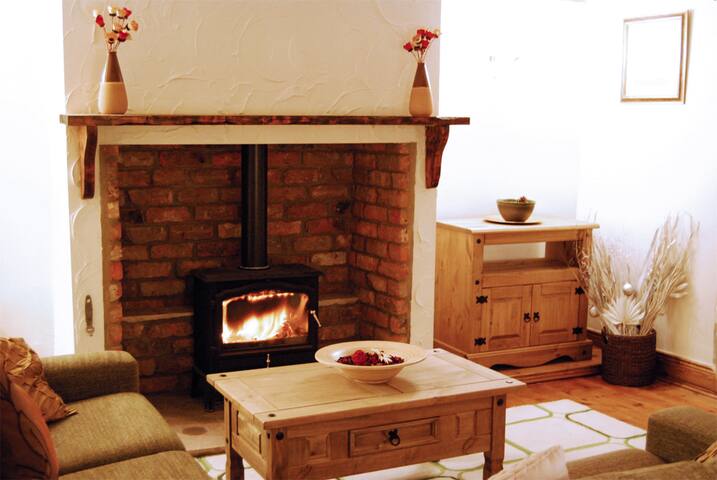 Nachází se v krásném Teesdale v nádherné vesnici Romaldkirk stodoly je nově převeden. Má soukromou, uzavřenou zahradu a prostorné uspořádání, ideální pro rodiny nebo skupiny. Jedná se o 2 minuty chůze od 2 hospody a slibuje, že bude báječné.
The Sunrise Barn is simply great. The barn itself is fantastic accommodation -- being more or less brand new, it offers every comfort we could ask for - whilst being set within lovely traditional, countryside views. We especially enjoyed the garden area, which is completely enclosed - meanings our dogs could be roam worry-free while we lounged in the hot tub. Their are a number of walks very near the farm, very good pubs & restaurants nearby (we liked the Fox and Hounds in Cotherstone - the food is very nice and they gave us a quiet area to sit with our dogs), road cycling from the doorstep and mountain biking 30 minutes away. Beyond the accommodation and surroundings, Sarah was friendly and helpful - and while we didn't need much I have no doubt she would have jumped had we needed anything. She is very diligent with making sure the hot tub is clean, which is much appreciated. If there is such a thing as a 5 star cottage, this is it.
Chad
2016-04-15T00:00:00Z
Our stay was wonderful, an amazing cottage that was well fitted out and with wonderful surroundings. Sarah was a great host and we felt most welcome throughout our stay. The hottub was a brilliant experience - just right for relaxing in an evening after a walk. Would highly recommend for anyone and we look forward to re-visiting soon. Can highly recommend a walk to High Force and Fox & Hounds in Cotherstone.
Sean
2016-02-19T00:00:00Z
Sarah made us feel very welcome, meeting us warmly at the beginning of the stay and the end. Newly renovated with a great final finish. Fantastic scenery around the barn. Hot tube was available throughout
Nick
2015-12-22T00:00:00Z
The milking barn had everything you could need for a few days away with friends and family, clean, well provisioned, modern conveniences.
Steve
2016-08-30T00:00:00Z
Had a fantastic weekend in Romaldkirk. The house was as described and more, extremely comfortable and well maintained. Everything was spotless on arrival - couldn't have asked for more. Would definitely go back!
Iain
2016-07-12T00:00:00Z
Lovely place for a get away. Very friendly, welcoming and helpful host. Would recommend highly.
Anne
2016-10-21T00:00:00Z
We booked Sunrise Barn as a party of three families and were not disappointed. The barn was spacious and renovated to a very high standard. The hot tub was a great luxury and was loved by both the kids and adults. Sarah was very welcoming (the chocolates did not last long) and was on hand throughout our break, not that we had any issues. The village of Romaldkirk is very picturesque with walks right on your doorstep. We would definitely recommend Sunrise Barn and we hope to go back in the summer to fully appreciate the garden. Thanks for everything!
Andrea
2015-10-26T00:00:00Z
The host canceled this reservation 139 days before arrival. This is an automated posting.
Keira
2016-05-07T00:00:00Z
Rodzaj pokoju
Całe miejsce
---
Rodzaj nieruchomości
Dom
---
Mieści
9
---
Sypialnie
Romaldkirk, Wielka Brytania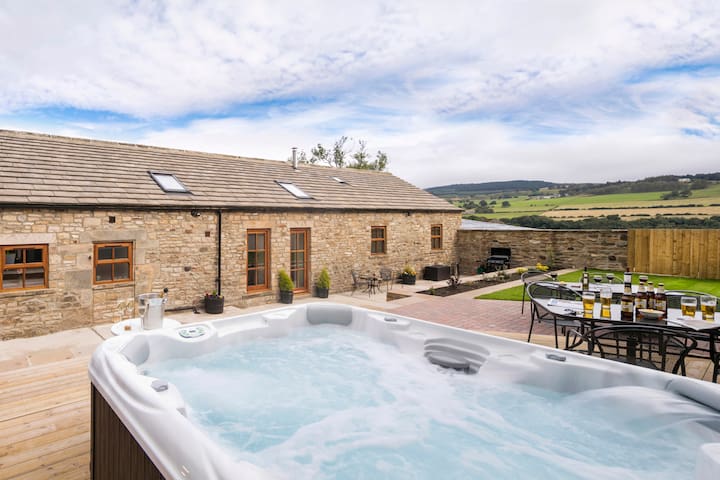 Mini Murton House is a converted dog friendly barn situated in the peaceful village of Murton. The barn retains many original features, with exposed beams and large barn door. Cosy wood burning stove, fitted kitchen, 2 bedrooms (1 mezzanine level)
We live just next door, so if you need help with the wood burner or have any queries, please just knock and ask. If you want to book a week, please ask for prices.
We had such a lovely long weekend away at this place. The house itself was just perfect and the surroundings were beautiful too!(even in the rain) All the helpful leaflets and guides made planning what to do for the day really easy, was just hard to choose what to do first! We didn't manage to get to do everything we wanted too and soon realised a second trip is going to be a must!
Emily
2016-09-11T00:00:00Z
The barn is beautiful and in a stunning area. We had a great time it was lovely sitting in front of the fire listening to rain and drinking wine!!
ruth
2016-04-06T00:00:00Z
Mary-Anne went out of her way to make us feel welcome and to make sure we had everything we needed for a very pleasant stay in a gorgeous part of the world. If you want to walk in the Lake District, it is only 45 minutes' drive to Glenridding (hardly further than it would be from Kendal); but you don't need to go that far to enjoy wonderful walks and scenery. Rain or shine, the Pennines rock! We want to come back to do High Cup Nick. And we even had time for the children to watch all three Ice Age films that were in the barn on DVD. For NT members, the nearby Acorn Bank is a real gem.
Ben
2016-09-05T00:00:00Z
We stayed at Mini Murton house for the weekend and it was the perfect escape :-) We didnt want to leave!! Log burner was lit when we arrived and the place was super cosy. It has the best bath which is huge, perfect for a soak after a day of exploring. Very peaceful location, cute village surrounded by beautiful country side. we hope to re visit this little gem again :-) Thank you!!
Dayna
2016-11-06T00:00:00Z
Lovely area and Mary Anne was very welcoming, she greeted us on our arrival, answered all our questions and gave us some good tips. We were then left to our own devices to have a nice private, relaxing break. We would recommend staying in her barn.
David
2016-06-20T00:00:00Z
Lovely tranquil spot. Convenient for exploring the Lake District and nth. Peak District. Accommodation was comfortable and Mary-Anne was a great host.
Darren
2016-10-08T00:00:00Z
Mary-Anne made us feel most welcome, plus a wonderful old dog - dogs are always a good thing. Beautiful village and amazing surroundings and extremely peaceful. We had a lovely stay.
Dina
2016-06-25T00:00:00Z
Cosy little house. Great access to beautiful countryside. Thank you very much.
Ben
2016-10-26T00:00:00Z
Rodzaj pokoju
Całe miejsce
---
Rodzaj nieruchomości
Dom
---
Mieści
4
---
Sypialnie
Appleby in Westmorland, Cumbria, Wielka Brytania
Venez profiter de notre Pool House, ouvert récemment, avec piscine, jacuzzi, salle de fitness et salle de jeux. Un chalet de chambre avec plan ouvert salon, une chambre séparée et salle de bains. Magnifique vue, en partie inconnue de la campagne anglaise. 4 étoiles évalué.
Un confortable plan ouvert salon - cuisine, salle à manger, un grand canapé, fauteuil inclinable Lazy-boy. Chambre à coucher séparée et salle de bains. Idéal pour une ou deux personnes. L'accès à une piscine communautaire, jacuzzi, salle de sport et de jeux (voir photos). Piscine et spa peuvent être réservés à un usage privé, sans frais supplémentaires.
Une belle, une partie inconnue de la campagne anglaise. Le village de Cotherstone est à 2 miles, et dispose de 2 pubs, un café et un magasin de village / newsagent / bureau de poste. La ville de Barnard Castle sur le marché est de 6 miles, et dispose d'un supermarché et beaucoup de magasins indépendants de qualité.
Welcoming host, very helpful! Bedroom extremely small but otherwise the apartment looks as is in the photos. Unfortunately share laundry very dirty. Untimely problem with bathroom lock however landlord accessible and immediately available to help sort the problem.
Fiona
2015-04-12T00:00:00Z
Great place to stay! We wanted a nice romantic quiet secluded snuggly valentines weekend away in the middle of nowhere and it was just what we imagined! The hottub and pool room is absolutely lush! And the views all around were amazing. Short drive to nearest village for a shop and also good walks at the back of Barnard Castle in the woods if you have dogs. Also love how our doggies had their own toilet area and field to run around at the cottage :) they loved their stay too. The studio accommodation was cosy warm and clean. And the homemade cookies and tea that were there to greet us on arrival made a lovely perk and fab start to a fab weekend. Perfect. Thankyou Chris and Emma!!! :) Highly recommended!!
Kerri
2017-02-13T00:00:00Z
Believe me when I say that this cottage has been one of the best I ever been. Very very comfortable, warm, cosy and neat house; a wonderful farm and you can even enjoy a billiard game, sauna, swimming pool and a small gym. Surrounded of a fresh environment, rivers, public paths and livestock. I like photography and I have enjoyed taking pictures of almost everything, sunsets, sunrises, full moon, everything is clearer there. So, in my opinion this farm is a highly recommended destination.
Vicente
2015-12-29T00:00:00Z
What a beautiful cottage in a beautiful location. So peaceful accompanied only by the sounds and sights of the country side. Chris was a wonderful host, there if you needed anything but left you to your own devices to relax and enjoy the accommodation and area. The cottage was a home from home. So warm and comfortable. Added bonus of a swimming pool, gym and hot tub. This really is a gem and I'll definitely be a frequent visitor. Thanks Chris! Andrea and Richard
Andrea
2015-10-08T00:00:00Z
Lovely quiet place, exactly what we needed for a short getaway.The studio was really clean and cozy. It was a nice touch to find home produced eggs waiting for us on arrival.
Aneta
2016-09-15T00:00:00Z
Absolutely fantastic cottage and stay. I will definitely be going back for a social stay as I was working so wasn't able to fully take advantage of everything the cottage had to offer, which was a lot. Especially for the price!
Nathan
2016-05-20T00:00:00Z
We had a wonderful time with everything we needed!
Candida
2016-03-15T00:00:00Z
As soon as I arrived and unpacked I came down with a cold that had been trying to get me for a few days. Didn't get to do the exploring I would have liked. Perfect place to hole up and recover though. Hot tea, Big tub, stupid telly, lots of books. Cozy and warm. Kitties loved the outdoors and one finally got to kill some mice ( outside of course). Made her happy. Lovely farm location with beautiful views. Barnard Castle is historic charming market town . Loads of shopping. Not too far from Hadrian's Wall. Managed to see that. Beautiful part of England. Glad I came.
GLENDA
2016-10-22T00:00:00Z
Rodzaj pokoju
Całe miejsce
---
Rodzaj nieruchomości
Dom
---
Mieści
2
---
Sypialnie
Barnard Castle , Anglia, Wielka Brytania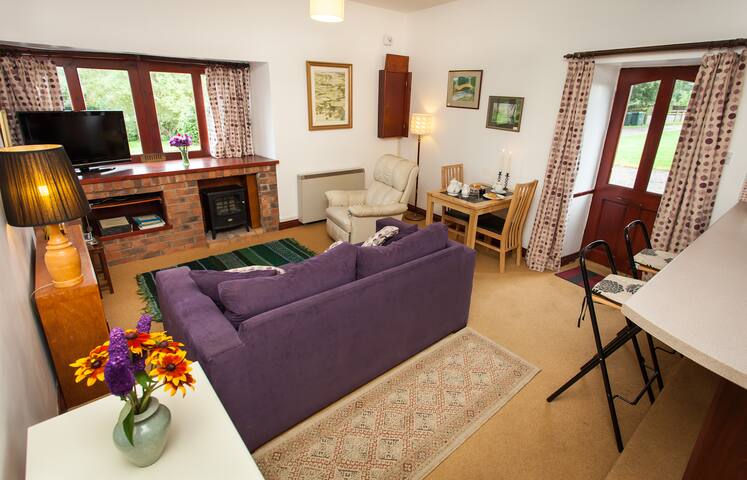 I needed a quiet comfortable convenient place to stay while working at a local town. Gillian provides a lovely cosy cottage in the village of Romaldkirk, ideal for walkers, visitors, tourists and local business folk. The cottage was equipped with all the convenience appliances you'd require and the bed (there's a double and a single) was very comfortable indeed. A warm house and I can say that Gillian did every bit as much as expected to fix a little problem that cropped up during my stay. Generally, however, and personally speaking, I would normally expect wifi or internet connection and its been a while since I stayed anywhere without it. That was my fault as it wasn't advertised and it certainly wasn't suggested there was any so, no fault on the homeowner there. Awkward for me with a poor local phone signal too. Overall, however, as an escape and a rural spot, very nice indeed.
Frank
2016-07-30T00:00:00Z
We loved our stay in Caroline Cottage. It's as clean and comfortable and cosy as described. Though we never met Gillian she responded to our queries within the hour even though she was on holiday herself for part of the time that we were in Romaldkirk. Drive and then walk to High Force waterfall was so good as were our more local walks. Always good to return to Caroline cottage to rest and and look out the window at a most superb and very English village green.
Dennis
2016-08-21T00:00:00Z
Rodzaj pokoju
Całe miejsce
---
Rodzaj nieruchomości
Dom
---
Mieści
4
---
Sypialnie
Romaldkirk, Wielka Brytania
The Old Mining Office has bright light throughout and large (URL HIDDEN) is a 5 min walk to Local Shops, Restaurants, Cafes and Public Transport. There is a 3 minute away from local woodland. It is close to the Pennine Way and High Force.There are spectacular views from the house . You will enjoy the relaxed nature of the house, and the cosiness of the woodturning stove. My place is good for couples, solo adventurers, business travellers, and families (with kids).We also are a pet friendly house.
the house is an artists (URL HIDDEN) is South facing so has bright light through out and large spaces. It is tastefully decorated, is very homely and there are many art books to read and music to listen to. You can sit all day and watch the weather travel across the surface of the fell within the spectacular views throughout the house.
The Old mining Office was the old play office for the London lead mining office.Behind the house is the clock tower which chimes.We have an owl nearby that hoots reassuringly every night. The house was built in the early 1800s and the area in general is very picturesque.The house is elevated off the road and as a result is very private and not overlooked.
Rodzaj pokoju
Całe miejsce
---
Rodzaj nieruchomości
Dom
---
Mieści
4
---
Sypialnie
Middleton-in-Teesdale, Anglia, Wielka Brytania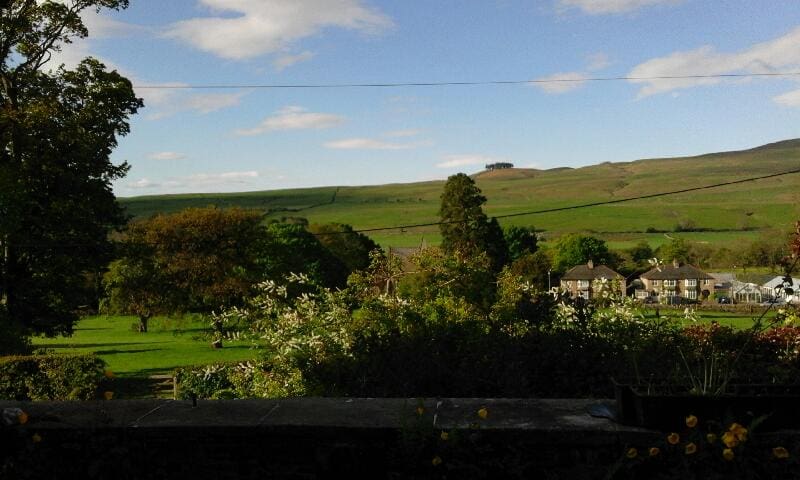 A kitchen and bathroom, refrigerator microwave, optical wireless Internet, HD network TV broadcast on-demand can, 4 pairs of disposable slippers, disposable toothbrush 4 sets, 2 sets of towel towel.
Rodzaj pokoju
Pokój prywatny
---
Rodzaj nieruchomości
Dom
---
Mieści
2
---
Sypialnie
毕晓普奥克兰, 英格兰, Wielka Brytania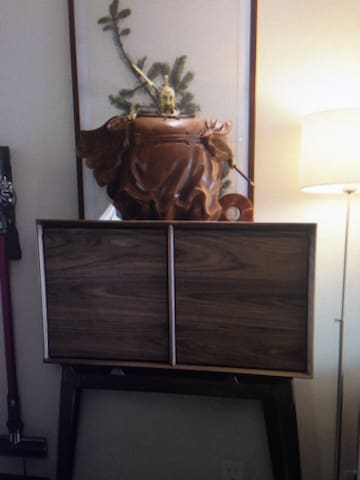 Lovely 18th Century cottage. Family weekend retreat for 40 years. Warm, comfortable, peaceful. On Pennine Way and C2C cycle route. Walker's paradise. Access by steep track, unsuitable for wheelchair. 5 minutes to village shop, bar 11-11, pool/sauna for hire (£25 per hour). 4 miles Alston for supermarket, antiques, artisan bakery, wholefood shop. Yad Moss 5 mins, Hadrian's Wall 1 hour, Northern Lakes 70 minutes, Newcastle 90 mins, Manchester 150 mins. The most relaxing place we know.
Warm, comfortable, well-equipped cottage with fantastic views. Walker's paradise. 5 minutes to Yad Moss ski run. 10 minutes to Alston North Lakes, Hadrian's Wall, Barnard Castle, Hexham, 70 minutes
A lovely little cottage,warm and cosy. Photos don't do it justice. Fabulous views, paul loved the oldy worldy kitchen. Hosts were great. Everything we needed.. no tv was strange at first but an inspiring change. A memorable way to see in the new year . X
Karen
2017-01-02T00:00:00Z
Cottage has some of the most beautiful views we have ever seen, surrounded by lovely sheep. You can go walking down a public footpath and in to the pennines right out of the front door! The weather was a bit too imclement during our stay, but we were looking to catch up with friends, and the cottage never felt small or confining even when we effectively spent multiple days in there playing board games and cooking. The Spar in Alston is also much better than expected as a petrol station store, which had in stock most of what we were missing, so saving us a trip to Penrith if we had only checked in there first ! (Although the drive to Penrith has some lovely views of the hills!)
Simon
2016-12-27T00:00:00Z
Rodzaj pokoju
Całe miejsce
---
Rodzaj nieruchomości
Dom
---
Mieści
5
---
Sypialnie
Garrigill, Anglia, Wielka Brytania

Wpisz daty, by zobaczyć pełną cenę. Obowiązują dodatkowe opłaty. Cena może uwzględniać podatek.