Relaxing comfort. 2 bedrooms, both with queen beds, available for the price of one. Close to main street of Gawler (12 minute walk, 3 minute drive) with all the eating places and shops, Dead Man's Pass walk & Barossa Valley drive. Positives include closeness of all facilities & shops, quietness, off-road parking. Train to Adelaide takes only an hour and there is a bus which will get you to the Barossa Valley wineries & other locations if you don't have a car.
Native birds are all around. Located in the front of Oaklands Estate which dates back before 1871.
Gawler was the first rural town settled in South Australia and part planned by Colonel Light and so heaps of history if you are interested. You can still see numerous examples of slate gutters in the roads, many historic walls and sandstone buildings and art galleries. Gawler is known for having a country town feel although it is only 40 minutes from the city of Adelaide.
Great communication from hosts who were generous and helpful to the max. The room and amenities were clean, comfortable and as described. We were very comfortable and happy we made such a good choice of places to stay. Rod and Maureen were very keen to make us feel at home, and went out of their way to look after us (including feeding us!!) You would be hard pressed to find more giving and helpful hosts. Thanks Rod and Maureen, hope to be back in the not too distant future.
rosalee
2016-11-27T00:00:00Z
The hosts were very friendly and made me feel welcome. The bed, pillows and bedroom were excellent. By pulling a curtain across from the living area the bathroom and toilet were private. I was asked to join them for their evening meal which was welcome as I had had a long drive from Victor Harbor and didn't relish the thought of having to go into the township for a meal. Maursie took me for a walk around Gawler explaining the heritage experience which was very interesting. Nice private lounge for visitors use. Outdoor area excellent.
Alma
2016-11-11T00:00:00Z
Rod & Maureen were very friendly and helpful hosts, and their home was spacious and clean. Excellent accommodation for anyone looking to stay in Gawler.
Joyce
2017-02-20T00:00:00Z
Maursie and Rod are such great hosts. They are very engaging and their knowledge of the local area is second to none. Great accomodation and privacy when required. Their place is centrally located which was a real bonus. Fantastic people.
Matthew
2017-03-05T00:00:00Z
This was a fantastic place to stay. Plenty of room and very clean. Beautiful people and lovely area, close to all facilities. Highly recommend Rod and Maureen's Place.
Kerry
2016-12-30T00:00:00Z
The hosts Rod & Maursie are fantastic along with their house. We were made to feel like we were at our own home and nothing was too much trouble. Great location, close to the beautiful Barossa and Gawler is a historical gorgeous city. Thank you for a wonderful stay.
Ian
2017-03-28T00:00:00Z
Great value for two separate rooms and your own bathroom! Rob and Maursie also make a lot of effort to give information and even cook breakfast!
Kim
2017-03-09T00:00:00Z
Fantastic hosts who went well beyond the brief in so many ways: pick up and drop off at the station, breakfasts, real coffee, an evening meal provided, private room and ensuite with great pillows and a good quality queen bed, air con, wifi. Great local information and they even took me sight seeing on my last arvo, sorted my broken charger, ran me down to the shops.... in between the two of them are committed members of this vibrant community with gorgeous heritage architecture. Gawler is blessed to have you two marvellous ambassadors. In between my rather full on course I was getting five star treatment at their home!
Susan
2017-01-08T00:00:00Z
Rodzaj pokoju
Pokój prywatny
---
Rodzaj nieruchomości
Dom
---
Mieści
4
---
Sypialnie
Gawler East, Australia Południowa, Australia
Enjoy a stay in one of Gawler's historic buildings which has been stylishly brought up to modern day luxury while embracing the heritage of a past era. Whether for business, overnight stay, wine tour or just because, come and stay in this stunningly appointed heritage building. 5 minute walk from Gawler Central Train Station and numerous Pubs,Restaurants and Shopping Precinct. Enjoy a continental breakfast in the bright modern day kitchen. (URL HIDDEN)Follow us on Instagram coachhouse_
Walking distance to local shops, restaurants, supermarket, pubs and cinema Close to bike track which can even take you to the Barossa Valley. Local Gawler Swimming and water play areas are literally 5 minute walk. I live in a beautiful neighbourhood. Saturday Farmers markets located at the park across the road from the coach house.
One of my favourite AirBnB experiences to date. The Coach House is charmingly rustic and holds so much character. We didn't want to leave! Karen is an incredible host, giving us recommendations of wineries to visit and restaurants in the area. She even called the Visitor Centre to arrange bicycles for us to rent and let us borrow one of her own when we needed an extra bike. Experiences like this are what keep me coming back to AirBnB. Highly recommend for a stay-cation in the Barossa!
Joanna
2016-11-25T00:00:00Z
Karen is a gorgeous host, the coach house is a beautiful place and our stay could not have been nicer! Six of us stayed here for a few nights in January and we were all wowed by the little touches that ensured our stay was incredibly comfortable and luxurious! We were getting married a few days after and she had cheese boards, chocolates and wine arranged for us as a celebration - so thoughtful! I would recommend Karen and the coach house to anyone and we will be back.
Chloe
2017-01-23T00:00:00Z
A great building in a quiet coulter sack at the top end of town, walking distance to shopping, pubs and restaurants with a large park out the front, l wouldn't hesitate in recommending it as short stay.
Tim
2017-03-16T00:00:00Z
Karen could not have been more helpful and welcoming and the provisions provided for our stay were in excess of our requirements and much appreciated. We were welcomed and as the apartment is part of a larger house that is still under renovation we had access to the main bathroom as well as the one in the apartment. Once completed the house will have two separate options - the whole house comprising 3 bedrooms and two bathrooms with a number of living areas both indoor and out. One bedroom is a loft room and probably not suitable for children (this is in the apartment) , one is upstairs and the main bedroom on the ground level. The house is centrally located in Gawler and you can walk to anywhere in the city area while being located in a quiet space.
rodney
2016-11-04T00:00:00Z
This by far the best air bnb I've ever stayed at. The place is enormous and so well decorated. Karen needs to win an award for interior decorating. Just stunning. Lots of little touches everywhere. There was also so much food left for us. Just so generous. Better than some of the best hotels in Australia.
Tony
2017-01-14T00:00:00Z
Had the pleasure of staying at The Coach House in Gawker the last few days. What an amazing place this is , tasteful , comfortable , spacious and very private. It's only 10 minutes from the gateway to the Barossa Valley and a stones throw from the city centre. If you are planning a trip to The Barossa whether it be as a couple or with friends make sure to check The Coach House out as I think you will be very surprised and very impressed.
Brad
2017-04-01T00:00:00Z
Karen's place is a fabulous place to stay .The extra touches make it special
Fiona
2017-03-05T00:00:00Z
The best value for money accommodation in the district. The character and the styling of the Coach House is spot on and really got us in the headspace to enjoy our weekend of exploring the surrounding wineries. An ideal place to use as a base for your Barossa getaways!
Mitch
2017-04-07T00:00:00Z
Rodzaj pokoju
Całe miejsce
---
Rodzaj nieruchomości
Wikt i opierunek
---
Mieści
6
---
Sypialnie
Gawler East, Australia Południowa, Australia
This stunning fully renovated cottage will delight all guests, with it's modern decor, inviting living and entertaining areas and modern appliances. It is a short 15 minute drive to the Barossa Valley and in a great location to Gawler's Main Street!
A stunning relaxed cottage, fully renovated and very welcoming for all guests!
Gawler's historic township is home to gorgeous buildings, parks and walking trails and excellent shopping. A short ten minute walk away is the Gawler train station for Adelaide commute!
Jonno was super accommodating and helpful during my stay. Without a car, I was reliable on public transport and walking, and Jonno was extremely helpful with providing ample of local information to assist with my stay. Whilst I didn't get to see him a lot during my stay, when Jonno was available, he was helpful, even offering to drive me to the airport at conclusion of my stay. The place is nice and has a beachy vibe that I really liked. Great location and will keep the place in mind next time I come to south Australia.
Jared
2016-03-29T00:00:00Z
Jonathons house was immaculately presented & very cosy. The pod coffee was very welcome. Anyone needing a bed in Gawler would appreciate this one. Thank you Jonathon.
Virginia
2015-11-15T00:00:00Z
Lovely retro cottage with modern interior and stylish decor. Jono was very friendly and helpful but also respected our privacy, and was a fantastic source of info on Barossa wineries and restaurants. Thanks :)
Liam
2015-11-29T00:00:00Z
We stayed Jonathan 's lovely place for two nights. Our room is comfortable and clean. We enjoy cooking in the kitchen because different kind of utilities are available over there. It is pity that we didn't meet Jonathan during our stay(due to the early working time of Jonathan). Jonathan left us lot of tips and memos so that we can plan our trip very well in barossa
Zoe
2016-04-01T00:00:00Z
Had my mum and dad stay with jonahtan for 3 nights! They absolutely loved the whole experience, amazing place and host 10/10!
Josef
2016-01-18T00:00:00Z
Jonathan made his home very welcoming for us after a late flight. He had the room cooled and there was a bottle of wine and chocolates for us. His home was cheerful and very clean. The weather was very hot but in the early mornings we were able to sit on the front verandah or in the back entertainment area. We caught up with Jonathan briefly during his busy work schedule. The rest of the time we had the place to ourselves.Jonathan's home is very convenient to town and the local shopping centre. It is a great base for exploring the Barossa. Thanks Jonathan!
Maree
2016-03-10T00:00:00Z
Excellente communication avec Jonathan (peu prėsent à cause de son travail ) par sms avant notre arrivée. Maison très agréable, très propre conforme au descriptif de l'annonce. Nous recommandons cette adresse.
Marie Claire
2016-03-02T00:00:00Z
Jonathon is a friendly and helpful host. The room (and the house) is very elegantly furnished and pleasant. We did not see much of Jonathon and our stay was brief - one night, so it would be good to have some written notes on how things work. The advertised use of the kitchen is a bit confusing and needs clarification (thus written notes). Overall, a pleasant stay.
Max
2016-03-10T00:00:00Z
Rodzaj pokoju
Pokój prywatny
---
Rodzaj nieruchomości
Dom
---
Mieści
2
---
Sypialnie
Gawler South, Australia Południowa, Australia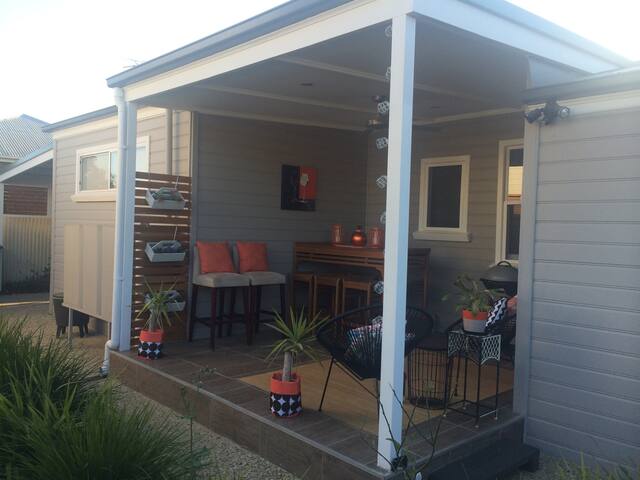 My place is a 20 minute drive to the beautiful Barossa Valley 0n ten acres of flat land close to Gawler with views over the Adelaide Plains, 40 minutes from Adelaide .Self contained, you have your own private entrance with all the comforts of home with a full kitchen, large bathroom with huge shower and bath, separate toilet (doorways are wheelchair friendly). Lounge with large LCD TV, DVD and CD player. Bedroom with comfy Queen sized bed.
Fully self contained with private entrance. Reverse cycle ducted heating and cooling for year round comfort. You can cook if you wish with a full kitchen with stove, oven and microwave. Or there are many eat out or takeaway options in nearby Gawler. You also have your own Bathroom with large shower and bath and separate toilet. The bedroom has one comfy Queen sized and there's plenty of room for a port-a-cot. Lounge has 2 comfy recliner and a three seater lounge all with a Large LCD TV, DVD and CD Player.
As we are situated on a slightly elevated 10 acre property we have lovely views over the Adelaide Plains and a country feel, even though we are only about a 6 minute drive into the town of Gawler and 20 minute drive from the world renowned BAROSSA VALLEY
Awesome hosts, had a blast, even though I was on an assignment which involved early mornings leaving, and coming back late at night. Thanks for everything.
Ivica
2016-09-13T00:00:00Z
Kerri was very accessible in the lead up & during our stay. Very welcome breakfast supplies provided - and red & white wine - in the accomodation, which is spacious and very comfortable. Kerri & Tony were available, but not obtrusive. Everything you would need for a stay in the area.
Geoff
2016-11-04T00:00:00Z
Kerri and Tony were great! We arrived tired after an early start and everything was laid out to make us feel welcome and at home. The layout of the accommodation was wonderful- a lot of space and we were in the middle of gorgeous countryside. We had such a wonderful time- thank you for your hospitality!
Andrew
2016-10-29T00:00:00Z
I would like to sincerely thank kerri and Tony for a wonderful stay. Their accommodation was clean, quite and comfortable Their hospitality was exceptional and I would highly recommend anyone staying there Thank you
Sheralee
2017-02-13T00:00:00Z
If you have a car and want to tour the Barossa Valley, this is a great place to base yourself. For a quiet country retreat close to Gawler, this too is perfect. Lovely hosts, all the mods cons, absolutely the best value for money....and we have stayed all over the world with Airbnb so well placed to judge.
Mike
2017-04-03T00:00:00Z
Kerri welcomed us when we arrived and showed us around. Kerri, Tony and their children were very friendly and helpful.The accomodation was very comfortable and spacious. The bed was very comfortable and the kitchen had everything that you would need to cater for yourself. Gawler town was five minutes away by car and is the gateway to the Barrossa Valley. Kerri had left all the basic needs for breakfast in the fridge and cupboard. Would highly recommend, it is very peaceful with lovely views.
Mike
2016-09-18T00:00:00Z
Great little apartment in a quiet location but also very close to town. Super clean and cozy. We loved staying here. Kerri and her family were great hosts. Absolutely recommend to others.
Andrea
2016-10-03T00:00:00Z
Kerri was very welcoming and let me know everything I needed. She had also provided little things like butter, milk, bread & even wine.
Geoff
2016-11-24T00:00:00Z
Rodzaj pokoju
Całe miejsce
---
Rodzaj nieruchomości
Apartament
---
Mieści
2
---
Sypialnie
Uleybury, Australia Południowa, Australia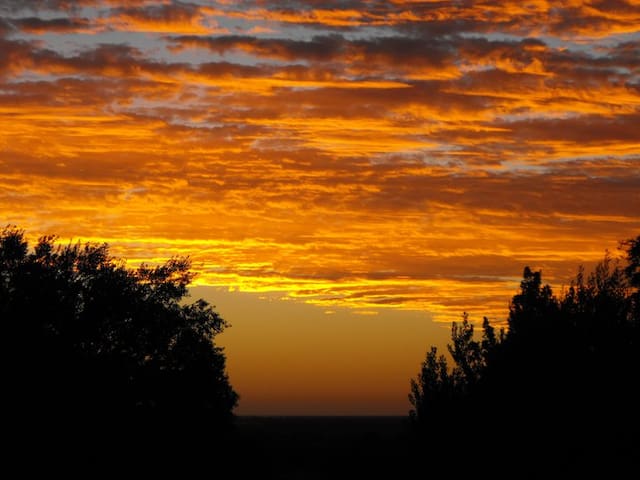 Just like living in the same warm and relaxing, but also allows you to feel the southern exotic romantic style, high-speed Internet broadband,
Rodzaj pokoju
Pokój prywatny
---
Rodzaj nieruchomości
Apartament
---
Mieści
5
---
Sypialnie
Gawler South, Australia Południowa, Australia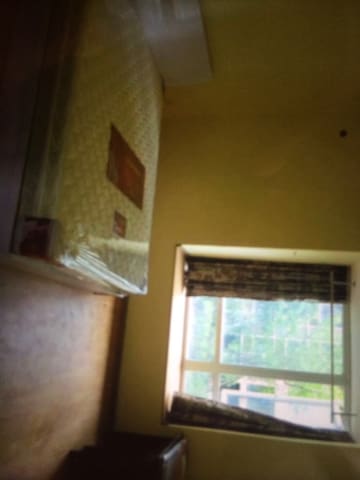 The accomodation is close to family-friendly activities and public transport. Quiet, secure location good for couples, business travellers, families, and furry friends (pets). located within walking distance of the main street with plenty of shopping and just 1/2 drive to the Barossa Valley. Plenty of close by eating spots with the main street within walking distance. PLEASE NOTE - This is like a large motel room and has a basic kitchenette and dishes are washed by us daily.
The main room is extremely spacious and features a large TV, comfy leather lounge, split system and also the 2 single beds. 1 bed is a rollaway with an additional mattress. BASIC kitchenette with a full size fridge/freezer, microwave, electric frypan and crockery and cutlery. Tea, coffee, milk and sugar provided plus a continental breakfast on check in if requested. The seperate bedroom houses the queen size bed.
We are within walking distance of shopping centres and also a wide variety of food businesses and cafe's. The local cinemas are also within walking distance.
Thanks Jo, the place was exactly what we needed for our stay in Gawler to attend a family funeral.
Shelley
2016-11-29T00:00:00Z
Fantastic Stay. Very clean and roomy 1 bedroom studio. Quiet location in a family friendly neighbourhood at dead end street so no traffic.Secured yard for dogs, outdoor area and grassed area was great. Kitchen facilities are bare minimum but close to shops and restaurants. Use of pool. Beautiful friendly hosts. Will use this accommodation in the future.
Tanya
2016-12-22T00:00:00Z
Lovely place and just perfect for our requirements. Host communicated very well throughout process. Highly recommended.
Gerald & Sue
2016-10-31T00:00:00Z
Jo's communication was excellent and amazingly quick. Really appreciated how she accomodated the needs of the guests staying. Thanks!
Kylie
2017-02-09T00:00:00Z
Affordable Family friendly accomodation , very safe a secure for young kids with plenty of room to play. Good neighbourhood Convenient and Close to ammenities. Jo went out of her way and responded to everything we needed. Thank you !!
Kate
2016-11-03T00:00:00Z
Place was great, quiet, good pool just all round good place to stay
Josh
2017-01-29T00:00:00Z
Great little spot in Gawler. A quick drive to the Barossa and about an Hour (with traffic) from Adelaide. Slightly small kitchen, but Jo was very helpful in washing the dishes for us. Great communication.
Henry
2017-02-12T00:00:00Z
The location was good for me - walking distance to the main street and train. The secure covered parking and great pool were bonuses. The main room is very comfortable with reclining leather longer suite. The Bathroom is good. The bedroom is a little cramped and the double bed quite low. The unit would benefit from extending the plumbing to put a kitchen sink back to back with the bathroom vanity, and some bench space. The hosts have to take the dirty dishes to their adjoining house. Overall the unit met my expectations.
Philip
2017-04-10T00:00:00Z
Rodzaj pokoju
Całe miejsce
---
Rodzaj nieruchomości
Domek gościnny
---
Mieści
4
---
Sypialnie
Gawler East, Australia Południowa, Australia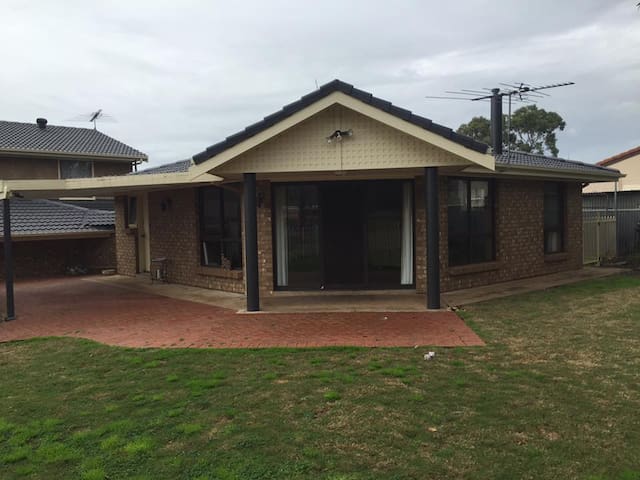 A charming two bedroomed cottage all to yourself. Open plan living, kitchen and dining. Outer undercover rear verandah and a front verandah to sit and listen to the birds. Gawler is the gateway to the Barossa Valley and you will find Rustic on 13th comfortable and beyond your expectations.
Furnished with some pieces from the television show McCleods Daughters. An under cover rear deck and a peaceful front verandah will provide you with outdoor options to enjoy. Indoors is open plan kitchen, dining, living with luxurious carpet. Split system air conditioning offers year round comfort. Perfect for families, tourists or business. We look forward to your visit.
The township of Gawler is the gateway to the Barossa Valley. Our town is friendly with plenty of eating establishments.
Lovely cosy house in a quiet neighbourhood. Walking distance to the main street shopping cafes and restaurants. An enjoyable stay.
Christine
2016-10-01T00:00:00Z
We found that the place was ideal. It was a great location for us. We really appreciated the items that Kirsten left for us on arrival. Kirsten was very friendly and met us on arrival, showing us through the place.
Bruce
2017-02-21T00:00:00Z
Great little place near the heart of Gawler. Feels like your staying in a country retreat, was very at home. Wish we could have stayed longer as the place is gorgeous. Will be back again to enjoy this beautiful home. Kirsten is very helpful and a delight to deal with. Give us the history of her place which made it even more special. All we can say, is make sure you check out this place, you won't be disappointed.
Narelle
2017-03-26T00:00:00Z
This cottage was perfect for the business accomodation we required, and our guys really appreciated coming back to a "home" at the end of their work day rather than the usual clinical environment of a hotel. thanks Kirsten for your hospitality.
Sian
2017-03-24T00:00:00Z
Beautiful little cottage with everything you need to have a comfortable stay and more! Kirsten, the host, was lovely too, to great us at the arrival and showed us around. Would love to stay again if we come to Adelaide again.
Andrea
2017-03-04T00:00:00Z
We certainly look forward to staying again next time we are in the area.
Sharmane
2017-03-12T00:00:00Z
Thank you Kirsten We had a wonderful stay in your very comfortable homely house. It was the perfect location for my partner while he worked and great to explore the Barossa. Beds were extremely comfortable and house well equipped, we would definitely recommend this to others.
Leigh
2016-10-14T00:00:00Z
Rodzaj pokoju
Całe miejsce
---
Rodzaj nieruchomości
Dom
---
Mieści
4
---
Sypialnie
Gawler South, Australia Południowa, Australia
Built in 1881 in historical Church Hill, with modern amenities, the Courthouse enjoys a central location in Gawler and offers a unique, independent accommodation option, close to the Barossa Valley. We are excited to be able to offer this experience and to share such a wonderful, majestic building.
Gawler is a historical town at the gateway to the Barossa Valley, and the precinct of Church Hill where the Courthouse sits is heritage listed. Cowan street is a quiet, wide, Jacaranda-tree-lined avenue close to shops, restaurants, sporting facilities and sites of interest on the Heritage trail. Located 40 km from Adelaide CBD, the Courthouse is 250 metres from the train station. Built in 1881, it is being meticulously converted to a residence. The studio apartment which was once the entrance, witness waiting room and bathrooms is available to experience now and the main courtroom and judge's chambers will be available later this year. Gawler has many parklands and wonderful walking trails along its three rivers. It is less than an hours drive to the Clare Valley, 40 minutes to the beach or city and 20 minutes to the Barossa Valley.
Church Hill is a quiet area yet is centrally located. There are four churches and many other historical buildings in Cowan Street, as well as a horse hitching post! The Police Station is located on one side of the Courthouse and the Anglican Rectory on the other. Gawler Aquatic Centre, tennis courts and Gawler Central train station are a short walk. In late spring the street turns purple with Jacaranda flowers. As the gateway to the north, Gawler has many local historical hotels.
A lovely separate apartment, with separate entrance, in a heritage building. Natalie has renovated and furnished it tastefully, with everything you need for a short or long stay. I stayed a week, in Gawler instead of Adelaide, and am so glad I did. Natalie is a delightful and helpful host.
anthony
2017-02-10T00:00:00Z
Rodzaj pokoju
Całe miejsce
---
Rodzaj nieruchomości
Apartament
---
Mieści
2
---
Sypialnie
Gawler, Australia Południowa, Australia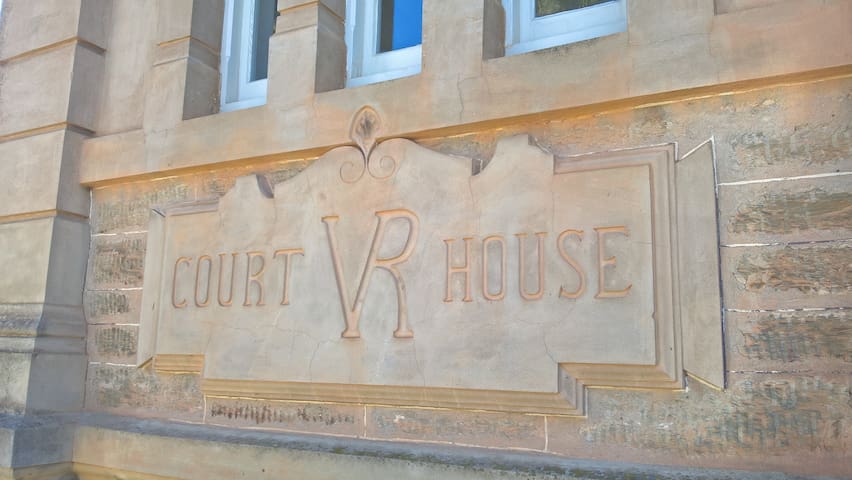 Charming 2-3 bedroom Cottage. Sleeps up to 8. Polished floors, Beautifully renovated to provide a unique holiday experience. Fully equipped kitchen with lovely solid jarrah benchtops, complete with full size oven, hot plates, microwave, all appliances and cooking utensils. Also, a breakfast basket delivered to you containing all the necessary fresh ingredients for you to cook up a storm. Quality and comfort featuring lead light windows, fine furnishings with Queen Bed in Master bedroom, 2 singles in room two, and double sofa bed in 3rd room. Gorgeous Heritage bathroom with Claw foot Bath. French doors open to a sun filled outdoor entertaining area. A short stroll to the cafes and restaurants on Murray Street. The ideal holiday home or executive rental.. Nightly Rates from $194 per 2 persons Extra persons $35 pp per night Weekly Rates from $(PHONE NUMBER HIDDEN) depending on season (Peak rates apply during school holidays and for special events) To enquire call Lyn on M: (PHONE NUMBER HIDDEN) or email us at (EMAIL HIDDEN)
Great place to stay and explore the area and the Barossa Valley. Close to the facilities in Gawler, nice outdoor space to chill in. Thanks a lot!
Jason
2016-01-09T00:00:00Z
Lyn's place was fantastic! I could not recommend it more. It was beautiful and immaculately clean. Everything felt fresh and clean. There were lovely touches to make you feel at home, like breakfast supplies. It's in a great location too, a very short walk to the main street and train station.
Leigh
2016-11-19T00:00:00Z
A comfortable house in a lovely area. Nice linen and towels were provided as well as welcoming wine and chocolates, thank you! Lyn popped in to say hello and was very friendly. It was lucky that the weather was nice and that we could have our meals outside as there was no table or chairs for the five of us to sit together inside.
Ghislaine
2016-04-18T00:00:00Z
Very lovely place. Very accurate description on the website. Nice and roomy for our family of 5. We would stay there again if we come back to the area.
Brett
2015-10-03T00:00:00Z
A very lovely little cottage, and a very accommodating host. It's close to shops in Gawler but far enough away to be lovely and quiet. We had a great time and we would happily stay there again!
Anneleise
2013-08-13T00:00:00Z
Rodzaj pokoju
Całe miejsce
---
Rodzaj nieruchomości
Wikt i opierunek
---
Mieści
8
---
Sypialnie
Gawler South, Australia Południowa, Australia
Central and modern town house walking distance to everything in Gawler including main street, train station, parks and restaurants. Adjacent park, Coles shopping centre.
Andrew was very accommodating managing to change the cleaner's time so we could stay an extra night. It is very central and was just what we needed. Regards Mary
mary
2017-02-25T00:00:00Z
Great place to stay. Large house and close to the village and wineries. Recommended.
Jonathan
2016-12-29T00:00:00Z
Great location and host. Very happy with the accommodation.
Mark
2017-03-22T00:00:00Z
Rodzaj pokoju
Całe miejsce
---
Rodzaj nieruchomości
Apartament
---
Mieści
3
---
Sypialnie
Gawler East, Australia Południowa, Australia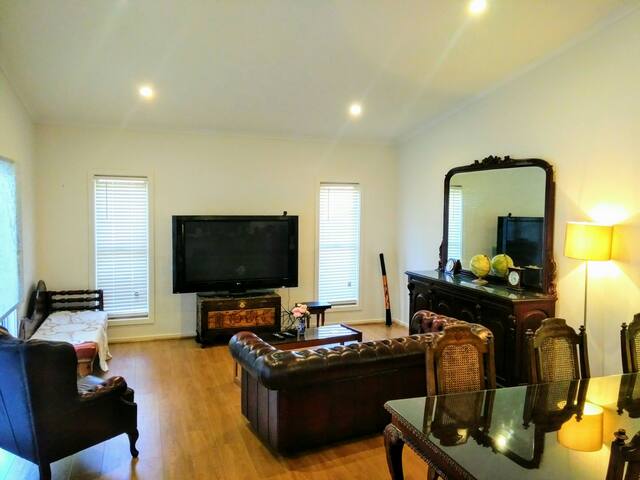 Originally built by the Mayor of Gawler in 1927 our Californian Bungalow has oodles of character. You will have your own Private room with it's own entrance, toilet and en-suite . Perfect location on a quiet street only 10 minute stroll into Gawler !
Built in 1927 our house has oodles of character ! Your accommodation is separate from the main house, has crisp fresh linen on a queen size bed, a fridge, Nespresso coffee machine, and you can even take a long relaxing soak in your own Claw-foot bath ! If you have a baby/small child we have a travel cot available for use. On arrival if there is anything you think you may need please ask, we are happy to accommodate if possible !
Here in Gawler East you have the best of both worlds, easy close proximity to the Barossa Valley as well as only an hours car/train journey to the Adelaide CBD and it's lovely festival vibe, the new fantastic Adelaide Oval and wonderful restaurants/shopping. We are situated on a quiet street only a 10 minute stroll down to the main township of Gawler, shops, train station, information centre, supermarkets and hospital. A cycle track has also been recently built and you can cycle from our house right into the heart of the Barossa Valley ! (Great for the Tour Down Under enthusiast!) The start of the most beautiful wineries is only a 10 minute drive away .......
Janet and Eric were the most exceptional hosts. They went above and beyond to help us make the most of our stay. Providing great recommendations for food, activities and wineries. Even leaving us some homemade, delicious caramel slice. The room is absolutely delightful and has everything you could need. We found a lot of the Barossa was closed after 5 but Gawler still has some great dinner options available. Definitely worth a visit!
sophia
2015-12-01T00:00:00Z
Lovely private room separate from the main house with all the amenities needed. Everything clean tidy and nice. Great being able to have a soak in the big ole claw foot bath too. Lots of local info available. Janet was very welcoming and they were very accommodating to our questions and even made space in the drive so we could park our caravan of the street for the night. Highly recommended.
Zane
2016-11-10T00:00:00Z
Janet is amazing! I had such a good time there even if I just stayed for one night. I felt welcome from the very first moment! It actually felt like having a home again on my long travel through Australia. The apartement is just great! - very cosy, friendly and with fresh colours, extremely clean and offers a lot of space. Janet and her husband are doing everything that their guests feel welcome and comfortable, there is everything and much more than you need for a nice stay! You really can see how much passion Janet has for it! She's such a lovely person and we had some great chats! Their house is awesome as well and the area really quiet and friendly, very well located in Gawler and close to the Barossa Valley!
Miranda
2015-12-11T00:00:00Z
We enjoyed our stay with Janet and Eric and pooches. The breakfast supplies and the goodies in the fridge were much appreciated! We were made to feel at home and loved sitting out on the patio with a glass of Barossa Valley wine at day`s end. We`d stay here again!!
Dee
2016-05-17T00:00:00Z
Lovely location in the Barossa. The room was ideal, private, quiet room and beautifully presented. Loved the breakfast supplies in the room and tea/coffee facilities. Great hosts
Diana
2016-08-28T00:00:00Z
Thanks Janet and Eric, We had such a lovely relaxing weekend! The room was quiet and comfortable and had everything we needed to just chill. Thanks for being terrific hosts and making our stay just right.
Naomi
2016-11-21T00:00:00Z
Janet and Eric were the perfect hosts and made my time up in Gawler so much easier! The room is beautiful, clean and ad so many lovely touches like a Nespresso pod machine, wall mounted flat screen TV, claw foot bath and very comfortable double. Amazing hospitality coupled with a gorgeous room made this the perfect week away. Thank you Janet and Eric :)
Claire
2016-01-16T00:00:00Z
Our stay with here exceeded our expectations. Janet and Eric were amazing hosts, both welcoming and knowledgable on the surrounding areas. The location is absolutely perfect, just a short walk to the main street of Gawler and a short drive into the Barossa. We loved our stay here and would definitely stay again.
Prue
2016-03-29T00:00:00Z
Rodzaj pokoju
Pokój prywatny
---
Rodzaj nieruchomości
Apartament
---
Mieści
2
---
Sypialnie
Gawler East, Australia Południowa, Australia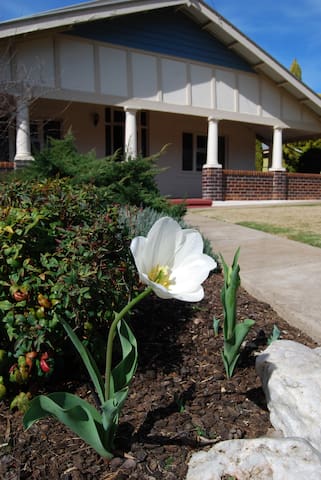 Lovely 3 bedroom stone family home (c1935). Sleeps 6-8. Original wooden floors throughout, upgraded modern kitchen with separate dining room. 20 minute drive to the Barossa Valley and its outstanding food and wine region. Close to public transport.
Would also suit couples and no kids.
Gawler was established in 1839 and was the first country town in South Australia. It is nestled between the foothills and three rivers and contains many beautiful historic homes and buildings. For nature lovers there are walking and bike trails through its parks to Dead Man's Pass and Clonlea Park. There are numerous cafes, eateries and hotels all within walking distance.
This a beautifully restored home with spacious rooms, a lovely kitchen and fantastic bathrooms. The owners quickly sorted a little hiccup with a minimum of fuss and a friendly chat. Couldn't rate it high enough.
Dan
2017-03-26T00:00:00Z
Rodzaj pokoju
Całe miejsce
---
Rodzaj nieruchomości
Dom
---
Mieści
6
---
Sypialnie
Gawler East, Australia Południowa, Australia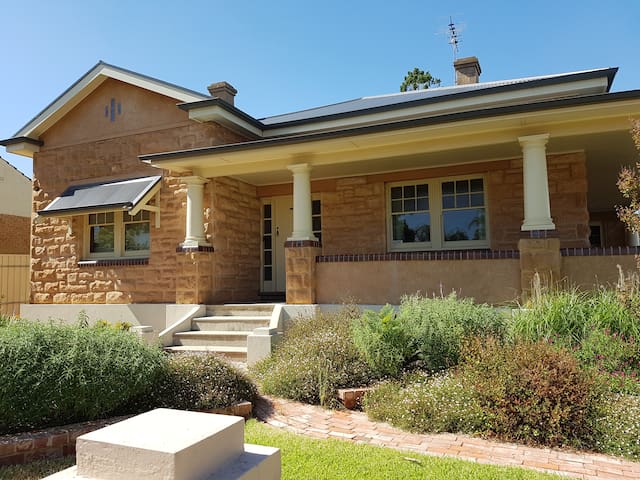 The Stables Great value Accommodation in Gawler. Perfect for a holiday or business stay. A quaint histroric cottage that was once stone stables, self contained two bedroom. Outdoor terrace & bbq with lovely gardens. From $179night for weekly stays and $149 for nightly stays. The Cottage Comfortable well appointed, self contained two bedroom cottage with outdoor garden terraces, tastefully furnished with a fully equipped kitchen including full size oven, hot plates, microwave, appliances and cooking utensils. Large screen TV. The Rooms Sleeps up to five, with one queen in main bedroom, single bunks in second bedroom and a flip out single sofa in the lounge. Parking and Location Off street undercover parking. You are only a short 10 min stroll to the centre of Town, beautiful river reserves, Cafe's shops, heritage pubs and restaurants. The Area Gawler -is located north of Adelaide in the Barossa Region and is the ideal hub from which to explore the history, heritage and famed Wine regions of South Australia, 15 mins to the Barossa Valley & Jacobs Creek, 40 mins to the heart of Adelaide, 20mins to the Adelaide Hills and one hour to the Clare Valley, Burra, the mighty Murray and destinations to the north. A town steeped in history with a proud past. "The ideal holiday cottage for couples, small families or executive's doing business in The Gawler Barossa Region.. Holiday experiences 4WD Tours, Art & Craft, Birdwatching, Bushwalking & wilderness, Close to Public Transport, Executive rental, Family Friendly, Farmland Experiences, Golf, Great view, Heritage Trail, Hot air ballooning, Romantic getaway, Tour Down Under 2010, Wine Appreciation, Winter Holiday Facilities Air conditioning, Baby Cot, BBQ, Books/Magazines Supplied, Breakfast provisions available for self-cooking, TV, CD Player, Continental Breakfast Available, Continental breakfast provisions available, DVD, Highchair, Kitchen, Laundry facilities, Linen supplied, No smoking,Tea/Coffee Making Facilities, Undercover or off street parking, Videos/DVDs Supplied Rooms and rates *Short Stay Rates from $175 per night per 2 persons. Extra persons $35 per person per night. *Stays over 7 nights from $149 per night per 2 persons. Peak rates apply for school holidays, festivals and events Additional Guests including children $35 pp per night Monthly rates available on request
Comfortable and roomy accomodation very convenient to Gawler with everything we needed. Thanks Lyn.
Sue
2016-02-17T00:00:00Z
The accomodation was lovely and well positioned within walking distance to Gawler town centre and 30 minutes drive to the Barossa valley. The cottage was spacious, modern and clean and perfect for a group with 2 bathrooms and living areas. Lyn was a great host and responded promptly to my requests and queries and I would definitely recommend staying here to any one visiting this area.
New
2016-07-11T00:00:00Z
Rodzaj pokoju
Całe miejsce
---
Rodzaj nieruchomości
Wikt i opierunek
---
Mieści
4
---
Sypialnie
Gawler South, Australia Południowa, Australia
My place is close to parks, the main shopping street, swimming centre, tennis courts, walking trails, train station, bus . You'll love my place because of the comfy bed, the neighbourhood, the outdoors space, welcoming, modern, spacious and clean. My place is good for couples, solo adventurers, business travellers, and families (with kids).
Rodzaj pokoju
Całe miejsce
---
Rodzaj nieruchomości
Apartament
---
Mieści
4
---
Sypialnie
Gawler, Australia Południowa, Australia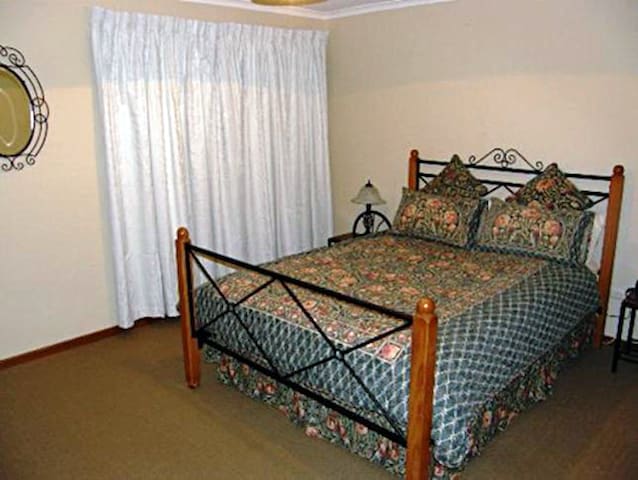 Warm self contained bedroom bathroom,laundry and large open plan lounge with extra double sofa bed and small kitchen. Outdoor eating area with self cook breakfast provided..Optional extras include local produce platter and dinner cooked on request.
Lovely space for two, rustic old worldy charm... bathroom with shower and separate laundry...open planned kitchen lounge and dining room with double sofa bed and tv. Bedroom with king size bed..Cook your breakfast at your leisure with eggs bacon tomatoes mushrooms and toast or fresh fruit and yoghurt and cereal..a selection of Serendity Tea and pod coffee.
Rodzaj pokoju
Pokój prywatny
---
Rodzaj nieruchomości
Wikt i opierunek
---
Mieści
4
---
Sypialnie
Gawler East, Australia Południowa, Australia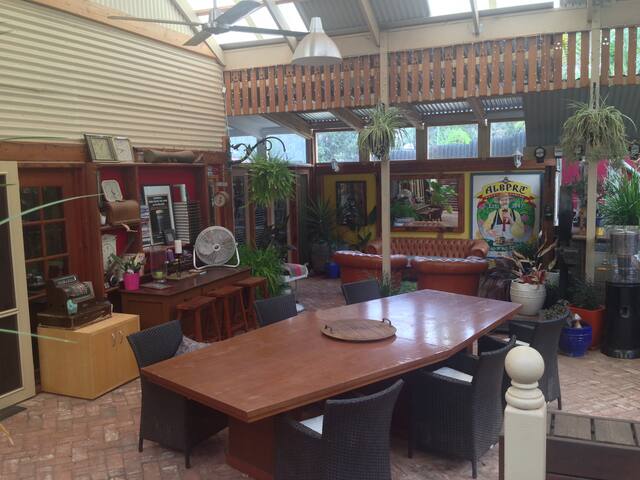 NO PRBLEM
Dorothy Anne
2016-10-19T00:00:00Z
Very welcoming and friendly hosts. We spent the weekend in the Barossa and the house was nice and central.
Nerilyn
2016-07-04T00:00:00Z
Rodzaj pokoju
Pokój prywatny
---
Rodzaj nieruchomości
Dom
---
Mieści
2
---
Sypialnie
Reid, Australia Południowa, Australia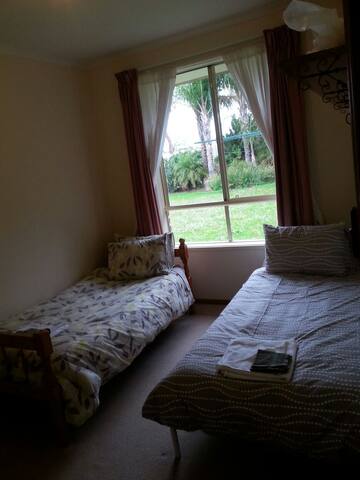 Homely Cottage is a very clean,welcoming place to stay. The location for me was perfect just down from Main North Road but still very quiet. There is a ice area to sit outside and relax or catch up with social media as wifi was made available. Very friendly interaction from Rosemay and her son.
bev
2016-01-14T00:00:00Z
We really enjoyed our stay in RoseMary's place. Welcoming, homely and comfortable.
James
2016-11-19T00:00:00Z
Staying with RoseMary is like a second home to us. RoseMary took a late booking due to family illness and we were welcomed with a fire. RoseMary left us to our own devices which really works well for us. If we had needed to we could contact her. It is close to the town and shops. Good bike paths. RoseMary is generous with her breakfast supplies.
mary
2016-06-14T00:00:00Z
Thank you RoseMary for your kind, generous hospitality. We really enjoy staying as it has everything we need. Regards Mary
mary
2016-11-01T00:00:00Z
This is the best Airbnb in Gawler value for money. I haven't seen anything else that comes near it as we get the run of the place, we can cook meals, I enjoy the bath and we have a wood stove. It suits us perfectly.
mary
2016-08-29T00:00:00Z
The cottage is a beautiful, cosy and serene space. RoseMary was very welcoming and left provisions for a lovely breakfast. I'd definitely stay again.
Vanessa
2016-11-14T00:00:00Z
Rosemary and her son definitely made me feel at home!! the house was very cosy and everyday I could use the facilities like it was my own, including the lovely garden! Highly recommend if you're visiting Barossa valley like I did :)
Madalena
2017-02-15T00:00:00Z
Rosemary's Homely Cottage was exactly as advertised, clean, comfortable and welcoming. Rosemary herself was very helpful and flexible when I needed to alter my arrangements at the last minute as well. Homely cottage is in a perfect location to everything, and a 2 minute walk to a really nice pub with great meals. The bed is really comfy and great kitchen and living area. I was given complete privacy although her son Blake was on hand if I needed anything and he is a lovely young man. I highly recommend Homely Cottage and will definitely be staying there again. Thanks Rosemary and Blake. Kerin Swavley.
Kerin
2016-10-05T00:00:00Z
Rodzaj pokoju
Pokój prywatny
---
Rodzaj nieruchomości
Dom
---
Mieści
2
---
Sypialnie
Willaston, Australia Południowa, Australia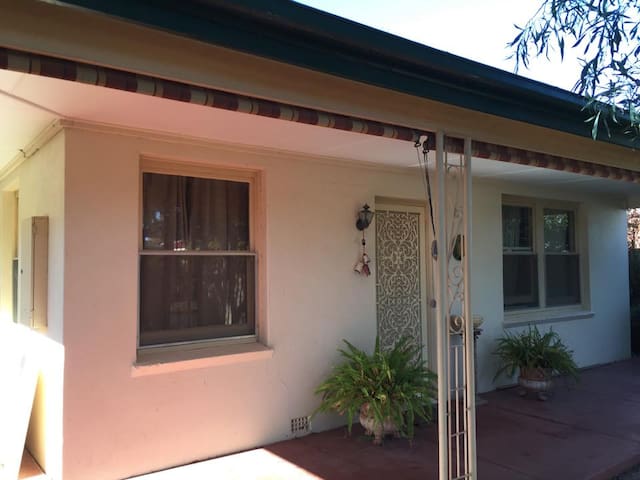 歡迎來到我們美麗的,自成體系的家,在那裡您的預訂是排他性的,你可以體驗住在以前的教堂,靠近高勒,在巴羅莎谷和網關的家門口給克萊爾谷&離家只有1個小時的從阿德萊德車程。
前者教會是一個完全獨立的3間臥室,2浴室,2個帶戶外娛樂涼亭,草坪花園區和雙車庫的生活區的家。
教會是位於高勒的主要街道線僅幾分鐘路程。它是在巴羅莎谷的家門口與在通往克萊爾谷和比阿德萊德中央商務區一個小時的時間。
Comfortable stay in a unique property at the doorstep of the Barossa valley. Roomy living space and bedrooms for a family or friends to stay together. Loved the renovated and historic feel of this charming old church.
Angelita
2016-11-21T00:00:00Z
The Church was just as we expected, such a lovely abode, immaculately furnished with charming decor. The location was central to our needs with just a short trip away from the town centre. Karen & David were amazing hosts, very responsive to our queries and quick to point us in the right direction. Overall, an amazing experience and would definitely stay again.
Tuyen
2016-09-10T00:00:00Z
Finding this property in Gawler was like finding Gold, unique and very well presented, we would highly recommend a stay at 'the church' for anyone visiting the Barossa.
David
2017-03-25T00:00:00Z
What an amazing experience and unique house! Loved every minute of staying there and made a wedding weekend all the more special! Thanks so much
cassie
2016-10-30T00:00:00Z
Beautiful unique home in a great location.
Robert
2016-12-03T00:00:00Z
Absolutely loved our stay at the church. Just wish it was longer! The place us do unique and beautiful. Close to all the wineries. Very clean and tidy. Karen was very helpful. What an incredible place.
Nicole
2016-12-30T00:00:00Z
A stunningly beautiful space to stay. Great location. Awesome amenities everything one could want & need. Totally recommend right on Barossa Valley doorstep. Lovely & cool in the intense heat of January
Vicki
2017-01-29T00:00:00Z
We had an amazing time at the Church! We felt very welcomed and our group of 5 loved our stay so much we wish it was longer. The location is great for winery tours being only 15 mins away, and it's also VERY quiet and safe. Ample parking, and an experience like no other. The accommodation was very well stocked which helped us greatly arriving late at night on our arrival. If we are to return to the region, we will not think twice about where to stay!
Daniel
2016-10-07T00:00:00Z
Rodzaj pokoju
Całe miejsce
---
Rodzaj nieruchomości
Dom
---
Mieści
6
---
Sypialnie
Willaston, Australia Południowa, Australia
Wpisz daty, by zobaczyć pełną cenę. Obowiązują dodatkowe opłaty. Cena może uwzględniać podatek.