Newly created basement apartment within Georgian townhouse in central Exeter. 2 minutes walk to the bars and restaurants at Exeter Quayside Cathedral Close 5 minutes walk. City centre 10 minutes walk. Free overnight parking in adjacent street until 8am. Car parking nearby £10 / 24hrs
Perfect location just a short walk down to the Quayside bars & restaurants or direct to the city centre & Cathedral Arrive in your own time with a key safe fitted at the rear gate. Enter through the communal back door and head down the narrow staircase where you will find a fully equipped kitchen and utility space, lockable shower room /WC and a lockable bedroom. The apartment is part of a professional shared house in the basement of a large Georgian house and has everything you will need for an overnight or longer stay including: Fully furnished double bedroom with: Double bed Triple wardrobe with mirrored doors Chest of drawers Comfortable chair High speed Wi-Fi TV with Virgin Media TiVo Fully equipped kitchen with: Table plus 2 stools Wine cooler Induction hob & oven Dishwasher Fridge Freezer Washing machine Microwave Kettle Toaster Iron
Modern newly refurbished self-contained basement apartment within large Georgian Townhouse - fully equipped private kitchen & shower room. Peaceful location in St Leonards area of Exeter close to the city centre. Many bars & restaurants by the waters edge at Exeter Quay just 2 mins walk from the house. Enjoy cycle & kayak hire at Exeter Quay - ferries during the spring & summer months to the river Exe's best pubs including The Double Locks. PARKING Free overnight parking in adjacent streets of Collaton Crescent & Friars Gate (6pm to 8am only). Parking charges £1.80 per hour or £10.80 per day in Magdalen St car park just one minute walk near Southgate Hotel & Hotel Du Vin. nb although Magdalen St car park offers 24hr parking - the 24 hrs end at 8am the following morning which is not great if you fancy a lie in. Instead use the Premier Inn car park in Southernhay which is also within a short walk and offers 24hrs parking for £10 from the time you first make payment
Great space in central Exeter, only 10 mins walk from Cathedral and 5 mins to the quay. Lee's arrival instructions were super helpful.
Rachael
2016-09-01T00:00:00Z
Nice stay in the beautiful flat of Lee. The mattress was so good that I can't stand the one I 've got at my place! ;-)
Aurore
2016-08-29T00:00:00Z
Really helpful a great place to stay
Eliot
2017-04-06T00:00:00Z
Excellent communications and nice place to stay with everything as described in listing
james
2016-12-04T00:00:00Z
Excellent communication very helpful and thorough and well equipped lovely space close to quay and town. Would definitely consider again if in the area.
Jenny
2017-03-26T00:00:00Z
I stayed here overnight on a recent work trip, and was very comfortable indeed. Lee has everything set up very well, both in the standard of the apartment itself and in making arrangements for access and staying here very clear. The space was completely spotless and has high-quality furnishings and fittings throughout. Although I was on a flying visit, it's clear that a couple would be very comfortable here for a good holiday or extended work visit. It's in a very convenient location, and easily walkable to the main centre of Exeter. The space was lovely and warm on arrival on a cold evening, and Lee checked in via the app that I was comfortable. Lee was friendly and professional throughout.
Brinley
2016-11-26T00:00:00Z
Lee's apartment is very nice, clean, very well equipped and central. Lee was an excellent host, very easy to communicate with and responsive.
Tara
2016-10-12T00:00:00Z
Lee's place is very comfy and quiet, though it's very well located in the old town center and just a couple of minutes walking distance to the quay. It is actually like small apartment in the family's basement, very nicely furnitured and with fully equipped kitchen. Everything was very clean. I'd definitely come again.
Linn Phyllis
2016-10-23T00:00:00Z
Rodzaj pokoju
Całe miejsce
---
Rodzaj nieruchomości
Apartament
---
Mieści
2
---
Sypialnie
Exeter, Anglia, Wielka Brytania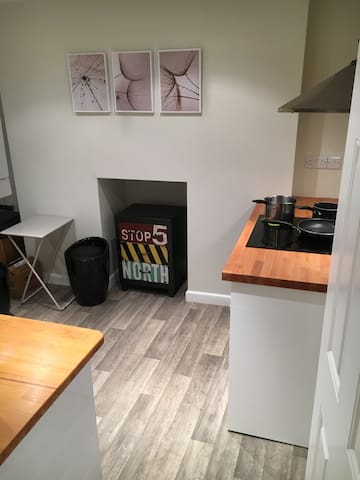 Private 1st floor flat with full kitchen (oven + hob), big shower, large deck. In peaceful rural setting with views of fields, cows and trees, 7 miles from Exeter centre. Range of breakfast items, including eggs from our hens. Comfy kingsize bed. 4 ft sofabed available for 1 or 2 people. Please message me/make an enquiry if you wish to make a one night only booking (see details below).
The garden flat is our guest room, located above our detached garage. It has wide views over fields and its own large raised deck where you can sit and eat or drink wine while watching the cows and sheep go by. It has a large shower and a well-equipped kitchen (including fridge, cooker, oven, toaster, kettle and selection of hot drinks) where you can make your own meals. There is a dining area and an office corner. Our house and the flat get all their heat and hot water from a biomass boiler that burns local logs, which we happily explain to you if you would like to know about it. We are rather fond of our boiler! One-night bookings- please read! Please message me if you'd like to book for one night only. I don't have masses of time spare at the moment and back-to-back one-night bookings are becoming a bit difficult to manage. I won't relax my hosting standards, so I will only accept one-night bookings where I can. I'm more likely to be able to offer a 1 night booking if you ask on the day or the day before- it depends on my timetable!
The flat is surrounded by green Devon fields and working farms. It is very gentle and quiet, however our neighbours are dairy farmers and are often up and working by 5am. There are cows nearby. Our hamlet is a lovely, gentle place, where very little happens. There is a forest with a set of good walking tracks within walking distance, and a wonderful hill with a 270 degree view just up the road. If you come in the rainy season (January to December) remember your wellies or sturdy footwear if you want to walk in the forest as it can be muddy. There is a good country pub called the The New Inn on the edge of Broadclyst about 2 miles away where you can get decent meals for a reasonable price. There is also a gastro-pub 3 miles away in Clyst Hydon, which is more expensive but very good- The Five Bells. There is a village shop and a Coop supermarket in Broadclyst. We live on the edge of the Killerton estate, a National Trust house and gardens with an interesting collection of period costume and a range of interesting events and exhibitions throughout the year. The sea at Exmouth, Budleigh Salterton and Sidmouth is about half an hour away. The North Devon coast is about one hour away.
excellent value. highly recommended.
Caroline
2017-03-21T00:00:00Z
We had a brilliant stay at this well equip little flat in the country side, the host ensure that the flat is full of all the essentials someone may need when staying away from home, it's extremely cosy and the bed and shower were both amazing! We would highly recommend anyone to stay and wish we could have stayed longer in this peaceful, idyllic home!
Nelson
2016-07-21T00:00:00Z
Utterly perfect with everything you could possibly need catered for. Wonderful stay and wonderful place!
Grace
2016-11-13T00:00:00Z
What a beautiful little place in the countryside! Amazing value for money considering a lot of basic B&Bs charge double this in the surrounding area! Lovely flat, very spacious and comfortable with great views! Fresh hen eggs were a lovely touch so we could have breakfast, and everything is well equipped and easy to find. Couldn't fault a single thing, from directions to communication and welcome. A real hidden gem, hope to return in the summer! Oh and there is some 4G signal on EE! Thanks again!
Brad
2017-03-05T00:00:00Z
What a great find for our first ever Airbnb experience. Perfect for a small family, had everything we could ever think of needing. Also surprised to find such a full fridge on arrival with a great choice of breakfast inside. The host and her children were so welcoming and we fell in love with the big Teddy bear of a dog. Very happy, would certainly recommend and return xx
Carly
2017-03-19T00:00:00Z
Beautiful place with real wow factor. Quiet, comfortable and perfect for a break from the city. The terrace was lovely at sunset, the bed was really comfy and we can't wait to go back, hopefully for a longer stay.
Kilda
2017-03-27T00:00:00Z
We had a wonderful time at Eleanor's apartment, the surroundings couldn't be more idyllic, and the accommodation was excellent. Eleanor was kind enough to load the fridge with breakfast goodies, and we loved getting to know the pets! I would highly recommend staying here, and it's such great value!
Oliver
2016-05-16T00:00:00Z
I was made very welcome by Eleanor. Everything was as listed and very comfortable. I felt very at home and enjoyed my stay. I liked the rural setting, with easy access to Exeter. And there were more fresh eggs provided (and plenty of other breakfast options) than a man could eat but they were very nice.
Andrew
2016-03-25T00:00:00Z
Rodzaj pokoju
Całe miejsce
---
Rodzaj nieruchomości
Apartament
---
Mieści
4
---
Sypialnie
Westwood, Wielka Brytania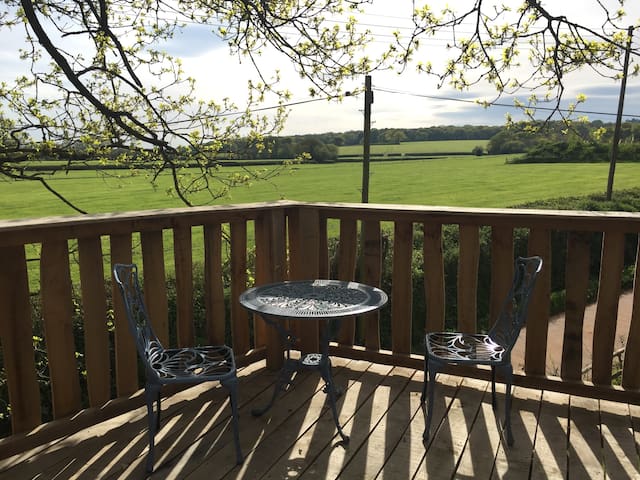 Pięknie zaprojektowane, nowo przeliczane samowystarczalny aneks do Moor Lane House, położony w miejscowości East Devon od Talaton. Do "West End" zapewnia komfortową bazę prywatny do zwiedzania pięknego hrabstwa Devon.
Dobrze wyposażona dwukondygnacyjny aneks zawiera: mała kuchnia w stylu country, stylowy mokrej pokój, komfortowy salon i sypialnia z podwójnym łóżkiem. Parter: - Kuchnia / Jadalnia: płyta piekarnik i, kuchenka mikrofalowa, toster, lodówka (z lodówki) i wszystkie kuchnia-wear; naścienny TV / radio. - Wet-pokojowe: elektryczno-prysznic, umywalka, ubikacja i wieszak na ręczniki. Pierwsze piętro: - Salon: wygodna sofa, DVB-T TV, DVD (i odtwarzacz wideo), Digital Radio & dokującą do iPoda Hi-Fi. - Sypialnia: prosty, elegancki sypialnia z 4'6 '' podwójne łóżko; komoda i przestrzeni powieszenie. - Darmowe wifi. - Sygnały mobilne są dobre w większości obszarów. - Parking: Jest dostępny parking na twardym i przechowalnia rowerów w razie potrzeby. - Poza Powierzchnia: Jest mały ogród przed aneksie której goście będą mieli wyłączny użytek. - Pościel: ręczniki, pościel, suszarka do włosów, i niezależne elektryczne ogrzewanie centralne są świadczone.
Centrum miasteczka - 2 minuty spacerem wzdłuż drogi - ma nagradzaną wsi sklep i poczta, 13 wieku kościół i przyjazny pub serwujący proste jedzenie. Sąsiednia wieś clyst hydon - łatwy 3 mil - jest gospodarzem wspaniałe i pięknie odrestaurowanej wiejskiej knajpie, The Five Bells, który w ostatnim czasie (wrzesień 2014) została nagrodzona Michelin Bib Gourmand. 1,5 mil jest Escot Park: dla wszystkich miłośników przyrody i natury, Escot to wyjątkowe doświadczenie i oferuje świetny rodzinny dzień. Położony w 220 akrów wspaniałego prywatnego parku, w samym sercu East Devon, Escot jest odświeżająco niekomercyjne, nagradzane gościem atrakcją. Ich Coach House restauracja jest otwarta na kawę, lunch i herbata i serwuje wspaniałe domowe ciasta! - 10 mil od bardzo ładnej nadmorskiej miejscowości Sidmouth; - 8 mil od historycznego sznurowane miasta Honiton z wielu sklepów z antykami; - 12 mil od Cathedral City of Exeter. - Zabytkowe Jurassic Coast Południowa; rozległe piaszczyste plaże na północnym wybrzeżu Devon i obu Dartmoor i Exmoor parków narodowych znajdują się w niewielkiej odległości jazdy. Talaton jest łatwo dostępne z Junction 28 M5 (8 mil) lub skrzyżowania Daisy Górze A30 (3 mil). Exeter Airport jest 8 mil i jesteśmy 2 mil od Londynu (Waterloo) stacji kolejowej na linii -Penzance Whimple.
Our first Airbnb experience couldn't have been any better! The West End Annexe was a wonderful find- hidden away in a beautiful, peaceful village but a perfect location for exploring everything Devon has to offer. We had a peaceful escape from the city and it was the perfect base for lots of country drives and walks. We didn't want to leave after our three night stay. Sue greeted us when we arrived but then left us to enjoy our break. However, she was on hand should we have any questions. The annexe was perfectly appointed with everything you could need for your stay. It was also clean and tidy. We enjoyed being able to cook and self cater, as the kitchen had all the home comforts. The breakfast Sue left for the first morning was a lovely and welcomed gesture. The beautiful front garden is a wonderful location to sit out and have breakfast and watch the birds and squirrels. We have no complaints and couldn't recommend anything for Sue to change! We will be recommending to lots of our friends (although wish we could keep the place to be our own secret!). We will be back soon!
charlotte
2016-07-15T00:00:00Z
Lovely little house, very well kept and prepared for our visit. Great pub just down the road. It was a really nice getaway, and we're very glad we chose Sue and Simon!
Miranda
2015-12-21T00:00:00Z
I stayed at Sue's & Spencer's cottage for 5 nights whilst visiting my daughter in Exeter. Although my flight arrived late this was no problem at all! What a great cottage, perfect very quiet and peaceful location! Clean & lovely interior with a great finish with attention to detail! There where even fresh flowers and treats in the fridge upon my arrival! Sue & Spencer hare great host and were very helpful through out my stay! All in all I very much enjoyed staying at the cottage and I would certainly stay there again! It was fantastic!!!
Karen
2015-11-03T00:00:00Z
What a wonderful place to stay. Everything was perfect from the homely touchs making us feel welcome to the location. Would gladly recommend to friends and family.
Dan
2016-12-11T00:00:00Z
My second stay at Sue and Simon's Annex, and we were able to meet this time which was nice. As before a lovely place to stay and I look forward to returning in the Summer.
Karen
2017-03-26T00:00:00Z
Me and boyfriend stayed in the annexe when visiting the area for a wedding. Sue was a perfect host and had thought of everything. Her communication was really clear and thorough. We found the place with great ease and had a very comfortable stay. Next time we're in the area we'd love to stay again and would fully recommend The West End to anyone. Oh and the homemade brownies were scrumptious!
Lauren
2017-01-15T00:00:00Z
I would recommend this for couples who want a relaxing break away in a lovely location and easy access to the coast.
David
2017-04-03T00:00:00Z
The annexe is a cosy and comfortable place to stay. This was our 2nd time here and it was as relaxing as our first trip.
Laura
2017-03-11T00:00:00Z
Rodzaj pokoju
Całe miejsce
---
Rodzaj nieruchomości
Apartament
---
Mieści
2
---
Sypialnie
Exeter, Devon, Wielka Brytania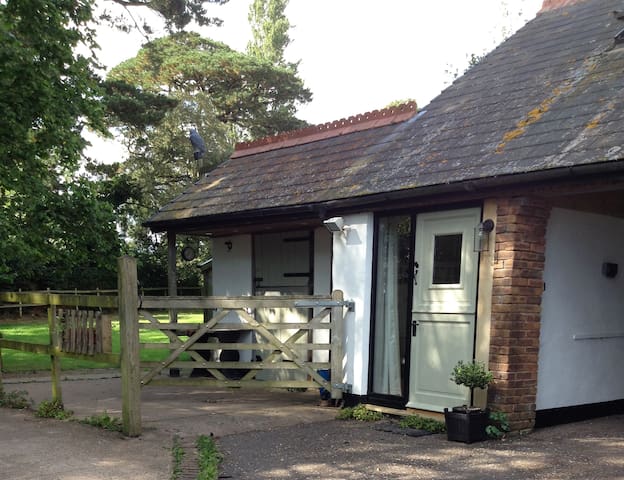 The 2 lets Tilbury View & Tilbury Cottage are in a converted barn in the grounds of a 17th century farmstead above West Bagborough in the Quantock Hills - an Area of Outstanding Beauty. Walk to an exceptional local pub and within the farm's 50 acres.
Tilbury farm has 2 Holiday Lets located in the same barn and seperated by the guest laundry. The converted barn has one en-suite bedroom with a king size bed sleeping two guests very comfortably. There is a separate living room with open plan kitchen. Within the living room there is a TV with DVD player.
The farm is located high up on the Quantock Hills with amazing far-reaching views and access to miles of footpaths / mountain bike cycling paths.
Beautiful location, beautiful cottage!! I was in Taunton working for the week so decided to find somewhere a little different to stay, this ticked all the boxes and exceeded my expectations, great location not far from Taunton or Bridgwater. Matt the host was very pleasant and really made me feel welcome, highly recommended!!
Levi
2015-07-11T00:00:00Z
Brilliant stay, such a great place to stay with scenic views which was so peaceful! We were greeted by Matt who showed us around and he gave us a welcome hamper which was fantastic, he also provided us with a cot and high chair so made to feel welcome and comfortable at Tilbury Farm. Beautiful home with everything you need and would recommend this to anyone!
Pardeep
2015-10-29T00:00:00Z
Tilbury Farm View is a fantastic little place, the views are absolutely stunning and the cottage is beautiful and well kitted out. Matt was very welcoming, he provided us with provisions for breakfast and even lent us a coat (as ours was in delayed luggage). The area is wonderful, with a myriad of walks and good restaurant/pub options right very close by. Highly recommended!
Laurence
2016-03-30T00:00:00Z
Matt was very welcoming and we enjoyed our stay immensely. The place was immaculate and we particularly enjoyed the complimentary sausages :) There was a lovely pub just down the road and overal it was a peaceful and private getaway. Would stay again.
Sharon
2016-05-28T00:00:00Z
The converted barn is a great place to unwind for a few days. They aren't wrong about the views, they are incredible! We both enjoyed Matt's breakfast hamper which was a nice touch. A warm welcome from Matt, made us feel at home. We both found the bed extremely comfortable. Like the views even the surrounding areas are truly amazing. I would 100% recommend this place to anyone looking to escape for a few days!
Luke
2016-10-12T00:00:00Z
Great cottage in a secluded location, well-appointed, comfortable
Andrew
2017-02-09T00:00:00Z
Hi Matt Thank you for making us feel so welcome. The cottage was lovely all the goodies you left us were very much enjoyed. The maps came in very useful and the walking guidebooks gave us some goods walks to undertake. The scenery around the cottage was beautiful. With many thanks Julie and Chris
Julie
2015-08-22T00:00:00Z
Matt's place is even better than it looks in the pictures. The view is simply stunning. We are already hoping to return in the Spring!
Ben
2016-12-05T00:00:00Z
Rodzaj pokoju
Całe miejsce
---
Rodzaj nieruchomości
Apartament
---
Mieści
2
---
Sypialnie
West Bagborough, Anglia, Wielka Brytania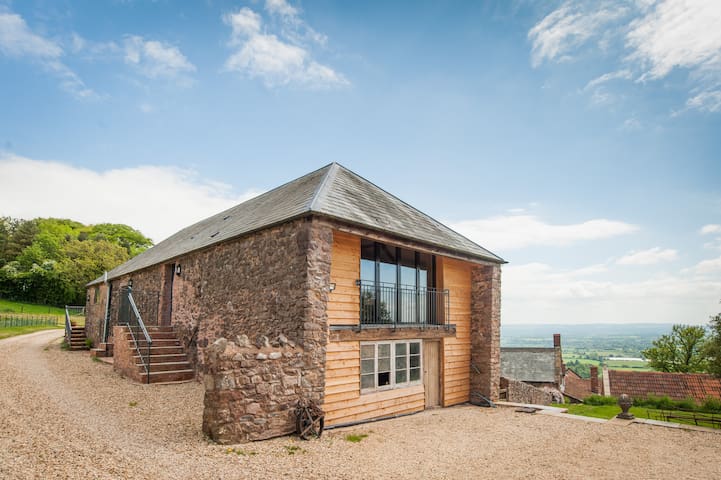 My place is close to just about everything - it's next to the bus station, in the centre of town, close to shops, cinemas, leisure centre, swimming pool, and a 20 minute walk to the university. My place is good for couples, solo adventurers, and business travellers. Tea & coffee is available and wifi of course!
The host was very welcoming and accommodating in regards to arrival time. The room is very nice. If you are in need of the second "bed," I would recommend that you remind her just prior to arrival to make sure that it is available. Walkable distance to bus stop, restaurants, etc.
Grace
2016-10-24T00:00:00Z
I found Mokshini very welcoming, and informed me of the amenities in the flat very quickly. Would recommend stopping given the price & location.
Chris
2016-11-13T00:00:00Z
A comfortable room, a warm welcome and a comfortable stay in an excellent location.
Angela
2016-11-24T00:00:00Z
Me and my boyfriend had a lovely stay at Mokshini's, great spacious clean room and bathroom, fantastic location 10 mins from the city centre and less than 5 mins from the coach station. Mokshini is a lovely and welcoming host, I strongly recommend staying with her if you're looking for a visit to lovely Exeter and a lovely host to boot!
Ellie
2016-09-25T00:00:00Z
My son needed a room for the night, as he arrived in Exeter the day before he was due to move into his student house. Mokshini answered all my queries promptly and was very accommodating. Mokshini was at the house to greet my son when he arrived (at around 8:30 pm). My son said that Mokshini was a very nice person and that was very happy with the room and his stay in general. The location is very central and was ideally placed. Sounds like a good place to stay for longer.
Michael
2016-09-10T00:00:00Z
Peaceful, great location and lovely host
Ellie
2016-10-07T00:00:00Z
Mokshini made me feel very welcome; the flat is like a nest, hidden away and very quiet. So thank you Mokshini!
samantha
2017-03-19T00:00:00Z
Beautiful comfortable bed and bedding. Excellent communication beforehand with really comprehensive info. Brilliant city centre location, an easy walk to shops and restaurants. And a friendly welcome!
Jackie
2016-10-31T00:00:00Z
Rodzaj pokoju
Pokój prywatny
---
Rodzaj nieruchomości
Apartament
---
Mieści
2
---
Sypialnie
Exeter, Anglia, Wielka Brytania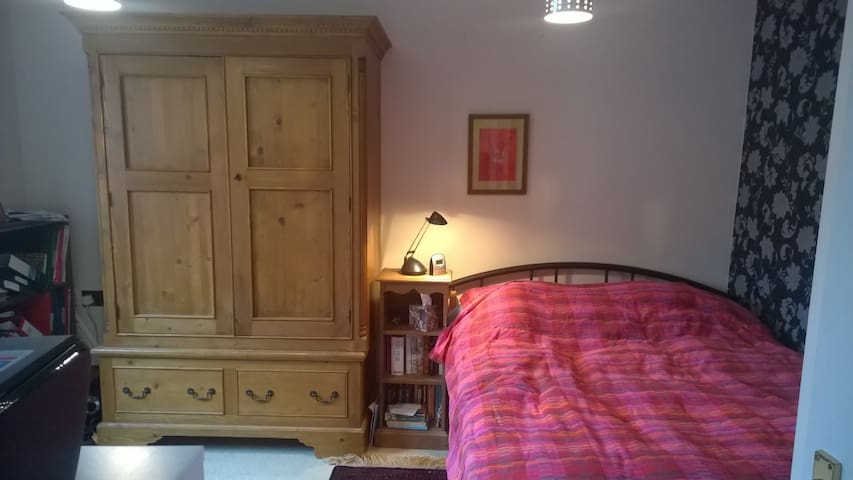 Our comfortable apartment is situated on the outskirts of Exeter close to Exeter Airport and the City (2.5 miles) . There is an upstairs double bedroom, on ground level a well equiped kitchen with cooker, hob, microwave and fridge, bathroom and lounge area. As well as a good supply of DVD,s & CD to choose from along with many board games & WIFI. The apartment is very warm and cosy, Parking for one car is available on our drive.however we can manage two if needed, by request.
Everything you need for your travels can be dealt with all the Stores you need, just 5 minutes away. Sainsbury's, Aldi, Spar, Chemist, Pinhoe Surgery, Greek food, Chinese Restaurant, Indian Restaurant and The Heart of Oak Pub & Restaurant. This Space is well positioned for your everyday needs..
We live on and old country lane, Mosshayne Lane. There is a private access lane through an old beautiful Devon Farmhouse (Mosshayne Farm) next to us over the M5 bridge East, this is a lovely 20 minutes walk from the Black horse Pub & Restaurant in Clyst Honiton. This lane has no public vehicles, however they do have agricultural vehicles using this lane. its a busy lane for joggers & dog walkers..
Mikes place is perfect - had everything we needed, and was a great place to start our Devon tour by bike. Highly recommend. Mike was friendly, welcoming and had great chat.
Rosemary
2017-04-01T00:00:00Z
We highly recommend Mike's lovely purpose built homestead; a contemporary & cosy living space. He was a friendly, consummate host tending to every requirement. Excellent all round.
Simon
2017-03-25T00:00:00Z
Mikes apartment was a lovely quaint place. It had everything we needed for a short break in Exeter. Extremly clean and homely. I love the fairy lights that are scattered around. Very comfy bed and nice kitchen to cook in. Mike was an extremely helpful host. Will definitely stay again.
Alice
2017-03-05T00:00:00Z
cute little place that was perfect for our needs. Will stay again. Thanks Mike
Hannah
2017-02-19T00:00:00Z
Mike is hands down one of my Favourite airbnb hosts in Exeter. Great amnesties, very cozy. Thank you so much for the wonderful stay.
Stefano
2017-03-14T00:00:00Z
What a lovely place. Extremely well presented and a great place to stay. Small but perfectly formed. Everything you could possibly want for a stay. Easy access to Exeter too!
George
2017-02-04T00:00:00Z
I stayed for a week and found the apartment to be comfortable and well equipped. Mike is an excellent host, would happily recommend this place.
Andrew
2017-02-10T00:00:00Z
Lovely comfortable stay. Mike was the perfect host!
Rebecca
2017-02-18T00:00:00Z
Rodzaj pokoju
Całe miejsce
---
Rodzaj nieruchomości
Apartament
---
Mieści
2
---
Sypialnie
Exeter, Devon, Wielka Brytania
You'll love my place because of its central location; it is bright airy and private. It's good for couples, groups and business users. You'll get fabulous views from the private balcony of the River Exe; the Cathedral; the City and the countryside. It is close to the city centre; City and St Davids railway stations; Exeter Bus station; art and culture; pubs; restaurants and night life. Built in 1714; Charles Dickens stayed here. No wheelchair access as you will have to climb stairs
The apartment is the whole top floor of a building built in 1714. We've tried to keep the space as bright, airy, uncluttered and clean as possible. We think it really has the wow factor! You'll have access to the whole 705 sq ft of the property plus the private balcony (did we mention the views?!). There are two large beds: 1 king, 1 double with freshly laundered and pressed sheets, plus towels soap, shampoo, etc. There are two large leather "lazy boy" couches in the living room plus flat screen freeview tv. There is a full size glass table and four chairs for eating meals and/or working, there is also a second wooden work desk. The kitchen is fully kitted out with combined washer dryer, dish washer, fridge, electric fan oven and microwave. The bathroom has a full size bath with high powered electric shower plus heated tiled floor. Wifi is provided and Exeter had good high speed mobile coverage. There is building wide smoke detection, plus battery operated CO (carbon monoxide) detectors, fire extinguisher, fire blanket and first aid kit.
The property is located on Fore Street which leads directly up into the heart of Exeter city centre. Exeter Cathedral is less than 400 metres away: about 4 minutes on foot You'll find a multitude of independent shops and boutiques on Fore Street as well as a hidden gems such as The Fat Pig which is popular pub that serves fantastic food.
This was perfect; I needed a small place for a week in Exeter on business and this was an absolute gem. Jonathan very kindly laid in some basic provisions and also met me off my train, showing me how the amenities in the apartment worked. Despite being on a fairly busy road it was surprisingly quiet. The view was wonderful too; I will certainly be back as it's a real find.
Barney
2017-01-20T00:00:00Z
Jonathan was a great host. The flat is in a great location with fab views from the balcony.
Rose
2016-10-02T00:00:00Z
Wonderful host who went above and beyond when we arrived. He provided breakfast, milk and juice, with a variety of cereals and bagels. The view from the patio was just as described and was wonderful on bonfire night and in the early morning over breakfast. Really comfy stay and a perfect location to reminisce over university days amongst friends.
Kate
2016-11-06T00:00:00Z
Jonathan's flat is exactly as depicted in the photos. Communication was very easy and he was gracious enough to allow us to check in slightly earlier. He met us at the door and even helped carry our bags up. He's furnished the flat with everything you could possibly need and even stocked some fruit, juice and bagels for us. We took his suggestions on places to eat and was very happy with his recommendations. The flat is really a short walk away from high street which in turn is the center of everything! Shopping, food, the cathedral are on either side. The flat offers stunning views of the city as it is on the top floor but be warned, there's no lift! On the bright side ( as I told Jonathan) I got a great cardio workout going up and down the stairs! It's a lovely flat which I would definitely recommend to anyone looking for a flat in Exeter.
Anitha
2017-01-13T00:00:00Z
A great location right in the heart of the city centre with a lovely view out across the town and beyond from the balcony which is a real sun-trap.
Robin
2017-03-26T00:00:00Z
With such a convenient location, that 70+ steps up to the unit are still worth it. Really appreciate Jonathan's offer to fetch us from the train station during such a cold night. Is not the savings $, it is the warmth n help that greatly touches my family's heart especially it is the 1st time we visit UK, let alone Exeter. You are a great host, Jonathan.
Jocelyn
2016-12-10T00:00:00Z
Great location in the city centre of Exeter Good size flat with views of the city and surrounding area
James
2016-12-03T00:00:00Z
Great central apartment. Jonathan was a great host. Provided us with some breakfast treats.
Caitlin
2016-12-16T00:00:00Z
Rodzaj pokoju
Całe miejsce
---
Rodzaj nieruchomości
Apartament
---
Mieści
4
---
Sypialnie
Exeter, Devon, Wielka Brytania
Our maisonette is set across the 1st & 2nd floors of a beautiful Regency townhouse. It has gorgeous sea views, and the location is within short walking distance of both the beach and the bustling town. It is perfect for families and pet-friendly too.
5a Fortfield Terrace is a maisonette set over the first and second floors of a beautiful Regency townhouse with stunning views of the sea across Sidmouth's famous cricket ground. This lovely home is the perfect spot from which to enjoy East Devon's walks, culture and family attractions, or to simply take a breath and relax... Our maisonette comfortably sleeps six people. We have a king sized bedroom and a double bedroom, both with sea views, plus two single bedrooms. There are two bathrooms; one shower room with a large double shower and a bathroom with a shower over a generously sized bath. There is a modern eat-in kitchen and the piece-de-resistance is the wonderful sitting room, with two sets of double French Doors leading onto our balcony. This has a perfect view, looking out to the sea over beautifully manicured tennis courts, croquet lawns and cricket ground. We are pleased to be dog friendly and hope your four legged friend enjoys your holiday as much as you! Whilst freshly laundered bathmats, hand towels and kitchen towels will be provided, we ask that you bring your own bed linens and towels (however we can supply bed linens and towels for an additional fee - please do ask for more information). We have one parking permit for the residents parking bays in front of the terrace. If you have more than one car there is usually ample parking to be found on nearby Glen Road.
THE GREAT OUTDOORS Adventurous outdoor souls will be able to explore the Jurassic coastline and surrounding countryside on an array of wonderful walks. Keep yourself busy with Sidmouth's superb eighteen hole golf course, sea fishing trips from nearby Beer and a selection of watersports from Sidmouth beach. Unwind at one of Devon's vineyards, including Lily Farm Vineyeard near Budleigh Salterton. FAMILIES There is endless fun to be had for families in an around Sidmouth. The beach, although pebbly at the top, is within very easy walking distance and has an enormous stretch of sand at low tide (and access directly to the sand from the end of the promenade), plus super rock pools. Jurassic Paddle Sports offers kayaking, paddle boarding and surfing lessons, and/or equipment hire. Hire tennis courts, try your hand at the putting course, walk to the little playground, head to the indoor pool for a swim or try the cinema on a rainy afternoon. There are many fun days out to be had too, including Bicton Park, Creely Adventure Park and The Donkey Sanctuary. SHOPPING Fortfield Terrace is a mere hop, skip and jump from Sidmouth's bustling centre, which is full to bursting with swish independent shops and boutiques, perfect for fashion finds, gorgeous gifts and heavenly homewares. In addition to our local butcher, green grocer, fishmonger, delis and bakeries, you will find a jolly good Waitrose a short drive from Fortfield Terrace and an extremely handy Tesco Express within walking distance too. EATING OUT Sidmouth boasts a wide selection of lovely restaurants, cafes and pubs, with something to suit every palette. Just a few of our favourites include The Pea Green Boat, The Loft and Dukes. PAMPERING If you are in need of pampering there are a numerous beauticians and hairdressers in Sidmouth. A particular favourite is Aspara at The Royal York & Faulkner Hotel - book your treatment before your holiday to guarentee an appointment. CULTURE Sidmouth's summer season means there need never be a dull moment; from the fun of Folk Week in August, to fabulously traditional open air performances by the Sidmouth Town Band at the Connaught Gardens and a varied selection of plays at the Manor Pavillion. DOGS We are a doggie friendly holiday home, and two bowls are provided for your pooch. We do not have a garden but you can easily take your four legged friend for a little walk to do his or her business! Sidmouth is generally a dog-friendly town and you will find that most cafes and pubs are generally happy for dogs to have a nap under your table. The main beach forbids dogs from 1st May - 30th September, however Jacob's Ladder Beach allows dogs all year around, as long as you walk 100m along the top of the beach before heading down to the sand. Or simply sit back on the balcony and enjoy the sea view with a tempting tipple and the soothing sound of leather on willow in the background...
The host canceled this reservation 175 days before arrival. This is an automated posting.
ian
2016-01-07T00:00:00Z
Jenny left plenty of useful information. The area was stunning & we could happily have spent several more weeks at the apartment. Great that our elderly dog was made welcome too!
Zara
2015-08-28T00:00:00Z
Smooth arrangements, delightful outlook and Sidmouth is just charming.
Sarah
2016-10-05T00:00:00Z
Very enjoyable stay. The property has character and history which makes allowances for the probably on-going maintenance requirements!
Laurence
2016-09-23T00:00:00Z
This property is great - we stayed for a family birthday and everybody had a lovely weekend. The balcony and bedrooms look out to the seaside, the town is just a few minutes walk and the flat itself is perfect for sitting in the big lounge or eating in the large and well equipped kitchen. This is really good value for money and we'll definitely recommend to others.
Greg
2016-10-23T00:00:00Z
Lovely location, perfect for our needs.
leigh
2016-04-07T00:00:00Z
Our stay was just lovely. The location is perfect and facilities excellent. We had a wonderful time and will be back.
Kate
2016-12-20T00:00:00Z
Beautiful apartment with a truly amazing view of the sea. Jenny is an excellent host who will go out of her way to ensure that your stay is enjoyable. Looking forward to the next trip!
Guy
2016-10-07T00:00:00Z
Rodzaj pokoju
Całe miejsce
---
Rodzaj nieruchomości
Apartament
---
Mieści
6
---
Sypialnie
Sidmouth, Wielka Brytania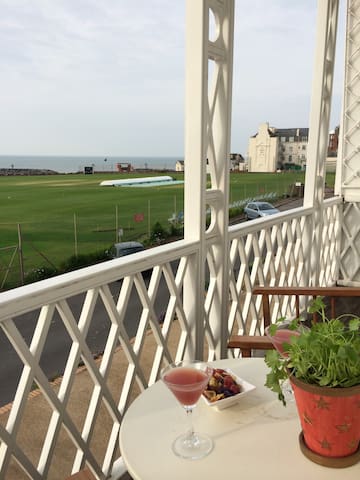 A lovely new self-contained ground floor flat within an old farmers cottage. Bright spacious lounge, fully equipped kitchen, shower room, double bedroom and outside patio area. Canal walks, town centre and large Tesco all a short walk away.
The flat was converted in 2014, featuring brand new fittings throughout. It is a comfortable size for a couple, with a particularly nice bright lounge and a decent size fully functioning kitchen with a fridge freezer and a washing machine. I am happy to leave bread/ milk cereals for breakfast, but I am not available to cook. Let me know if you require the above.
Canal Hill is a pleasant road with a mixture of old and new properties, mostly detached. It hosts the entrance to the Great Western Canal (100m from the flat), which offers pleasant canal-side walking and a horse drawn boat in the summer. Tiverton is well located for visiting the beautiful Devonshire countryside, and the north and south Devon coastlines are both within driving distance for enjoyable day-trips. The historic cathedral city of Exeter is accessible via a pretty 30 minute drive through the Exe Valley countryside or via the motorway if you prefer. Night life in Tiverton itself is fairly quiet but there are a good variety of pubs and restaurants to keep you entertained. There are also several country pubs within a short driving distance. Bickliegh Mill is a lovely coffee/ gift shop and restaurant located a short drive away in the Exe Valley. The Fisherman's Cot is a popular pub on the River Exe with a beautiful outdoor seating area offering riverside views of Bickleigh Bridge.
The flat was very welcoming and very well situated in a quiet part of Tiverton,there was bread and milk left for us upon arrival which was a really nice touch.The flat itself was cosy and really well presented and a joy to be in.The canal was less than a 5 minute walk way and and made for a lovely walk.Thank you for letting us stay we would come and stay again in a heartbeat.
Christopher
2016-10-09T00:00:00Z
A lovely one bedroom flat minutes away from Great Western Canal and a short walk to Tiverton town centre. Everything we needed was provided for us including some lovely extras like fresh bread, flowers, juice, butter and milk. Although the flat was on a fairly busy road, we didn't find noise an issue as the bedroom is at the back of the flat. There is also a small patio area where you can relax. We had fantastic weather during our stay which was a huge bonus! There is parking space by the side of the house on the drive if you are driving. Wi-fi signal very good. We only met Sheila once yet she made us feel very welcome and there was no issue accessing the key when we arrived during the day. We would definitely stay here again.
Sarah
2016-07-22T00:00:00Z
Lovely accomodation, scenic canal path nearby, bird feeders very popular with much morning (SENSITIVE CONTENTS HIDDEN)ing and Tiverton town centre within walking distance. Good base for being a tourist in this part of Devon.
Stephanie
2016-11-20T00:00:00Z
Great stay. Super comfy bed and sofa! Perfect for 2 people. Great location for lovely local walks. Highly recommend!
Stacie
2016-11-07T00:00:00Z
After a very warm welcome I was shown the flat. The photos hadn't gone onto the site yet so I had only seen the exterior and had little idea what to expect but it was all new, modern and very comfortable. I had taken some things I didn't think would be included but didn't need them as everything was provided. The location is beautiful and just a short walk from the centre of the town, the rivers and the canal. Its a short drive to Exeter and the coast which can be accessed along the Exe Valley or along the M5. I would definitely recommend the accommodation, the location and thank Sheila for her great hospitality.
Liz
2015-11-07T00:00:00Z
Spent a very comfortable few days in the annex which is warm, well-equipped and very convenient for Tiverton town centre. Sheila made us very welcome and we'd definitely return.
Richard
2015-12-01T00:00:00Z
What a beautiful little home. Shelia rescued us from a stressful camping trip with our 10mth old baby. The creature comforts were received with open arms! Shelia had kindly left us the essentials and some pretty flowers. Tiverton had lots to do to keep us occupied and Shelia was the perfect host!
Kate
2016-09-24T00:00:00Z
The appartment is very nice and spacious. It lies just next to the canal so make sure to visit the place some time!
Tim
2016-08-12T00:00:00Z
Rodzaj pokoju
Całe miejsce
---
Rodzaj nieruchomości
Apartament
---
Mieści
2
---
Sypialnie
Tiverton, Wielka Brytania
The Corner House is a ground floor 1 bedroom apartment in a perfect location in Budleigh Salterton, in the heart of the town and a stone's throw from the stunning 2 mile pebble beach. The town boasts a museum, an array of shops, friendly cafés, restaurants and two good pubs, all on the doorstep. Out of season short breaks available. Feel free to request dates I will always do my best to accommodate.
The apartment is new to the rental market. It has been newly decorated and furnished. There is a lovely comfortable lounge/dining room, a fully equipped kitchen with new cooker and dishwasher. The double bedroom is a light and airy space with a very comfortable bed with high quality pillows, mattress etc., with lots of storage space. There is an allocated parking space at the property. At the back of the property, with access from the kitchen there is a small courtyard which is quite useful in the summer to sit out for a pre-dinner drink or to hang out beach towels etc.
Beautiful unspoilt Budleigh is situated on the World Heritage Jurassic Coast. There are numerous walks along the cliffs and rivers and lots of interesting local towns and villages to explore during your stay. Bicton Park Botanical Gardens....Devon's most magnificent historic gardens, is open all year round and just a 10 minute drive away. They have outdoor concerts with picnics in the summer, definitely worth doing!
We had a lovely time. The apartment was just what we were after. Nice and close to the beach and takeaways which was perfect as we didn't have to do any cooking. Janet was waiting for us when we arrived and the milk and biscuits where very welcoming after our long drive. Will come back to at somepoint I'm sure.
rachel
2017-04-02T00:00:00Z
Fantastic place . Clean , Warm and very comfortable . Had everything you need and more. Beach only a few minutes walk and shops .Pubs, Restaurants ,Take Away and bus stop all on the doorstep but not at all noisy . Host was great with quick communication and waiting for us as we arrived . We will hopefully be returning soon . Thank You Janet.
Becky
2017-01-02T00:00:00Z
Lovely apartment with everything you need. Janet was very friendly. It was Christmas and some mince pies were waiting for us when we arrived, Christmas decorations and tree also. The location is great being so close to beach and shops etc.. I would not hesitate to book again if I needed to stay in Budleigh.
David
2016-12-28T00:00:00Z
A perfect coastal retreat. Amnesties are on your doorstep - one minute and you're in town. The flat itself was perfect to return to after a long day exploring the local area. Exmouth is just down the road, as well as Bicton Gardens which we highly recommend. If you want a quiet few days away, then this is the place for you - stunning views, beautiful walks, accommodating and friendly residents and one of the comfiest beds we have ever rested in. Believe me - you'll need it after a long day!
Sam
2017-03-12T00:00:00Z
Lovely holiday home. Spotlessly clean, very warm and cosy, and bed very comfortable. Janet was very helpful and quick to respond from the moment we first enquired about the property, and was waiting for us with the keys when we arrived, along with a nice packet of chocolate biscuits! Budleigh is a lovely place, with several lovely coffee shops and eateries (can recommend the cream teas at 'Tea and Tittle Tattle') and beach is only a few minutes walk away from the property. Highly recommended!!
Stephen
2017-03-06T00:00:00Z
We had a wonderful stay at Janet's place. The flat was spotless, the bed comfy and the town is lovely.
Andrew
2017-02-19T00:00:00Z
Lovely location and a beautiful apartment. Janet was very helpful and very quick to communicate. Will come again
Stephen
2017-03-03T00:00:00Z
Clean and tidy well located ground floor flat in central Budleigh Salterton. Nice and close to the beach, restaurants and shops.
Charlotte
2017-04-07T00:00:00Z
Rodzaj pokoju
Całe miejsce
---
Rodzaj nieruchomości
Apartament
---
Mieści
3
---
Sypialnie
Budleigh Salterton, Anglia, Wielka Brytania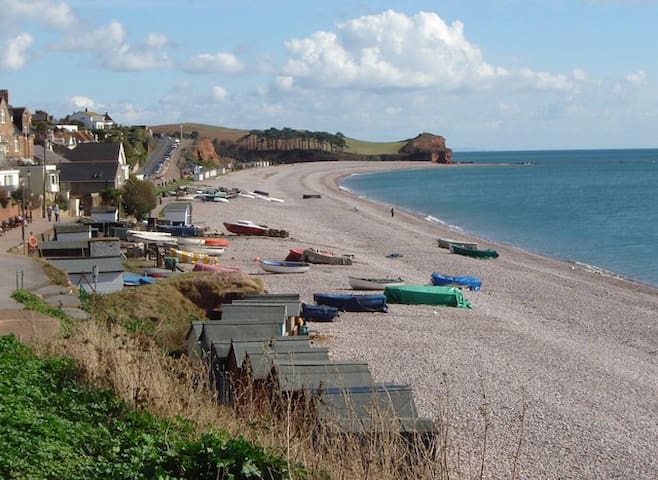 Apartment is close to public transport (train & bus), airport 10 miles, town centre, numerous attractive parks and beach. Hotel next door for bar/restaurant. On Jurassic coastline. You'll love the Beacon because of its location on a Georgian Terrace. High ceilings, spaciousness of all rooms, light, comfy bed, cosiness and views across Lyme Bay and up the Exe Estuary to Exeter all combine to create a wonderful ambience. It is good for couples, solo adventurers, and business travellers.
A spacious & fully contained apartment in a Georgian property consisting of four separate apartments. Unfortunately the apartment is not suitable for children or pets
Exmouth up until a decade or so ago had barely changed. With the development of the Marina it finally began to evolve. It has a beautiful two mile stretch of unspoilt beach and is at the beginning of the Jurassic Coastline. Easily accessible from the M5 it is a very unsung hero and well worth a visit
My husband and I loved staying in Bridget 's apartment. It is absolutely beautiful, the views are just amazing, the location is great and Bridget did everything to make us welcoming . The location is perfect! we recommend to anyone who wants to visit Exmouth.
vanda
2016-08-14T00:00:00Z
A perfect stay - appartment was clean , light & extremely comfortable . Views from the front room are superb over the Exe estuary . 5 minute walk to both the beach and town centre . Bridget was easily contactable .
Sean
2016-08-12T00:00:00Z
The apartment is gorgeous with amazing views and in a great location. Bridget and Julie were both very welcoming and we were surprised at how impecable everything was! The apartment is close to the station, city centre and the beach so very convenient! Would highly recommend to anyone wishing to enjoy the Devon seaside and explore the surroundings whilst staying in a fabulous apartment.
Natalia
2016-08-06T00:00:00Z
Beautiful flat. Stunning sea views. Quiet and comfy. Excellent location. Felt like home.
KATE
2016-10-16T00:00:00Z
Lovely coastal apartment, with just a short stroll to beach and town centre. Perfect if you don't want to drive too much. Lovely Hotel next door for drinks and plenty of places within walking distance to eat. Very clean and spacious with fantastic book collection! Highly recommend.
Loraine
2017-03-03T00:00:00Z
Bridget has a very beautiful apartment in Exmouth with fabulous views out across the estuary. It was spacious and beautifully decorated, perfect for a 2 night stay for a friend's wedding. I would recommend staying at Bridget's apartment wholeheartedly.
Helen
2016-10-30T00:00:00Z
THIS IS A MUST STOP STAY! ABSOLUTELY INCREDIBLE VISIT! This was my first Airbnb experience and Bridget set a seriously high bar! What an experience! Everything was absolutely FLAWLESS! I travel most months with work and stay in all sorts of accommodation so i am not easily pleased (in fact i love to complain and i am never pleased) and i can not fault a thing! Immaculate, well facilitated, perfect location, gorgeous homely feel... i really can not rave about this enough! The apartment is even more beautiful in person, the views are stunning - it was like a home from home! We felt instantly relaxed - after just one night away from the city i feel like i have had a real break! Bridget is a fantastic hostess! She responded within 15mins and answered every question clearly! I knew exactly what i was doing and didn't even need to phone her! The most clear information booklet is in the apartment so all questions are answered there! There is also a list of recommended restaurants, we visited one and it was brilliant, food and service was fantastic! Great recommendation - thank you very much! I can't say enough how wonderful staying here and dealing with Bridget was! If all my Airbnb experiences will be like this... i will never stay in a hotel again! The only down side to our visit is that we didn't stay longer! We will 100% be back and next time for longer! Thank you again for letting us stay in your beautiful home and i wish you all the best with future lettings - see you soon!
Tara
2016-08-16T00:00:00Z
The flat was very cosy, pristine, and welcoming. Then location is great - just a short walk to the beach and with plenty of lovely restaurants and bars nearby. Bridget was a great host - we did not meet in person but she was very responsive and provided us with all the information we needed proactively. All in all, a very enjoyable stay - thank you!
Petra
2016-08-08T00:00:00Z
Rodzaj pokoju
Całe miejsce
---
Rodzaj nieruchomości
Apartament
---
Mieści
2
---
Sypialnie
Exmouth, Anglia, Wielka Brytania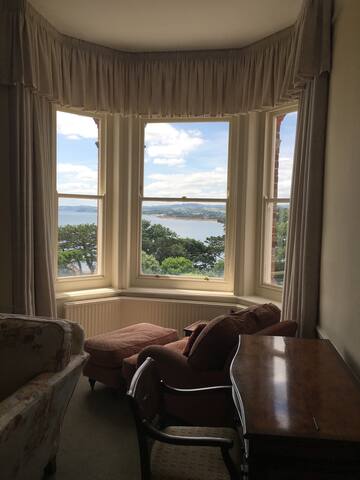 A light, self-contained apartment in central Topsham. Moments from the river, high street and train.Relax in the spacious lounge which leads out into the garden. Enjoy our plentiful breakfast with fresh bread in the well equipped kitchen.
Spacious self contained and with all the modern facilities of cable TV and WiFi broadband. Hosts on hand.
Topsham is situated on the stunning Exe estuary just 4 miles from Exeter. It is a town with wonderful facilities. Topsham boasts an open air swimming pool, children's play area and tennis courts literally within a stones throw distance from us. Topsham has award-winning restaurants catering for all tastes and budgets. We have an amazing farm shop and specialist cheese shop. There are heritage public houses on the riverfront. Enjoy the historic architecture from the 15th, 16th, 17th, 18th and 19th century and the world-renowned RSPB reserve. Take in the truly breathtaking views over not one but two stunning rivers. One visit probably won't be enough... If you want to eat out or stay in we have the experience to advise you. The food offering here in Topsham is fantastic.
Had a lovely three night stay with my family of 4 at Ben and Julia's apartment in Topsham. Very welcoming hosts. Great to have a range of breakfast cereals and fresh bread waiting for us. Very handy apartment for trips to Exeter and surrounding areas. Would really recommend a stay here.
clare
2015-11-01T00:00:00Z
Great apartment in a great location. Ben is very friendly and helpful, he provided us a lot of very useful recommendations. We enjoyed our stay a lot. Highly recommended!!
Alexander
2015-08-18T00:00:00Z
This is a wonderful apartment. The location near the station and the harbour area is just perfect. The facilities in the spotless self-contained apartment are excellent and well thought through. Plus lovely details like fresh flowers and even an adapt or plug for continental Europeans.ben and julia are charming and friendly, and very responsive and professional. Totally recommended.
Joanna
2016-05-30T00:00:00Z
Ben and Julia were the perfect hosts! They started us off well with a glass of wine, there was freshly baked bread, and fresh fruit and juices. The apartment is perfect; clean, contemporary, and airy. It's in an ideal location - just a short walk from anything you could ever need, and so peaceful! My partner Dan and I can't wait to stay again when we come back to visit Topsham - 5* for sure!
Harriet
2016-05-03T00:00:00Z
We felt very welcomed and relaxed from the word go here: it's quiet, beautiful and spacious. Julia had some Halloween treats on offer for our two young boys on arrival - this was a generous gesture too, which we (and they!) really appreciated. The breakfast was particularly handy to have ready to go. The location is excellent, just near the train station and with so much to do on the doorstep. We've highly recommended the apartment to friends already and will continue to do so!
Catherine
2014-11-02T00:00:00Z
Perfect overnight stay en route to Hope Cove. A very warm welcome from Ben and Julia who were only to happy to help us with our bags from the car after long delays on the A303. A lovely apartment with everything you could wish for, clean, spacious, warm and a superb breakfast from freshly baked bread, orange juice, yoghurt and a good selection of cereals. Our children loved the rabbit and guinea pig and it was a nice touch with the Haribo sweets on the end of their bed. Thank you Ben and Julia - we will definitely be returning! Jonathan, Pippa, Henry and Millie.
Jonathan
2015-10-24T00:00:00Z
Lovely clean and modern apartment, photos do not do it justice. Great breakfast in the morning and very good communication. Would have loved to stay for longer and explore Topsham some more.
Lettice
2015-09-13T00:00:00Z
We didn't meet Ben, but he was very helpful leading up to the booking. His wife, Julia, was the most wonderful person in the world and ensured we were comfortable. We had a lovely stay in Topsham and the flat is gorgeous. Cute kitchen, good shower, lovely living room, and two very comfortable bedrooms. The garden is great too! A big bonus was the delicious homemade bread for breakfast.... Thanks for a great weekend!
Sophie
2015-06-21T00:00:00Z
Rodzaj pokoju
Całe miejsce
---
Rodzaj nieruchomości
Apartament
---
Mieści
4
---
Sypialnie
Topsham, Anglia, Wielka Brytania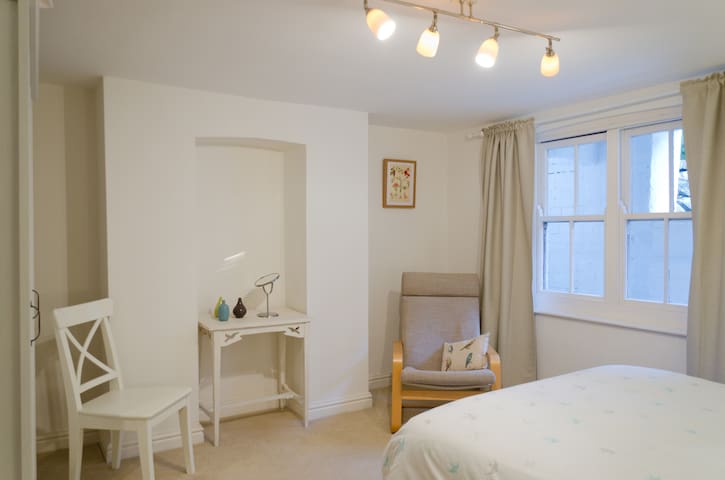 A lovely private annex to our 16th century thatched mill house in rural Somerset. Two minutes walk to the Somerset gastro pub of the year, located on the bank of a river and in 3 acres of private grounds in an Area of Outstanding Natural Beauty. Lovely local footpaths, close to the south Dorset and Devon coasts and just off the A303. You'll love the homely, peaceful countryside location with a traditional country pub on the doorstep! Perfect for a relaxing and romantic weekend break.
A completely private and quiet one bedroomed annex with ensuite bathroom and its own entrance. The annex is adjacent to our 16th century mill house, which is on the banks of the river Yarty and in 3 acres of private grounds and gardens, in beautiful and peaceful countryside. The annex comprises a fully furnished bedroom with king-sized bed, and adjoining private ensuite bathroom with a walk-in shower. Within the Annex there are tea & coffee making facilities, English breakfast tea, herbal teas and freshly ground filter coffee, together with a small fridge containing local organic milk and yoghurt, home-made granola, a selection of cereals, fresh fruit and juice for your breakfast. As part of your stay please feel free to spend time in the outdoor veg garden and seating area which is on the riverbank - a stunning spot for a morning coffee! A charcoal BBQ is also available for your own use for a summer's evening BBQ in the veg garden on the banks of the river.. The annex also has it's own Smart TV, DVD collection and selection of books including local guidebooks, walking routes and maps.
Set in Bishopswood, a beautiful traditional Somerset village in the Blackdown Hills, an Area of Outstanding Natural Beauty. Enjoy the homemade cider and snuggle up by an open log fire at our local pub, 2 minutes walk from the Annex. Peaceful countryside and lovely local country walks on the doorstep. Only twenty minutes from the Jurassic World Heritage Coast and Lyme Regis, with coastal walks, traditional fishing villages and stunning beaches.
Lexi provided everything that was needed for the overnight stay. Lovely touches like a dinky jar of jelly beans. Beautiful and peaceful location. great to be able to sit in the garden. Excellent pub nearby.
Janet
2016-09-02T00:00:00Z
Perfect stay as described.. Outstanding Pub close by!
David
2016-12-18T00:00:00Z
What an amazing little gem of a place to stay. The perfect resting place after some stunning walking during the day and a truly fantastic meal at The Candlelight Pub which is only a few minutes walk away. The local Otter Ale is also worth a try. I couldn't recommend a stay at Adam and Lexi's place highly enough. Lovely people, very comfortable accommodation, extremely peaceful and a perfect local pub. What more could you ask for? Ahhh Jelly Beans... They even left us some of those as well - Perfect - We'll definitely be back!!!
David
2016-09-29T00:00:00Z
It was lovely, very cosy and cute and clean. Lexi was very helpful giving me lots of tips and recommendations beforehand. would definitely recommend for a peaceful relaxing getaway! thank you
Elizabeth
2016-10-09T00:00:00Z
Had a great stay, Lexi was very welcoming and the annex was ideal for a short break in the countryside. We had good meals at the Candlelight Inn and at the Fountain in Brankscombe. We visited Exmoor and Beer and also enjoyed a visit to the Willow Farm near Taunton. Lots of nice touches In the annex and a comfy bed.
Jayne
2017-03-19T00:00:00Z
A wonderful one night stay. The Annex was a delight, very restful and exactly as described. It's proximity to the Candlelight Inn meant that we could combine a very short stay with a lovely meal out - an ideal combination! The location is beautiful, and Lexi was very welcoming, yet unobtrusive. Thank you, if ever we are in the area again, we would love to return.
Debbie
2016-12-10T00:00:00Z
Had a wonderful stay at Lexi's. Absolutely stunning little place, beautifully decorated and some little extras too making you feel very welcome, just what we needed after a long day of traveling. Would recommend to anyone. Would definitely come back if visiting the area again.
Joanna
2016-09-18T00:00:00Z
A super annex - just as described by Lexi. Pub next door was great too!
Steve
2017-02-12T00:00:00Z
Rodzaj pokoju
Całe miejsce
---
Rodzaj nieruchomości
Apartament
---
Mieści
2
---
Sypialnie
Bishopswood, Anglia, Wielka Brytania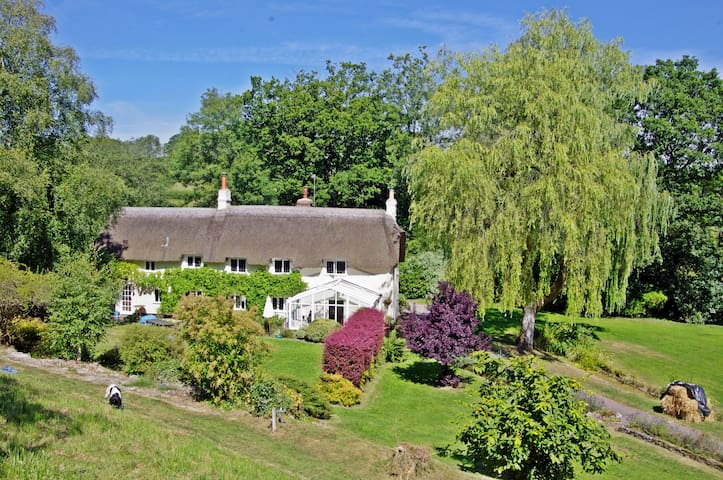 The Apartment A spacious self-contained apartment joining the main house. With lovely country views ideal for either a quiet getaway, exploring the Devon countryside or business trip. Exeter City centre is only 15 mins drive with Exeter Intl Airport and the M5 - J29 & J30 only 5 minutes away. We are ideally suited if flying from Exeter Airport. There is also a train station at Cranbrook on the Waterloo line 5 mins away.
The apartment has stairs leading up to the first floor which offers an open plan lounge, kitchen/dining area. The kitchen is well equipped with microwave, toaster, fridge with ice box, kettle, induction hob, iron and ironing board. The lounge area has a sofa and chair, TV, DVD, radio, magazines and games. The large bedroom has a 4'6 bed, single wardrobe and chest of drawers. There is an ensuite shower with toilet and basin. Bed linen, towels and a hairdryer are provided. Free Wifi and central heating throughout. For breakfast a selection of cereals, fresh bread, butter and jams will be provided together with tea, coffee, milk and fruit juice.
Broadclyst is a quiet village very close to the National Trust Killerton House. The village has 2 pubs; The New Inn and The Red Lion, both of which serve food and real ales everyday. It also has a village shop, post office, hairdressers and an Indian restaurant. There are plenty of walks and cycle paths in the vicinity. The lovely East Devon coastline is only 20 minutes away. Dartmoor and Exmoor are also easily accessible.
Lovely place to stay many thanks
Rachael
2017-03-06T00:00:00Z
This place is ideal if you want to get away to the countryside or if you need to get to the airport early the next day. Tina was a lovely host and gave me some good suggestions about the local area. The surrounding area is very peaceful and I had a wonderful night's sleep in the flat. Next time I need to go down to that part of Devon again, I'll definitely stay here
Ian
2016-12-16T00:00:00Z
Tina's annex is comfortable and spotless with excellent amenities, would definitely stay again.
Tristrem
2017-02-12T00:00:00Z
Our very first Airbnb experience could not have been better. It is early days too for Tina but she is definitely doing the right thing with her accommodation. My husband and I needed to be near the Royal Devon and Exeter hospital for a few days so Tina's property was in the best location for us; near the airport but only 15-20 minutes from the centre of the city. The apartment is immaculate, warm and welcoming. The not so small kitchen area has everything you need to whisk up a breakfast, lunch or supper The views over the immediate countryside belied how near the city we were. Three local country pubs provide good food and real ales. I would highly recommend fellow Airbnb travellers to stay here if peace and quiet and privacy is what you require. Tina and her husband Robert were more than accommodating, helping us out with a dilemma too.
Margaret
2016-12-02T00:00:00Z
My partner and our very much enjoyed our New Year getaway at Tina's lovely little apartment. Little is probably the wrong word, the open plan kitchen/lounge is spacious, light and airy. The bedroom is welcoming and the whole appartment is very well heated. Make sure you have access to a car if you plan to venture out as local amenities are a good 25-30 minute walk away for those with a large leg span. Tina and her husband were excellent hosts and went above and beyond with wine and fully stocked kitchen for breakfast for our 3 days spent there. Would definitely recommend to those who want a quiet getaway!
Krystal
2017-01-02T00:00:00Z
Lovely stay at a great apartment. Very friendly hosts and superbly well equipped
Andrew
2016-12-28T00:00:00Z
This place is a gem. Not for those that like a quiet life though, as it sits on it's own in the countryside. Beautifully quiet for those that want to get away from the hustle and bustle though. A car is a must but there's ample parking. You could walk from nearby Cranbrook, a fair trek mind, where there is a railway station but it's not to be advised, as the lanes are quite narrow. Saying it is remote, you are only a few minutes away from the local pub, The New Inn, which serves very nice, good value meals. 15-20 minutes drive and you are in the heart of Exeter. The hosts are very nice and welcoming. The apartment itself is lovely. It is equipped with everything you could possibly want and everything is of a high quality. We had expected a simple breakfast provision but the hosts go way beyond even what is advertised, by providing, bread, milk, bacon, eggs , cereals and yoghurt, not to mention water, beer and wine. A very nice touch and much appreciated. Given all this, Tina's place is great value. You could easily pay as much for one room in a B&B. I'd thoroughly recommend this property to anyone looking for that something extra.
Neill
2017-02-15T00:00:00Z
A fantastic night away in this cosy apartment. The hosts are incredibly welcoming, friendly and helpful. We were greeted at the door and shown around this lovely quiet apartment. Prosecco and chocolates on arrival was a lovely touch! The place is pristine and the kitchen was well stocked for breakfast. The apartment is set in a rural location with fantastic views. I would not hesitate in recommending this place or its hosts to anyone. 10/10
Mark
2016-11-20T00:00:00Z
Rodzaj pokoju
Całe miejsce
---
Rodzaj nieruchomości
Apartament
---
Mieści
2
---
Sypialnie
Broadclyst, Anglia, Wielka Brytania
Bright room with view on the river in a friendly flat share. It's me and my partner living here and offering our spare room for guests. You would be sharing the bathroom and kitchen with us. The kitchen has all basic equipment (no freezer). We provide sheets, towels upon your arrival and keep the place clean, although this is not a hotel so we won't be cleaning after you. From our place, it takes 5 minutes to walk to the Quay and about 15 to walk to the city centre and Exeter Cathedral.
Rodzaj pokoju
Pokój prywatny
---
Rodzaj nieruchomości
Apartament
---
Mieści
2
---
Sypialnie
Exeter, Anglia, Wielka Brytania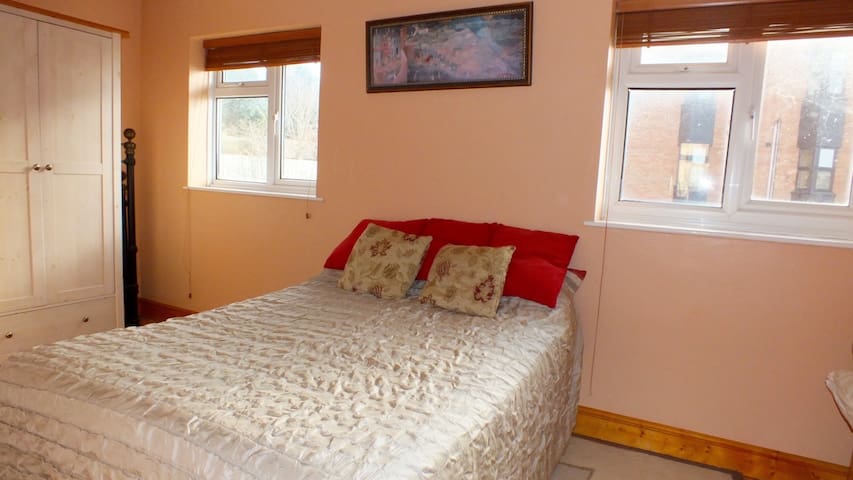 A truly beautiful and spacious self-contained suite with superb 180 degree sea views, spectacularly located in a well-known artist's home on the cliffs immediately overlooking Dawlish's famous sea wall. Large open plan living area with dining/ lounge/bedroom in one stylish room. Separate kitchen. Luxury shower room. Close to town/station/beach and parking. Easily reached from all over the Country by train if you don't want to drive - the station is only a few minutes' walk away.
Our house is built right into the red sandstone cliffs, starting at the cliff top and finishing at the bottom! Every one of the four storeys enjoys fabulous sea views, and the honeymoon suite, three floors above the sea, is just like being in a big ship without the seasickness! "Your" part of the house is reached from the road via eight steps down, and then across a charming blue bridge to a pretty flower-filled terrace, where you can enjoy taking the afternoon sunshine, or sitting around the cute table-for-two for a morning coffee. A front door, which during your stay is effectively for your exclusive use, then leads through a common hallway to your suite, which is completely self contained. You'll enter straight into a beautiful open-plan room occupying the full width of the house, with dining table and chairs comfortably nestled into the large bay window, where you can savour the breathtaking sea views while enjoying your meals. The bedroom area contains a king-sized bed with quality mattress, and in the lounge part there is a three-seater sofa, a modern HD 42" Freesat 3d Television, complete with 2 pairs of 3d glasses, and an internet-smart Blu-ray dvd player, for TV catch-up services and other apps. Free wi fi also is available, with plenty of power points for computers and phone charging. A pair of glazed double doors leads through to the fully equipped kitchen. We will provide a starter pack of materials for a nice English breakfast but you're welcome to use the kitchen freely for other meals. The kitchen has a breakfast bar, and comes complete with full-size double oven, microwave, kettle, toaster, coffee-making facilities (basic supplies of coffee and tea in the starter kit) and automatic washing machine - iron and ironing board. A little lobby off the kitchen leads on into the luxury shower room and toilet. The suite is centrally heated, for those colder days and nights. The pretty coastal township of Dawlish counts as one of the most charming and attractive of South Devon's seaside towns, centred around The Lawn, through which runs the delightful Brook, with its cascading weirs and world-famous black swans. There are plenty of shops and restaurants in the area, and a choice of beaches, including Coryton Cove and Dawlish Warren, which holds a coveted Blue Flag award for cleanliness. Dawlish is superbly placed as a centre for sight-seeing throughout beautiful South Devon, with Dartmoor just a short drive away. The excellent road and rail links (to all other parts of the Country) are within walking distance . The fine cathedral city of Exeter is only eleven miles away, and Plymouth within an hour's easy drive; Torbay and the beautiful South Hams District are equally accessible. Car parking is normally available in the street right outside, or very near, the house, and there is also a Council car park just a few hundred yards away.
Dawlish is a lovely seaside town with beautiful countryside nearby so, as you can imagine, tourists and visitors are well catered for. Right in the centre of the town is a pretty brook edged by gardens, a large lawn with bandstand (often used for entertainments), and a lovely bowling green. There are coffee shops and restaurants aplenty, and there are lots of things to do - boat trips and fishing trips on the bay. If you like walking, there are many beautiful places to discover in and around the area. There is the coastal footpath for very energetic folk and gentler walks, like following the Brook up past the Manor and gardens, or the Newhay walk which leads to Aller Arch (the driveway to The Castle - yes we have a castle but it isn't open to the public!) Not only do we have great walks, we also enjoy new cycle tracks, in particular the ones leading to picturesque Cockwood Harbour. Dawlish Leisure Centre - with swimming pool, gym, table-tennis, badminton, Zumba classes, squash etc... - is just up the road from our house. There are also tennis courts and a football club in the vicinity of the Leisure Centre. Dawlish has a nice little theatre, as does neighbouring Teignmouth (also a pretty seaside town), which boasts a brand-new major arts and theatre facility, the Teignmouth Pavilion . Our nearest cinema is at Newton Abbot, 8 miles from Dawlish but during the summer our Shaftsbury Theatre often puts on films.. Powderham Castle (open to the public during the summer and shoulder times) is 5/6 miles from us. Starcross (4 miles from us) is famous for Brunel's Atmosheric Railway; from there you can catch the ferry across the mouth of the River Exe to Exmouth - not far but the coast feels a little different. Nearby Dawlish Warren has an expansive beach with nice fine white sand and it also has a wonderful nature reserve (bliss for bird lovers!). Cockwood Harbour is a favourite destination of ours, especially when we are cycling. There are two fine pubs - The Anchor Inn and The Ship - which are equally well-known in the area for lovely seafood dishes.
Durch eine sehr herzliche Begrüßung von Gastgeberin und Gastgeber. Auch durch die Einweisung in die Wohnung und durch einen sehr gut gefüllten Kühlschrank (vorher hatte die Gastgeberin per Mail angefragt, ob wir lieber vegetarische Lebensmittel vorfinden würden). Ansonsten wurden wir wohltuend in Ruhe gelassen. Wir konnten Waschmaschine und Trockner benutzen, die Wohnung war sehr schön eingerichtet und geräumig.
Hans-Michael
2016-05-12T00:00:00Z
Sally war die perfekte Gastgeberin,die das Appartement liebevoll eingerichtet hat.Der Kühlschrank war gefüllt mit allem,die Küche super ausgestattet,vom Duschgel bis zu den Handtüchern alles im Überfluss (URL HIDDEN) fehlte an nichts ! Uneingeschränkt empfehlenswert!
Christine
2016-08-16T00:00:00Z
If we ever stay in Dawlish again it will most definitely be with Sally and Chris in their lovely Spectacular Honeymoon Suite. They provided the most beautiful accommodation with everything you need for the perfect break in a lovely setting with friendship and charm. Thank you both so much.
IAN
2016-08-19T00:00:00Z
Both Sally and Chris were wonderful hosts. So many thoughtful extra touches around the house on arrival, with wine, flowers and a food parcel. The views out to sea are incredible and the pictures somehow don't even do it justice! The local towns were a pleasure to visit. Will definitely come back again!
Robert
2016-06-27T00:00:00Z
Sally's accommodation is great. They have gone to great lengths to make guests' stays as comfortable as possible and even went above and beyond with the food and refreshments they left in the kitchen for us. They were also very helpful giving us tips for our planned cycle around the area. It is located close to the railway station in Dawlish and only about ten minutes from a bunch of cafes and restaurants in the area too.
Chloe
2015-09-07T00:00:00Z
Sally and Chris made us so welcome and they had thought of everything! Even put some wine in are room to enjoy while looking out over their incredible view. The apartment is really well laid out and spotless. It has everything you could possibly need which meant after a lot of travelling we didn't need to nip to the shop which was a really simple and thoughtful extra and just what the whole experience was like. Everything had been thought about and nothing was too much trouble. The apartment sits on the 3rd floor of a 4 storey town house. So right in the middle, although you have your own entrance getting to your self contained room does feel like walking into someone's house and can feel like you are intruding or slipping off quietly so as not to disturb. Your entrance is also the main entrance to the house so you do seem to be walking right into the heart of it. Sally and Chris made us really aware that we were welcome and to feel at home which was lovely but there were occasions where we hurried or tiptoed as we felt we would disturb the household (our own personalities in no way was this picked up from the hosts who couldn't be more welcoming). Dawlish was really disappointing for us, there isn't much there anymore. My husband went as a child and loved it but he was saddens to see how little had been invested over the years. There are loads of cafes serving cakes and coffee and a few shops. We struggled to find somewhere serving breakfast when we first arrived and finding somewhere to eat in the evening was an experience! The town itself for us didn't really feel safe, the neighbourhoods were poor and there was a lot of drinking in the streets. I think it is a place to visit for cream tea rather than a destination. Sally recommended Teigmouth which is the next stop and 5 mins via train. That is a really fantastic seaside and what we thought Dawlish would be. Dawlish for us made a good base to explore Devin and Cornwall from but we really spent as little time as possible there. If you know Dawlish well then this would be a fantastic place to stay. Really romantic and beautiful there was really nothing more our hosts could have done. Our disappointment was with Dawlish not the apartment.
Dani
2016-09-06T00:00:00Z
What a wonderful property and what fantastic hosts Chris & Sally were. From meeting us at the car, giving us a tour of our apartment and their living space too. The walls are adorned with fabulous paintings, all painted by the talented Sally. The extremely thoughtful welcome pack of food, and bottle of wine, meant that, along with items we had brought with us and a well equipped kitchen, we ate in the room every evening bar one. Why wouldn't you, we had the best table with the best view in town. Every night we had the windows wide open and spent a lot of time, with our drinks, sat looking out at the view, being entertained by the gulls fishing for their mackerel supper. The bed was so comfortable and our first waking view was the sea in glorious sunshine, which we were lucky to have the whole week. Lovely. The apartment is situated extremely well with a bus stop right outside the door, train station 5 minutes walk and town itself another 5 minutes. Chris & Sally told us of a walk to Dawlish Warren, along the sea wall and another, a little harder walk, over the hill to the west of town, to Teignmouth . Both enjoyable, plus on one walk we saw two Steam trains travelling this iconic coastal railway line, which Chris had mentioned to us during the initial tour! We also had our one meal out on their recommendation, the Anchor Inn, wonderful seafood that everyone should try. All in all a fabulous place with great hosts. Our one regret is that we could not stay longer, but I'm sure we can remedy that next time!
Dave
2016-08-11T00:00:00Z
Sally and Chris are a very lovely couple and excellent hosts. They made us feel very welcome. Their self contained apartment is comfortable and very spacious, bigger than you would think it is from looking at the photos provided in the description. Other than that, photos accurately portray the apartment. The view. Oh, wow. You can't ask for a better one and I doubt you will find a better one anywhere in Dawlish. The sea is basically under your feet. Sally and Chris provided us with everything we could need and more in terms of kitchen, bathroom and everything else. They were also full of advise on where to go and what to do. We would definitely recommend to stay at Sally's and Chris's place and we will be back if we get a chance.
Keith
2015-08-17T00:00:00Z
Rodzaj pokoju
Całe miejsce
---
Rodzaj nieruchomości
Apartament
---
Mieści
2
---
Sypialnie
Dawlish, DEVON, Wielka Brytania
My lovely ground floor flat is close to Taunton Town Centre. One double en-suite and a single bedroom. Fully equipped kitchen & living room. Good for holidays and business. Single allocated parking space. Classy, gated estate for peaceful stays.
A few minutes walk from the Town Centre and Vivary Park.
Very quiet and peaceful.
Not our first time at Stephens place and won't be the last, super nice guy and super nice place
Daniel
2016-11-25T00:00:00Z
Lovely apartment, minutes from the centre of town. Easy communication. Stephen was a great host!
Michele
2016-12-31T00:00:00Z
Stephens place lovely again! Top guy always helpful and nice
Daniel
2016-12-02T00:00:00Z
Stephen's apartment is nice and spacious, comfortable and well equipped. It is in a private estate, the environment is beautiful and very quiet. The location is close to town center, very convenient. My family enjoys the stay there and highly recommend to everyone if you travel to Taunton.
Derek
2017-01-06T00:00:00Z
Really lovely flat with everything we needed for our 3night stay. Stephen was a super host which made our first Airbnb experience very straightforward and enjoyable. We would certainly recommend staying at this flat the details are accurate and Stephen was very friendly and helpful.
Ellen
2017-02-28T00:00:00Z
A perfect stay lovely property perfectly situated for Taunton, quiet and private. Would highly recommend
Maeve
2016-11-18T00:00:00Z
If you want a great place to stay with plenty of light and space, close to Taunton centre, this is the place for you. Clean. Light. Bright, well equipped. This was the first time I'd ever tired Airbnb and I could of have been happier.
Linda
2017-02-03T00:00:00Z
Its already been said, but superb all round. Fantastic location, attentive host and lovely flat. If you get the chance stay here.
Simon
2017-01-22T00:00:00Z
Rodzaj pokoju
Całe miejsce
---
Rodzaj nieruchomości
Apartament
---
Mieści
3
---
Sypialnie
Taunton, Anglia, Wielka Brytania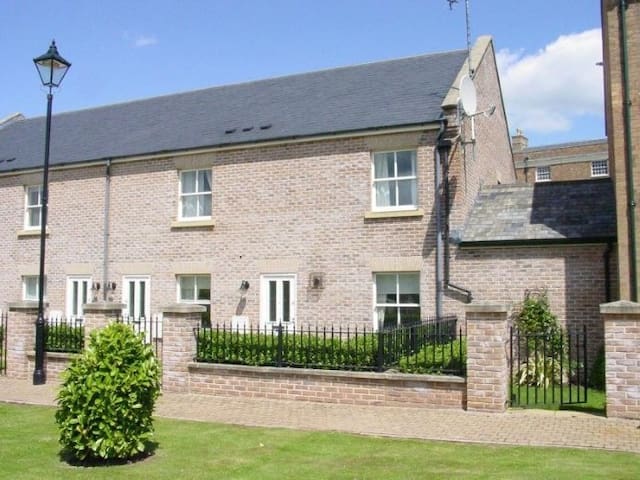 ... recently renovated to a very high standard. It includes new fridge freezer, dishwasher and other kitchen appliances. It is compact and but very homely. Situated in Bradninch near Exeter the annex is part of a substantial Georgian House. Breakfast provisions are provided for you to cook in the annex.
Bradninch is a small town which is about 20 minutes away from the City of Exeter. The annex is situated at the rear of a large Georgian House overlooking the 2 acre garden in which we have geese, chickens and ducks.
Bradninch is a small town situated on the outskirts of Exeter. All areas of Devon are within easy reach. Day trips to Cornwall are also practical from Bradninch. There are two public houses in walking distance and a local shop which includes a post office counter.
Lovely Annexe, quiet area and well maintained. Excellent experience
aidan
2017-03-25T00:00:00Z
You may want to stay for longer then you planned peaceful place to be
Sharon
2017-01-25T00:00:00Z
Fantastic place in a great location. I would definitely recommend staying here. Thanks again to Lara for everything.
Michael
2017-01-02T00:00:00Z
Another excellent stay in the very well specified and provisioned annexe which meets or exceeds listing description. Thank you very much. Will be seeing you again when down in Exeter.
Simon
2016-04-08T00:00:00Z
Räume perfekt sauber und Lebensmittel im Kühlschrank! Eier und Äpfel aus eigener Produktion! Genaue Wegbeschreibung
Dieter
2016-08-21T00:00:00Z
What a fantastic place. Laras annex was just perfect for our stay. Warm, clean and cosy and with great access for local exploration. Lara was a fantastic host, with great taste for breakfast! We loved staying here with our 7 month old son. He particularly enjoyed watching the chickens!!
Annie
2016-09-26T00:00:00Z
Sehr schöne und gemütliche Unterkunft. Gute Ausgangslage für Ausflüge in die nähere oder entlegeneren Gebiete rund um Exeter.
Fabian
2016-05-07T00:00:00Z
Yet another stay courtesy of this thoughtful and considerate host. Recommended, thank you. Every stay I find something more... every thing is provided, right down to the biscuits with your tea (which can be Earl Grey or English Breakfast!)...
Simon
2016-05-28T00:00:00Z
Rodzaj pokoju
Całe miejsce
---
Rodzaj nieruchomości
Apartament
---
Mieści
2
---
Sypialnie
Exeter, Anglia, Wielka Brytania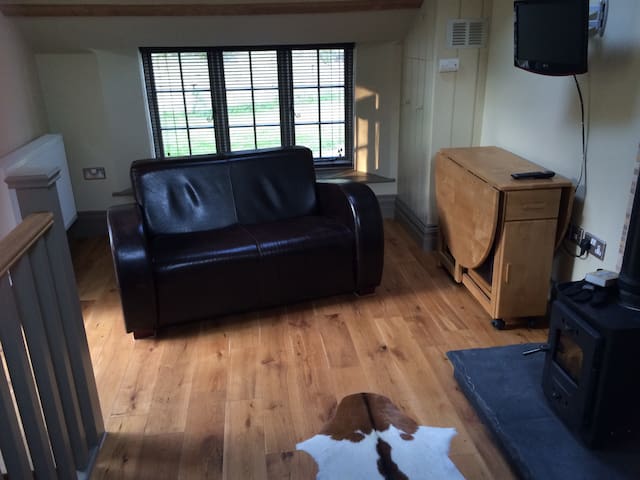 Cullompton - Airbnb
:
Średnia ocena:

4.9

/

5

gwiazdek od

924

gości
Wpisz daty, by zobaczyć pełną cenę. Obowiązują dodatkowe opłaty. Cena może uwzględniać podatek.