300+ Wynajmów apartamentów
Este es nuestro agradable y espacioso apartamento de 2 dormitorios en la zona metropolitana de Washington DC. Se encuentra a 5 minutos a pie de transporte público, que le llevará alrededor de la ciudad y del metro. Cerca de la circunvalación por lo que es una unidad de 20 minutos a DC Cerca de Safeway / gigante, y muchos restaurantes y plazas.
Televisor está equipado con Chromecast y Netflix.
Rodzaj pokoju
Pokój prywatny
---
Rodzaj nieruchomości
Apartament
---
Mieści
2
---
Sypialnie
Annandale, Virginia, Stany Zjednoczone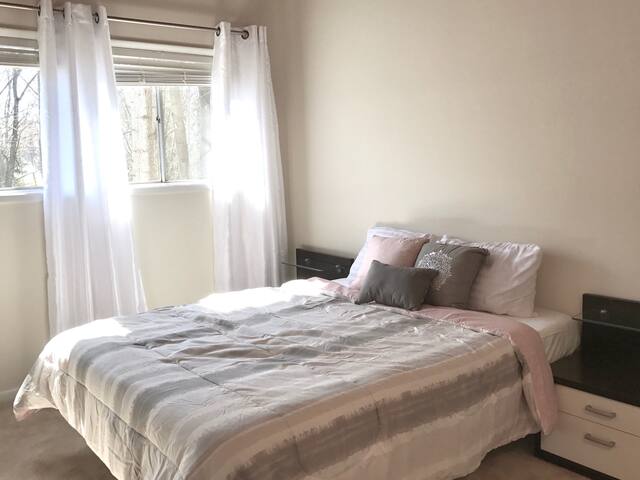 Excellent host everything WAs perfect from start to end ... will def stay again when in the area
Matthew
2017-03-08T00:00:00Z
Michele's place is GREAT for a group! Separate bedrooms (plus a futon in the living area) made sleeping arrangements easy - and the beds are REALLY comfortable! Location was easily accessible to George Mason via car & DC via Lyft/Uber. Kitchen was well-stocked, and check-in was easy. I'd definitely stay here again!
Liz
2017-01-08T00:00:00Z
Michele was very nice. She was so quick to respond our needs.
Kaoru
2017-03-24T00:00:00Z
The host canceled this reservation the day before arrival. This is an automated posting.
Quynh
2017-03-15T00:00:00Z
Michele was very responsive and quick when we had an issue with the lock box (it was really late at night too). While I wasn't really there much, everyone really enjoyed it. It was very nice, very comfortable, and spacious. Would definitely rent again if we have family coming into town again!
Stacey
2016-12-18T00:00:00Z
Rodzaj pokoju
Całe miejsce
---
Rodzaj nieruchomości
Apartament
---
Mieści
8
---
Sypialnie
Annandale, Virginia, Stany Zjednoczone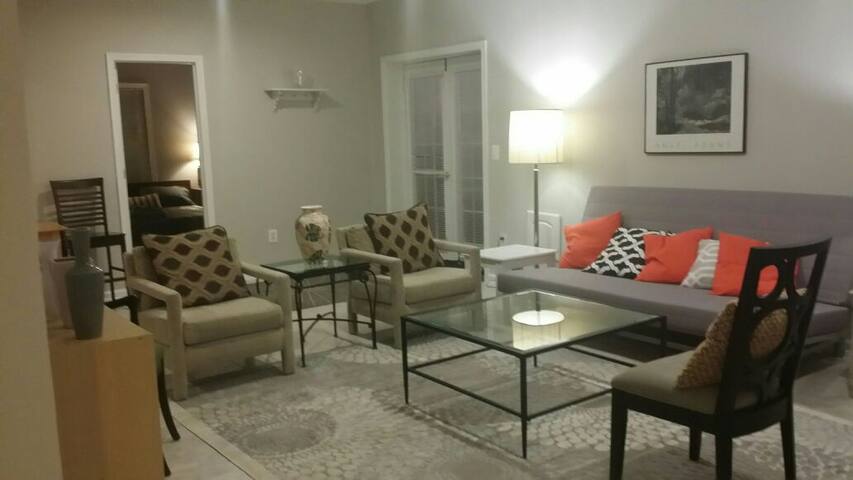 Akrem's place is in a safe, secure apartment building. Very central location for Annandale. Akrem is a very keen young man, astute, and genial. He has wifi, so I felt connected to family and friends. I arrived in a poor state of health, and while I was undergoing treatment, he gave me plenty of privacy. As I got better he was there with his friend and they were good company.
Adeline
2017-03-12T00:00:00Z
Rodzaj pokoju
Pokój prywatny
---
Rodzaj nieruchomości
Apartament
---
Mieści
2
---
Sypialnie
Annandale, Virginia, Stany Zjednoczone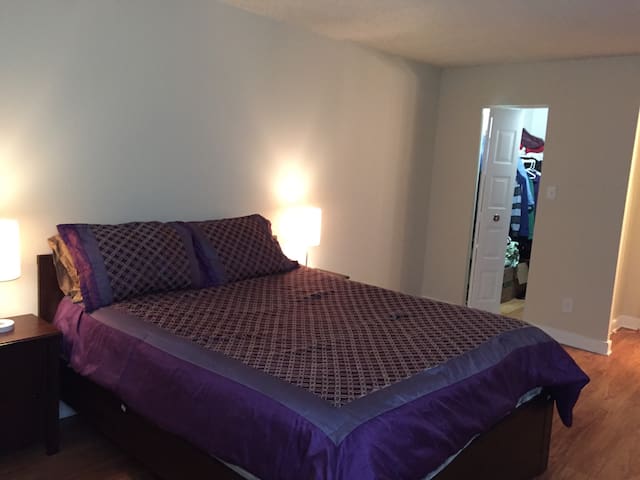 Steve's place is gorgeous and clean. He was really great with communication and access to the keys. Steve's family were very nice and they offered a lot of help. I will definitely book this place again.
Abdul
2017-04-11T00:00:00Z
Rodzaj pokoju
Pokój prywatny
---
Rodzaj nieruchomości
Apartament
---
Mieści
3
---
Sypialnie
Annandale, Virginia, Stany Zjednoczone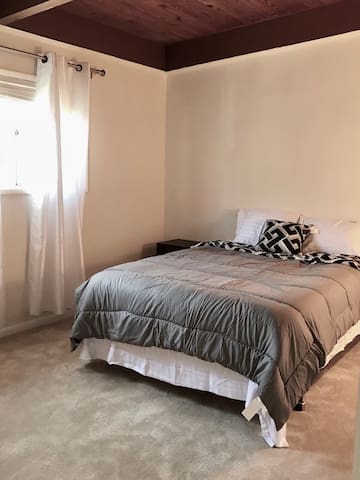 자랑 천장, 하드 우드 바닥, 편안한 침대. 마우스 오른쪽 버튼으로 북부 버지니아에 거의 아무것도에서 495, 15 분 끕니다. 레 스턴 또는 DC 20 분. 던 로링 메트로에 가장 가까운. 완전 수건 및 편의 시설 완비.
Rodzaj pokoju
Całe miejsce
---
Rodzaj nieruchomości
Apartament
---
Mieści
1
---
Sypialnie
Annandale, Virginia, Stany Zjednoczone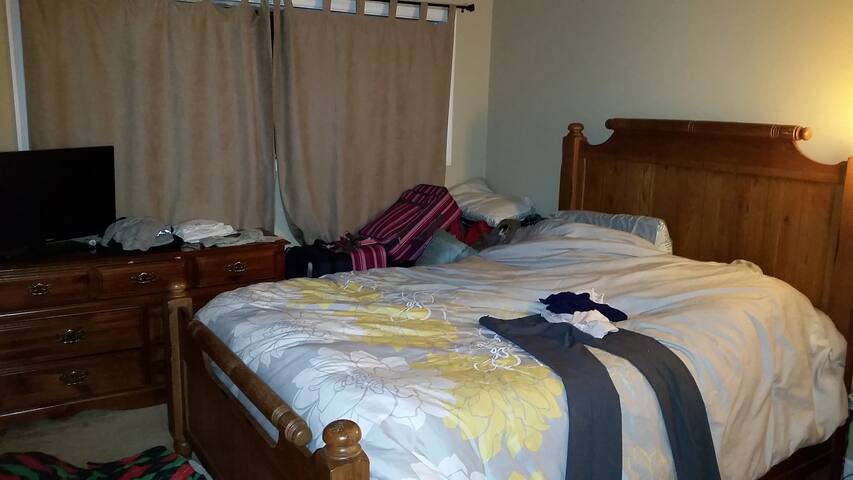 Encanta estar cerca de la ciudad pero disfrutar de tener más espacio y un amplio aparcamiento? Venir a pasar sus vacaciones en mi casa temática asiática llena de muebles asiáticos antiguo con las comodidades modernas! Cerca de I395, I495, la autopista 50 y más!
El espacio es muy grande y amueblada de manera perfecta para un retiro familiar o de vacaciones.
Este es un barrio tranquilo y orientado a la familia.
The host was very easy to contact prior to the stay as well as the day of. In addition she provided easy steps to ensure a great stay! I would definitely recommend staying here as it is close to 395 and 495.
Paulo
2016-05-22T00:00:00Z
We really enjoyed our stay at Xiya's townhouse. Although, we did not meet her, her instructions on getting into the place were perfect. Once inside, there was a binder explaining everything that we needed to know that was extremely helpful. It even had great suggestions in what to do in the area. The place was clean and had plenty of space for my husband and two young children to spread out. We had just about everything we needed to have a comfortable stay.
Mary
2015-08-20T00:00:00Z
Enjoyed my stay.
LBM
2015-10-03T00:00:00Z
Had a wonderful stay. Parking was one of the big reasons we paid extra. We did not want to worry about our rental car. There were a couple issues but no deal breakers. All in all we would most definitely stay again. Xiya was very helpful and responsive as a host. I would say if you are concerned about parking at the condo, definitely be back no later than 7 p.m. to be guaranteed a spot in front of the condo. After this time you will most likely not have a spot near or around the condo. As far as food, Grubhub was very useful in ordering and having food delivered at no charge. The types of food available are alot of Asian, Indian and Ethiopian with just a few of your standard American affair.
jose
2016-06-26T00:00:00Z
Great host, easy to work with, very accomodating as always and everything was great!
Paulo
2016-12-31T00:00:00Z
Clean and safe housing
Regan
2017-04-02T00:00:00Z
This was my first airbnb experience! And Xiya's townhouse was a great place to have a weekend getaway with a couple of friends. The house was clean and had more than enough space to not feel closed in. The area was centrally located to lots of the things we wanted to do. Parking was a little tight, but we had no trouble finding spots. Everyone had a good time and wouldn't mind coming back again. Thanks for everything Xiya!
el
2015-06-01T00:00:00Z
We stayed in Xiya's home during our Memorial day trip to DC. The house was very accommodating for our group of 4. It was conveniently located about 15minutes from DC, by car. Our host left great recommendations on places to check out. We really enjoyed our time there!
Leticia
2016-06-01T00:00:00Z
Rodzaj pokoju
Całe miejsce
---
Rodzaj nieruchomości
Apartament
---
Mieści
4
---
Sypialnie
Annandale, Virginia, Stany Zjednoczone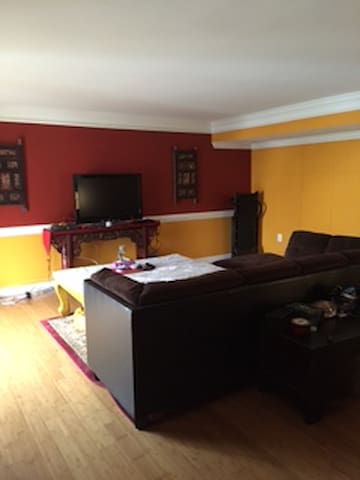 Un verdaderamente impresionante y nuevo piso de 4 dormitorios cerca de las fotos El área de Washington DC no le hace justicia. Es muy lujoso y es muy amplia. Las camas son grandes para dormir y son muy cómodas. Usted se sentirá como su casa.
Hermosa y totalmente amueblado 2 habitaciones apartamento en el sótano de una casa grande, con entrada independiente. Un espacio total de 2100 pies cuadrados !!!. Se puede dormir 9 personas. Usted tendrá acceso a una muy alta velocidad de internet. la televisión de alta definición grande con cable de 365 canales, incluyendo HBO y los canales de películas premium. Usted tiene su lavadora / secadora privada. Hay una bicicleta de ejercicio .. Usted no tiene que comprar nada! Totalmente equipada con platos, cubiertos, ollas / sartenes, ropa de cama, toallas, etc. Sólo tiene que traer su maleta! . A pesar de que no se siente como él en absoluto, el apartamento está en el sótano, ya que tiene 10 pies techos altos. Usted tiene su propia puerta de entrada de paro.
Un montón de restaurantes por todas partes. Está en una gran ubicación central para conseguir en todas las autopistas. Hace trayecto corto.
Great Apartment! Very Spacious, Bedrooms were comfortable, and Hosts were very kind and responsive. Would 100% recommend and definitely would come back and stay again!
Rockwell
2016-03-15T00:00:00Z
We had a wicked good time staying at the apartment. The place is clean and the layout is very good. This is so much better than my expectations. I would 100% recommend this place to all my friends and family. I will definitely stay there again.
Philip
2016-04-25T00:00:00Z
Rodzaj pokoju
Całe miejsce
---
Rodzaj nieruchomości
Apartament
---
Mieści
12
---
Sypialnie
Annandale, Virginia, Stany Zjednoczone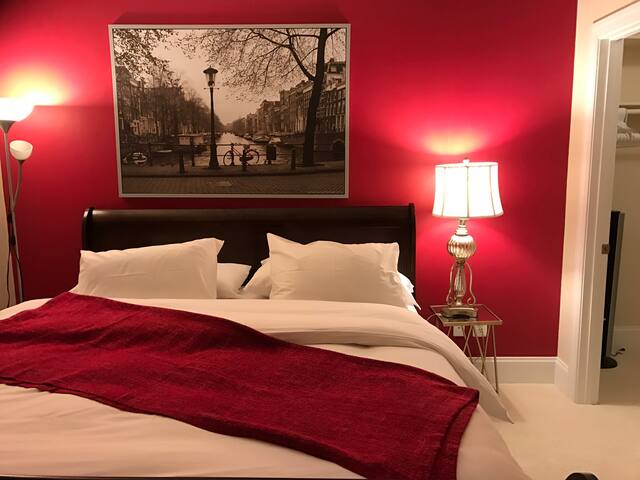 Rodzaj pokoju
Pokój prywatny
---
Rodzaj nieruchomości
Apartament
---
Mieści
4
---
Sypialnie
Annandale, Virginia, Stany Zjednoczone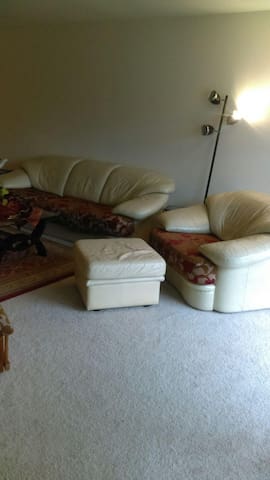 Amplio condominio con estacionamiento 20 minutos a CC y 10 minutos de la Universidad George Mason, situada en Annandale, VA. Cerca de 495 circunvalación. Mercado y tiendas cercanas. Hospitales cercanos .... ideales para las enfermeras del recorrido! 1 dormitorio privado disponible acceso completo al área común !!!
Hotel de 2 dormitorios condominio complejos minutos a DC. Los huéspedes tienen 1 dormitorio privado, el pleno acceso a la sala de estar, cocina, baño! Ideal para las enfermeras del recorrido!
barrio seguro con los mercados y tiendas cercanas.
Yordanos met us at the condo and made sure we were well informed about the area and happy with the accommodations. She went above and beyond to ensure that we had a pleasant stay by supplying breakfast treats and bottled water. She was available by phone to help with any questions or concerns during our visit. Top notch hostess!
knappguild
2016-05-17T00:00:00Z
Yordanos is a warm and welcoming host. She answered all our questions regarding places nearby. The condo is beautiful, just as described and the location was perfect for our needs. The beds are comfortable with fresh, clean sheets. We enjoyed our stay and look forward to another visit. I highly recommend Yordanos as a host!
Norma
2016-05-03T00:00:00Z
Rodzaj pokoju
Całe miejsce
---
Rodzaj nieruchomości
Apartament
---
Mieści
2
---
Sypialnie
Annandale, Virginia, Stany Zjednoczone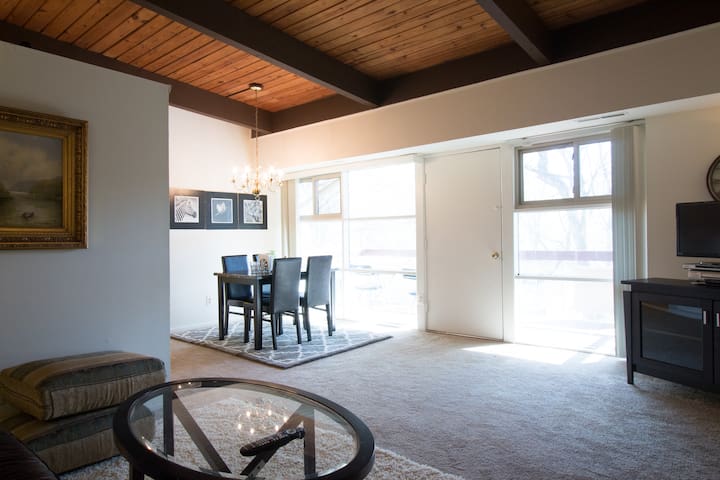 Rodzaj pokoju
Całe miejsce
---
Rodzaj nieruchomości
Apartament
---
Mieści
5
---
Sypialnie
Annandale, Virginia, Stany Zjednoczone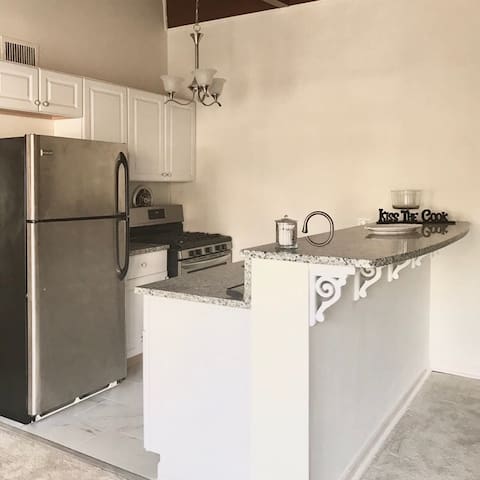 Rodzaj pokoju
Pokój prywatny
---
Rodzaj nieruchomości
Apartament
---
Mieści
2
---
Sypialnie
Annandale, Virginia, Stany Zjednoczone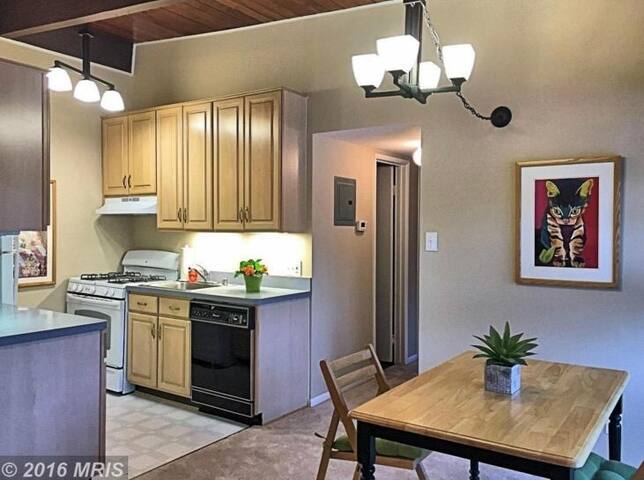 我的地方是靠近DunnLoring&VanDorn地铁站。你一定会喜欢,因为大的厨房空间和舒适感的我的地方。我的地方是良好的个人探险,商务旅客,家庭(含儿童),和大集团。全面进入厨房,客厅和饭厅。洗衣机/干衣机可用。
该社区是一个CVS和韩国市场的步行距离。
The host canceled this reservation 11 days before arrival. This is an automated posting.
Chelsea
2017-01-09T00:00:00Z
Rodzaj pokoju
Pokój prywatny
---
Rodzaj nieruchomości
Apartament
---
Mieści
2
---
Sypialnie
Annandale, Virginia, Stany Zjednoczone
Rodzaj pokoju
Pokój prywatny
---
Rodzaj nieruchomości
Apartament
---
Mieści
2
---
Sypialnie
Annandale, Virginia, Stany Zjednoczone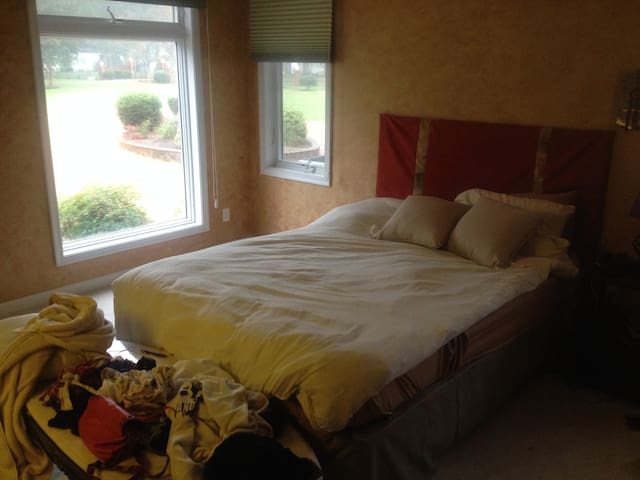 Luxurious One Bedroom Apartment situated one block from Stadium Armory Metro (Orange, Blue, Silver) convenient to downtown, the airport, museums and more. Fully furnished large (over 1000 sq ft) unit. Washer/Dryer in unit for guest use.
There is 1 private bedroom with a queen size bed. In addition there are two options for a second bed. The first is a queen sized mattress. The second is a single bed. Personally I prefer the single bed if alone.
While it is very close to downtown, the museums, stadiums, excellent dining, and everything DC has to offer, the neighborhood is a quiet residential area perfect for a glass of wine on the front porch.
Great train access, not much for stores nearby, stock up ahead.
Dennis
2017-01-18T00:00:00Z
Josh was very easy to communicate with and managed the logistics well. His place is as clean and beautiful as the photos indicate. The apartment is spacious with a good-sized bathroom (separate tub & shower) and a good quality bed and bedding. I would highly recommend staying at Josh's place.
Kelly
2015-10-02T00:00:00Z
Great centralized location. Very clean and neat . Would stay there anytime.
Phillip
2016-06-30T00:00:00Z
Bel appartement prêt des transports en commun! Très spacieux et propre! Nous le conseillons!
Christian
2016-06-29T00:00:00Z
Clean, private, easy to access city center Host have good arrange for guest Nice place to stay at Washington
Nguyen
2015-10-22T00:00:00Z
Super appartement spacieux à Washington. Très belle cuisine américaine et superbe salle de bain. Situation idéale pour visiter Washington étant donné que la station métro est à 5 minutes de marche. Propreté et confort irréprochables. Hôte disponible à tout moment en cas de nécéssité. Petites attentions sympathiques de la part de Justin. Rien à dire juste PaRfAiT :-)
Audrey
2016-03-25T00:00:00Z
The place was great. It was very close to the mall, we walked from the AirBnB to the museum campus. Parking was a breeze (outside of my inability to read the signs), Justin was quick to respond and point out that there was in fact free parking in front of his place. We didn't use the public transportation but we did see a hord of business people walking toward the train in the morning, so it is definitely a convenient location.
Robert & Julie
2016-09-28T00:00:00Z
Great spot! Terrific space for the price. Loved the neighborhood it was in. Thanks Justin!
Wilson W.
2016-10-25T00:00:00Z
Rodzaj pokoju
Całe miejsce
---
Rodzaj nieruchomości
Apartament
---
Mieści
4
---
Sypialnie
Waszyngton, Dystrykt Kolumbia, Stany Zjednoczone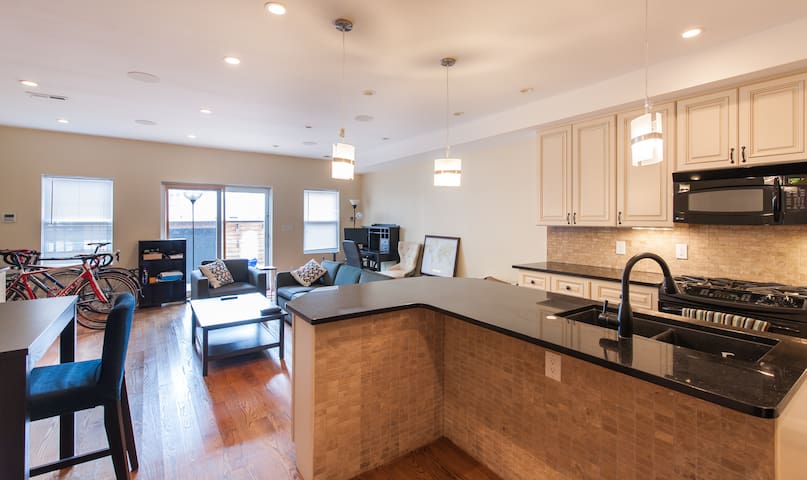 Modern condo with private bedroom and shared bathroom in historical neighborhood. 15 min walk to nearest metro station (green line). Convenient to downtown, national mall, museums and monuments. Relaxing and comfortable atmosphere in a quiet building. Features: * wireless internet * central heating and air conditioning * washer/dryer * full size bed with walk-in closet * shared bathroom with shower/bathtub * full access to updated kitchen * secured parking space * balcony * alarm system
Clean and comfortable place. Chase is a great host and helps out with whatever you need
Ritu
2017-03-26T00:00:00Z
Chase's place was just as advertised. Clean, simple, and comfortable. The location was easy to navigate to, whether it be on foot, via ride share, or public transportation. He was easy to communicate with leading up to the reservation and through the duration of my stay. He was a great host and runs a great Airbnb. Would and will definitely stay again.
Ashley
2017-04-05T00:00:00Z
I stayed here for 3 nights. The place was spotless, minimal, organized and very comfortable. Chase is very warm, friendly, considerate and polite. I loved my experience here! It checked all my top priorities.
Nana
2017-03-31T00:00:00Z
Great pleasure to be the first guest in this beautiful modern condo apartment in historical neighborhood . I'm using Airbnb during my stay in Virginia and Washington DC for a quite while now, and this is the first time I see an extremely clean and tidy space almost like 5 stars hotel standard but cozy and worm like home. If I have to visit DC again that will be my first choice. Chase was very kind and welcoming, an awesome host! I will highly recommend Chase's place.
Abdelmadjid
2017-03-16T00:00:00Z
I stayed in Chase's place again later in my DC trip! I forgot to mention initially that the bed is so comfortable and I slept just as well as if I had been in my own home. Chase was very hospitable and made my stay stress free.
Ashley
2017-04-08T00:00:00Z
On the face of it, this is just a great way to stretch your dollar when you're traveling on a budget. I stayed overnight for a student lobbying event and can honestly say I had one of the best nights of rest in weeks. Chase keeps a tight ship. The apartment is tastefully decorated with an eye for functionality and minimalism. Most listings seem cluttered to me, but there's something about a space that is decorated for comfort and leanness that is very inviting. The room is carpeted, well lit, with a heavenly tempurpedic mattress, the likes of which I will be investing in as soon as I get home. He provided me with toiletries, towels, keurig coffee and access to his living room area which I took full advantage of. Chase was attentive to my queries from the moment i booked my reservation to the moment i checked out. And just to round out the whole experience, Chase himself is a very warm and affable guy who is a complete natural at this hospitality thing. total class act. The only complaint I have is really a matter of preference. While he does live in a residential part of anacostia, there is a chance you will encounter the occasional panhandler on your walks back from the D.C. Metro. If you find this to be problematic for you, I would not let it deter you from staying at this otherwise 5 star experience, simply take the w6 bus and it will leave you squarely on his doorstep. Problem solved. If you heed my advice, you will not be disappointed.
Juan
2017-03-19T00:00:00Z
Rodzaj pokoju
Pokój prywatny
---
Rodzaj nieruchomości
Apartament
---
Mieści
1
---
Sypialnie
Waszyngton, Dystrykt Kolumbia, Stany Zjednoczone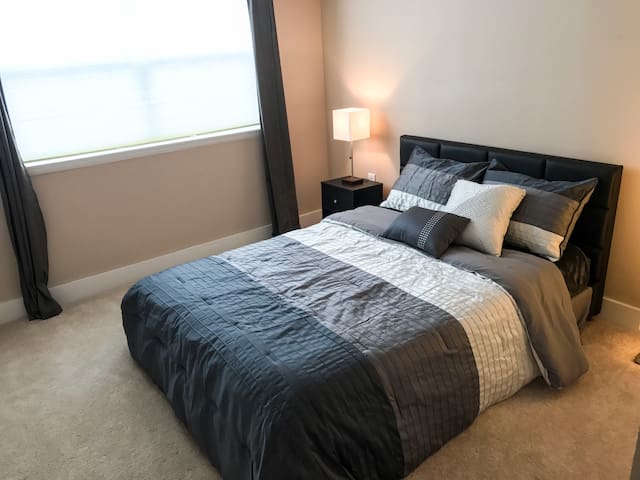 Our 1 bdrm/1 bath is the Lower Unit of a newly-built, vintage-style, DC row house, on a quiet corner in historic Mount Vernon Square/Shaw. (There's an upper unit too!) A few blocks to the Convention Center, Mount Vernon Triangle, and CityCenter, there is easy access to many popular destinations and museums. It's private, charming, and has one-of-a-kind artwork. Our place is good for couples and business travelers. We live onsite in a separate unit. Sean can do airport pick-ups and drop-offs.
Our one bedroom/one bath Lower Unit (there's an Upper Unit too!) boasts: Classic design, custom plantation shutters; hand-scraped Hickory flooring; keyless alarmed entry; bright sunlight on two sides; marble kitchen counter top and exposed brick backsplash and hallway; LG kitchen appliances; quality furniture throughout, superior bathroom and light fixtures; original art; in-unit washer/dryer; and a stacked tower of vintage OshKosh luggage. The kitchen is fully set-up with small appliances, cookware, dishes, glassware, flatware, cutlery, and utensils; linens and towels are also provided. Sorry, no pets and no smoking.
Our neighborhood enjoys a 91 walk score! We're two blocks to the metro, Capital Bikeshare, Convention Center, Shaw, 24-hour Safeway, Busboys & Poets, Sweet Greens, and other Mount Vernon Triangle restaurants, coffee shops, and gyms. Walk a few more blocks to CityCenter, Chinatown, Blagden Alley, O Street Market, Starbucks, 7th and 9th Street restaurants, shops, bars and coffee bistros. You can easily walk to popular museums and attractions on The Mall—roughly 12 blocks.
Lovelyn & Sean were the best host I've stayed with while using Air Bnb hands down. Lovelyn was very easy to communicate with and made everything super easy. Anything I needed she was happy to provide me with and I felt like I was staying with a family member rather than an Air Bnb host. Parking was a breeze, Lovelyn provided me with a parking pass on arrival, and the small snacks and bottled water were a welcomed surprise after a long drive. I don't want to forget to mention how awesome her place is; it is beautifully designed with attention paid to every detail. Lovelyn & Sean's home is fantastic and I reccommed anyone looking for a comfortable location in the District that close to everything stay with them.
Davon
2017-04-02T00:00:00Z
Lovelyn and Sean are absolutely amazing hosts! We were in DC for a few days after our wedding, and they went out of their way to make our trip special and memorable. Communication was simple and Lovelyn answered all of our questions almost immediately. We also arrived well before check-in time and they graciously held our luggage for us so we wouldn't miss out on any time exploring the city. The space was beautifully decorated but also very functional - the kitchen was stocked with all of the equipment we needed to cook a few meals. The attention to detail and obvious pride that they have in the apartment is incredible, and we were picking up on small design details up until the last day we were there. The location was perfect for exploring the city- it was only a 15 minute walk to the National Mall and Smithsonian museums. There are also amazing restaurants very close by plus it's only a few blocks from Chinatown. Overall, this was one of the best Airbnb experiences that I've had. When we return to D.C., we will definitely try to stay with Lovelyn and Sean again!
Jenna
2017-04-09T00:00:00Z
Lovelyn & Sean were great hosts! They were super nice, very attentive and made sure I had everything I needed during my stay. The space was super cute and very comfortable and clean. I would definitely stay here again!
Sarah Kay
2017-03-29T00:00:00Z
Lovelyn and Sean's place was lovely. It was clean, comfortable, and an incredible value. I look forward to staying again the next time I am in town!
Christopher
2017-04-04T00:00:00Z
Y'all trust me when I say - The Wright House IS The RIGHT House! From the outset, it was a breeze to communicate with Lovelyn & Sean - a lovely couple indeed, with intimate knowledge of all things "D.C." When I arrived, I was able to tour the Upper Level Unit as it was vacant at the time - elegantly decorated, bright, airy and delightfully spacious but I digress... on to my review of the Lower Level Unit. First, your arrival - It is an easy, uncomplicated stroll from the metro even wheeling a heavy suitcase or two. Surroundings - Fabulous coffee, hip restaurants and a well stocked grocery store are within blocks. And now for the Lower Level Unit space! My gracious hosts invited me into a chic, welcoming space tastefully peppered with exquisite objets d'art and stunning larger-than-life paintings! Here you will experience all the comforts of home throughout coupled with top-of-the-line furnishings and appliances. Sunlit from all angles and replete with style, you've found your home away from home (or home away from office for business travelers) at The Wright House!
Jo
2017-03-31T00:00:00Z
This is probably the best AirBnb experience I've ever had - and I've had many! Communication with Lovelyn was smooth both prior to our arrival and during our stay. Check-in was at 3PM, but Sean met us early in the morning to store our luggage, which allowed us to explore the city before the later check-in. The apartment is in a hip but quiet neighborhood, close to cafes and restaurants, and we pretty much walked everywhere, even to the Downtown area. Public transportation is really close as well. Now, the apartment itself... My friend and I immediately fell in love with the space. The pictures don't do it justice - the apartment is a work of art. We kept wondering if Lovelyn and Sean were interior designers; the whole place was spotless, felt homey and had the most beautiful art pieces all around. The bedding was extremely comfortable and the bathroom has everything you would need: shampoo, conditioner, shower gel, several towels, a hairdryer, etc. And all of it was high-end hotel quality. They had cold water, milk, coffee and even popcorn for us in the kitchen. It feels like your own little home in the heart of D.C. - you literally get a whole big apartment to yourself, with a kitchen/living room area, and a big bedroom with attached bathroom at the end of the hallway. All in all, we had an absolute perfect stay at Lovelyn and Sean's and cannot wait to be back. We so recommend it and are lucky and grateful to have been able to stay there!
Rayane
2017-03-27T00:00:00Z
Rodzaj pokoju
Całe miejsce
---
Rodzaj nieruchomości
Apartament
---
Mieści
2
---
Sypialnie
Waszyngton, Dystrykt Kolumbia, Stany Zjednoczone
Hello, clean and bright 2 bedroom apartment available. One bedroom has a queen size bed and the other has a full size bed. In addition, the living room has a full size foldout futon. The unit also has cable TV, free wireless access and a computer with printer. Apartment is private for renter/s only, I will stay elsewhere. However, I will be easily accessible & can help if needed. One bus to Union Station. Close to H St restaurants, train and bus lines. Limited to 4 adults.
Thank you for your interest in my apt. The apt is on the second floor and would require you to walk up one flight of stairs to gain access. In addition, there is an elderly, noise sensitive tenant downstairs. I ask guests to please take off shoes when walking in the apt. Lastly, the unit has window air conditioners and fans. Please let me know if you have any additional questions. Thanks!
This is a working class neighborhood about 4 or 5 miles away from the downtown sites. In order to get downtown to the sites you would have to take a metro bus or a metro bus and a train depending where you are going. The metro bus is in walking distance, 3 blocks away. Also the street parking is free, there are no meters or residential zoning. I lived there for 5 years and always parked on the street for free. Please let me know if you have any other questions. Please let me know if you have any questions or concerns. Thank you!
Rodzaj pokoju
Całe miejsce
---
Rodzaj nieruchomości
Apartament
---
Mieści
4
---
Sypialnie
Waszyngton, Dystrykt Kolumbia, Stany Zjednoczone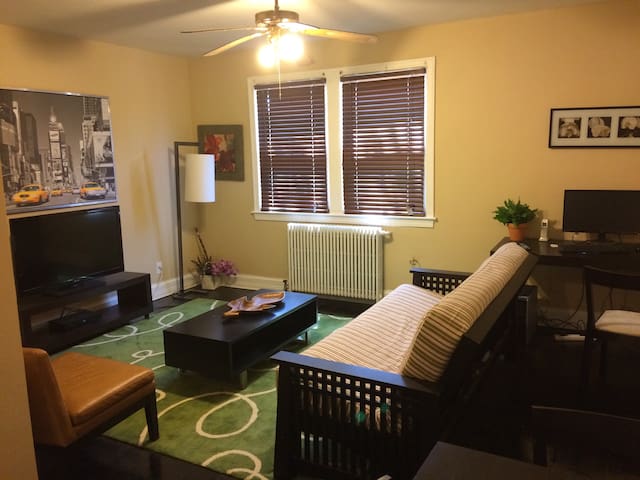 Brand-new to AirBNB, so I hope you'll come stay & give the property a good review! Beautifully renovated, super clean (EVERYTHING is brand-new!) quiet lower level apartment in N. Cleveland Park, one of DC's most popular neighborhoods. Just 2 blocks to the METRO and just steps to world class dining, hot spots for drinks and coffee and 3 blocks to Whole Foods. You will LOVE the neighborhood & accessibility to everything DC has to offer.
This cozy 1 bedroom apartment w/natural light, 2 private entrances, off-street parking in rear, central heat/AC, full bath & washer/dryer. Full kitchen has refrigerator, dishwasher, microwave and electric range -- everything brand-new. With clean lines and modern design, this home is the perfect retreat for travelers. Whether you are here for work or fun, you can count on a comfortable space to recharge. This uniquely bright lower level apartment has windows in every room and is also lit with recessed lighting. The bedroom has one double bed and a spacious closet. There is an inflatable mattress available open request. Prepare meals in the full kitchen and eat at the bar, breakfast table or dining table. We have everything you need to make this your home away from home! There is a $75 cleaning fee and a $225 security deposit. This space is not used by the landlord, so there is no reason for cancelling reservations.
In this neighborhood, filled with green spaces and open sidewalks, residents enjoy comfortable and quiet living while being just steps to great shopping and dining. The neighborhood's walkability is among its best features, thanks to its proximity to two main thoroughfares. Two Metro stops are nearby and an Uber will get you to just about anywhere in DC within no time. Homes in North Cleveland Park are known for historic charm and great outdoor space. This captivating neighborhood offers a delightful retreat from the vibrancy of the District.
Rodzaj pokoju
Całe miejsce
---
Rodzaj nieruchomości
Apartament
---
Mieści
2
---
Sypialnie
Waszyngton, Dystrykt Kolumbia, Stany Zjednoczone
1

–

18

z

300+ Wynajmów apartamentów
Wpisz daty, by zobaczyć pełną cenę. Obowiązują dodatkowe opłaty. Cena może uwzględniać podatek.