The Ultimate West of Scotland Tour
The Ultimate West of Scotland Tour
Liczebność grupy
Do 3 osób
Obejmuje
Napoje, Wyposażenie
The Ultimate West of Scotland Tour
The Ultimate West of Scotland Tour
Liczebność grupy
Do 3 osób
Obejmuje
Napoje, Wyposażenie
We will start right in the heart of Glasgow in 'George Square' learning about the fascinating history; guests will have the opportunity to get the perfect photo for their Instagram - shot on a professional camera. We will then move onto the 'infamous' Wellington statue where we will discuss the unique Glaswegian humour with anecdotes and history of the city. Next up will be 'The Lighthouse' where we will enjoy one of the most interesting and creative views of Glasgow. After, we'll head to the lesser known side of Glasgow getting to take a look at the city's murals as I share with you more local knowledge and anecdotes of the lively city with its permeating creative influence. Our next adventure is at the breath-taking Loch Lomond. We will have the option to take one of the most marvellous roads in the UK to visit the 'Falls of Falloch' (a remote area which hosts exciting waterfalls) as well as Inveruglas (a picturesque bay with stunning photo opportunities) where we will learn how to capture a photo a pro would be proud of. Alternatively we can visit the mysterious "Devil's Pulpit" (a mythical, sand stone gorge hidden from the world and full of mystic wonder) where we will explore its awesome hidden features and even get a chance to watch the red water flow over our feet.
I have been living in the Glasgow area my entire life, exploring and learning every unique angle to the city and beyond. I have established my own travel website and social media presence 'Bona Fide Travel', which relies upon my keen eye for capturing the perfect shot and an ability to write and tell a story. I can also speak French and some Mandarin, having spent considerable time in both countries as I love learning about new people and cultures. I am fiercely proud of my home and I want to share stories, experiences and captivate my audiences. My experience will focus on local knowledge, photography and an element of adventure otherwise out of reach from visitors to the city.

Guests will be greeted with a bottle of Irn Bru :)

There will be towels available for guests depending on the activity and weather.
Sekcja nawigacji dla stron recenzji
We will start off in the the city centre learning about Glasgow's history, getting the best shots of Glasgow and learning about its colourful inhabitants. Later, we will have the option to visit fantastic stops with the best views of Loch Lomond or of hidden, mythical gorges and remote waterfalls in the forest. As a local, I will reveal to you places even most natives don't know about; whilst sharing stories of the real Glasgow.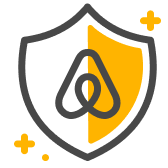 Bezpieczeństwo gości
Aktywność na świeżym powietrzu nie zawsze jest w pełni bezpieczna; udział w tej atrakcji  wiąże się z pewnym ryzykiem. Jeśli chcesz bezpiecznie uczestniczyć w tej atrakcji, weź pod uwagę swoje umiejętności i warunki (takie jak lokalizacja, pogoda i sprzęt).
Każda atrakcja może zostać anulowana z pełnym zwrotem kosztów w ciągu 24 godzin od jej zakupu lub co najmniej 7 dni przed jej rozpoczęciem.
Zasady dotyczące komunikacji
Zawsze komunikuj się za pośrednictwem Airbnb. Aby chronić swoje płatności, nigdy nie przekazuj środków ani nie komunikuj się poza aplikacją lub stroną Airbnb.
W atrakcji może wziąć udział maksymalnie 3 gości. Muszą oni mieć ukończone 12 l. Guests with children may find it difficult with the 'Devil's Pulpit' option as it requires steep, often uneven steps.
Oficjalny dokument tożsamości
Musisz zrobić sobie zdjęcie (tzw. selfie) i musi ono pasować do zdjęcia w Twoim dowodzie tożsamości. Airbnb chce w ten sposób potwierdzić, kto dokładnie weźmie udział w atrakcji. Jest to procedura jednorazowa.
Guests should consider bringing their own lunch if they do not wish to eat out. Guests should know that the 'Devil's Pulpit' option will require using steep steps. Suitable clothing is highly recommended, especially for wet days and outdoors parts of the trip. Vehicle = Vauxhall Adam
Atrakcje Airbnb są sprawdzane pod kątem jakości
Atrakcje Airbnb są sprawdzane pod kątem jakości
Prowadzone przez lokalnych mieszkańców, którzy są dumni ze swojej małej ojczyzny i którzy kochają to, co robią.

W małej grupie nigdy nie "zaginiesz w tłumie".

Sprawdzamy wszystkie atrakcje pod kątem tego, czy uczestnicy będą mogli zobaczyć mało dostępne miejsca.
The Ultimate West of Scotland Tour