Magic Trekking from Nervi
Magic Trekking from Nervi
Liczebność grupy
Do 8 osób
Magic Trekking from Nervi
Magic Trekking from Nervi
Liczebność grupy
Do 8 osób
We will meet at Nervi train station, and from there we will walk through the sea promenade, enjoying the blue of the sea, the green of the vegetables and the yellow of the flowers. Depending on time availability, we can visit the modern museum of art in Nervi park and a typical vacation palace of the aristocrats. Then we start going up to the hills by a characteristic genovese street, called creuza. In all the way up we will admire the terraces, the flowers, the dry walls, the olives and a fantastic view of the Mediterranean and the famous Portofino's promontory. After an hour of slow walk up we will arrived to a stone medieval church, called San Rocco, from here the panorama is unequalled. After visiting the church we continue our walk, now flat, to go to Sant'Ilario the famous neighborhood immortalized by the genovese singer Fabrizio d'André. Depending on the time we can stop eating in a noted agritourism or start the descent with the sea in front, to arrive after 45 minutes to the beach. In summer we can dive in the fresh water of the Mediterranean. The possible lunch in trattoria is not included in the price. In case of rain, depending on time availability we can change day or keep the day and do an urban trekking, look experience travelling with celebrities. The duration depends on you. You decide where to stop and how much to walk.
Atrakcje Airbnb są sprawdzane pod kątem jakości
Atrakcje Airbnb są sprawdzane pod kątem jakości
Prowadzone przez lokalnych mieszkańców, którzy są dumni ze swojej małej ojczyzny i którzy kochają to, co robią.

W małej grupie nigdy nie "zaginiesz w tłumie".

Sprawdzamy wszystkie atrakcje pod kątem tego, czy uczestnicy będą mogli zobaczyć mało dostępne miejsca.
I'm Nica, I'm a citizen of the world but decided to live in Genoa, because, at least for me, it's a wonderful city full of secrets to discover and nature to enjoy. I love open air sport and I usually go trekking to the mountains behind the city. Beside a fantastic view there are many fascinating stories and places to discover, which if nobody shows them to you, you will never be able to find by yourself. In this trekking you will have together culture, history, nature, food, beauty and sport.

a piece of typical genovese Focaccia. Water is available during the trekking
Sekcja nawigacji dla stron recenzji
Our experience is mainly outdoors at direct contact with the nature. It combines sport, culture and entertainment. we will walk on the promenade at the sea, visit a park and if you want we will have time also for a museum. then we burn calories going up 400 mt to enjoy the views and visit a medieval church and the neighborhood of Fabrizio d'André. We finish with quick or long lunch and dive in the Mediterranean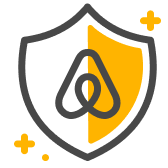 Bezpieczeństwo gości
Aktywność na świeżym powietrzu nie zawsze jest w pełni bezpieczna; udział w tej atrakcji  wiąże się z pewnym ryzykiem. Jeśli chcesz bezpiecznie uczestniczyć w tej atrakcji, weź pod uwagę swoje umiejętności i warunki (takie jak lokalizacja, pogoda i sprzęt).
Każda atrakcja może zostać anulowana z pełnym zwrotem kosztów w ciągu 24 godzin od jej zakupu lub co najmniej 7 dni przed jej rozpoczęciem.
Zasady dotyczące komunikacji
Zawsze komunikuj się za pośrednictwem Airbnb. Aby chronić swoje płatności, nigdy nie przekazuj środków ani nie komunikuj się poza aplikacją lub stroną Airbnb.
W atrakcji może wziąć udział 8 gości. Muszą oni mieć ukończone 18 l. Rodzice mogą uczestniczyć z dziećmi, o ile mają one mniej niż dwa lata. desire to walk from around two hours and have fun
Magic Trekking from Nervi