GLACIER HIKE & GEOTHERMAL CAVE POOLS
GLACIER HIKE & GEOTHERMAL CAVE POOLS
28 gości, którzy wzięli ostatnio udział w Twojej atrakcji, uznało ją za niesamowite przeżycie
Liczebność grupy
Do 8 osób
Obejmuje
Jedzenie, Napoje, Bilety, Transport, Wyposażenie
GLACIER HIKE & GEOTHERMAL CAVE POOLS
GLACIER HIKE & GEOTHERMAL CAVE POOLS
28 gości, którzy wzięli ostatnio udział w Twojej atrakcji, uznało ją za niesamowite przeżycie
Liczebność grupy
Do 8 osób
Obejmuje
Jedzenie, Napoje, Bilety, Transport, Wyposażenie
(St. Mary's Glacier) Join us on a hike up to St. Mary's Glacier all year round (transportation provided from Denver or we can meet at St. Mary's). We will ascend through the stunning Colorado forest and end with a breathtaking panoramic lake view. Swimming/sledding included :) This is one of our favorite hikes in Colorado (1.5 miles round-trip). (Beau Jo's Pizza) Afterwards we will eat lunch at Beau Jo's, which has been around since 1880 and is one of Colorado's hidden gems. Idaho Springs has a population of 1,717 people and is a gold mining town founded in 1859 during the Gold Rush. (Indian Hot Springs) Next we visit another historic landmark and soak in the natural geothermal cave pools, which will be perfect for our muscles after our hike and is included with the price. If you want an experience with little risk and a whole lot of reward, this tour is for you. We provide all the equipment, just come properly dressed and get ready to explore all of what Colorful Colorado has to offer in one day. (GENERAL ITINERARY) 8:00 AM: Depart Denver Whole Foods Coffee shop (1701 Wewatta St.) 9:00 AM: Arrive at St. Mary's Glacier 9:00 AM -11:00 AM: Hike up & Pictures 12:00 PM: Hike down 12:30 PM: Colorado Mountain Pizza in Idaho Springs (self-pay) 2:00 PM-3:30 PM: Geothermal cave pools 4:30 PM: Arrive back in Denver
Adventure Colorado Tours offers unforgettable and intimate group/private tours involving hiking, nature, wildlife, hot springs, camping, mountain biking, and much MUCH more. Check out our website at adventurecoloradotours.com Born and raised in Colorful Colorado, we experience the surreal beauty of these mountains everyday. We bring expertise when it comes to navigating the Rockies because of our passion for the outdoors. We pride ourself on safety, connection, and FUN. We know all the tips and tricks for safe hiking in all climates, especially for those of you coming from lower altitudes. We will share breathtaking bits of nature discovered over 20 years of experience. It is our duty and pleasure to ensure you are comfortable and having fun during each adventure. We can't wait to share our passion with you and hope to see you soon!

We will provide snacks during the hike (granola bars).

I suggest bringing your own water bottle. However ​we will provide one bottle per person.

Parking and entrance​


DSLR camera (All pictures of you and your group will be sent via email), Crampons/Snowshoes, Ski Goggles, Sleds, and Hot…
Sekcja nawigacji dla stron recenzji
St. Mary's Glacier: The hike up to St. Mary's Glacier ascends through the stunning Colorado forest and ends in a breathtaking panoramic lake view. This is one of the most accessible and fulfilling trails in Colorado (1.5 miles round-trip). Idaho Springs: This historic site is a gold mining town founded in 1859 during the Gold Rush. It has natural geothermal caves and hotspring pools, which will be perfect for our muscles after the hike!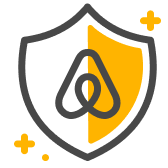 Bezpieczeństwo gości
Aktywność na świeżym powietrzu nie zawsze jest w pełni bezpieczna; udział w tej atrakcji  wiąże się z pewnym ryzykiem. Jeśli chcesz bezpiecznie uczestniczyć w tej atrakcji, weź pod uwagę swoje umiejętności i warunki (takie jak lokalizacja, pogoda i sprzęt).
Każda atrakcja może zostać anulowana z pełnym zwrotem kosztów w ciągu 24 godzin od jej zakupu lub co najmniej 7 dni przed jej rozpoczęciem.
Zasady dotyczące komunikacji
Zawsze komunikuj się za pośrednictwem Airbnb. Aby chronić swoje płatności, nigdy nie przekazuj środków ani nie komunikuj się poza aplikacją lub stroną Airbnb.
W atrakcji może wziąć udział maksymalnie 8 gości. Muszą oni mieć ukończone 18 l.
In order to do this hike: 1) You should be in fair physical shape 2) Be able to walk at least two miles 3) Have gone on a hike before *Note: Elevation may influence performance. The geothermal caves are gender separated and clothing optional.
Atrakcje Airbnb są sprawdzane pod kątem jakości
Atrakcje Airbnb są sprawdzane pod kątem jakości
Prowadzone przez lokalnych mieszkańców, którzy są dumni ze swojej małej ojczyzny i którzy kochają to, co robią.

W małej grupie nigdy nie "zaginiesz w tłumie".

Sprawdzamy wszystkie atrakcje pod kątem tego, czy uczestnicy będą mogli zobaczyć mało dostępne miejsca.
GLACIER HIKE & GEOTHERMAL CAVE POOLS