Sunset, Yoga & Local Wine
Sunset, Yoga & Local Wine
Liczebność grupy
Do 6 osób
Obejmuje
Jedzenie, Napoje, Transport, Wyposażenie
Język atrakcji
angielski, grecki
Sunset, Yoga & Local Wine
Sunset, Yoga & Local Wine
Liczebność grupy
Do 6 osób
Obejmuje
Jedzenie, Napoje, Transport, Wyposażenie
Język atrakcji
angielski, grecki
My partner Sean and I will meet you at the turn off to Pelekas Beach just under a Green and Yellow sign. From there we will drive for about 5 minutes until we reach a lovely location on an elevated plain overlooking the turquoise sea where we will practice Yoga as the sun goes down. ( All levels are welcome) :) There is a little sandy beach tucked away about 2 minutes walk away from our location for whoever may feel they want to swim afterwards! It is a bit rocky in areas so you would need to tread carefully. Lastly we will enjoy some local, homemade wine and snacks prepared for you while taking in the magical sunset. We will also provide you a list of the best places to eat and visit on Corfu island. (Including where the nicest beaches, best ice cream in town is and most favoured traditional Greek restraunts) We also offer to pick you up and drop you off at your accommodation or chosen location. We just ask that you cover our fuel cost.
Hello Everyone!! My name is Eva Thompson and I was born and grew up in Corfu, Greece. I discovered yoga due to a back injury I suffered from for several years. The mental, physical and emotional benefits of yoga are what keep me going in my day to day life. I would love to share what I love, help as many people as I can while also introducing you to a little bit of the beautiful Greek culture and countryside. *We offer special prices to groups and families. For more information please contact us by phone or on WhatsApp +447533444773 +306987740135



If you do not have your own vehicle we can meet at the square and we will drive you to the location.

Yoga Mats
Sekcja nawigacji dla stron recenzji
You can not find the name of the place on google maps because no one really knows about it other than the locals. It is truly stunning. We will practice yoga on a plateau overlooking the Mediterranean Sea. There is also a little beach tucked away if you wish to swim after the yoga.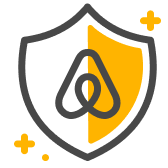 Bezpieczeństwo gości
Aktywność na świeżym powietrzu nie zawsze jest w pełni bezpieczna; udział w tej atrakcji  wiąże się z pewnym ryzykiem. Jeśli chcesz bezpiecznie uczestniczyć w tej atrakcji, weź pod uwagę swoje umiejętności i warunki (takie jak lokalizacja, pogoda i sprzęt).
Każda atrakcja może zostać anulowana z pełnym zwrotem kosztów w ciągu 24 godzin od jej zakupu lub co najmniej 7 dni przed jej rozpoczęciem.
Zasady dotyczące komunikacji
Zawsze komunikuj się za pośrednictwem Airbnb. Aby chronić swoje płatności, nigdy nie przekazuj środków ani nie komunikuj się poza aplikacją lub stroną Airbnb.
W atrakcji może wziąć udział maksymalnie 6 gości. Muszą oni mieć ukończone 18 l.
It is on the corner before going down to Kontogialos and Pelekas beach. I have dropped a pin on Google maps with the exact location
Atrakcje Airbnb są sprawdzane pod kątem jakości
Atrakcje Airbnb są sprawdzane pod kątem jakości
Prowadzone przez lokalnych mieszkańców, którzy są dumni ze swojej małej ojczyzny i którzy kochają to, co robią.

W małej grupie nigdy nie "zaginiesz w tłumie".

Sprawdzamy wszystkie atrakcje pod kątem tego, czy uczestnicy będą mogli zobaczyć mało dostępne miejsca.
Sunset, Yoga & Local Wine