Galapagos for Conscious Travelers
Galapagos for Conscious Travelers
Island hop around Galapagos for wild, up-close encounters and local food.
Obejmuje
Equipment, Transportation, Drinks, Accommodations, Food
Galapagos for Conscious Travelers
Galapagos for Conscious Travelers
Island hop around Galapagos for wild, up-close encounters and local food.
Obejmuje
Equipment, Transportation, Drinks, Accommodations, Food
During our 6-day adventure through the Galapagos Islands, we'll be supporting the local farms, restaurants, and hotels that encourage sustainable practices. We'll visit Monte Mar coffee farm conservation project, harvest ingredients at Huerta Luna permaculture farm, taste fresh ceviche and wild goat, catch fish that we'll eat onboard a private yacht, and enjoy a tasting menu at Anker Mar to Table, the most innovative restaurant in Galapagos. When we're not feasting, we'll kayak, snorkel, paddleboard, hike, sail, and enjoy sugar sand beaches. New this summer! We've teamed up with Omaze to give you the chance to win this sustainable getaway to the Galápagos Islands! Omaze.com/airbnb
We have been leading community-based tourism efforts for 10 years here in the Galapagos Islands. Since starting our local Slow Food chapter and connecting with Airbnb at Terra Madre in Italy, we have developed a Slow Food-inspired multi-day experience that allows you to make a positive impact during your visit to the islands by supporting local farms and the restaurants and hotels that encourage sustainable practices. We are always looking for unique experiences so our guests can have an authentic connection with nature, the culture, and the people..and what better way than through food?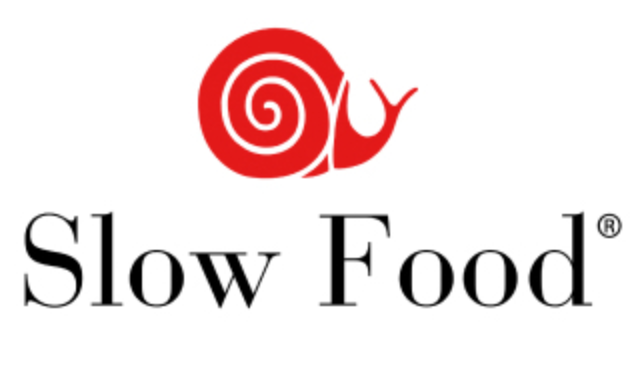 Ta atrakcja została stworzona zgodnie z zasadami idei Slow Food, zgodnie z którą jedzenie ma być przyrządzane z wysokiej jakości, świeżych produktów od odpowiedzialnych społecznie producentów dbających o zrównoważony, ekologiczny rozwój.
Slow Food to globalna organizacja społeczna, którą utworzono w 1989 roku. Ma ona na celu zapobiegać zanikaniu lokalnych tradycji kulinarnych oraz przeciwdziałać popularyzacji kultury fast food. Od momentu powstania przeobraziła się w światowy ruch społeczny, który dąży do tego, by wszyscy mieli dostęp do dobrej, czystej, tradycyjnej żywności. Do tej społeczności należą światowej sławy eksperci świata gastronomii i kultury. Jeśli naprawdę kochasz jedzenie, Slow Food podpowie Ci, co warto jeść, skąd pochodzą najlepsze produkty oraz jak Twoje wybory kulinarne wpływają na otaczający Cię świat.
To jest atrakcja charytatywna – 100% Twojej opłaty przekazujemy organizacji Slow Food Galapagos .

5 obiady, 3 śniadania, 3 kolacje, 2 tasting menus, przekąski

hotel – 6 nocy, hostel – 1 noc, inne

łódź – 3 przejażdżki, autobus – 2 przejażdżki, samochód – 2 przejażdżki

Sprzęt sportowy, sprzęt bezpieczeństwa, sprzęt do aktywności na świeżym powietrzu, inne

Wino, woda, koktajl, sok
We'll start and end our journey at Seymour Airport on Baltra Island in Ecuador's Galápagos National Park. We'll travel 3 hours to Santa Cruz island, then visit North Seymour and Pinzón islands.
Każda atrakcja może zostać anulowana w ciągu 24 godzin od dokonania rezerwacji i otrzymasz pełny zwrot kosztów.
Zasady dotyczące komunikacji
Zawsze komunikuj się za pośrednictwem Airbnb. Aby chronić swoje płatności, nigdy nie przekazuj środków ani nie komunikuj się poza aplikacją lub stroną Airbnb.
Uczestniczyć mogą osoby w wieku co najmniej 8 lat. Guests should know how to swim. Snorkel experience is nice but not required. Bring a reusable water bottle and reject single-use plastics. Bring protective clothing for Equatorial sun. Poziom…
Podczas tej atrakcji podawany będzie alkohol. Mogą go spożywać wyłącznie pełnoletni goście.
Allow at least two hours before your flight for processing. Pre-check your bags at bio-control and get your TCT card ($20) before checking in for your Galapagos flight. These are two different counters. Have passports and $100 cash ready for Galapagos National Park entrance fee.
Na 6 dni
Galapagos for Conscious Travelers