Sail and Swim in crystal clear waters
Sail and Swim in crystal clear waters
Liczebność grupy
Do 9 osób
Obejmuje
Jedzenie, Napoje, Wyposażenie
Język atrakcji
Angielski, Francuski, Hiszpański, Rosyjski
Sail and Swim in crystal clear waters
Sail and Swim in crystal clear waters
Liczebność grupy
Do 9 osób
Obejmuje
Jedzenie, Napoje, Wyposażenie
Język atrakcji
Angielski, Francuski, Hiszpański, Rosyjski
Welcome to my sailboat. Sit, relax and enjoy the incredible perspective of Barcelona from the sea. We will start our sail from the Port Olimpic and navigate until near the coastline in order to show you the beauty of the city. You will have a chance to see Sagrada Familia, Torre Agbar, Tibidabo, Montjuic from the water! I'll teach you some basics of sailing to make you feel comfortable on board. On a hot summer day there is nothing better than feeling the sea breeze on your skin and driving a boat by yourself while making new friends from all over the world. When we will get to a special point with the best view possible, we'll lower the sail and stop to swim in the crystal clear waters of the Mediterranean sea. Those of you who want to try the paddle board will do this and the others will just have a lot of fun with floating toys. After swimming, we will have an aperitif and a glass of cava to make your day in Barcelona even more wonderful. On the way back to the Port Olimpic you will lie on the wide cover of our boat to take a sunbath. The most important for me is to share good feelings with people: you are on vacation, and I want to convert this day into amazing memories that you will keep from Barcelona. This activity is suitable for kids, but you must let me know in advance. We also offer private celebrations. My friend Max helps me with the tours
Hello! I am Sergio and I am glad to see you on my page! I was born and raised in Barcelona, with a natural connection to sea. What started as a passion, has now become my life. I am a professional sailing instructor and an international skipper. For more than 3 years of using Airbnb, I have got to know so many great people! I have learnt a lot of new things from each of them and I am more than grateful for it. You are invited to see Barcelona from another angle, being on board of my big and comfortable boat, enjoying fresh cava and Spanish snacks. My beautiful 14-meter(44 feet) long sailing boat is always well maintained and ready to welcome new guests. You will find it easily just at the beginning of the Port Olimpic. I´m waiting for all of you to come and enjoy this experience with me! This summer my friend Max is going to help me.

Snacks

Drinks included beer, soft drinks, water and a bottle of cava

Paddle Board, Life jacket
Sekcja nawigacji dla stron recenzji
We will go along the coast of Barcelona to see the beautiful views of the city and to swim in the open sea.
Dostępność
Zaoszczędź 20%, rezerwując z 2-tygodniowym wyprzedzeniem.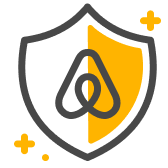 Bezpieczeństwo gości
Aktywność na świeżym powietrzu nie zawsze jest w pełni bezpieczna; udział w tej atrakcji  wiąże się z pewnym ryzykiem. Jeśli chcesz bezpiecznie uczestniczyć w tej atrakcji, weź pod uwagę swoje umiejętności i warunki (takie jak lokalizacja, pogoda i sprzęt).
Każda atrakcja może zostać anulowana z pełnym zwrotem kosztów w ciągu 24 godzin od jej zakupu lub co najmniej 7 dni przed jej rozpoczęciem.
Zasady dotyczące komunikacji
Zawsze komunikuj się za pośrednictwem Airbnb. Aby chronić swoje płatności, nigdy nie przekazuj środków ani nie komunikuj się poza aplikacją lub stroną Airbnb.
W atrakcji może wziąć udział maksymalnie 9 gości. Muszą oni mieć ukończone 18 l. Traveller must be in good health conditions
Wear appropriate clothing for the season, as well as comfortable shoes and sun cream. This experience is subject to weather conditions. If these conditions are not optimal, you will be refunded.
Atrakcje Airbnb są sprawdzane pod kątem jakości
Atrakcje Airbnb są sprawdzane pod kątem jakości
Prowadzone przez lokalnych mieszkańców, którzy są dumni ze swojej małej ojczyzny i którzy kochają to, co robią.

W małej grupie nigdy nie "zaginiesz w tłumie".

Sprawdzamy wszystkie atrakcje pod kątem tego, czy uczestnicy będą mogli zobaczyć mało dostępne miejsca.
Sail and Swim in crystal clear waters