Winter Hike with Adventure Photographer
Winter Hike with Adventure Photographer
Liczebność grupy
Do 4 osób
Obejmuje
Jedzenie, Bilety, Transport, Wyposażenie
Winter Hike with Adventure Photographer
Winter Hike with Adventure Photographer
Liczebność grupy
Do 4 osób
Obejmuje
Jedzenie, Bilety, Transport, Wyposażenie
This experience is perfect for Instagram and Facebook! You came to Denver to hike the mountains and take home memories that will last a lifetime, right? You want photos! However, you don't want to ask complete strangers to take photos for you. You also don't want your other photos to be all selfies! You want photos to be proud of; photos that you can show off. But, how do you begin to plan? There are SO MANY trails to choose from that it can be overwhelming to pick just one. Finally, how do you even get there? Uber? Rental car? That's where I come in! After you book an exciting hike with me, I send you out a questionnaire so I can learn what you want so I can tailor it to your needs. I call you the day before the hike to confirm everything for your exciting day out. On the day of the hike, I come to pick you up at your place an hour or so before sunrise. That way we can hike before anyone else is there. To document your adventure out in the mountains, I bring 2 professional DSLR cameras. You focus on the hike and enjoy the scenery. I focus on you! Throughout the hike, I take photos of you, the group, the mountains and anything else you want. After the hike is done, you will safely arrive back at your place and will have the rest of the day to reflect on the fact that you did so much before lunch!
Please visit my photography website at www.ttbphotography.smugmug.com to see photos of this unforgettable experience with me! I grew up in the Colorado Rockies and bring my passion for hiking and photography together for my beautiful day out with you! When I was a kid, I was lucky enough to hike and explore the mountains nearly every weekend. That led me to love to travel, meet new people and live life to the fullest. Over the course of my life, I have spent approximately 4-5 years backpacking all over the world. I have hiked and photographed in North and South America, Europe, and Asia. I have photographed rock climbing, ice climbing, backcountry skiing, hiking and much more! I love to meet new people and share experiences with everyone that I meet. Hopefully, I will get to meet you and hear the stories that you have to tell!

1 cliff bar per person and a water bottle for each person as well!

After the hike, I upload your photos to Google Drive so you can download them.

I come to pick you up at your accommodation! If you have a car and are willing to meet somewhere, I am also up for that.

Entrance fees to any National or State Parks
Sekcja nawigacji dla stron recenzji
We're going hiking somewhere in the mountains around Denver! At the end of the day, you will be so amazed that you got out and hiked, had stunning photos taken and returned back safely to your accommodation before noon. The rest of the day is spent relaxing!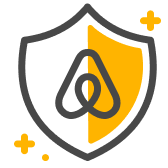 Bezpieczeństwo gości
Aktywność na świeżym powietrzu nie zawsze jest w pełni bezpieczna; udział w tej atrakcji  wiąże się z pewnym ryzykiem. Jeśli chcesz bezpiecznie uczestniczyć w tej atrakcji, weź pod uwagę swoje umiejętności i warunki (takie jak lokalizacja, pogoda i sprzęt).
Każda atrakcja może zostać anulowana z pełnym zwrotem kosztów w ciągu 24 godzin od jej zakupu lub co najmniej 7 dni przed jej rozpoczęciem.
Zasady dotyczące komunikacji
Zawsze komunikuj się za pośrednictwem Airbnb. Aby chronić swoje płatności, nigdy nie przekazuj środków ani nie komunikuj się poza aplikacją lub stroną Airbnb.
W atrakcji może wziąć udział maksymalnie 4 gości. Muszą oni mieć ukończone 6 l. Guests should be able to hike in the mountains for at least an hour.
The best time to hike is at sunrise. We miss morning traffic, get to the trail first, see the sunrise, have better photo opportunities and miss afternoon thunderstorms! Contact me for a later start.
Atrakcje Airbnb są sprawdzane pod kątem jakości
Atrakcje Airbnb są sprawdzane pod kątem jakości
Prowadzone przez lokalnych mieszkańców, którzy są dumni ze swojej małej ojczyzny i którzy kochają to, co robią.

W małej grupie nigdy nie "zaginiesz w tłumie".

Sprawdzamy wszystkie atrakcje pod kątem tego, czy uczestnicy będą mogli zobaczyć mało dostępne miejsca.
Winter Hike with Adventure Photographer