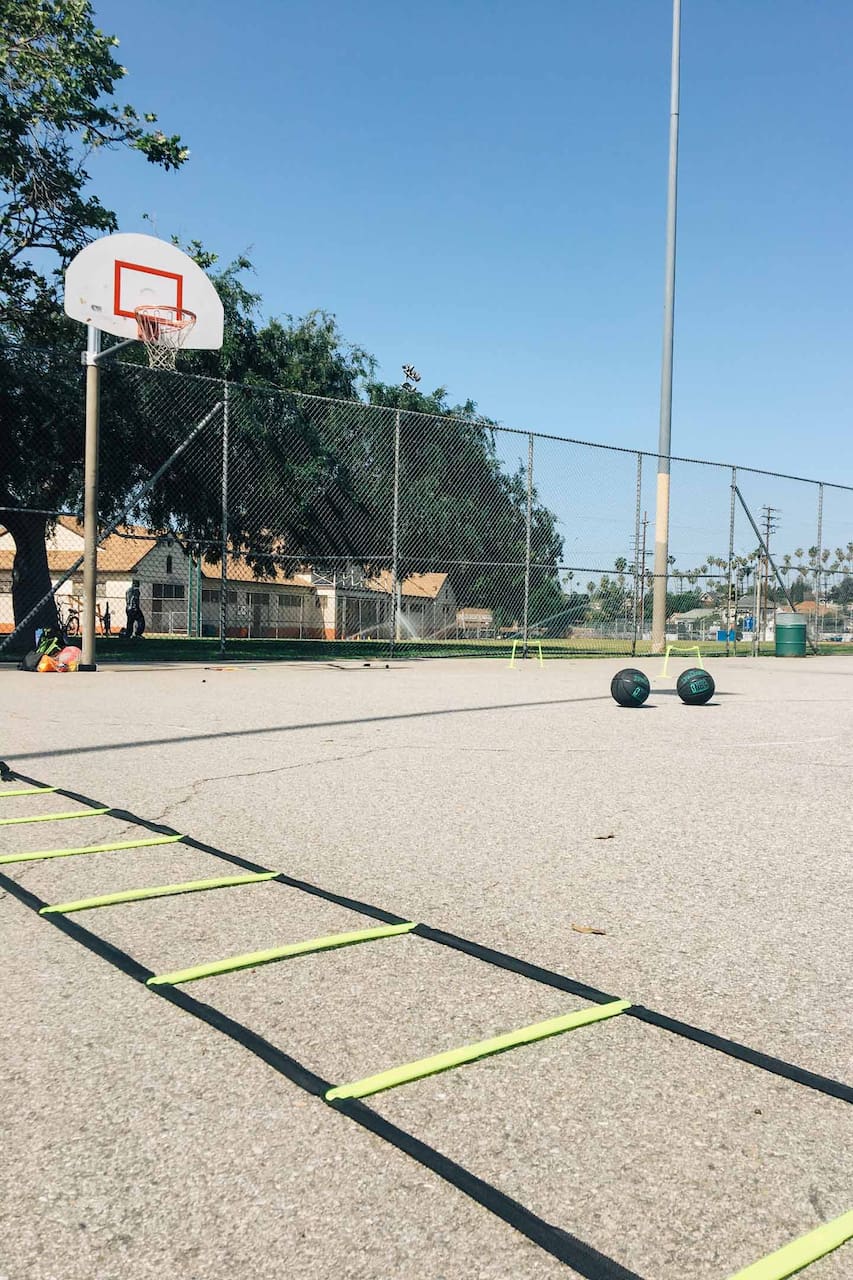 Duration:
Ogółem 1 godzina
Languages:
Język: angielski
I founded CP21 Coaching after working with incredible international and domestic non-profits that believe in the power of sport for kids. Sport has awesome power to help build both physical and life skills, as well as help build positive, lasting memories and relationships between players and coaches. I love creating positive and fun experiences for kids and families while improving their…
Don't skip your workout while on the road/on vacation. We can keep that heartbeat up, legs strong and core toned with this basketball + fitness class. The session is designed for adults, kids, and families, We'll be listening to some Beyonce jams (and others) and all are welcome, no matter skill or knowledge level. If as a group, the session will kick off with a handshake activity which will…
Co jeszcze musisz wiedzieć?
The basketball fitness session is for all humans, no matter skill and knowledge level. Sessions and activities within can be adapted for all involved.
Equipment
Basketballs Ladder, bands, hurdles, and other fitness equipment
Actual basketball attire is not at all required. Just something comfortable and active. Suggest bringing water or water bottle-or not! There's a water fountain next to the court. :)
zajęcia fitness
Nowa atrakcja