Coastal Walk with a Local & his Dog
Coastal Walk with a Local & his Dog
Liczebność grupy
Do 12 osób
Obejmuje
Napoje, Wyposażenie
Coastal Walk with a Local & his Dog
Coastal Walk with a Local & his Dog
Liczebność grupy
Do 12 osób
Obejmuje
Napoje, Wyposażenie
++PINT OF BEER OR GLASS OF WINE INCLUDED IN THE PRICE OF THE EXPERIENCE++ See Howth through the eyes of a local (& his puppy). This experience will let you live, feel & breathe the real Ireland as thou you were a native. We start our journey through time, hearing tales of Viking and Norman invasions and learning about the history of the 700-year-old castle. Immerse yourself in Irish culture as we walk through the ruins of St. Mary's Abbey (Built in 1042) and visit sites known only to locals (Hidden Howth). There will be plenty of time for photographs as we stroll through the fishing village, meeting the local colony of seals and wide variety of seabirds before we ascend towards Howth's Famous cliffs. Along the cliff walk, we will take in the stunning views of Lambay Island and Ireland's Eye and will be overwhelmed by the heady scent from the gorse on the heath. The Baily Lighthouse and Dublin Bay come into view as we ascend towards the Summit. From here, we'll descend the old 19th century tramline to the village and finish off in a local pub for a beer or wine (& more great stories). Whether you have a passion for Irish history, hiking or myths and legends, there is something for everyone. This Experience is dog friendly, so feel free to bring along your precious pet, or just play with Missy along our Journey. HOWTH IS A LITTLE PIECE OF PARADISE LOCATED 30 MINS FROM DUBLIN
I am the founder of Hidden Howth Experiences, which creates unique, imaginative and once in a lifetime experiences for guests from all over the world. I am a resident of Howth, an Irish music aficionado, and Howth's unofficial ambassador for your walk through history. I have a huge passion for Irish history and the myths and legends Ireland has amassed over the centuries. Join Missy (my trusted Little Puppy) & Myself as we journey through time, delving into Irish Culture, nature, history and the myths & Legends you have come to associate with the Emerald isle. We will share the deep history, inspiring views and the hidden areas ( known to locals), with visitors from all over the world.

Pint of beer, glass of wine or soft drink

Afterwards you will receive a momento of your journey, including distance travelled, time taken & elevation - along with some…
Sekcja nawigacji dla stron recenzji
We will see the best views of Ireland's Eye Island, Howth Harbour Lighthouse, and Kings Footprints, followed by a walk through the higher parts of the village to see the ruins of St. Mary's Abbey and the Martello Tower, which was the site of the first Howth Castle in the 12th Century. We'll visit one of the most picturesque beaches before ascending Howth Cliff walk to take in the outstanding views of the Irish sea and Dublin Bay from the summit.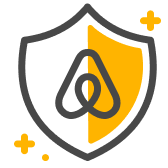 Bezpieczeństwo gości
Aktywność na świeżym powietrzu nie zawsze jest w pełni bezpieczna; udział w tej atrakcji  wiąże się z pewnym ryzykiem. Jeśli chcesz bezpiecznie uczestniczyć w tej atrakcji, weź pod uwagę swoje umiejętności i warunki (takie jak lokalizacja, pogoda i sprzęt).
Każda atrakcja może zostać anulowana z pełnym zwrotem kosztów w ciągu 24 godzin od jej zakupu lub co najmniej 7 dni przed jej rozpoczęciem.
Zasady dotyczące komunikacji
Zawsze komunikuj się za pośrednictwem Airbnb. Aby chronić swoje płatności, nigdy nie przekazuj środków ani nie komunikuj się poza aplikacją lub stroną Airbnb.
W atrakcji może wziąć udział maksymalnie 12 gości w dowolnym wieku.
Podczas tej atrakcji podawany będzie alkohol. Mogą go spożywać wyłącznie pełnoletni goście.
Not suitable for those with limited mobility - some uphill walking and uneven surfaces in parts. We walk approx 7km. Groups of 2 or more you can contact me, if you do not find an available date/time This Experience is Dog friendly, so feel free to bring along your precious pet.
Atrakcje Airbnb są sprawdzane pod kątem jakości
Atrakcje Airbnb są sprawdzane pod kątem jakości
Prowadzone przez lokalnych mieszkańców, którzy są dumni ze swojej małej ojczyzny i którzy kochają to, co robią.

W małej grupie nigdy nie "zaginiesz w tłumie".

Sprawdzamy wszystkie atrakcje pod kątem tego, czy uczestnicy będą mogli zobaczyć mało dostępne miejsca.
Coastal Walk with a Local & his Dog