Guided Chakra Meditation and Reiki
Guided Chakra Meditation and Reiki
Liczebność grupy
Do 4 osób
Guided Chakra Meditation and Reiki
Guided Chakra Meditation and Reiki
Liczebność grupy
Do 4 osób
As a born and raised Orange County native, I know all the spots! However, nothing warms my heart more than Laguna Beach! The energy here provides a perfect place to receive peace, relax and heal. We will meet on Pacific Coast Highway in beautiful Laguna Beach where I will guide you on a walk down to a secret beach! Once we get to this majestic location we will get acquainted and have a brief Angel card reading. This reading will bring messages from the angels! Angel cards are not to be confused with other cards such as tarot. Angel cards are pure and simply offer guidance and messages from Angels. This can help you with confirmation for any situation you would like to have clarity on. We will then start a guided chakra meditation. The 7 sacred chakras are essential to our well being. This meditation will help you balance your chakras so you can achieve stability and peace in life. I will be able to teach you this meditation so you can perform it on a regular basis. We will ease into the reiki energy healing where you will be laying down relaxed and able to receive this beautiful energy from my hands. After we will discuss your session and I will be able to recommend techniques such as breathwork or tools such as crystals to do daily. These subtle techniques will help you maintain the inner peace and healing that you desire!
My tremendous passion for spirituality and healing began over 18 years ago. Due to illness, I discovered reiki healing energy. After recovering, I began studying spiritual and mystic ways with very seasoned healers and medical intuitives. I also began to study nutrition which I credit not only that I recovered from an illness but that the illness never returned! I began practicing chakra meditation and using my intuition. As the years went on I continued to receive reiki healing and in 2017, I became certified to level two reiki healing which means you can perform reiki on others. I began to start working on friends and family and was always amazed at the positive feedback. Feeling inspired I took the plunge and recently trained to level three which is reiki master. As a result of that my goal is to share my gifts with others!

I will bring a nice cozy comforter to lay down on the beach along with my supplies such as angel cards, for our healing…
Sekcja nawigacji dla stron recenzji
Laguna Beach is known for its beauty. Most beaches have rock coves. The coves combined with the beautiful beach and the splashing waves provide intoxicating scenery. I will be showing you a secret beach known to the local community. You will fall in love with it's majestic beauty and incredible energy.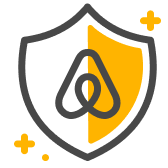 Bezpieczeństwo gości
Aktywność na świeżym powietrzu nie zawsze jest w pełni bezpieczna; udział w tej atrakcji  wiąże się z pewnym ryzykiem. Jeśli chcesz bezpiecznie uczestniczyć w tej atrakcji, weź pod uwagę swoje umiejętności i warunki (takie jak lokalizacja, pogoda i sprzęt).
Każda atrakcja może zostać anulowana z pełnym zwrotem kosztów w ciągu 24 godzin od jej zakupu lub co najmniej 7 dni przed jej rozpoczęciem.
Zasady dotyczące komunikacji
Zawsze komunikuj się za pośrednictwem Airbnb. Aby chronić swoje płatności, nigdy nie przekazuj środków ani nie komunikuj się poza aplikacją lub stroną Airbnb.
W atrakcji może wziąć udział maksymalnie 4 gości. Muszą oni mieć ukończone 13 l. Guests need to be able to walk up and doen steep steps comfortably
Please be sure to wear comfortable clothing and shoes. I recommend layering for if you get too warm or too cold. You must be able to walk up and down very steep stairs to access this beach. Event can be cancelled if its a heavy rain but that never happens here! A Small dog is welcome to join :
Atrakcje Airbnb są sprawdzane pod kątem jakości
Atrakcje Airbnb są sprawdzane pod kątem jakości
Prowadzone przez lokalnych mieszkańców, którzy są dumni ze swojej małej ojczyzny i którzy kochają to, co robią.

W małej grupie nigdy nie "zaginiesz w tłumie".

Sprawdzamy wszystkie atrakcje pod kątem tego, czy uczestnicy będą mogli zobaczyć mało dostępne miejsca.
Guided Chakra Meditation and Reiki