PADDLEBOARD in centre of Prague
PADDLEBOARD in centre of Prague
Liczebność grupy
Do 10 osób
Obejmuje
Napoje, Wyposażenie
PADDLEBOARD in centre of Prague
PADDLEBOARD in centre of Prague
Liczebność grupy
Do 10 osób
Obejmuje
Napoje, Wyposażenie
Join us on this river tour through our beautiful city! We will meet up at our paddle station close to the center. We will teach you a bit about balance, and everything you need to know for your good ride along the Vltava river! Our tour begins in front of Vyšehrad (upper castle), and then we will paddle toward the city center, where we will enjoy the magnificent panorama of Prague Castle and the many bridges. Along the way, I will point out important points of interest and tell you some fun facts about their history. I will share some tales that will help you to understand this city and its river. Seeing the city from such a unique vantage point, with one of us as your River Ambassador will be the highlight of your time in Prague. Digital photos and safe place (lockers) for your belongings included. What this experience will bring you: - You will learn how to SUP, or you'll improve your skills - Learn about our culture from local college students - Get some tips from us to go to eat, drink and have fun "Prague without the Vltava River would be like an orchestra without its conductor."
Hello, future Paddle friends! My name is Samuel, and I was born and raised in Prague, where I study history and art history at Charles University. I have a passion for outdoor adventures, especially for water sports, and I'm a founder of SUP Prague, which is a team of guides that are showing our city from a different perspective in a fun way. I love meeting new people from around the world and guiding them on these water-focused adventures. I also have over 5 years of teaching experience and introducing hundreds of people to Stand Up Paddleboarding (SUP) for the first time or help them to improve their skills.

Stay hydrated!

All of the equipment (life-vest, board, paddle, leash), Digital photos from the tour, Safe place (lockers) for your…
Sekcja nawigacji dla stron recenzji
Our adventure starts just in front of the Vyšehrad, upper castle. After, we're paddling to the south, to experience a special view over the city, and get more orient in it. Then we're paddling into the calm bay, where we can improve more of our skills on a calm surface. We're taking a break in the New Town with a view over Prague Castle and the city itself. Then, we're coming back to our starting point and finishing the tour.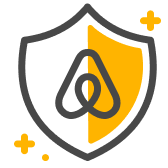 Bezpieczeństwo gości
Aktywność na świeżym powietrzu nie zawsze jest w pełni bezpieczna; udział w tej atrakcji  wiąże się z pewnym ryzykiem. Jeśli chcesz bezpiecznie uczestniczyć w tej atrakcji, weź pod uwagę swoje umiejętności i warunki (takie jak lokalizacja, pogoda i sprzęt).
Każda atrakcja może zostać anulowana z pełnym zwrotem kosztów w ciągu 24 godzin od jej zakupu lub co najmniej 7 dni przed jej rozpoczęciem.
Zasady dotyczące komunikacji
Zawsze komunikuj się za pośrednictwem Airbnb. Aby chronić swoje płatności, nigdy nie przekazuj środków ani nie komunikuj się poza aplikacją lub stroną Airbnb.
W atrakcji może wziąć udział maksymalnie 10 gości. Muszą oni mieć ukończone 15 l.
Feel free to send us a note if you have any questions or need advice on your Prague visit! PS.: More photos from the tours here ↓ https://www.instagram.com/supprague
Atrakcje Airbnb są sprawdzane pod kątem jakości
Atrakcje Airbnb są sprawdzane pod kątem jakości
Prowadzone przez lokalnych mieszkańców, którzy są dumni ze swojej małej ojczyzny i którzy kochają to, co robią.

W małej grupie nigdy nie "zaginiesz w tłumie".

Sprawdzamy wszystkie atrakcje pod kątem tego, czy uczestnicy będą mogli zobaczyć mało dostępne miejsca.
PADDLEBOARD in centre of Prague