Whale & Dolphin Watching with Naturalist
Whale & Dolphin Watching with Naturalist
Liczebność grupy
Do 10 osób
Whale & Dolphin Watching with Naturalist
Whale & Dolphin Watching with Naturalist
Liczebność grupy
Do 10 osób
Join me and our captain as we experience up close and personal looks at Southern California's marine wildlife including dolphins, sea lions, sea birds, and even whales! Together we will zip across the ocean on one of our Zodiac-style adventure boats. You'll feel the wind in your hair as we cruise along the scenic Laguna Beach coastline or as we head offshore searching for dolphins and whales. We will be exploring the ocean together for two hours. Throughout our trip we will learn about Southern California's unique geography including local islands, underwater canyons and rocky cliffs. We'll discuss the cultural lives of dolphins and whales, their close family bonds, and what their daily lives are like out in the ocean. Don't forget to bring plenty of questions! Do whales sleep? How do dolphins navigate? Can sea lions really eat an octopus? Our unique boats allow us to have intimate interactions with dolphins. Listen closely and you can hear their whistles, clicks, and buzzes. Peer over the edge and make eye contact with them as they playfully ride along the front of our boat. Watch them show off their acrobatics as they leap high into the air. They love posing for the camera so be sure to bring yours and take home these precious memories. We will end our trip with a close look at the charismatic and comical California sea lions as they rest on a navigational buoy.
Hello, I'm Kristin! I am an educator, researcher, and photographer who loves to share my passion for marine life. I have a B.S. in biology and have worked all over the west coast studying marine mammals. Whether understanding the life history of killer whales in Alaska or working as a marine wildlife guide here in Southern California, I love to educate others about these incredible animals! I have worked with nonprofit wildlife conservation groups, the US Fish and Wildlife Service, NOAA's National Marine Mammal Laboratory, and the Burke Museum of Natural History and Culture. I am an American Cetacean Society certified naturalist, a FAA certified drone pilot, and have published several scientific papers. Knowledge is my passion and the best way to learn about marine life is to observe these animals in the wild!
Sekcja nawigacji dla stron recenzji
We will begin our adventure in Newport Beach harbor where we will admire the beautiful homes, sailboats, and yachts. Look closely and you may find sea lions, pelicans, and even dolphins co-existing with us as we make our way to the Pacific Ocean. Once out on the ocean we can take many routes! We may explore the beautiful Newport and Laguna Beach coastlines or head straight out to sea all while searching for whales and dolphins!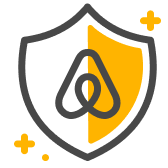 Bezpieczeństwo gości
Aktywność na świeżym powietrzu nie zawsze jest w pełni bezpieczna; udział w tej atrakcji  wiąże się z pewnym ryzykiem. Jeśli chcesz bezpiecznie uczestniczyć w tej atrakcji, weź pod uwagę swoje umiejętności i warunki (takie jak lokalizacja, pogoda i sprzęt).
Każda atrakcja może zostać anulowana z pełnym zwrotem kosztów w ciągu 24 godzin od jej zakupu lub co najmniej 7 dni przed jej rozpoczęciem.
Zasady dotyczące komunikacji
Zawsze komunikuj się za pośrednictwem Airbnb. Aby chronić swoje płatności, nigdy nie przekazuj środków ani nie komunikuj się poza aplikacją lub stroną Airbnb.
W atrakcji może wziąć udział maksymalnie 10 gości. Muszą oni mieć ukończone 6 l.
You will embark on a 2hr whale watching cruise. Please arrive 30 minutes ahead of our departure time to ensure you find the right location. The boat has to leave on time. Bring layers to stay warm while on the fast boat. Use restroom before hand as there is no restroom on the boat.
Atrakcje Airbnb są sprawdzane pod kątem jakości
Atrakcje Airbnb są sprawdzane pod kątem jakości
Prowadzone przez lokalnych mieszkańców, którzy są dumni ze swojej małej ojczyzny i którzy kochają to, co robią.

W małej grupie nigdy nie "zaginiesz w tłumie".

Sprawdzamy wszystkie atrakcje pod kątem tego, czy uczestnicy będą mogli zobaczyć mało dostępne miejsca.
Whale & Dolphin Watching with Naturalist