Ski Guide for Beaver Creek Mountain
Ski Guide for Beaver Creek Mountain
Liczebność grupy
Do 10 osób
Ski Guide for Beaver Creek Mountain
Ski Guide for Beaver Creek Mountain
Liczebność grupy
Do 10 osób
Beaver Creek is a pretty large mountain with over 150 runs and I know it can be frustrating going to a new mountain and not knowing where all the good snow is at or not knowing the locals favorite spots to ski. If you feel this way and want the full Beaver Creek experience join me on my tour guide experience. We will begin the action bright and early and have the skis strapped on at 9am. We will meet in Beaver Creek Village at the main Centennial lift. From there we will head up the chair lift and begin to shred the mountain. A lunch break will be planned at 1pm. After lunch we will get the skis back on and get more turns in. The day will be ending at 3pm at the same location I met the group at; bottom of Centennial lift. Here, there will be fresh cookies waiting for you because it's not a Beaver Creek experience if you are not ending the day with fresh cookies. Each booking will be private; so if you book for a day it will just be your group with me. This allows everyone to be comfortable and typically groups are all around the same skill level. If your group is not the same skill level, I know how to accommodate that. My pricing is set per person through the app but with more people in the group I will decrease the price. PS: This experience is not intended to be a ski/board lesson as I am not a certified ski instructor but I can give helpful tips to help you improve.
I am a semi-local local 23 year old that has been skiing Beaver Creek Mountain my whole life. I know every inch of terrain on the mountain so I can adjust the terrain we ski/board based on the skill of the skier/boarder. In 2018 I was able to ski 40 days just in Beaver Creek and the years previous have been very similar. I know history about the mountain, as well, to keep guests entertained on the chairlifts. From beginner to advanced skier/boarders, I can accommodate all groups for a great ski day.

I will be offering a service that has me film and take pictures of the group on my GoPro and I can edit a video for the group…
Sekcja nawigacji dla stron recenzji
During this full day of skiing and exploring the mountain I will be sure to take guests to all the spots with the best views, best hot chocolate and of course it wouldn't be Beaver Creek without a delicious chocolate chip cookie from the village; all while getting our turns in and shredding the powder.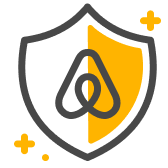 Bezpieczeństwo gości
Aktywność na świeżym powietrzu nie zawsze jest w pełni bezpieczna; udział w tej atrakcji  wiąże się z pewnym ryzykiem. Jeśli chcesz bezpiecznie uczestniczyć w tej atrakcji, weź pod uwagę swoje umiejętności i warunki (takie jak lokalizacja, pogoda i sprzęt).
Każda atrakcja może zostać anulowana z pełnym zwrotem kosztów w ciągu 24 godzin od jej zakupu lub co najmniej 7 dni przed jej rozpoczęciem.
Zasady dotyczące komunikacji
Zawsze komunikuj się za pośrednictwem Airbnb. Aby chronić swoje płatności, nigdy nie przekazuj środków ani nie komunikuj się poza aplikacją lub stroną Airbnb.
W atrakcji może wziąć udział maksymalnie 10 gości. Muszą oni mieć ukończone 12 l. Guests should have prior skiing skills before this tour. All guests must be able to ski at least a blue run.
Before coming to the meet up spot at 9am be sure everyone in your group has all their ski gear fitted and their chairlift pass. These will all be a necessity before heading up the mountain. Prices of my experience can vary depending on the group size.
Atrakcje Airbnb są sprawdzane pod kątem jakości
Atrakcje Airbnb są sprawdzane pod kątem jakości
Prowadzone przez lokalnych mieszkańców, którzy są dumni ze swojej małej ojczyzny i którzy kochają to, co robią.

W małej grupie nigdy nie "zaginiesz w tłumie".

Sprawdzamy wszystkie atrakcje pod kątem tego, czy uczestnicy będą mogli zobaczyć mało dostępne miejsca.
Ski Guide for Beaver Creek Mountain