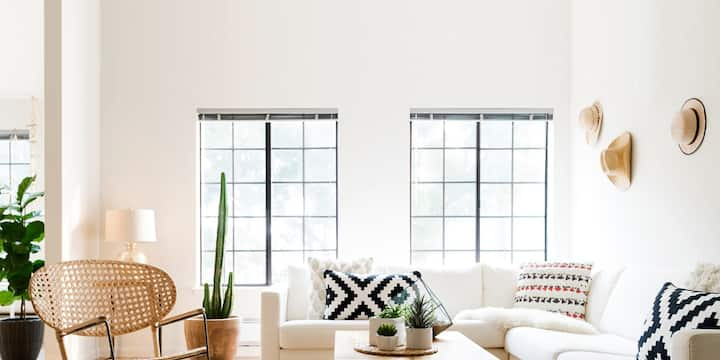 Find homes for Festival Interceltique de Lorient on Airbnb
Discover entire homes and private rooms perfect for San Jose
Reviews from guests who stayed here in San Jose
Reviews from guests who stayed here in San Jose
Domy w: Lorient zostały ocenione na 4.8 z 5 gwiazdek i otrzymały ponad 75 000 recenzji
Fantastic place to stay, beautiful building and great views of the creek. It rained most of the time we stayed but it was a nice cosy place to hole up in! I can imagine in good weather it would be great too, with a lovely terrace/balcony overlooking the creek. Cottage was well furnished, and directions for check in and out, and assistance while we were there from Cynthia, were all excellent. Recommended.
I typically work evenings on business trips but this night was different. The pool, sauna, etc were simply too enticing. I don't think my wife has ever heard the words upon my return from a biz trip "I just feel so relaxed". Amazing stay, hosts that remind you to relax and smile the entire time you 'check in', and privacy make me wonder why I stay at hotels instead of Airbnb. Bat nights stay I have had anywhere.
Couldn't be happier with the experience at Campbell. Spent one night there with my girlfriend in this beautiful house and home. The bedroom space and private bathroom is fantastic. Heather recommended a great restaurant & Maria was so lovely the following morning. Morning coffee in the garden sunshine was a great start to the day. Thanks again. A great Airbnb experience.